blt dip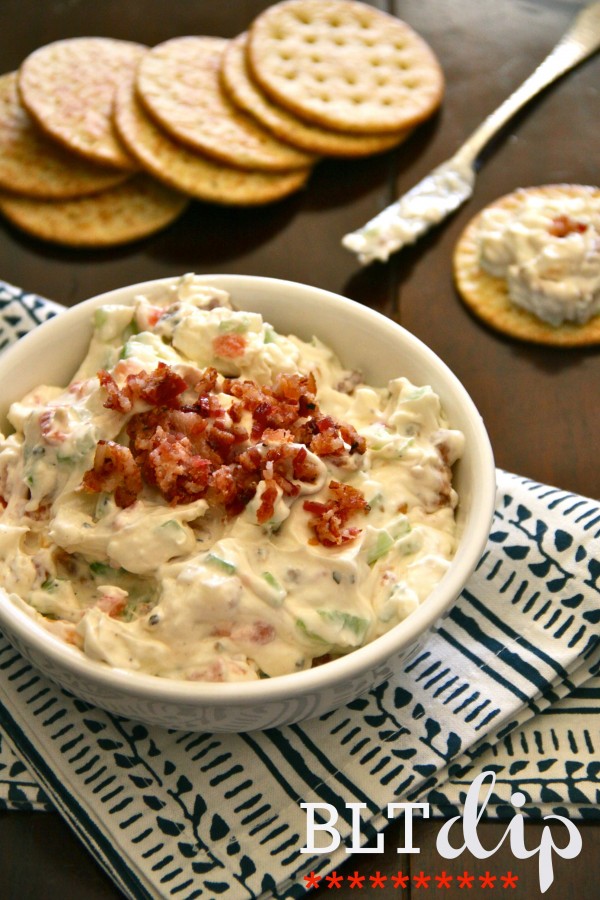 Well folks, here we are.
T-minus four days until we eat ourselves into a turkey coma. Are.YOUUUUUU.ready?
Me? I'm ready.
This is the first year Mr. B and I won't be traveling back to Kansas for the holiday. GASP! The executive decision was made last weekend when:
1) We looked at plane flights – omgerrrd! For both of us to fly home, it was a bazillion dollars.
2) We thought we could manage the eight hour drive, but could feel the road warrior inside each of us shaking his head.
3) Both of us are traveling the following weekend. Mr. B returns to  Manhappiness, and me, to Mixed!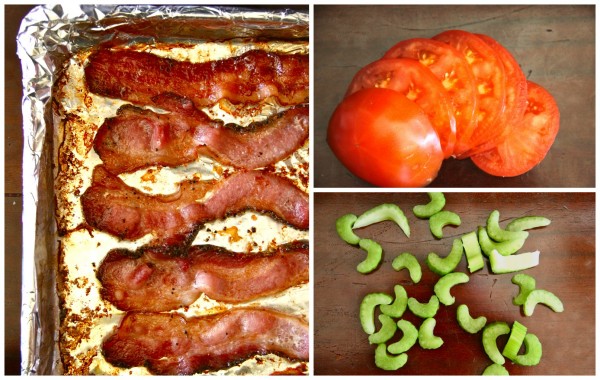 So, after we filtered through that mess, we made the decision to stay home. You have no idea how relieved I feel to be able to get stuff done around the house. Photograph food in normal daylight hours and relax with the husband. Did I mention that he just took a new job? Yep! He is working for a new company and doing international travel. Scary? Yes. But I do get to meet up with him in Paris whenever I want and shop! So it's not that bad. Plus, I have the Village to keep me from going crazy!
Okay, where was I? Yes, Thanksgiving. Since it will just be Mr. B and yours truly around the table, I plan on making the usual suspects for dinner: turkey, stuffing, gravy, and green bean things. But I also wanted something to snack on while we watched a few pigskin games. Enter, this BLT dip.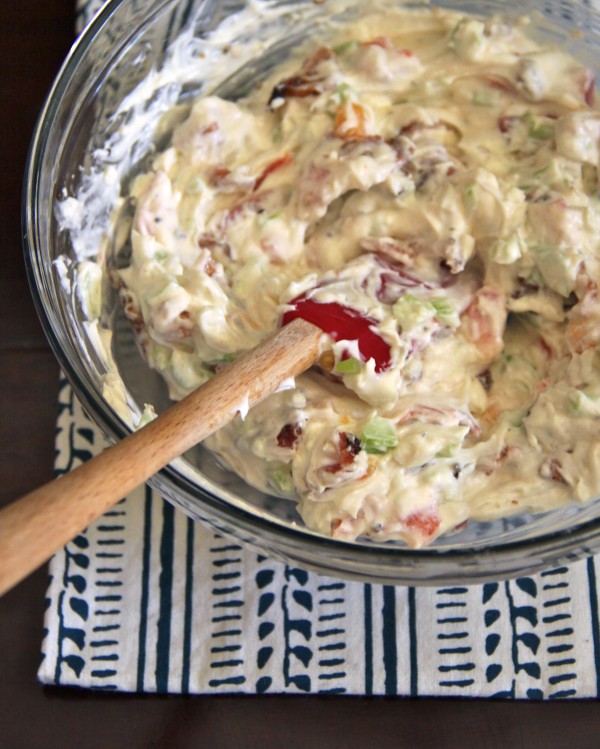 Don't let the name fool you. There is no lettuce in this dip. That would be weird to have lettuce in a dip, right? Instead, I added celery, which is green. You get the point. The bacon and tomato do make an appearance along with a few other I-forgot-these-were-in-the-pantry-items.
This dip is quick, simple, and delicious. If you like a good salty snack that will feed a crowd or a hungry husband, then you've got to jump head first into this dip. You will thank me later.
Happy Turkey week!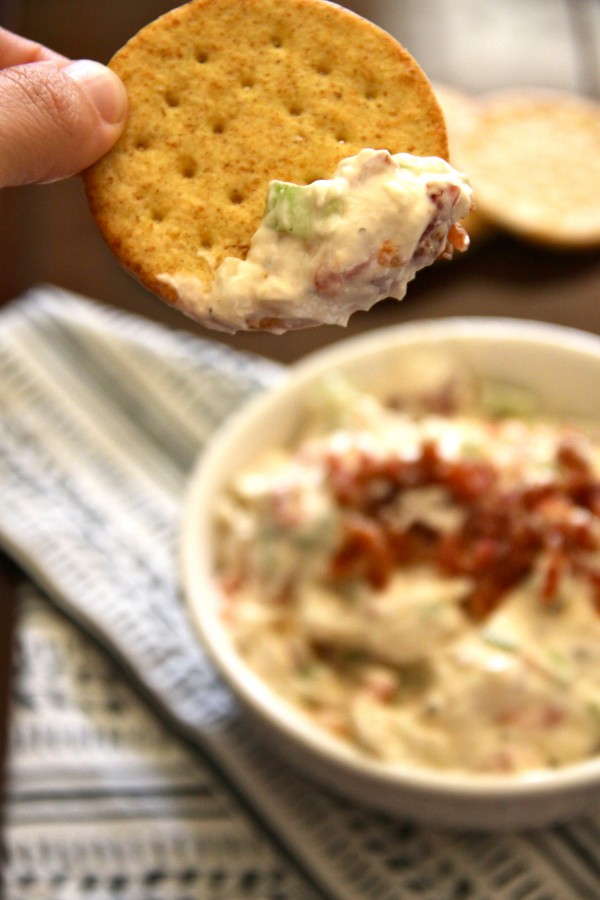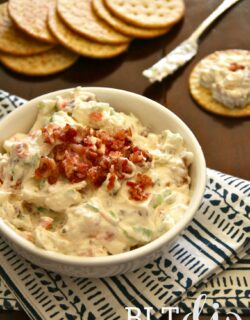 BLT Dip
Ingredients:
8 oz. package cream cheese, room temperature
1/2 cup ranch dressing
1 medium tomato, deseeded and diced
4 slices peppered bacon, cooked, diced
1/2 cup celery, diced
2 tablespoons yellow onion, diced
1 teaspoon granulated sugar
whole wheat crackers
Directions:
In a large bowl, mix together cream cheese and ranch dressing. Add the remaining ingredients. Stir to combine. Serve with whole wheat crackers. YUM!!
adapted from Roder Family Cookbook
All images and text ©