pumpkin cake squares with orange nut frosting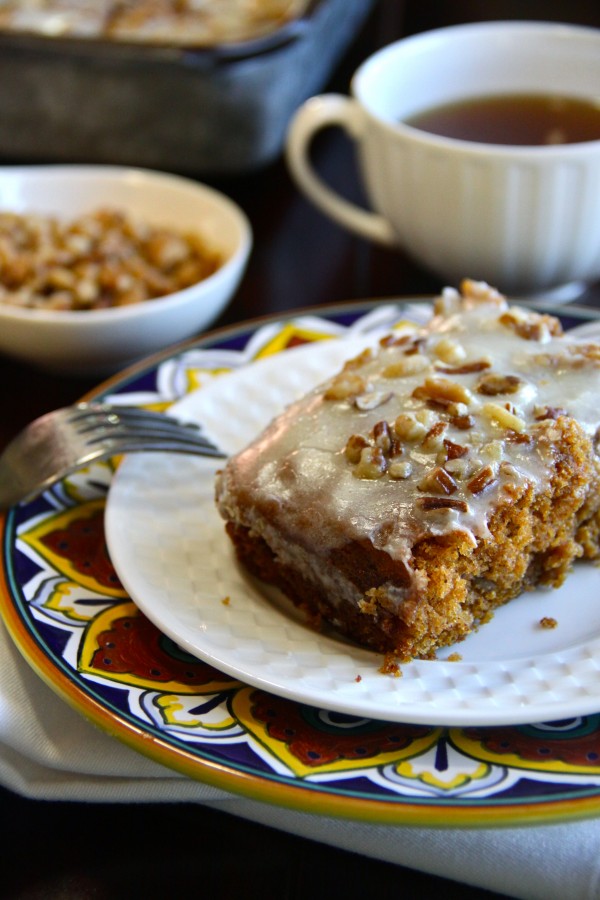 Tomorrow is the big turkey dance.
The feast of feasts.
A day where wearing sweat pants is considered dressy. A day where carbs are no longer the enemy. A day where the three little "f's" – food, family, and football combine to celebrate the greatest American holiday, Thanksgiving.
Thanksgiving is a time to reflect and give thanks for all that you have in your life. I am truly thankful for my family and friends, a roof over my head, and the ability to decide between a Chipotle bowl or tacos. BUT! I must confess. I am very thankful this year for this recipe I'm sharing with you today.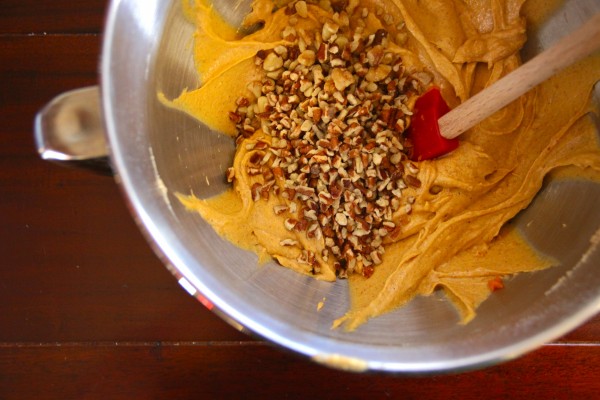 Let me back up for a second. For those of you that read this blog regularly, you probably know that I don't fancy the whole pie situation. I realize that sounds like blasphemy, being that I'm a food blogger and all, but I've always disliked pies since I was kid. I am more of the cake/brownie lover.
So each year when Thanksgiving rolls around, I get sad because I want to enjoy a big slice of pumpkin pie, but I just can't do it. Even with a dollop of ice cream on top, it's still a NO GO. That's why when I found this pumpkin cake squares with orange nut frosting recipe I damn near peed my pants. I may or may not have done a victory dance around the kitchen while singing "Everybody Dance Now" into a spatula.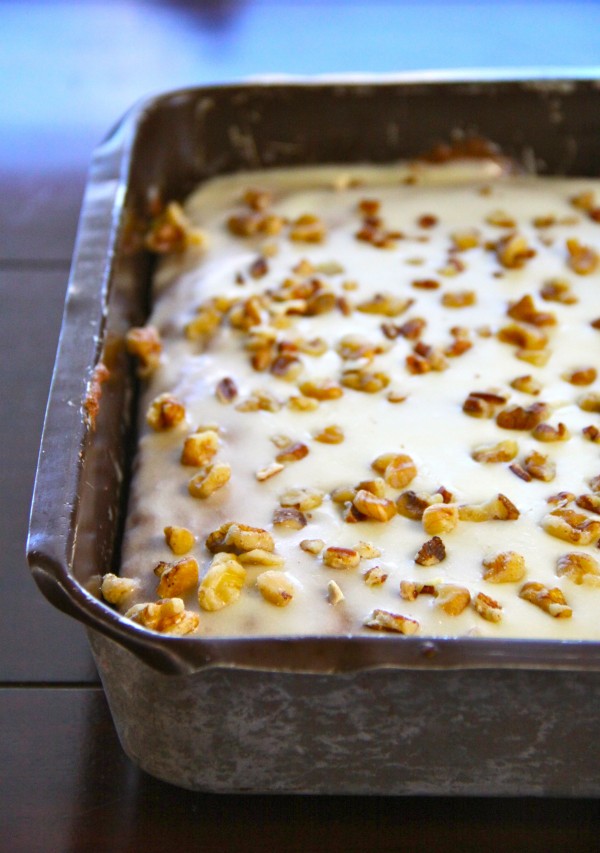 Anyway, these pumpkin cake squares are off charts. Brining pie and cake lovers together in peaceful harmony. Besides bringing dessert lovers together, these cake square are super simple to make. All you have to do is mix everything in a large bowl, shove' er in the oven, and BOOM! Epic dessert in no time.
Now, where did I put my sweat pants?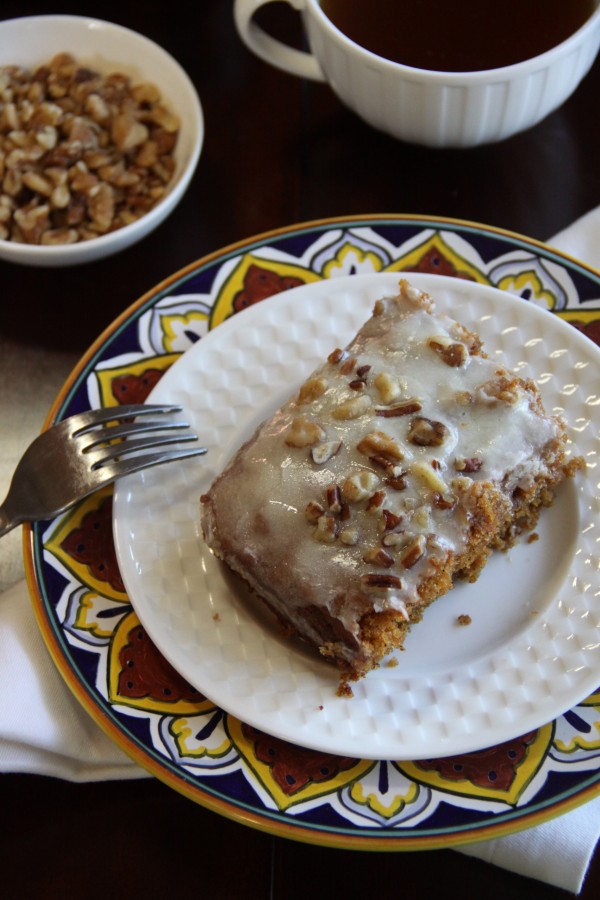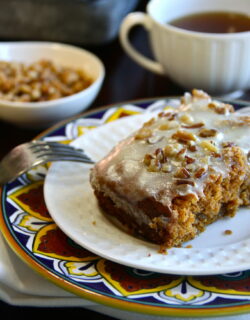 Pumpkin Cake Squares with Orange Nut Frosting
Ingredients:
for the cake squares:
1/2 cup shortening
1 cup brown sugar
1 cup all-purpose flour
1/2 teaspoon baking soda
1/2 teaspoon baking powder
1 teaspoon cinnamon
1/4 teaspoon ground ginger
1/4 teaspoon nutmeg
2/3 cup pumpkin puree
2 eggs, room temperature
1 teaspoon vanilla extract
1/2 teaspoon butter flavoring
1/4 pecans, chopped
1/4 walnuts, chopped
for the orange nut frosting:
2 tablespoons unsalted butter, room temperature
1 1/2 cups confectioners sugar
1/2 teaspoon orange flavoring
2 tablespoons pulp free orange juice
2 tablespoons pecans, chopped
2 tablespoons walnuts, chopped
Directions:
for the cake squares:
Preheat oven to 350 degrees. Spray a square 8X8 pan with non-stick cooking spray. In a large mixer with a paddle attachment, mix all the ingredients together. Gently fold in the nuts. Make sure to not over mix. Bake for about 22 minutes and check center. Let the cake cool completely before adding the frosting.
for the orange nut frosting:
In a mixer with a paddle attachment, mix together butter, confectioners sugar, orange flavor, and orange juice. Gently fold in the nuts. Frosting cake when cooled.
recipe from Roder Family Cookbook
All images and text ©