foodie fridays: butternut squash risotto with parmesan and peas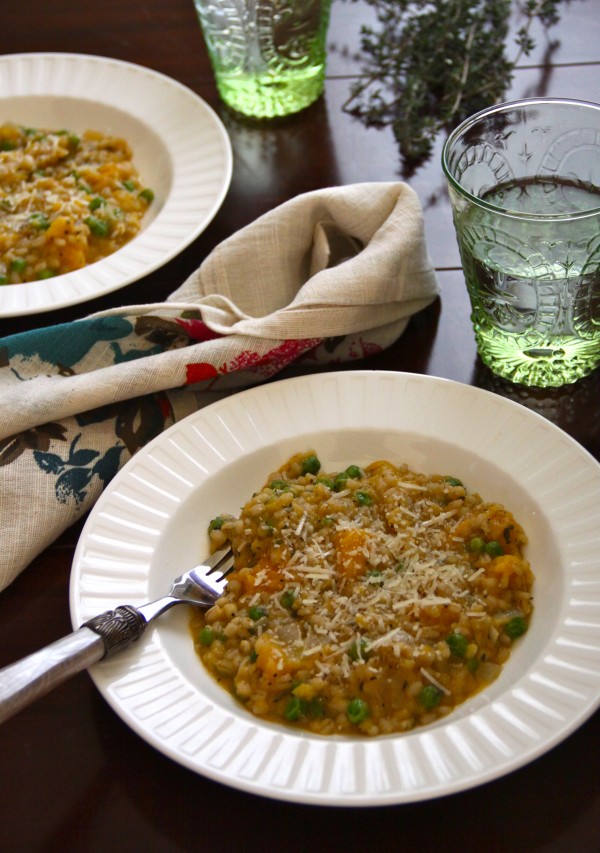 Sooooooo….how was your turkey day?
Was it filled with turkey wishes and pumpkin pie dreams?
Hopefully all the above.
Our Thanksgiving was pretty quiet. This was Mr. B and I's first Thanksgiving with just the two of us. To be honest, I missed not being with family, but at the end of the day, I knew it was the right call staying home. Things have been crazy for both of us over the past six months and having a couple of days to sit and breathe at home was like experiencing a small miracle.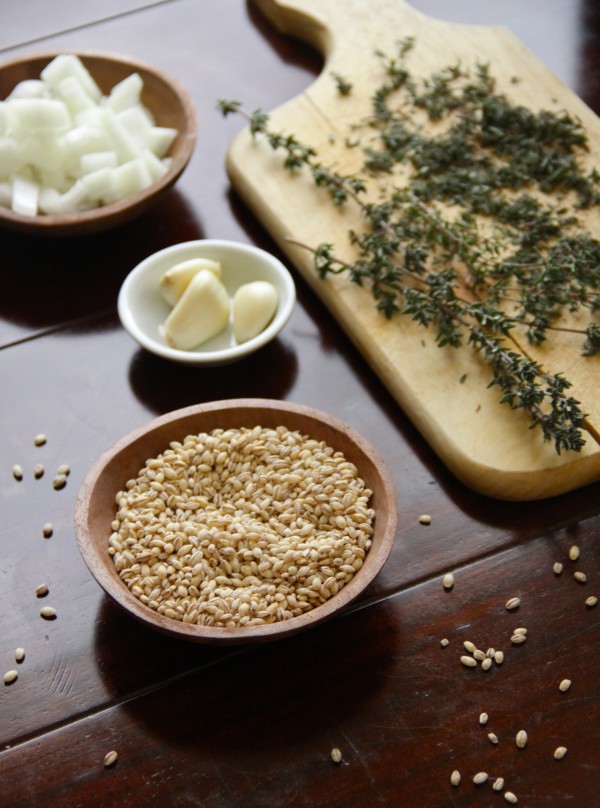 Plus, we made our first turkey EVER! I was a little terrified at first thinking about making a big ol' bird by ourselves, but we managed to pull it off. It was turkey leg licking good. Let's just say we may be hosting Thanksgiving dinner next year.#hintofamilyinkansas.
Annnnnd. . .on with today's recipe! I saw this in Rachel Ray's Magazine a couple of weeks ago and figured it would be a great way to transition the mind and body from turkey sweat pant wearing to the I-still-feel-good-about-wearing-super-cute-skinny-jeans-to-the-upcoming-Christmas-office-party. Hey, the holidays are hard.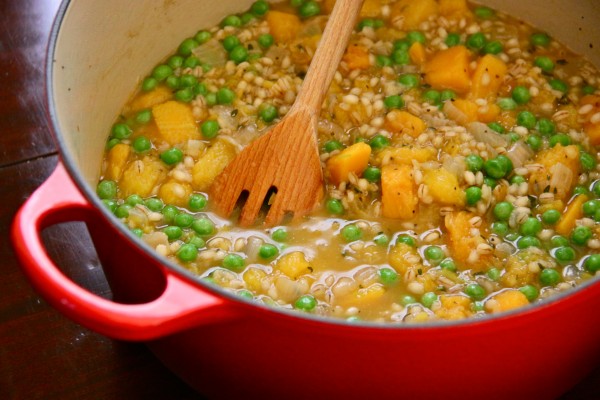 The "risotto" in the dish is not made from the typical arborio rice. Instead, it's made with barley, which we all know has a zillion healthy benefits like fiber and vitamins. Besides the ease of cooking barley, you can throw in some leftover butternut squash or buy frozen if you can't look at your oven anymore. If you don't like peas, maybe green beans tickle your fancy? That's the beauty of this dish. Switch it up, yo! If you want to keep it meatless, no problem. If not, you can always throw leftover turkey on top.
But! Whatever you do, don't skip the cheese! That would be a terrible, terrible mistake.
Make this simple dish and stay home-away from all the Black Friday craziness. Santa will thank you.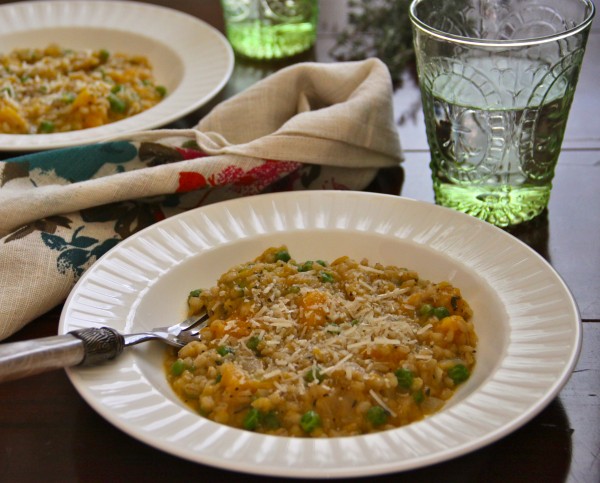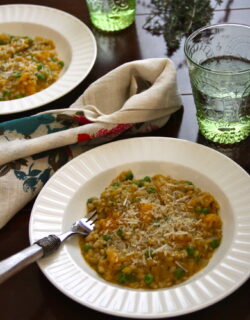 Butternut Squash Risotto with Parmesan and Peas
Ingredients:
3 tablespoons unsalted butter
1 yellow onion,diced
3 garlic cloves, diced
1 tablespoon fresh thyme leaves, chopped
1 cup pearled barley
1 26 ounce container chicken broth
salt and pepper
2 packages frozen butternut squash, thawed
1 cup frozen peas
1 1/4 cups grated parmesan cheese
Directions:
In a dutch oven, melt butter over medium heat. Add the onion, cook until softened. Add garlic and thyme and cook for about 60 seconds. Add the barley and chicken broth. Bring to a boil, lower the heat to a simmer for about 15 minutes.
Add the defrosted squash and peas. Simmer for about 10 minutes. Add 1 cup cheese and let it simmer for additional 2 minutes. Pour risotto into bowls and garnish with the rest of the cheese.
recipe from Rachel Ray Magazine
All images and text ©