thanksgiving for two
And….back to the grind.
Where did the holiday week go? Jeez!
Actually this week is going to be short because I head to Roanoke, VA on Thursday to attend my first food blog conference, Mixed! I'm super excited to meet all of my blogging buddies in person and learn a few new tricks of the trade. Word on the street is that Duff Goldman of Ace of Cakes will be making an appearance! #jazzhands
As you know, Mr. B and I stayed home for Thanksgiving. Yep! Just the two of us. Even though we missed both of our families, it was nice to stay home, relax, and enjoy each others company.
Thanksgiving Day we spent the entire day in our red plaid pajamas and slippers. I can't remember the last time I had nothing to do and no where to be. With this being our first Thanksgiving away from family, we decided to keep with tradition by setting a Thanksgiving table, cooking a turkey, and of course all of the fixings.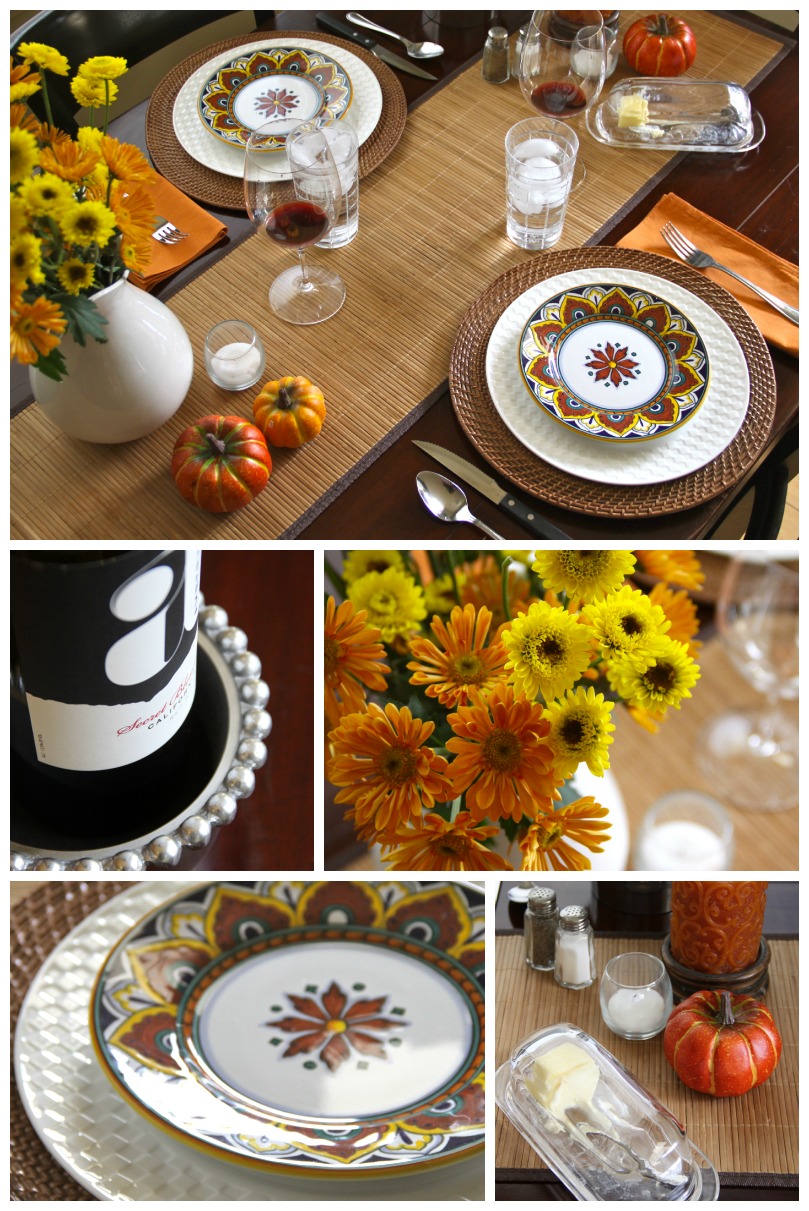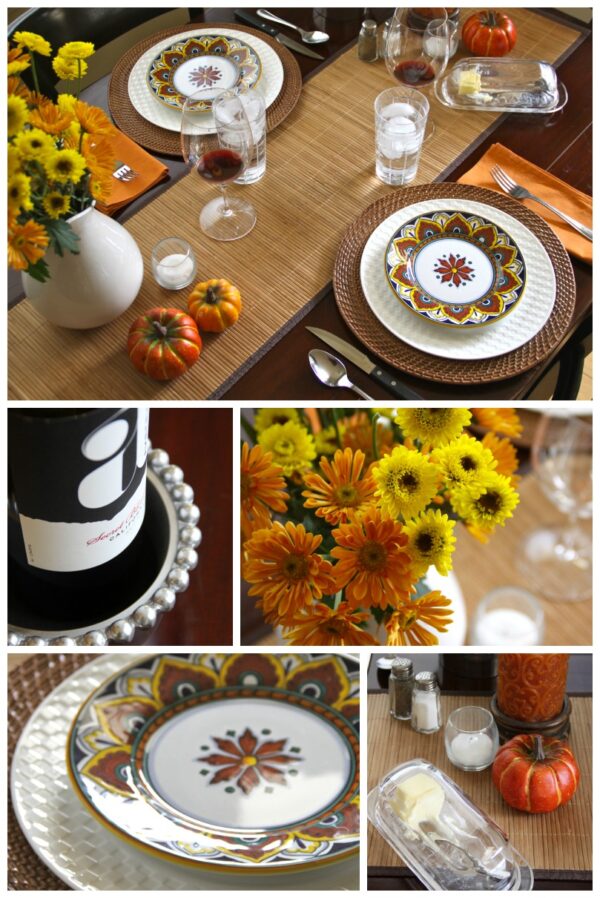 I am not going to lie, I was a little freaked out at the thought of making a big ol' bird. There's nothing worse than a dry, over-cooked turkey (anyone remember Christmas Vacation?). BUT!  Thanks to a herbed butter turkey recipe I found on Bon Appetit, I was good to go. Other than basting the needy fellow every 30 minutes, it was a pretty simple process. The verdict from Mr. B, moist and tender! Besides the turkey, we made a brussel sprout hash, mashed potatoes, and stuffing. Simple and delicious.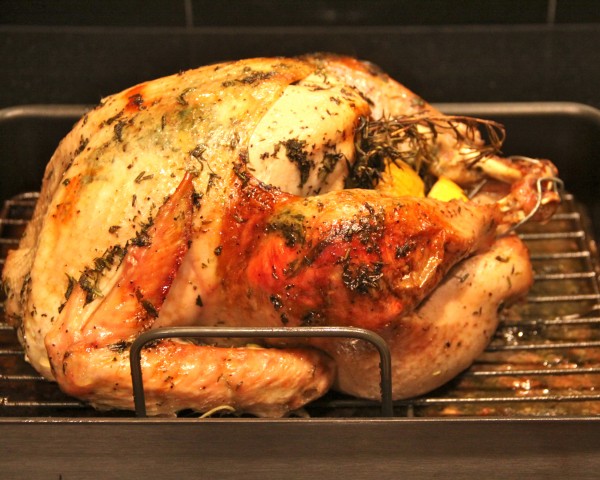 The next day we enjoyed the fruits of labor (again), turkey leftovers!  Mr. B whipped up a turkey hash for brunch.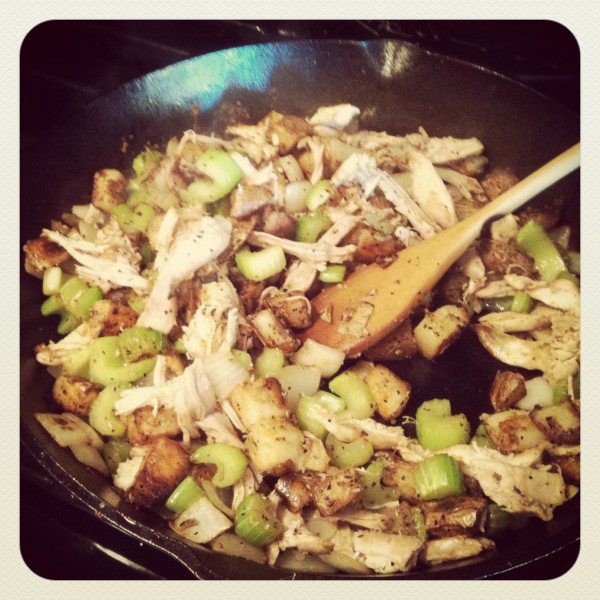 For dinner, we set up an assembly line to make turkey sammies. Is there anything better than cold turkey with Miracle Whip smeared on top? I think not!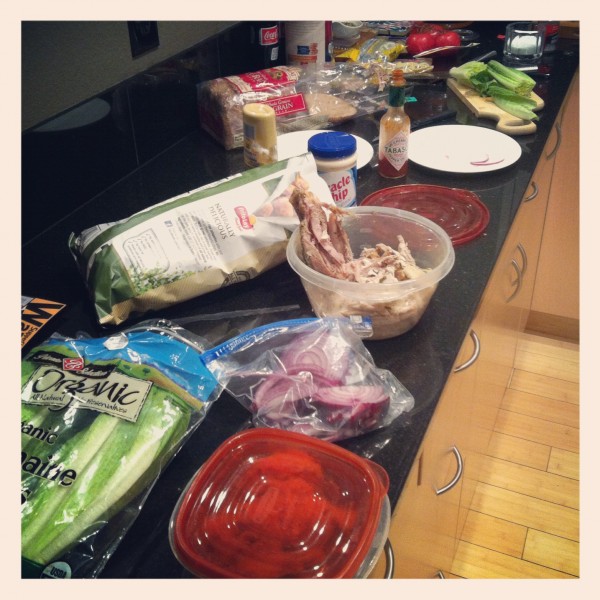 We spent the rest of the weekend taking walks around the neighborhood and watching the sun set. We finally cleaned out the garage, which makes us officially moved in to our new place. Phew.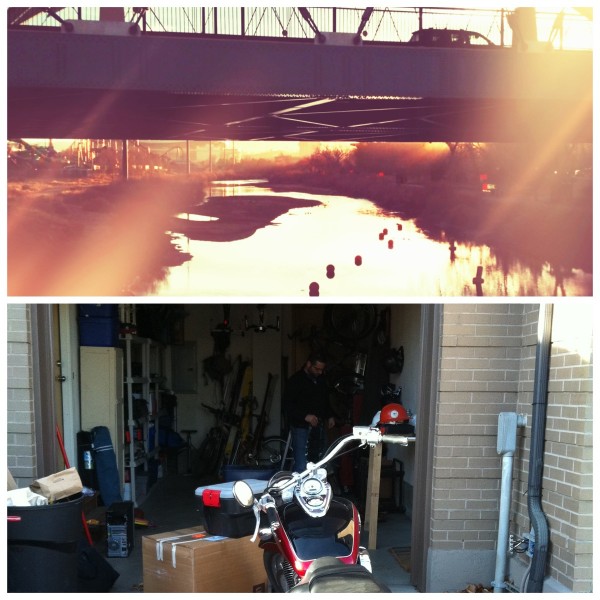 We also had time to put up Christmas decorations and place ornaments on our small tree. Our favorite ornament on the tree is definitely the Palmer House Ball from back in the day when Mr. B and I lived in Chicago. One cold night in December,  we were deep in the giggle juice and decided to take an unofficial tour of the Palmer Hotel. Well, they left a box of Christmas ornaments out so we grabbed one. At the time we thought we were totally cool and sneaky. Now, it's just a funny story to tell our kids someday. Har. Har.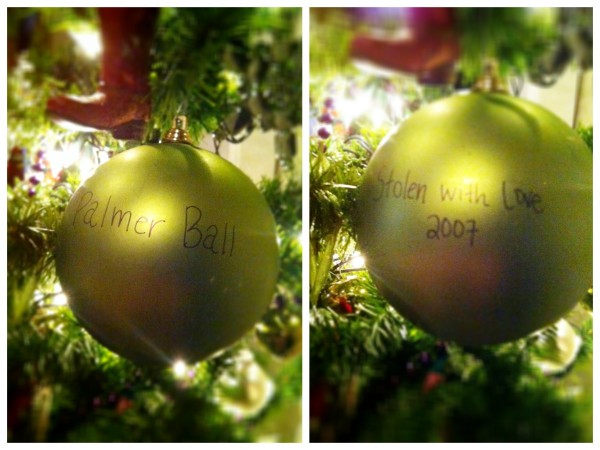 Well, the only way we could end our relaxing Thanksgiving for two was by booking a trip to Puerto Rico! Mr. B  is taking some time off before his new job starts so why not go and relax on a beach? We are heading there in a few weeks and couldn't be more excited!

And that's a wrap!
I hope you had a wonderful Thanksgiving!