apple ginger rum shandy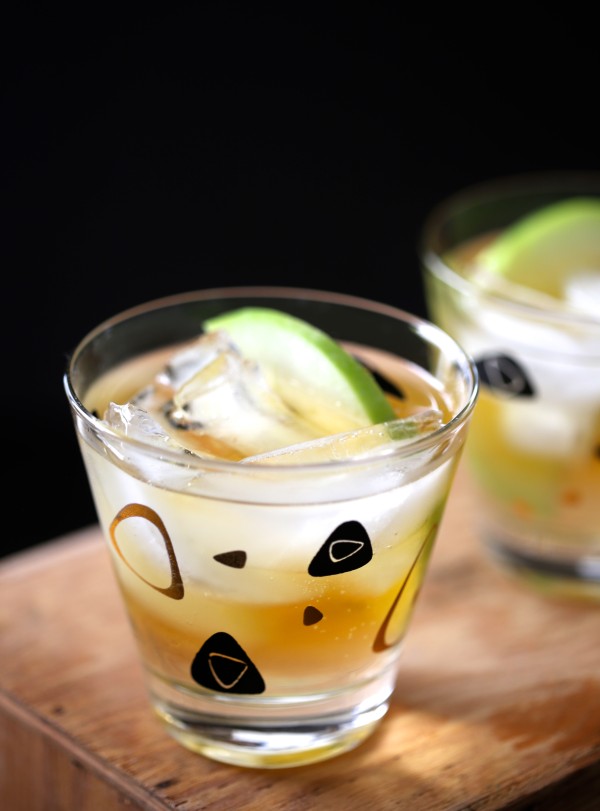 I'm learning to like it.
Baby steps, right?
After using Snapchat over the past month, I have caught myself not doing video or commentating on things because I don't like my voice. This may sound weird, but I feel like I have a lower voice in my head then what I hear on video. I'm like, "Who is that high-pitched freak-a-zoid talking?!!" I try to redo the video, get flustered, and it just makes it worse.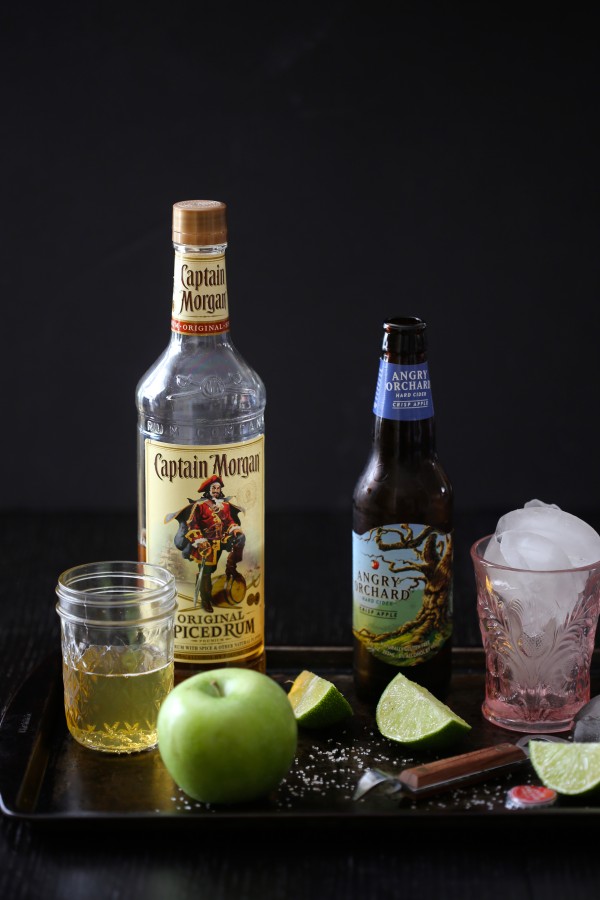 So, I have come to an agreement with myself. Try to do at least three videos or so just blurting whatever comes to mind and get used to hearing my voice. I am getting gassy just thinking about it, but I feel like it's the only way to settle into video life. Because there is no escaping. Video is going to be every.where.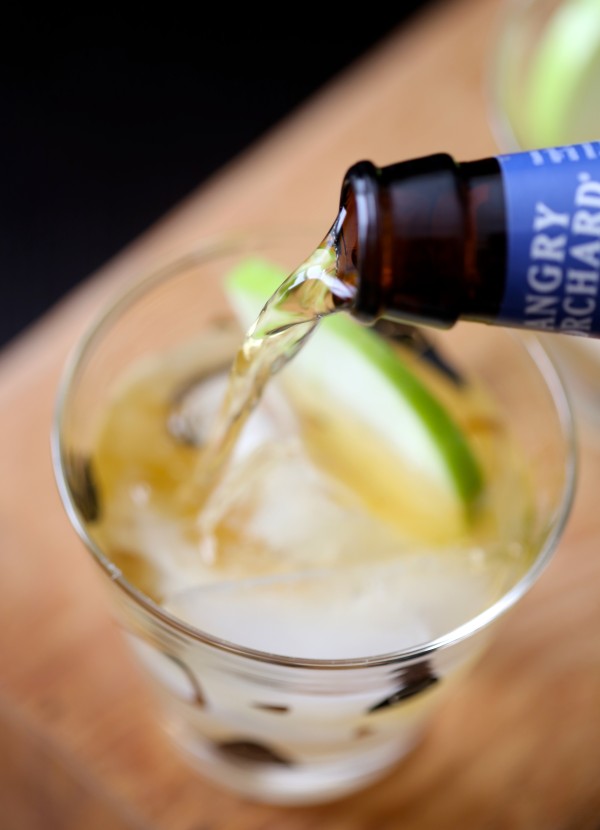 I'm thinking I may need a little liquid courage…ehem, ehem, to help get me started. When it comes to giggle juice in the fall, I am all over apple cider beers. I adore the effervescence it brings to any cocktail. This Apple Ginger Rum Shandy is definitely my new go-to. Ginger simple syrup, rum, lime juice, and apple cider all mixed together and garnished with a pretty granny smith apple slice.
Hmmm…maybe I should make this on Snapchat? Maybe do a little rum shandy shake? Too much? Send help.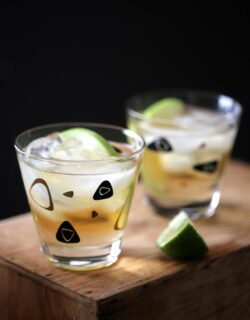 Apple Ginger Rum Shandy
Ingredients:
4 shots rum
2 bottles apple cider beer
2 tablespoon lime juice
Granny apple slices, garnish
Ice
for the ginger simple syrup:
1 cup granulated sugar
1 cup water
2 tablespoons ginger, grated
Directions:
Fill a cocktail glass with ice. Pour a tablespoon of simple syrup into the glass along with a shot of rum, 1/2 tablespoon lime juice, and fill with apple cider beer. Stir and garnish with a apple slice. Repeat process for remaining three drinks.
for the ginger simple syrup:
In a medium saucepan, add all the ingredients. Stir to combine and bring to a slight simmer. Simmer until the granulated sugar has dissolved. Turn off heat and set aside to cool completely.
All images and text ©