Arugula and Meyer Lemon Pizza with Cauliflower Crust
Arugula and Meyer Lemon Pizza with Cauliflower Crust is a delicious and flavorful pizza perfect any night of the week!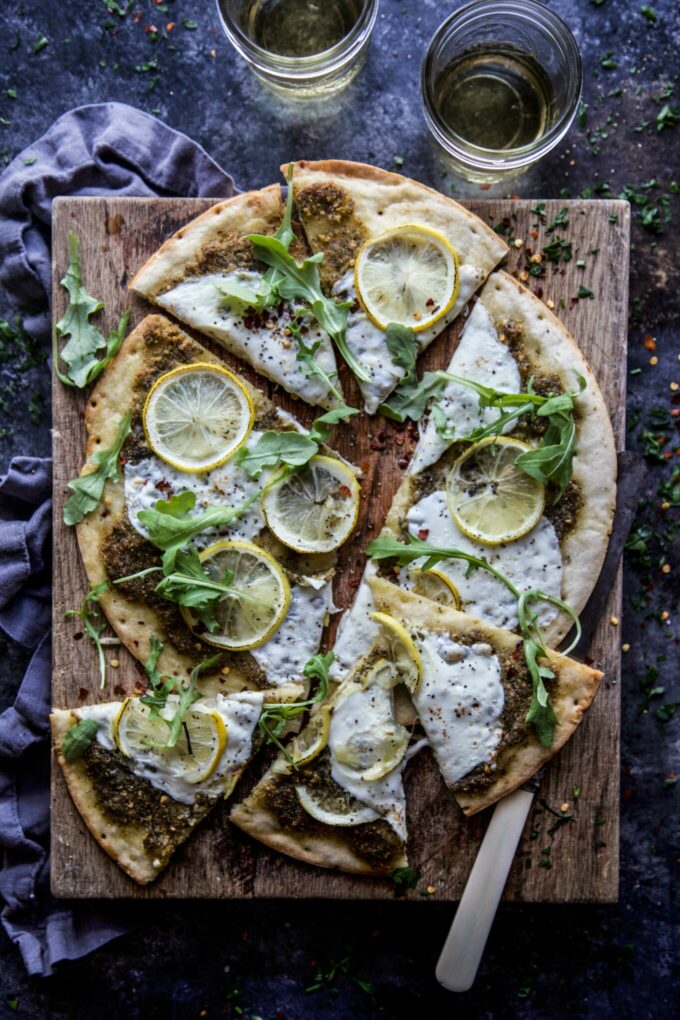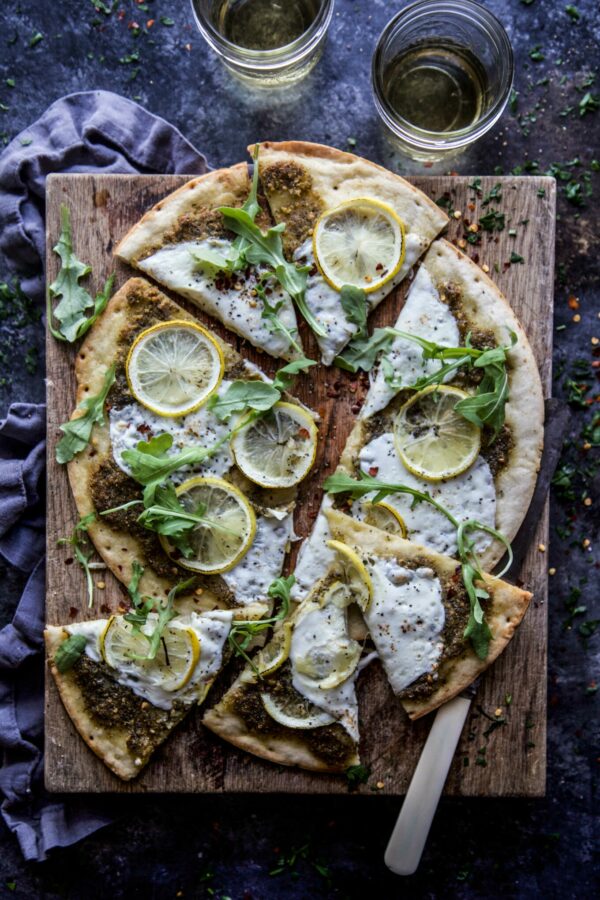 We're back!
Our first family trip is in the books.
Leavenworth did not disappoint and I can't wait to share more about all the adventures we had while in the Cascade mountains! If you've never been, I can't recommend it enough!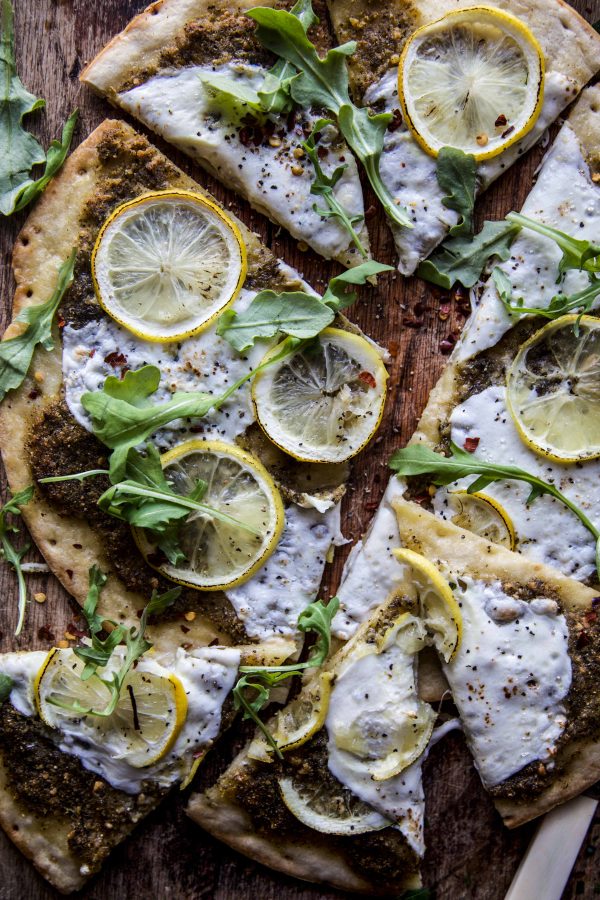 One quick question for y'all: would you like to see a post on how we traveled with Charlie? I've had a few questions for some of you and wanted to know if this would be helpful or not. LMK!
Anyway, this week I will definitely be playing catch-up. Even though January is super long, I feel like February is super short (and yes, I realize there is a leap year!). Anyone else? I guess the good news with a shorter month is we are one step closer to SPRING.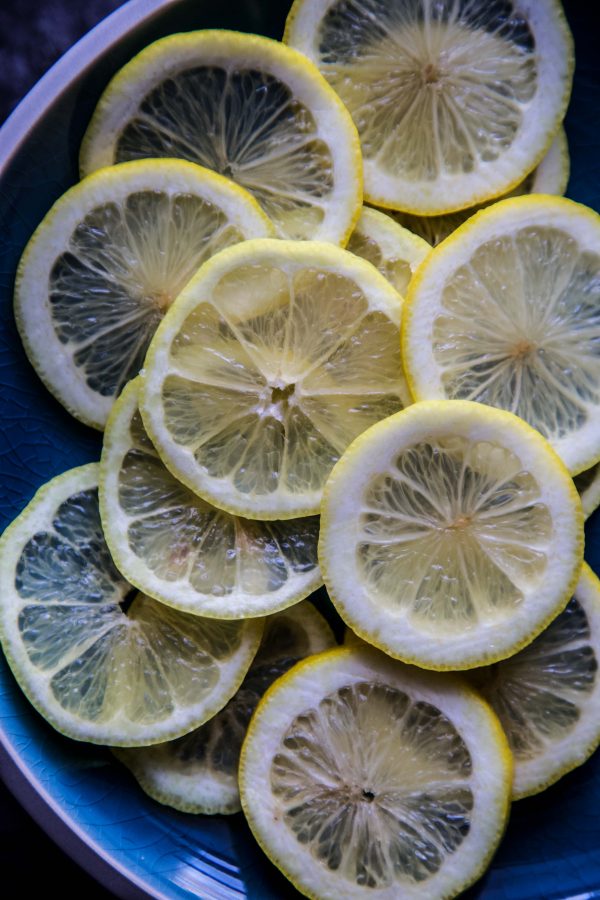 Although, given the current snowy weather situation outside, I feel like winter will be here a bit longer. Sighhhhhh. Well, to combat the cold we are going to need a sh$t load of citrus. Oranges and lemons are crushing it right now which made me think we needed a zesty, citrusy pizza to kick this week off!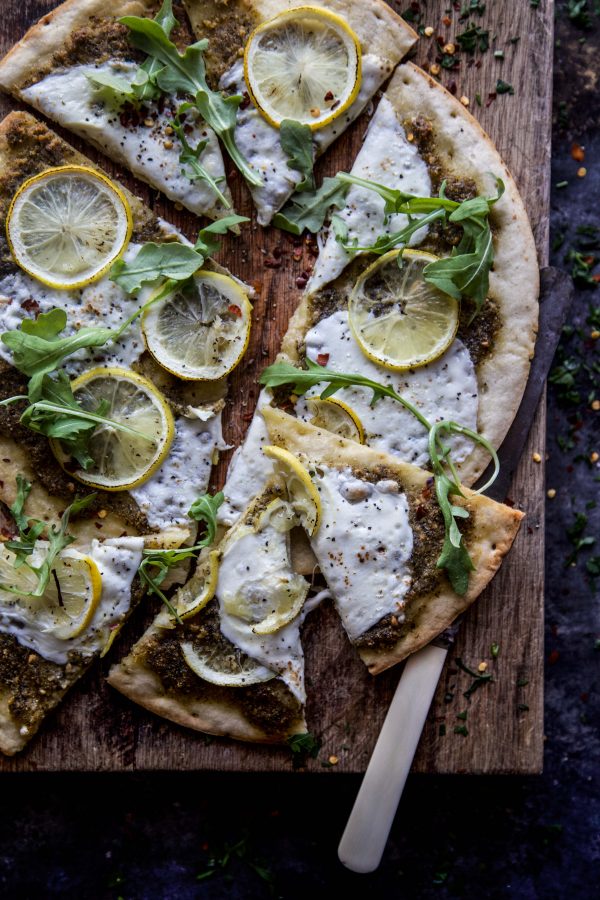 This Arugula and Meyer Lemon Pizza with Cauliflower Crust needs to be actioned. Not to toot my own horn, but my cauliflower crust is amazing. This one hails from my cookbook and is literally the best. Topped with pesto, mozzarella, lemon slices, and fresh arugula. A few slices of this and we will leap right into spring.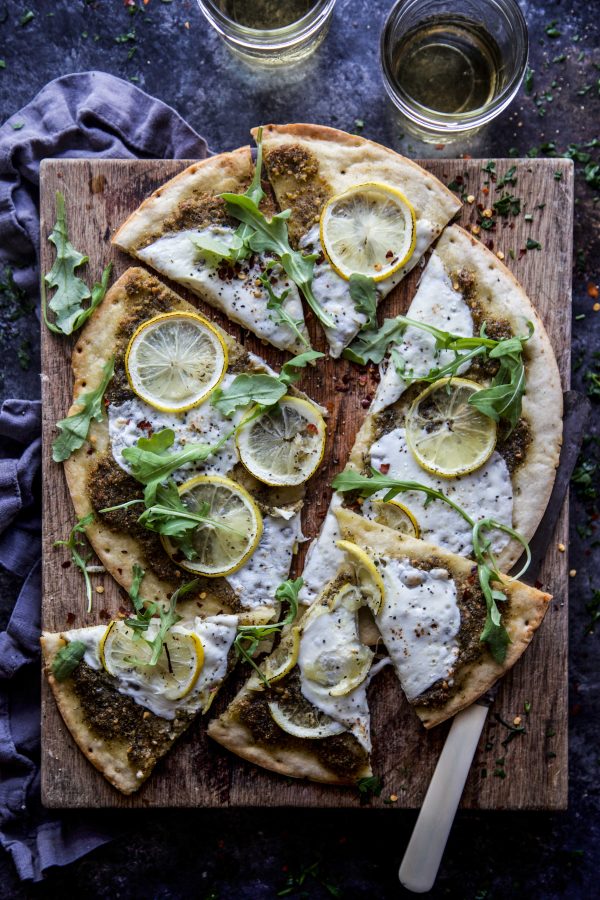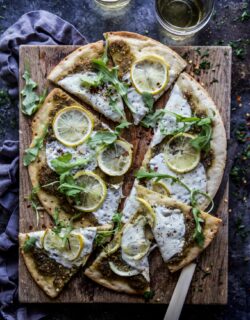 Arugula and Meyer Lemon Pizza with Cauliflower Crust
Ingredients:
1 lb cauliflower (or roughly one large head), cut into florets
1/4 cup shredded mozzarella cheese + more for topping
1/2 tsp dried oregano
1/2 tsp garlic powder
1/2 tsp red pepper flakes
1/4 tsp kosher salt
1 tbsp cornmeal
1 large egg
1/3 cup basil pesto
5 to 6 slices meyer lemons
fresh arugula, for garnish
Directions:
Preheat oven to 450 degrees. Lay a silpat liner on a baking sheet or a sheet of parchment paper. Spray with non-stick cooking spray. 
In a food processor, add the cauliflower florets. Pulse a few times until the cauliflower resembles a finely grain. Remove cauliflower from food processor and place into a microwave safe bowl. Put the bowl in the microwave and cook the cauliflower for about 2 minutes. Remove from the microwave, and let the cauliflower cool.
Place cooled cauliflower in a dish towel and ring through a couple of times to remove water. Once the water has been removed, place cauliflower in a bowl, add mozzarella, oregano, garlic powder, red pepper flakes, salt, and cornmeal. Gently combine everything with your fingers. Add egg and finish combining. Roll cauliflower into a round dough circle. Place on baking sheet and use your fingers to form the crust size you desire.
Bake for about 7 to 8 minutes. Remove the cauliflower crust from the oven and top with pesto, lemon slices, and mozzarella. Bake until cheese has melted about five minutes. Remove from oven let cool slightly and top with fresh arugula. Slice and enjoy! 
All images and text ©