Valentine's Day Charcuterie Board
Valentine's Day Charcuterie Board is a festive and fun way to celebrate Valentine's Day!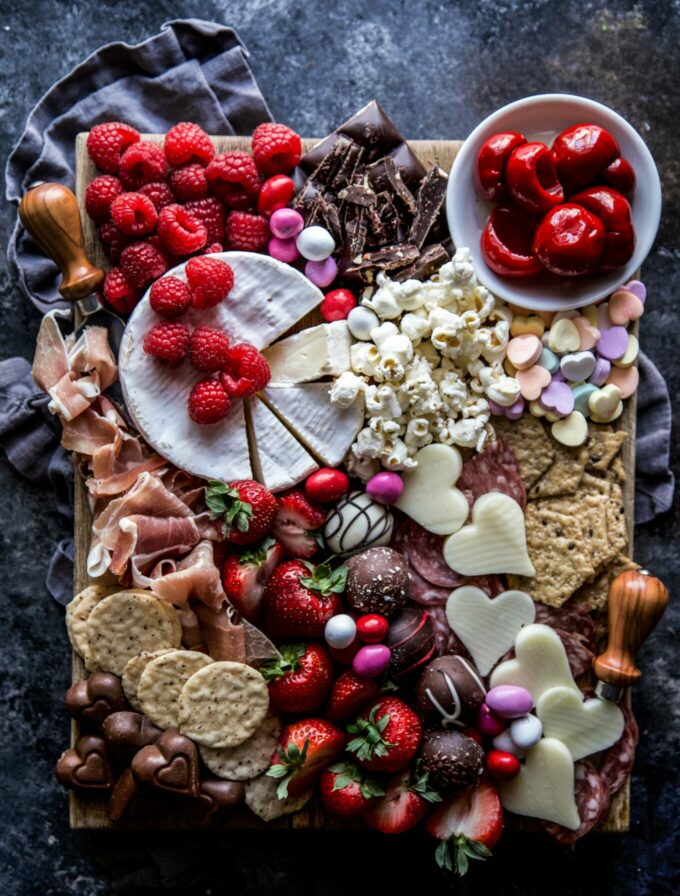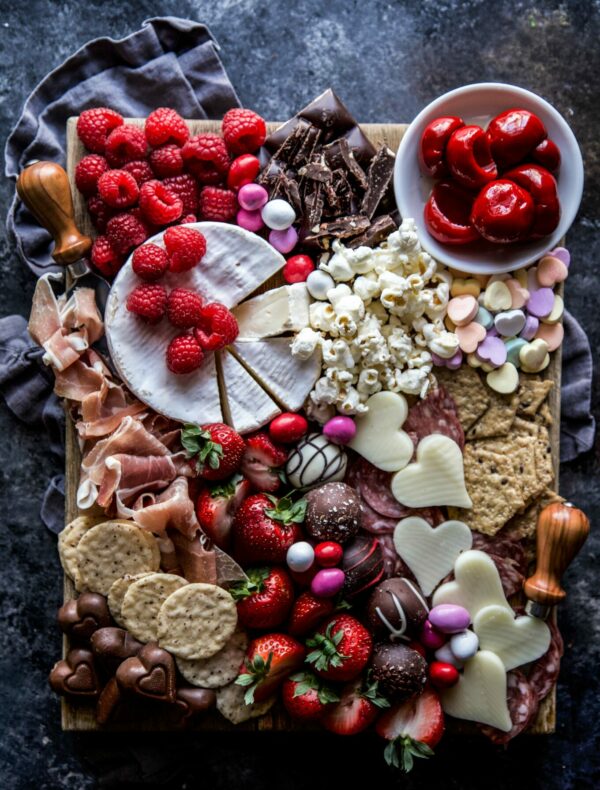 We're off again!
This time to Leavenworth, Washington.
If you've never heard of Leavenworth it's a Bavarian-styled village in the Cascade Mountains about 2 hours east of Seattle. The town is super cute and full of fun activities like snowshoeing, sleigh rides, and of course, consuming some German beer and brats.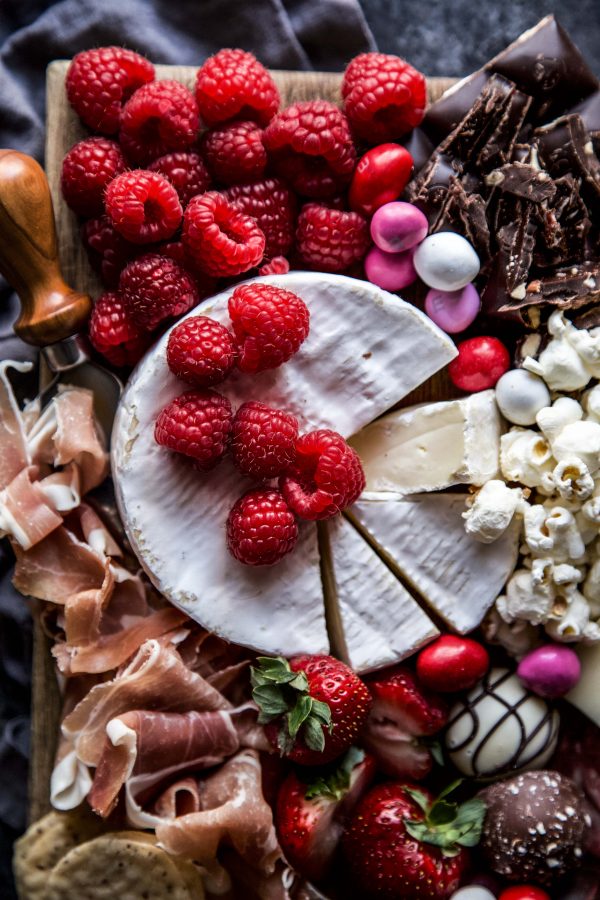 This will be our first family trip. Part of me is nervous because I have no idea how Charlie will react to certain activities. But it will also be interesting to see how Bret and I handle the change of pace. We are generally go-go-go, but I have a feeling those days are behind us. OH! And carry-on only. Yeah, see ya. Checked bags here we come!
Anyway, make sure to follow along on Instagram Stories for more behind-the-scenes action! Before I forget, we have to talk about this epic Valentine's Day Charcuterie Board. I mean, isn't she gorgeous?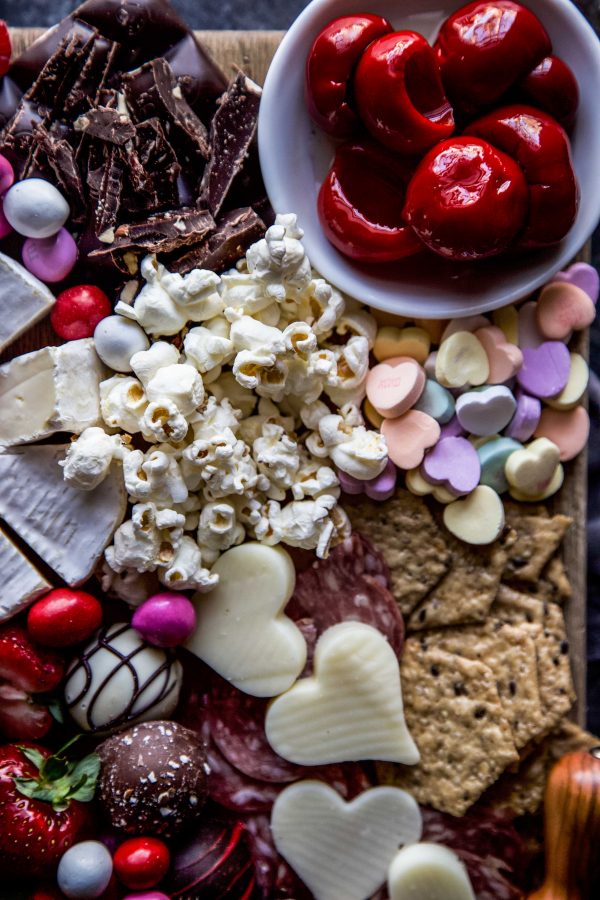 Y'all know I love me some charcuterie so I figured we needed a festive one to show our Valentine's Day spirit. Truly you can use whatever ingredients you want. I went for a mixture of sweet and savory that were of the pink, white, and red hue variety. Simply arrange the ingredients in whatever way your heart desires.
Wish us luck!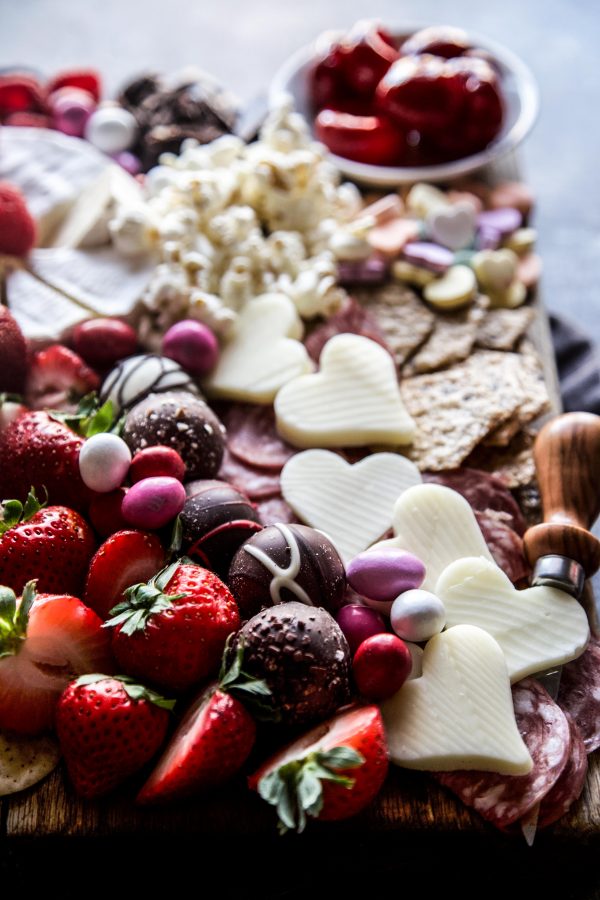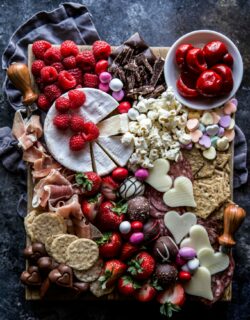 Valentine's Day Charcuterie Board
Ingredients:
Raspberries
Strawberries
Prosciutto
Red peppers
Salami
Mozzarella
Brie
Chocolate Truffles
Chocolate Bar
Chocolate Hearts
Peanut M&M's
Assortment of crackers
Plain popcorn
Directions:
Arrange all the ingredients on a large platter.
Serve with a mixture of drinks, wine or cocktails.
All images and text ©