baked honey chicken zucchini boats
Embark on a culinary adventure with our Baked Honey Chicken Zucchini Boats. A tantalizing fusion of succulent honey-infused chicken nestled in wholesome zucchini—a journey into flavorsome and wholesome delight awaits.
Well, here we are.
The finish.
The grande finale.
So, are you smitten with Tabasco yet? I hope so! There's something about this sassy hot sauce that gives a dish some extra zing. Am I right? Just in case you are wondering what the heck I am even talking about, over the past five days I have created five recipes using only 10 ingredients (listed below) as part of the 10 Ingredient Tabasco Challenge.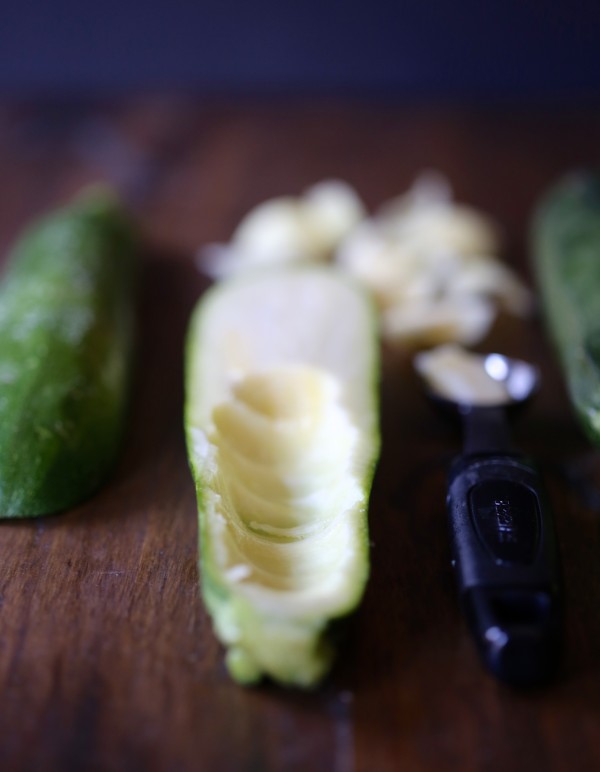 At first I was a little scurrred. I felt like I was a contestant on Top Chef attempting her first quick fire challenge. Does anyone still watch that show? I haven't watched it in a while, but I would die if they filmed a season in Denver. I feel like the mile high city is due. Could you imagine a marijuana themed challenge? #itcouldhappen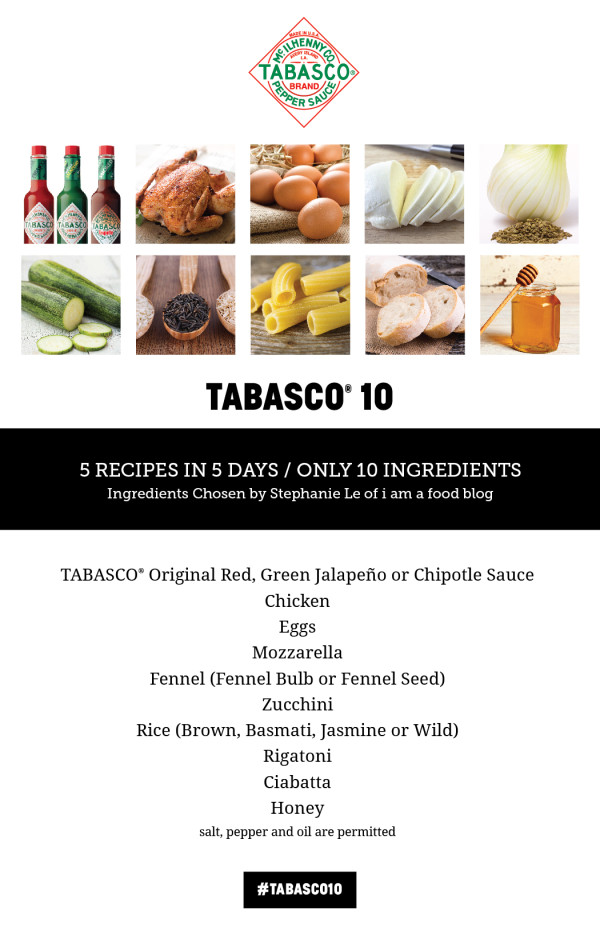 Anyways, today I am sharing my final recipe using Green Tabasco. This is going to sound bonkers, but I have never made zucchini boats. For some reason, I thought they wouldn't taste good. Clearly, I must have been straight off the turnip truck because these little boats are fo' shizzle. Stuffed with some ground chicken, mozzarella, fennel seed, and a dash of Green Tabasco, it's a boat I would definitely like to be on with my flippy-floppies.
Word up.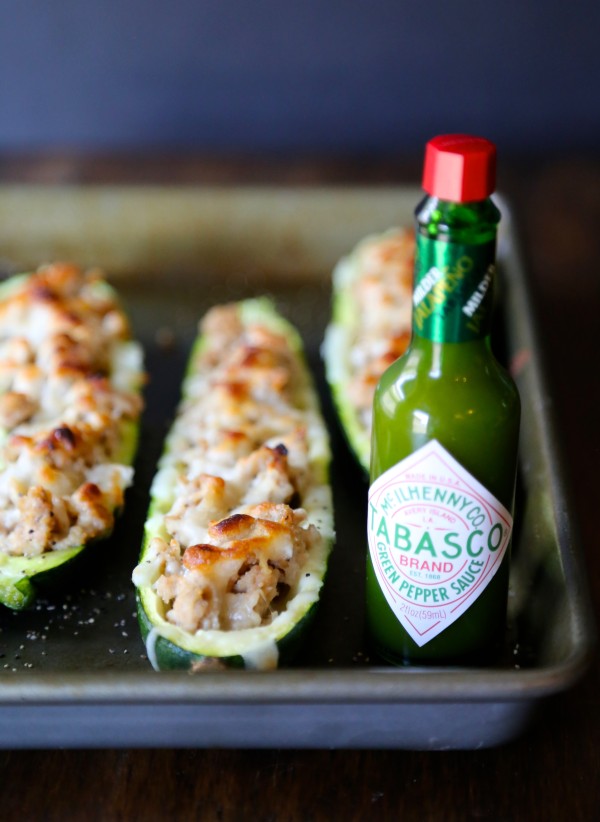 Also, don't forget to checkout this weeks full spread of Tabasco themed recipes from some fabulous food bloggers and yours truly:
Crispy Chicken Slider with Fried Egg & Chipotle Tabasco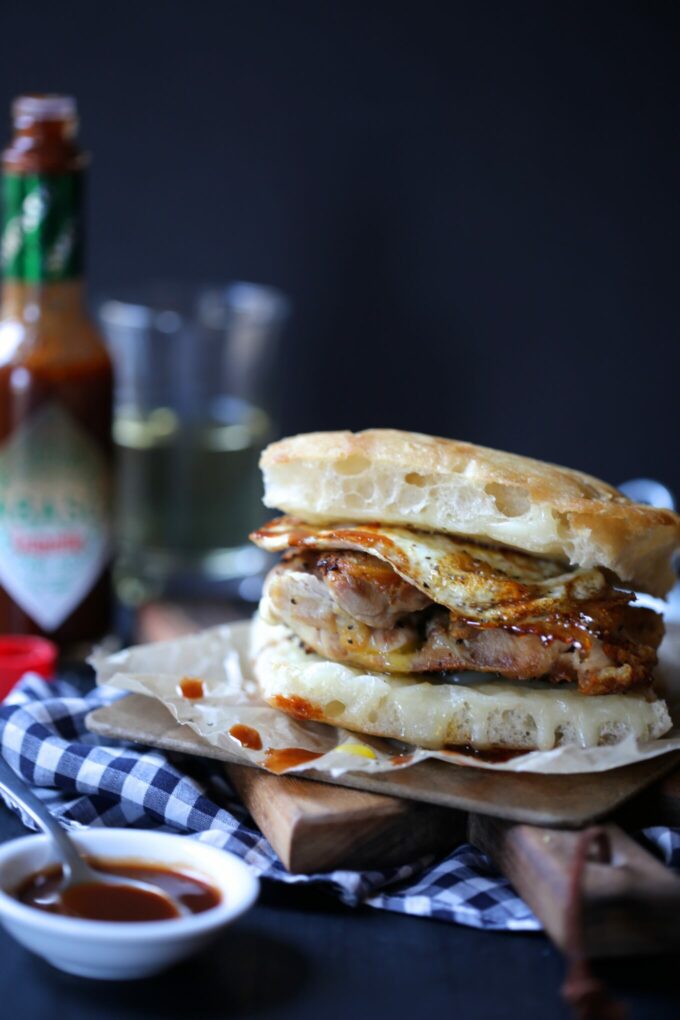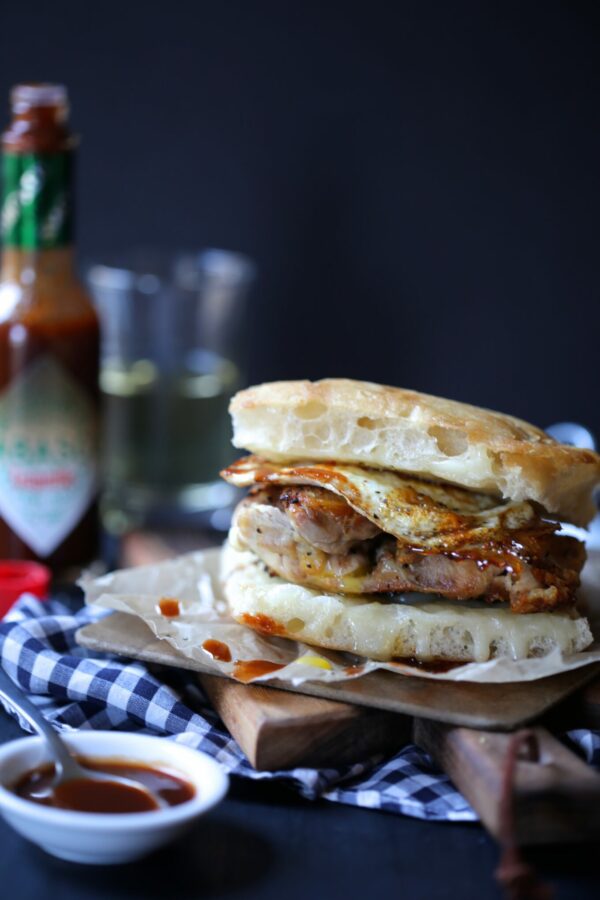 Fried Rice Veggie Bowls with Tabasco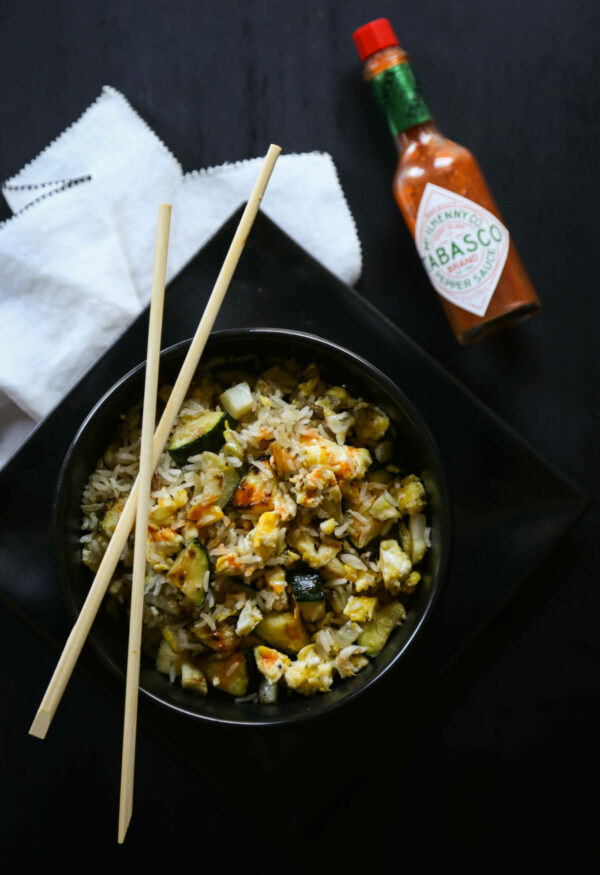 Grilled Chicken Flatbread with Honey Caramelized Fennel & Tabasco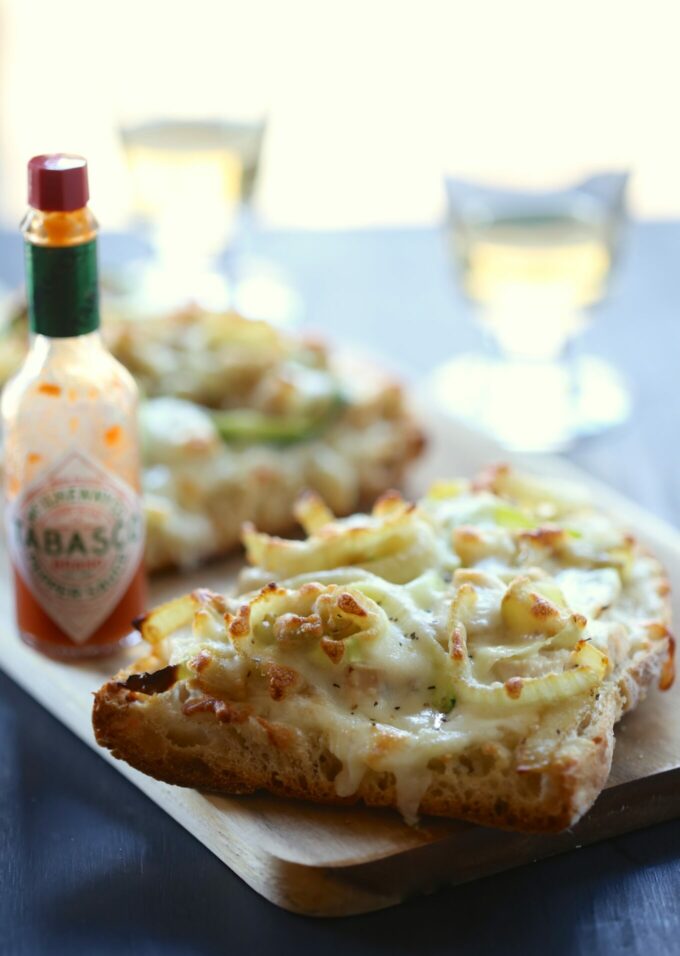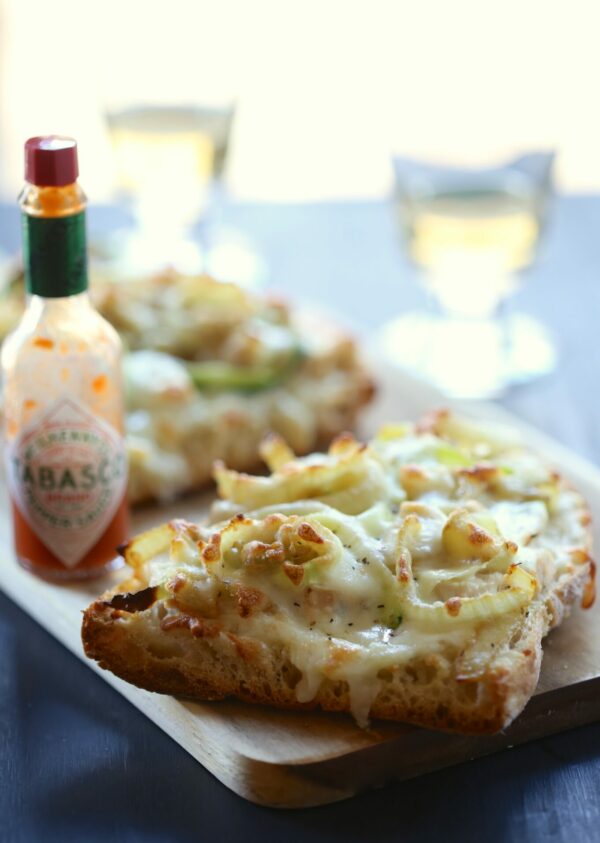 Ciabatta Fennel Hash with Sunny-Side Up Egg & Green Tabasco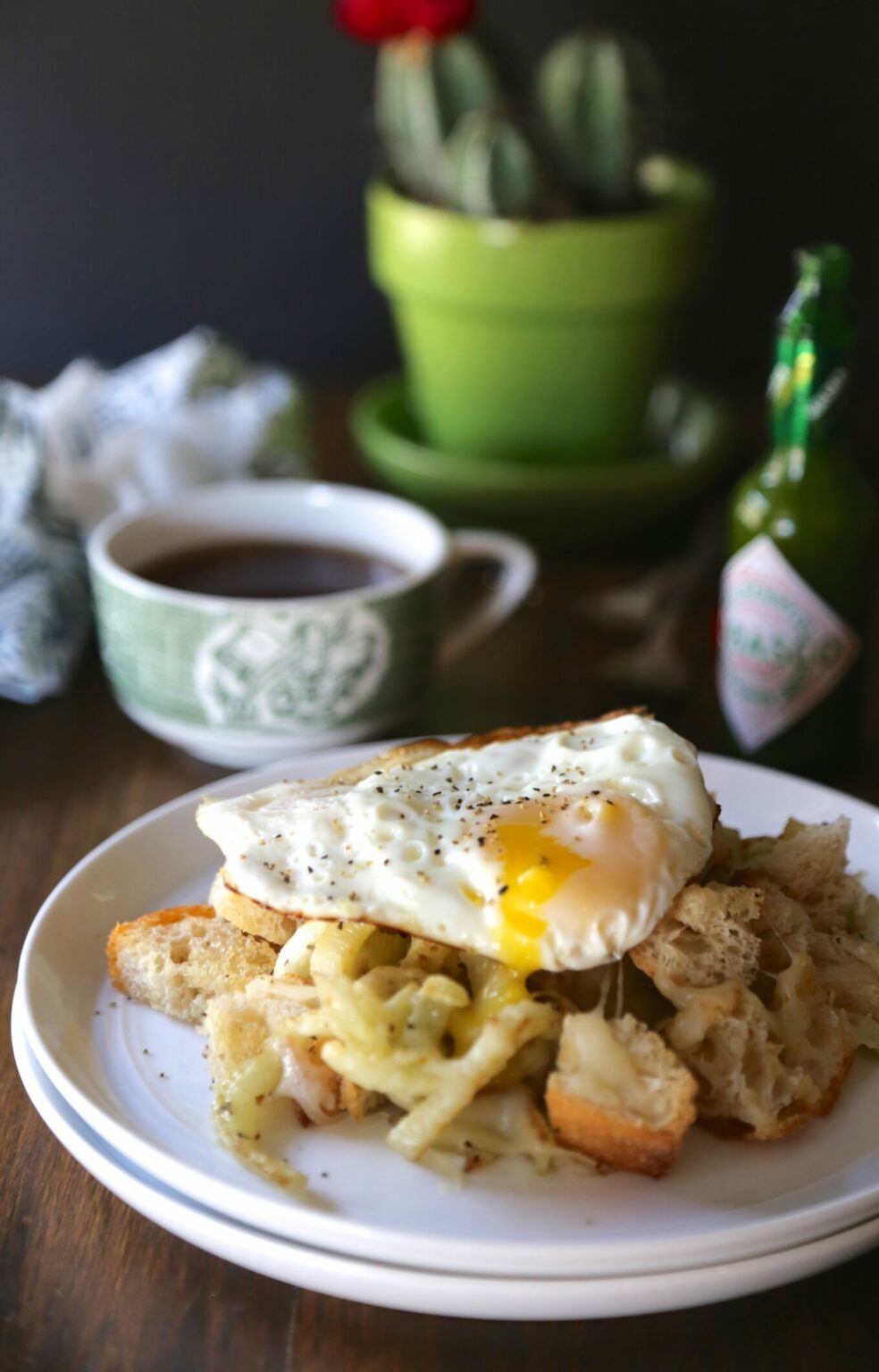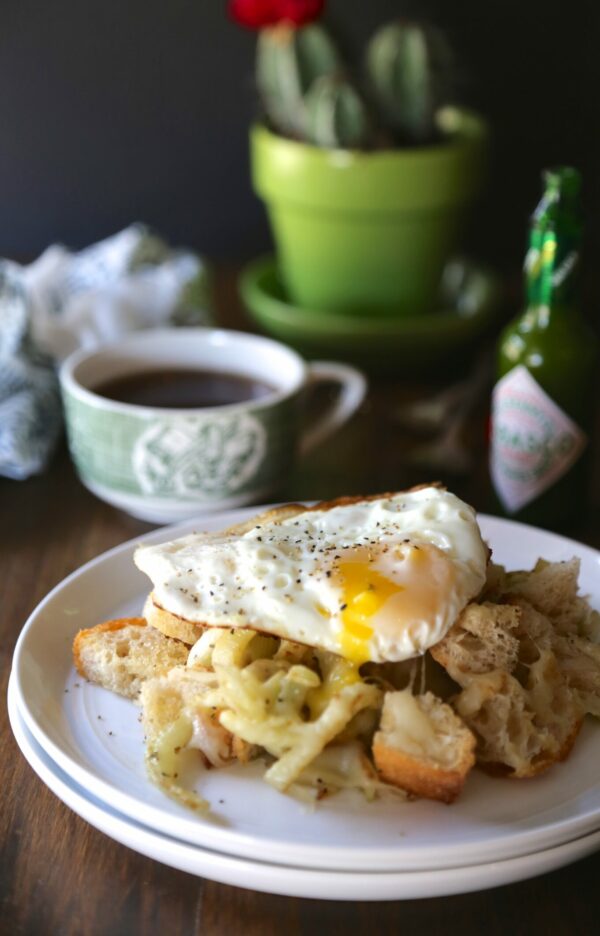 ***This post was sponsored by Tabasco. As always, all opinions expressed are 100% my own.***
Baked Honey Chicken Zucchini Boats
Ingredients:
4 large zucchinis, sliced lengthwise
2 tablespoons olive oil
1/2 lb ground chicken
1/4 teaspoon kosher salt
1/4 teaspoon course ground pepper (+more for garnish)
1 teaspoon fennel seed
1 teaspoon Green Tabasco
1 cup mozzarella, shredded
3 tablespoons honey
Directions:
Preheat oven to 400 degrees. Place zucchinis on a baking sheet. Using a teaspoon, scoop out the flesh of the zucchini so it resembles a boat.
In a large skillet preheat to medium-high heat, add the olive oil, chicken, Tabasco salt, pepper, and fennel. Saute chicken until cooked about five minutes. Remove from heat and fill each zucchini boat with the chicken mixture. Top each zucchini boat with mozzarella and then drizzle the tops with honey. Place baking sheet in the oven and bake for about 15 to 20 minutes or until golden brown. Remove from oven, sprinkle tops with more pepper, and Green Tabasco for garnish.
All images and text ©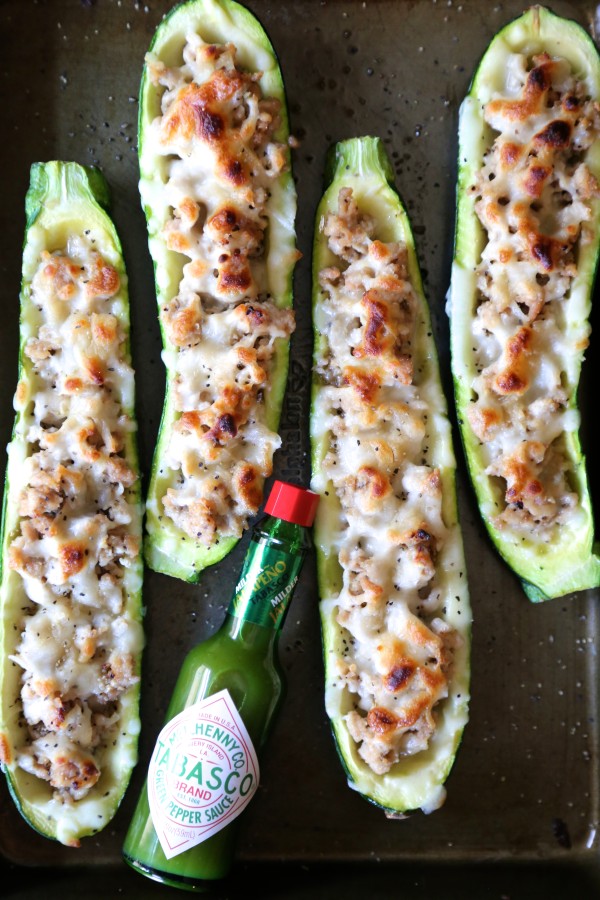 Wrap up your culinary voyage with Baked Honey Chicken Zucchini Boats—a harmonious blend of flavors. These boats sail into a delightful conclusion, leaving your taste buds anchored in satisfaction.