baked lemon and herbed ricotta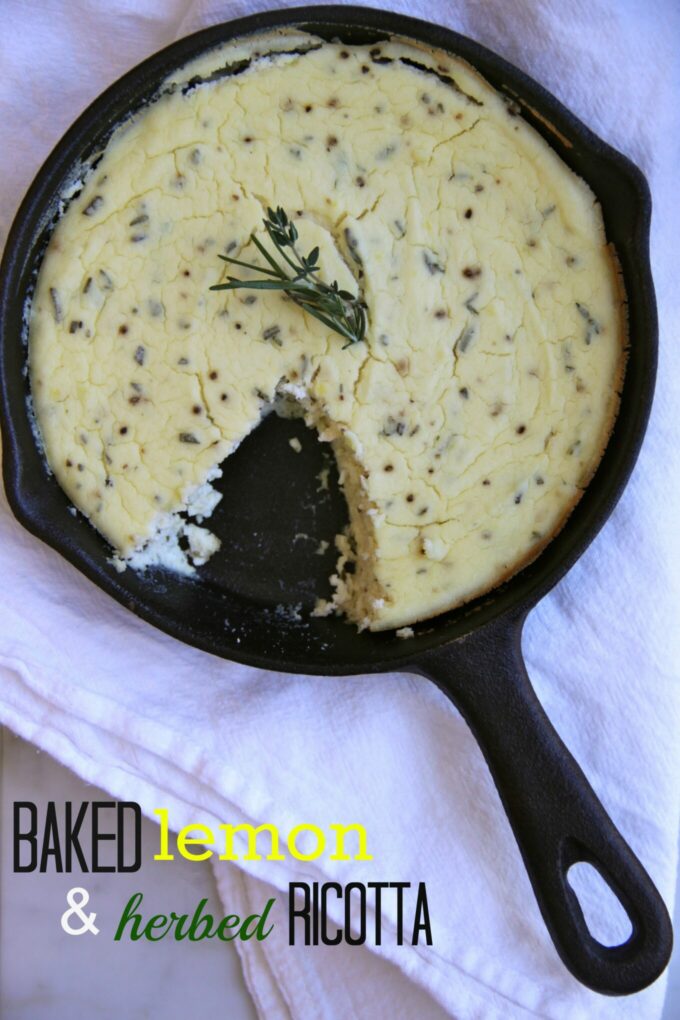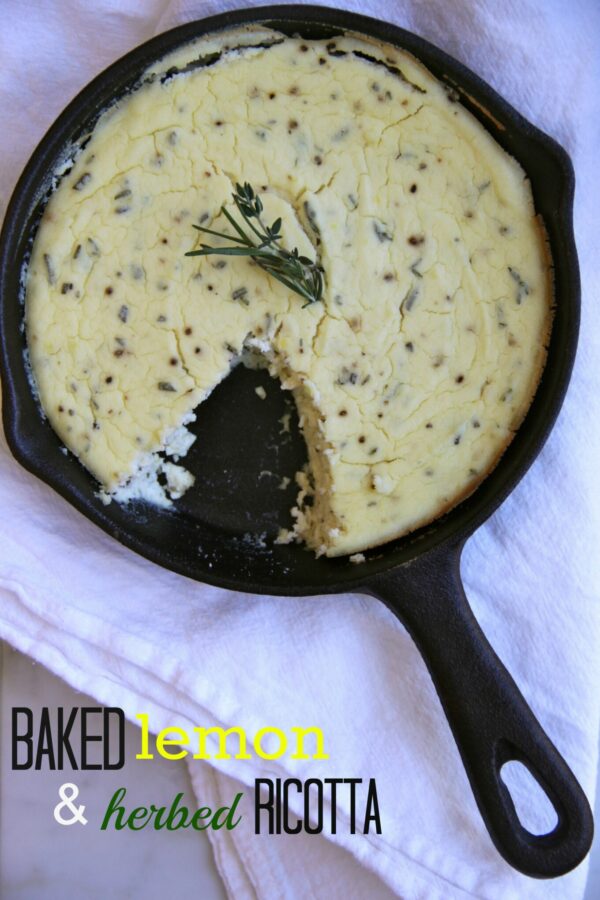 Over the weekend, the Denver Village got together and threw a going away party.
I'm not a big fan of goodbyes, but honestly, who is?
In just a few weeks, two members of the circle of love and their cute little daughter will hit the road and embark on a new journey two states away. To say that the Village is bummed would be understatement. Who is going to drive us all around in a boat on those hot summer days? Who is going to cook fancy foodie feasts? Who will convince us that Budweiser products are better than Coors? These are big boots to fill, people! Even though we all have major boo-boo faces right now about seeing one of our Denver kin leave, we all know that great things await them.
That's why I felt it was a good idea to make baked cheese. Nothing eases the bumm-ness factor like soft, gooey, herbed cheese. Can I get an Amen? For the longest time I didn't know you could bake ricotta. I know, I know, apparently, I've been living under a giant rock!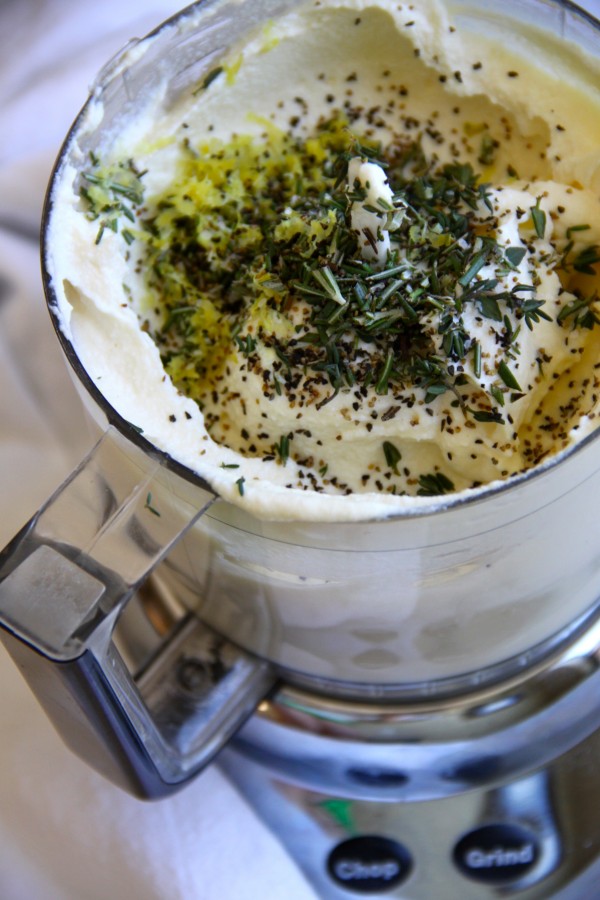 Thankfully, the interwebs were there to save me in my hour of need. Phew. The best part about baking ricotta is you can add whatever ingredients your little tookus desires! I added lemon zest, rosemary, and thyme because I lean towards the savory path. You could definitely keep the innards clean and then drizzle honey or agave on top for a sweet treat. Either way you can't miss.
So, grab a cracker and get to dipping.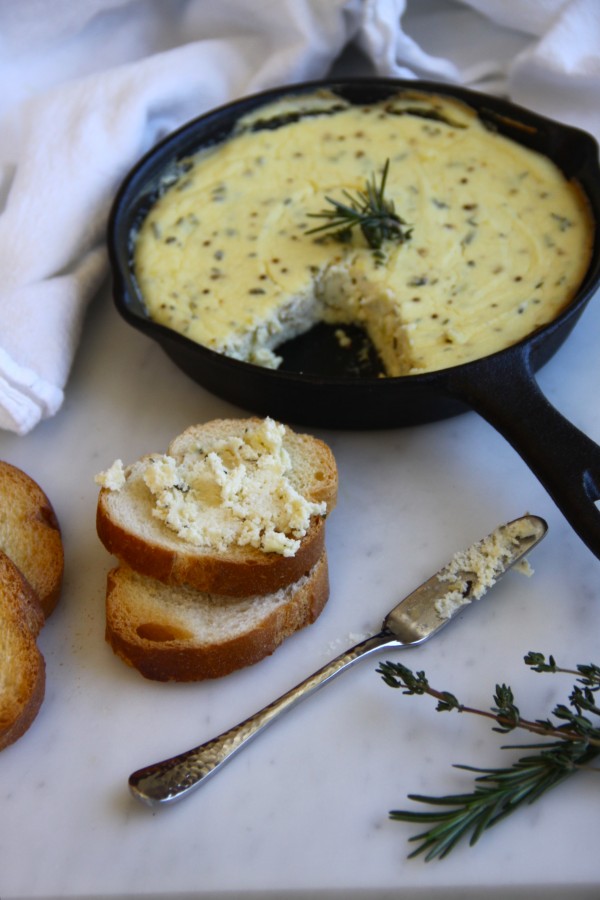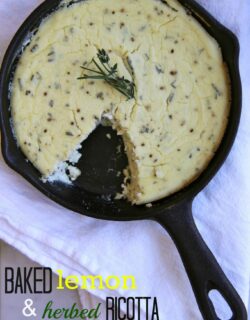 Baked Lemon and Herbed Ricotta
Ingredients:
1 15 oz. container whole milk ricotta
1 4 oz. package plain goat cheese
1 egg
1 tablespoon rosemary, chopped
1 tablespoon thyme, chopped
1 teaspoon lemon zest
salt and pepper
olive oil
Directions:
Preheat oven to 375 degrees.
Spray a six-inch skillet with non-stick cooking spray. In a food processor, combine first six ingredients. Pulse to combine. Add olive oil, enough to thin out. Add salt and pepper to taste. Pulse again a few times until smooth.
Take cheese mixture and spread evenly into skillet. Bake for about 30 to 40 minutes or until golden brown. Let the cheese cool slightly and serve with crackers!
adapted from Food 52
All images and text ©