Baked Meat Lover's Pizza Taquitos
Baked Meat Lover's Pizza Taquitos are an easy and delicious meal to make any night of the week!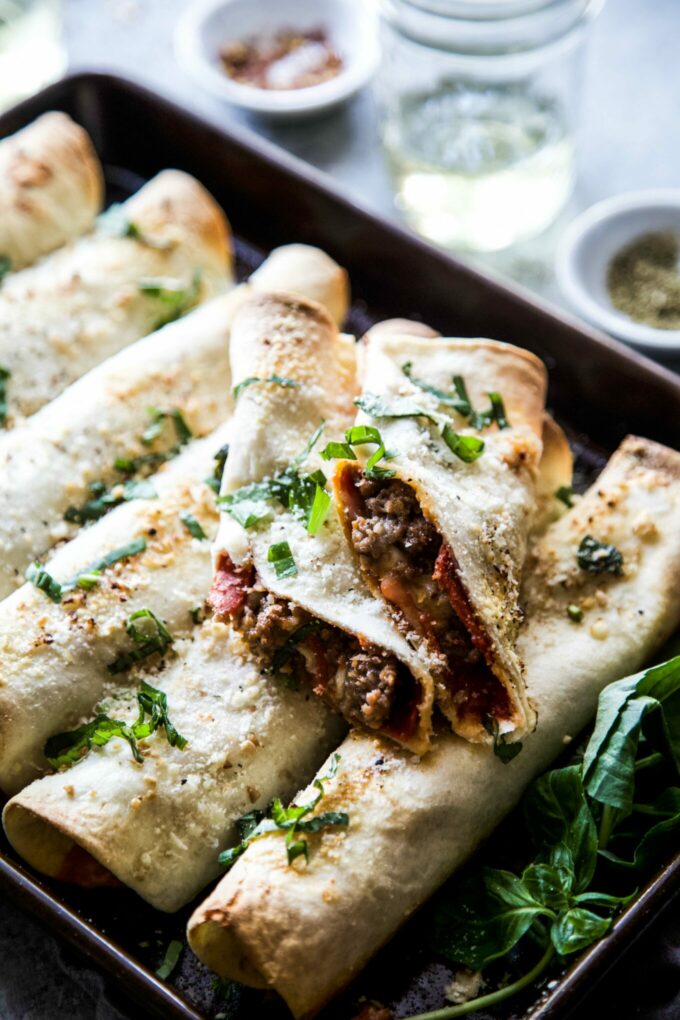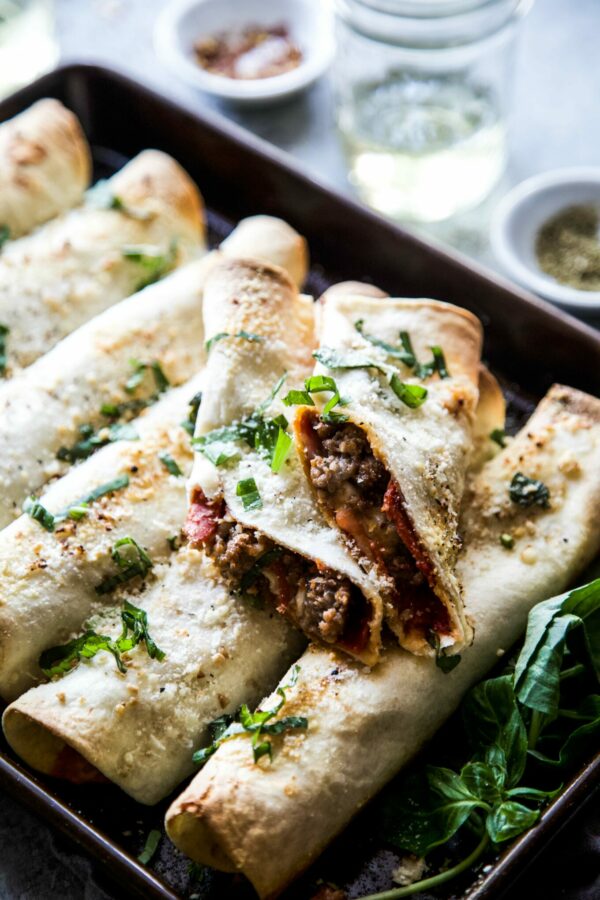 Halloween.
Can we chat about it for a second?
So….we are in the preliminary phase of deciding what our family will be this year. I generally wait until September to decide on costumes. BUT! With sourcing taking so long, I figured I would get a jump on it.
Have you thought about what you are going to be for Halloween? Also, how stoked are you that Halloween is on a Saturday this year? AMAZING!! I'm still planning on having a few folks over and making our standard chili bar. It's the best!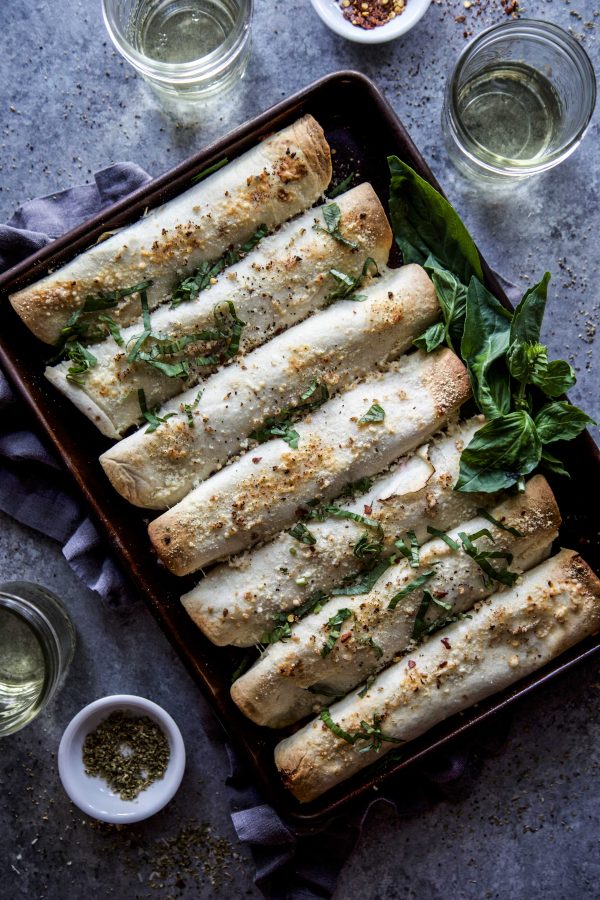 OH! I almost forgot to ask, is Charlie still too young to trick-or-treat? What age do you start going out and about? I might just take her around the block to a few houses, but homegirl goes to bed at 7pm, so better make it a 5pm pit stop! LOL.
Anyway, all this talk about Halloween got me excited….and hungry!
Today's recipe y'all is slamming. I made these Baked Meat Lover's Pizza Taquitos last week and O.M.G. they are so good. Mr. B even gobbled them up.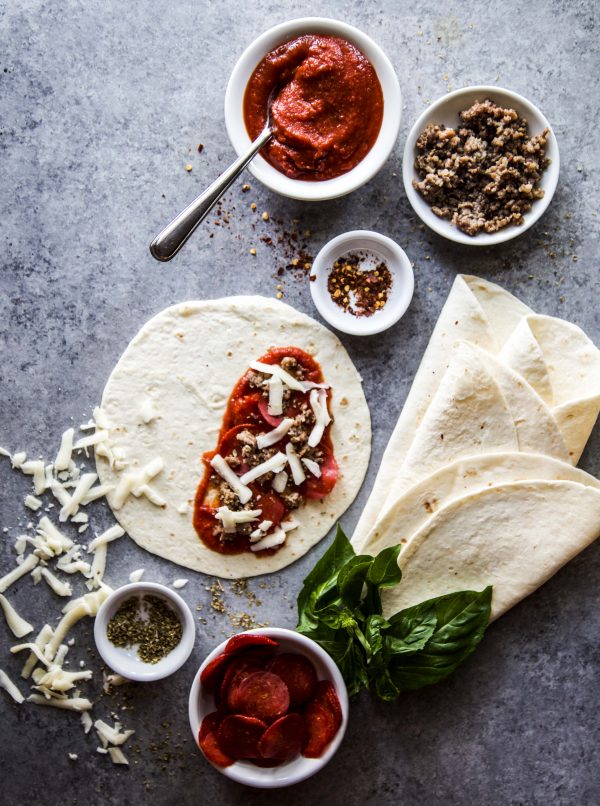 How to Make Baked Meat Lover's Pizza Taquitos:
Start with a tortilla! Use whatever kind of tortilla you have on hand! I decided to use Mission Soft Taco size tortillas because they aren't too big or small.
Choose your sauce! I went with a marinara sauce, but you could totally do pesto! The key is to not spread the sauce all over the tortilla. If you do that the sauce just goes everywhere. Keep it to about 1/3 coverage.
Select your pizza ingredients! Mr. B and I love a meat lovers pizza that includes sausage, pepperoni, olives, peppers, and cheese! Again use whatever floats your boat. These pizza taquitos could be simple as cheese and sauce!
ROLL! Once you've got all your ingredients inside simply roll and place in a baking dish. I used a 9X13 jelly pan to make sure the taquitos get nice and crispy.
The Key to These Baked Meat Lover's Pizza Taquitos – Garlic Butter Sauce!
I think what makes these an 11/10 situation is the garlic butter sauce on top. Simply melt butter and stir in chopped garlic. Pour the sauce over the taquitos with a little Parmesan dusting. Oh. MY!
If you don't have time to chop fresh garlic use the store bought jar kind. WAYYYYY easier!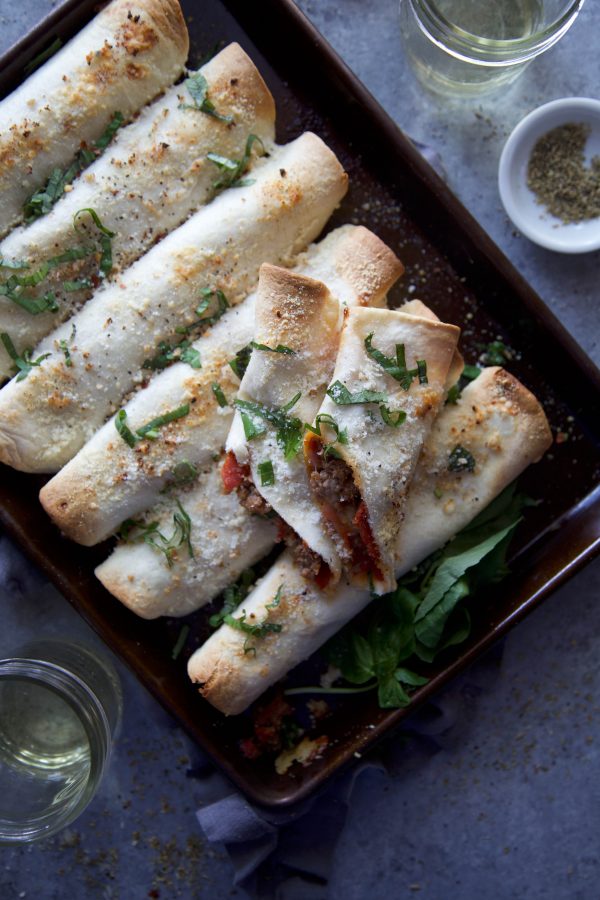 Why Should I Make these Baked Meat Lover's Pizza Taquitos?
They are so versatile. Use whatever kind of ingredients you have in the fridge.
Kids (and adults) will gobble them up! Great as a snack or filling enough for dinner.
Fun spin on pizza night!
Very budget friendly meal too!
If you do make these Baked Meat Lover's Pizza Taquitos leave a comment below! It would mean so much!
Sides to go with Baked Meat Lover's Pizza Taquitos: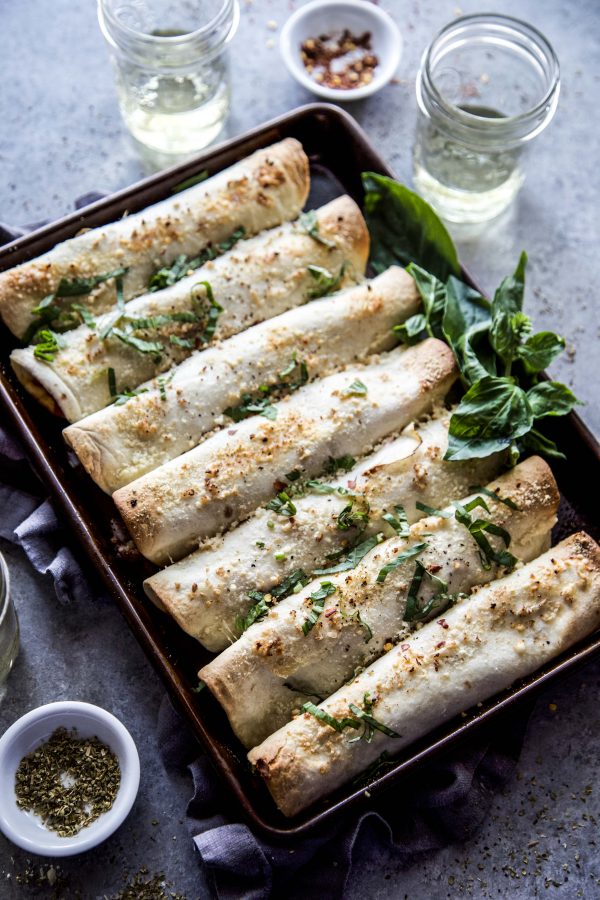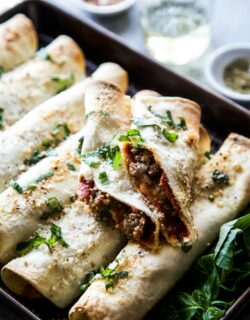 Baked Meat Lover's Pizza Taquitos
Ingredients:
10 8-inch flour tortillas
1 cup marinara
2 cups shredded mozzarella, divided
1/2 cup chopped pepperoni, divided
1 1/4 cups cooked ground Italian sausage, divided
1 tsp ground oregano
1/2 tsp crushed red pepper flakes
3 tbsp unsalted butter, melted
2 garlic cloves, finely chopped
1/2 cup grated Parmesan
Fresh basil, for garnish
Directions:
Preheat your oven to 400 degrees. Spray a 9X13 baking sheet with non-stick cooking spray.
Take a tortilla and spread about 1.5 tbsp of the marinara on a 1/3 of the tortilla. Top the marina with mozzarella, pepperoni, sausage, oregano, and red pepper flakes. When adding the ingredients I would just eyeball how much you add. Doesn't have to be perfect.
From the edge closest to your filling, roll the tortilla and place it on the baking sheet, seam side down. Repeat until all tortillas have been filled.
Next, in a small bowl combine butter and garlic. Brush the garlic butter sauce over the top of each tortilla. Sprinkle with Parmesan cheese.
Bake for about 15 minutes or until golden brown on top.
Remove from oven and garnish with fresh basil!
All images and text ©