BBQ Bourbon Grilled American Lamb Ribs
*This post is in partnership with the American Lamb Board. As always, all opinions expressed are 100% my own.*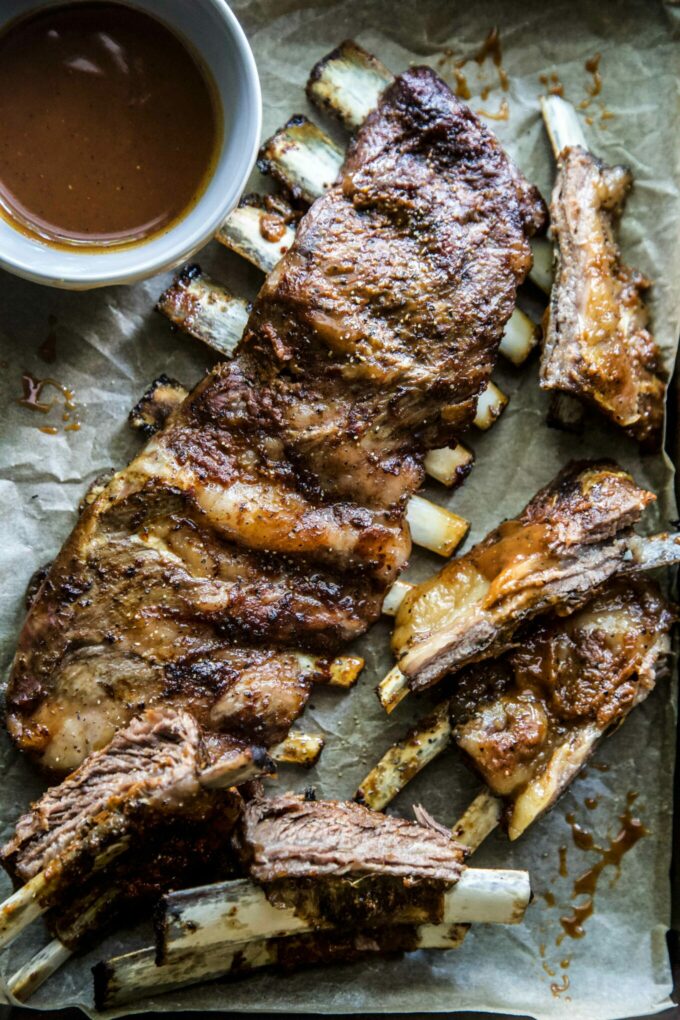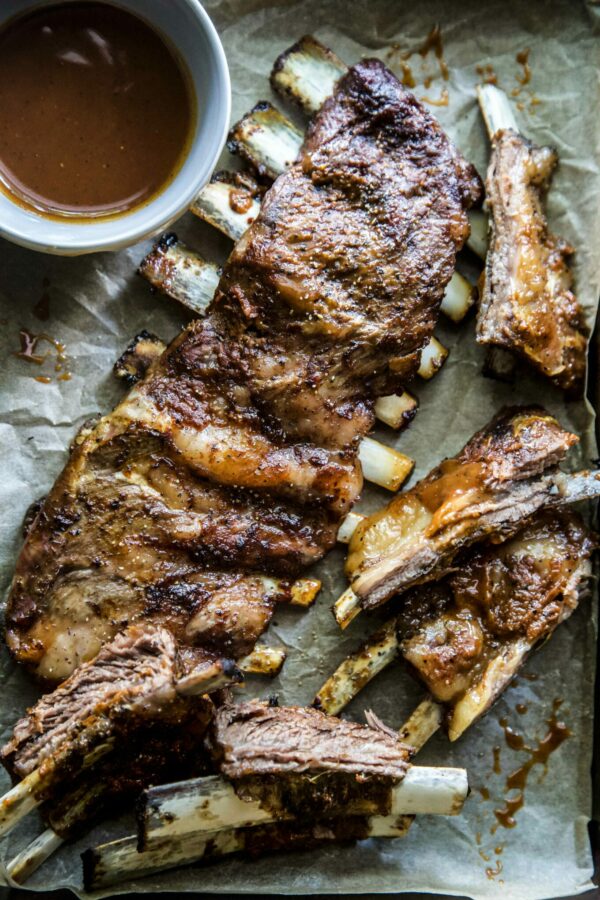 Gameday.
My favorite day of the week during the fall season.
Between leaf peeping, pumpkin perusing, apple picking, and watching football with friends, I would definitely say the latter takes the cider. Something about gathering with your best mates to cheer on your team as they score the winning touchdown is just so much fun!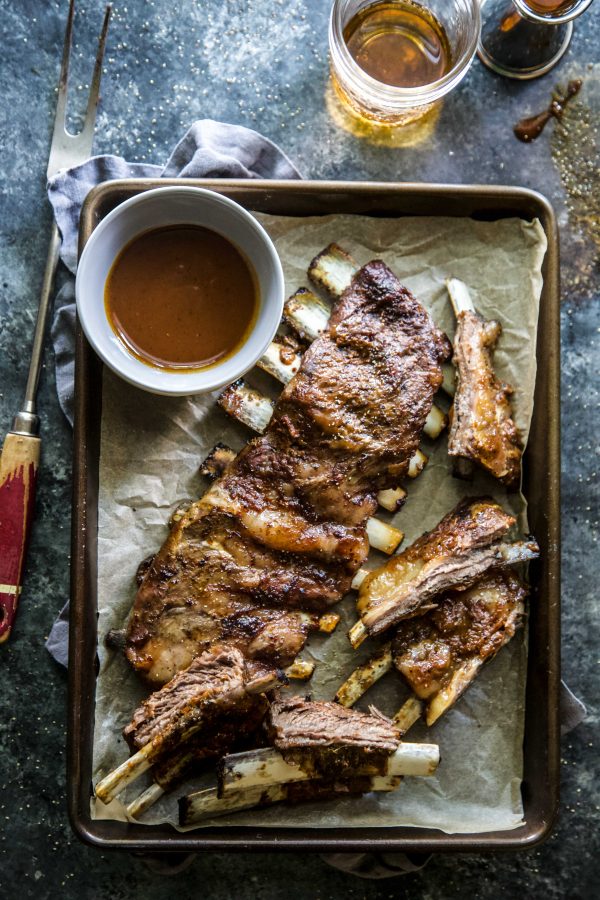 BUT! The best part? Okay besides winning is all the food – otherwise known as tailgating! Please tell me I am not the only one that gets excited about copious amounts of cheesy, fall-off-the bone, finger-licking good food? Well, today I am sharing an easy, drool-worthy recipe that is the perfect addition to any fall football spread.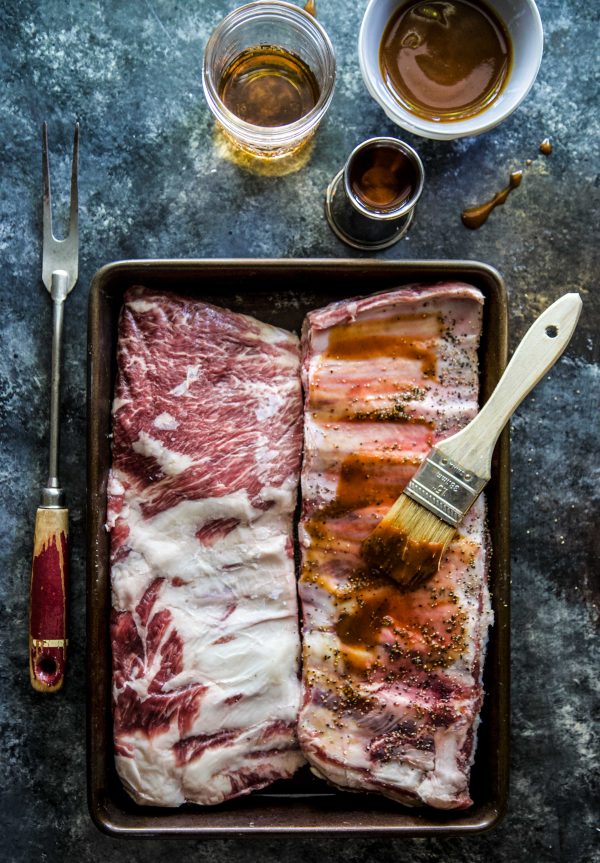 Have you ever tried lamb ribs? All I can say is that they are life changing. So juicy and full flavor that they have become the star of my tailgating gatherings. Now, you might be thinking, how the heck do I grill lamb ribs? I'm glad you asked!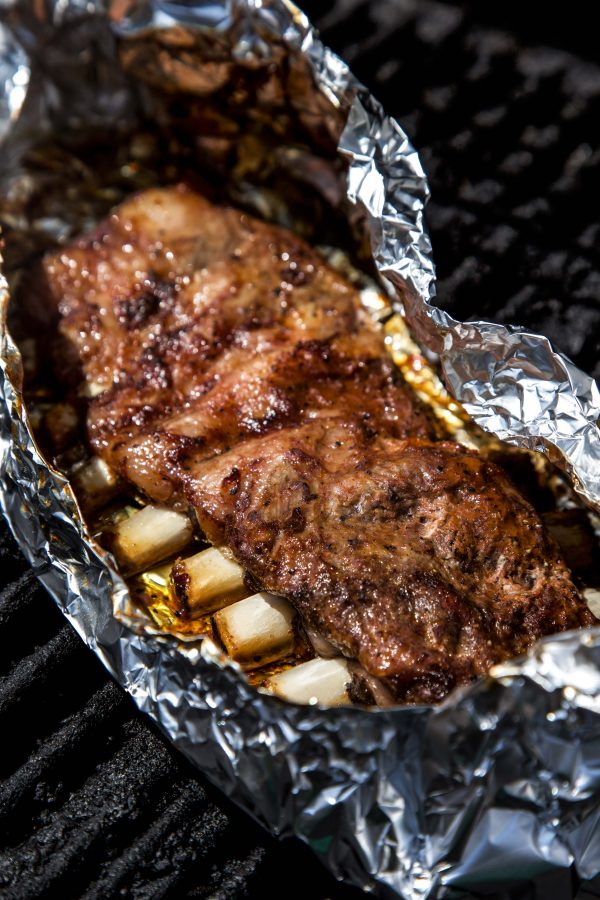 Ribs are super easy to cook on the grill. For this BBQ Bourbon Grilled American Lamb Rib recipe, I simply took my favorite barbecue sauce, mixed a little bourbon into the sauce to kick things up a notch, rubbed it all over the ribs and covered the ribs with foil. Next, you place the ribs on the grill over medium heat for about 2 hours. Remember low and slow are your friends here.
After the lamb ribs are done cooking they will literally fall-off-the bone. I highly suggest tripling the recipe because these juicy fellows will go fast!
Also, just a little PSA. The American Lamb Board's Sunday Funday campaign is now live.  Be sure to check it out here [ https://www.americanlamb.com/sunday-funday/  ] to enter for your chance to win a cozy lamb-inspired prize pack complete with lamb and all the fall-entertaining kitchen accessories! Good luck!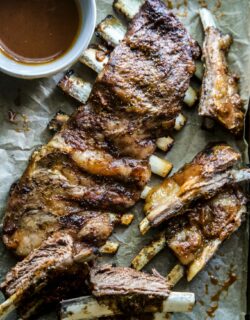 BBQ Bourbon Grilled American Lamb Ribs
Ingredients:
2 – 1 pound racks American lamb ribs
2 cups favorite barbecue sauce
2 tbsp bourbon
salt and pepper to taste
Directions:
Preheat a grill to medium heat. In a bowl combine barbecue sauce, bourbon, salt and pepper. Next, take the American lamb ribs and place each rack on a sheet of foil.
Using about a cup of the bourbon barbecue sauce cover each rack. Close the foil and place the American lamb ribs on the grill for about 2 hours or until desired temperature has been reached. Remove the lamb ribs from the grill and serve on large platters!
You may need to ask your butcher or grocery store to order lamb ribs for you.
All images and text ©