Roasted Cauliflower Carbonara with Udon Noodles
Roasted Cauliflower Carbonara with Udon Noodles is a delicious dish made with roasted cauliflower, carbonara sauce and udon noodles. Perfect for dinner any night of the week!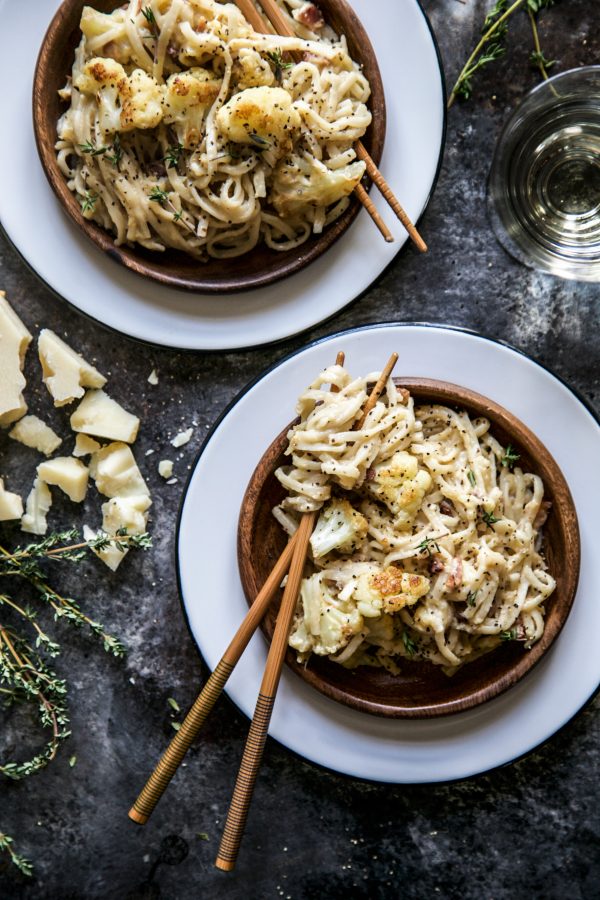 Netflix strikes again.

OMG. We watched Bird Box last Saturday night and I must say it was intense. But I don't even think intense is the right word. The movie grabs you by the jugular, holds on and doesn't let go until the very end.

I will say Sandra Bullock is on point in the movie. And I'm still questioning John Malkovich's random appearance but if you like suspense mixed with a little horror/sci-fi this movie is for you.

Besides giving me crazy dreams this movie also had me wanting to prepare for the end of the world. I feel like we need to have a stock pile of survival goods on hand in case something does go wrong. Does La Croix count as an essential Item?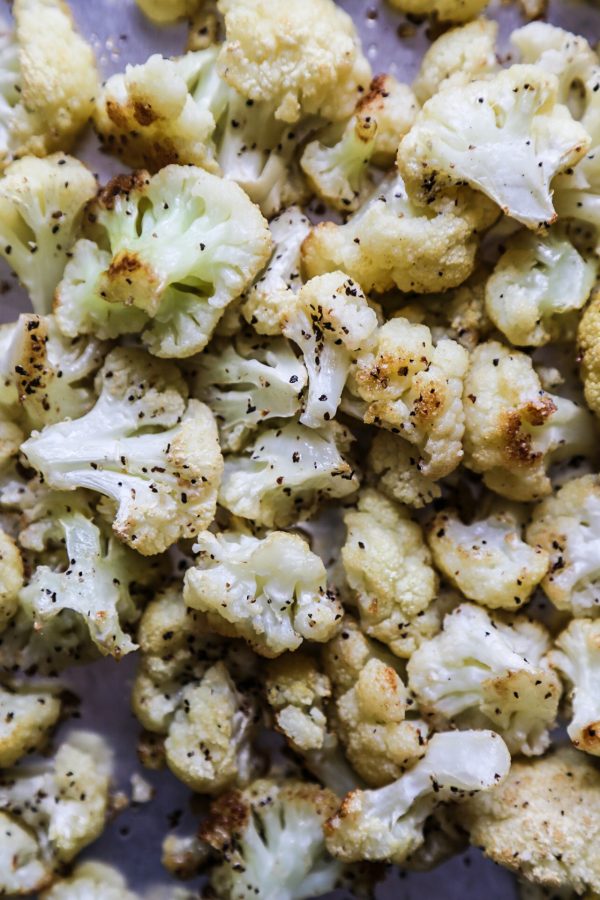 If you do end up watching this movie I highly recommend having something to nibble on to keep you slightly distracted. This Roasted Cauliflower Carbonara with Udon Noodles will do the trick. Roasted cauliflower tossed with a killer carbonara sauce and then poured over udon noodles. OMG.

You can certainly use whatever noodles you have on hand, but I am having a moment with udon noodles. Udon noodle is a thick wheat noodle used commonly in Japan. They are easy to find at your local grocery store just look for the international aisle and more than likely they are nestled next to the pad Thai noodles.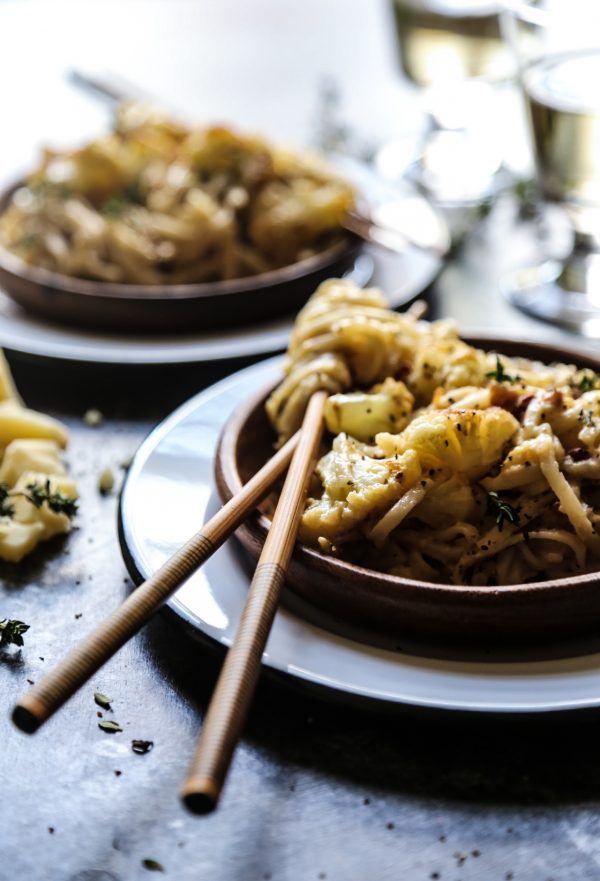 So are you are ready to Netflix and chill? If yes, you might need a bucket of this Roasted Cauliflower Carbonara with Udon Noodles in front of your face.

Don't say I didn't warn you.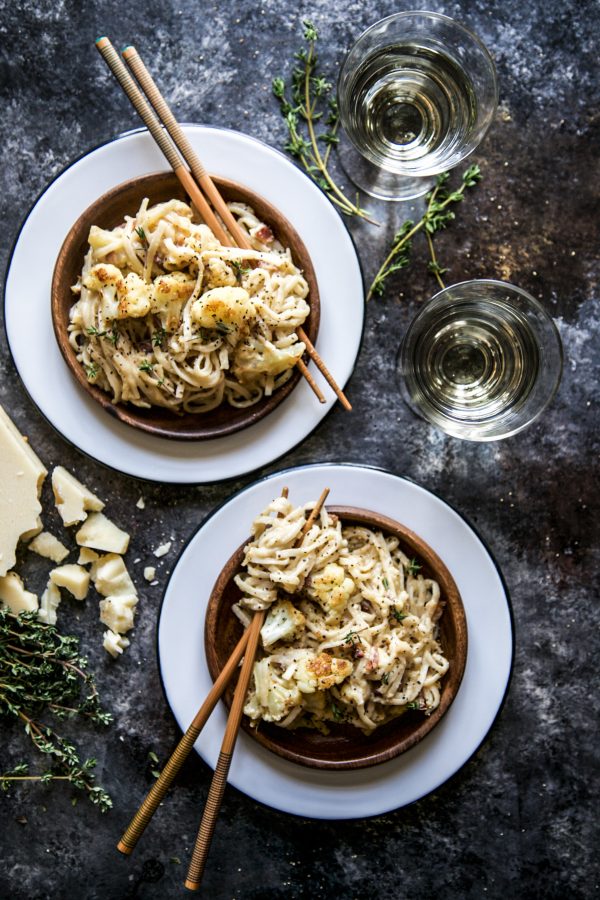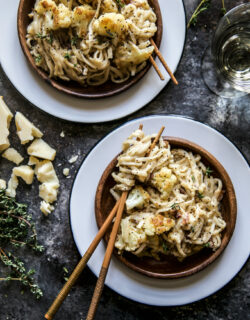 Roasted Cauliflower Carbonara with Udon Noodles
Ingredients:
2 cups cauliflower florets
2 tbsp olive oil
2 tsp fresh thyme 
8 ounces dried udon noodles
2 tbsp unsalted butter
1/3 cup yellow onion, diced
2 garlic cloves, minced
2 large eggs
1/2 cup grated Parmesan
fresh parsley, for garnish
salt and pepper to taste
Directions:
Preheat an oven to 425 degrees. Spray a baking sheet with non-stick cooking spray. 
Place the cauliflower on the baking sheet. Drizzle the cauliflower with olive oil. Toss the cauliflower with olive oil, thyme, salt and pepper. Cook the cauliflower for about 20 to 25 minutes or until brown; set aside. 
In a large pot filled with boiling water cook the udon noodles according to package directions. Reserve 1/2 cup water and drain well. 
In a small bowl whisk together two large eggs and Parmesan. 
In a large skillet preheated to medium-high heat melt butter. Add the onion and garlic and cook until softened about five minutes. 
Next, stir in the cauliflower, udon noodles and egg mixture. Add the reserved udon noodle water a little at time until desired consistency. Season with salt and pepper. 
Divide among plates and garnish with fresh parsley. 
All images and text ©