Open-Faced Ham & Pesto Melt with Fried Egg
**This post is sponsored by Smithfield. As always all opinions expressed are 100% my own.***
Spoiler alert: I'm a busy body.
The thought of waiting for anything makes me cranky especially car washes. I should not have to wait 24 minutes to have someone vacuum the inside and take a wet wipe to the outside. It doesn't make sense. It would make sense if I drove a school bus.
I'm also baffled at waiting for prescriptions. What is the pharmacist doing back there? I think it takes four seconds to pop some medicine into a bottle, no?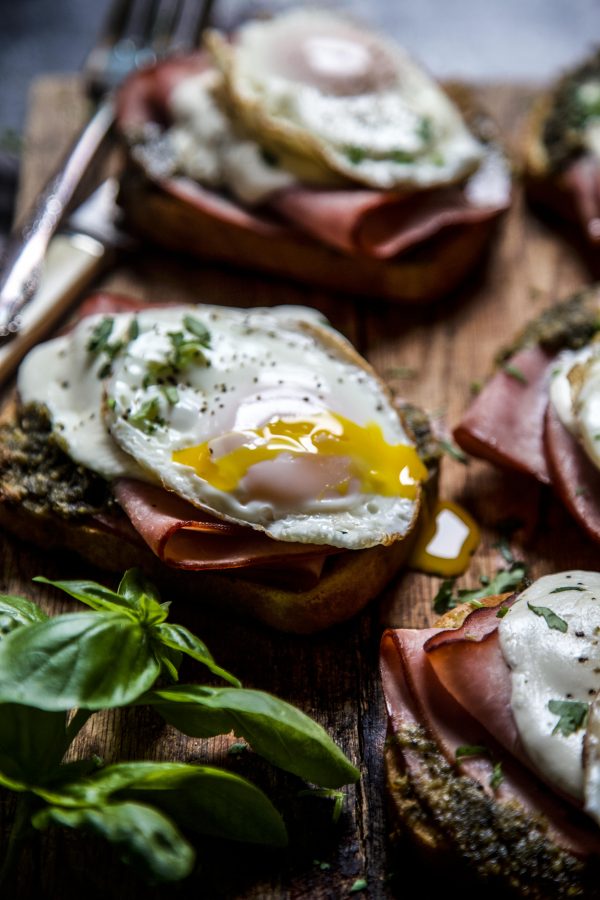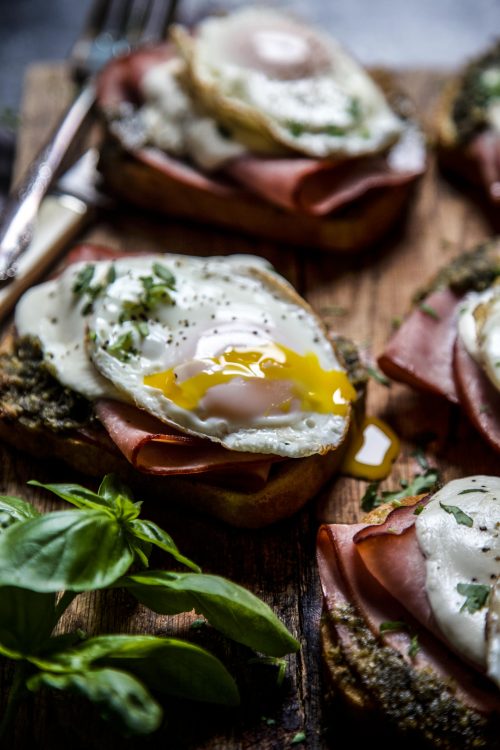 Even though waiting isn't my strong suit as someone that is constantly moving the one thing I can count on that is quick, fresh and flavorful is Prime Fresh Delicatessen. Have you heard of it? If you haven't heard of this fabulous convenient, fresh premium deli meat let me fill you in.
This grab' n go fresh deli meat is genius. With the re-sealable zip lock bags it keeps the deli meat super fresh. Plus, they come in half-pound bags so you can grab an assortment of deli meats like oven roasted turkey, roast beef, chicken breast and ham!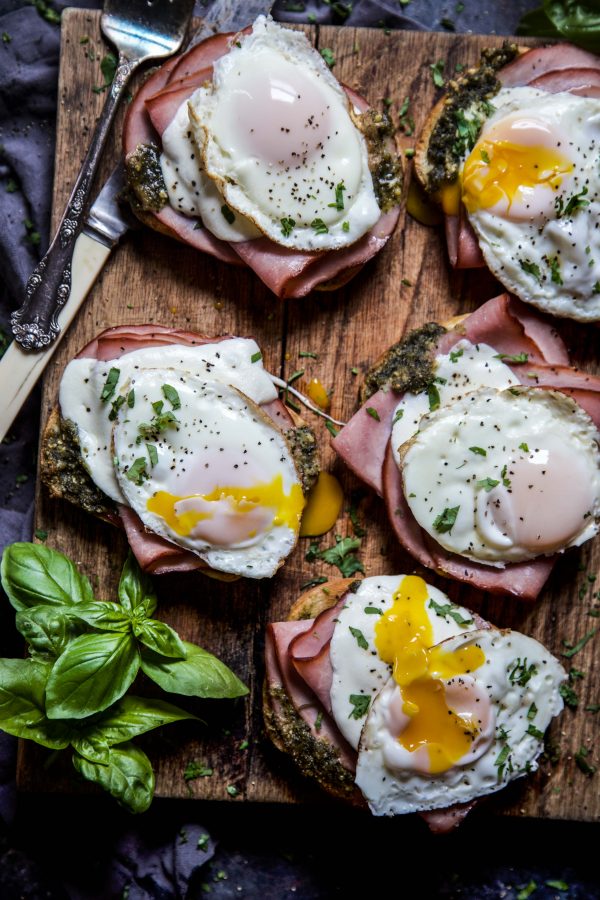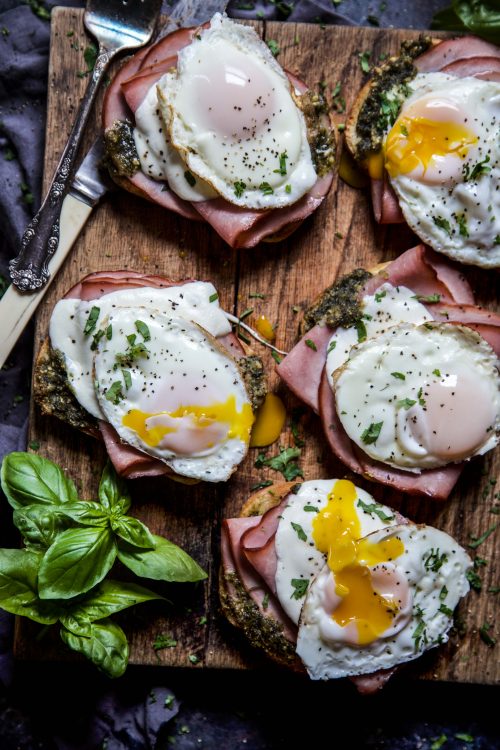 And speaking of ham, that's the inspiration behind today's recipe: Open-Faced Ham & Pesto Melt with Fried Egg. You could eat this sandwich for breakfast, lunch or dinner. A few weeks ago I finally made big batches of homemade pesto from the garden and it's amazing. Just a few simple ingredients and you can have yourself a stellar sandwich.
Now, who wants to wash my car? *crickets*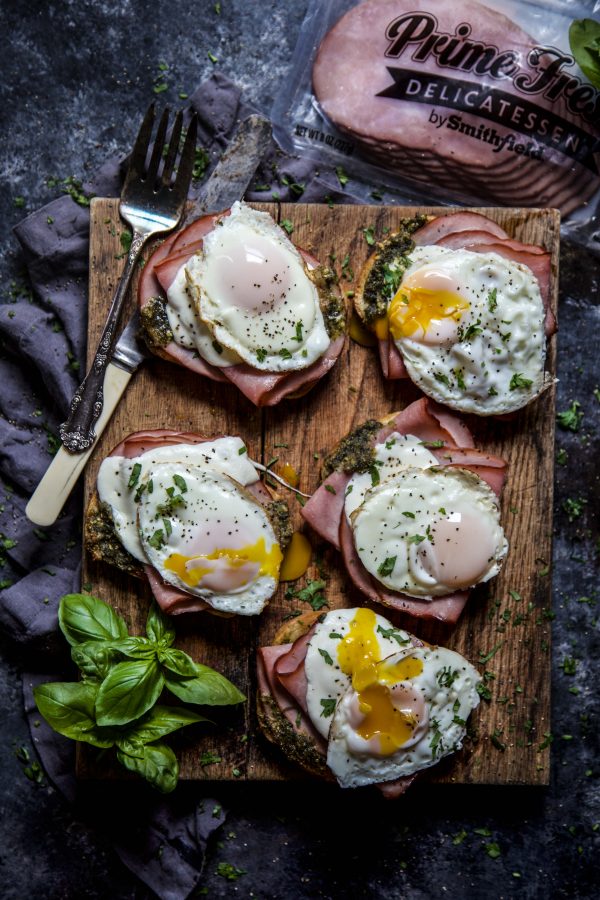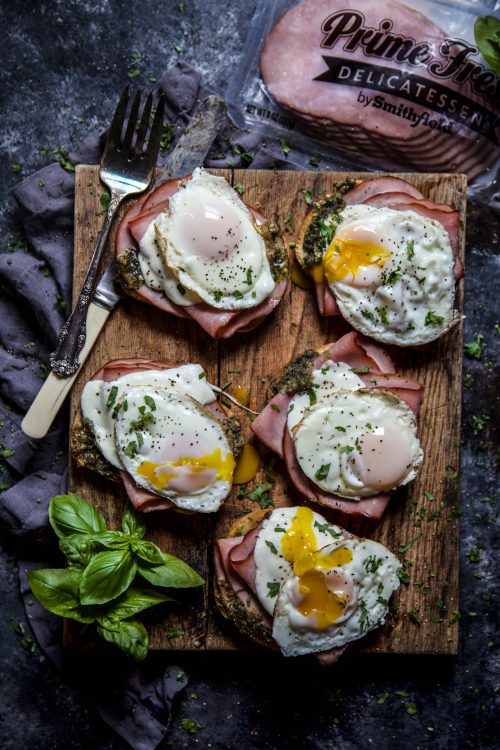 Open-Faced Ham & Pesto Melt with Fried Egg
Ingredients:
5 slices sourdough bread, toasted
5 tbsp basil pesto, divided
10 slices Smithfield Prime Fresh Deli Ham, divided
5 slices fresh mozzarella
5 fried eggs
Fresh basil, for garnish
Directions:
Preheat your oven to 400 degrees. Spray a baking sheet with non-stick cooking spray. Place the sourdough bread slices on the baking sheet. Top each bread slice with 1 tbsp of basil pesto. Next, place two slices of the ham on each bread slices followed by 1 slice of mozzarella. Once assembled place the baking sheet into the oven and let the mozzarella melt about five minutes.
While the cheese melts crack 5 eggs into a large skillet over medium-high heat. Fry the eggs for about two to three minutes. Remove the skillet from the heat.
Remove the baking sheet from the oven and place the toasts on a serving plate. Top each toast with a fried egg. Garnish with fresh basil.
All images and text ©