Ultimate Lamb Chili
*This post is in partnership with the American Lamb Board. As always, all opinions expressed are 100% my own.* 
Fall activities.
What's your jam?
Apple picking? Pumpkin perusing? Leaf peeping? Tailgating? Watching football with friends? Is it me, or does fall have a zillion options? I don't think there is a wrong way to enjoy fall. The only problem is that sometimes it's way too short! Ya, feel me?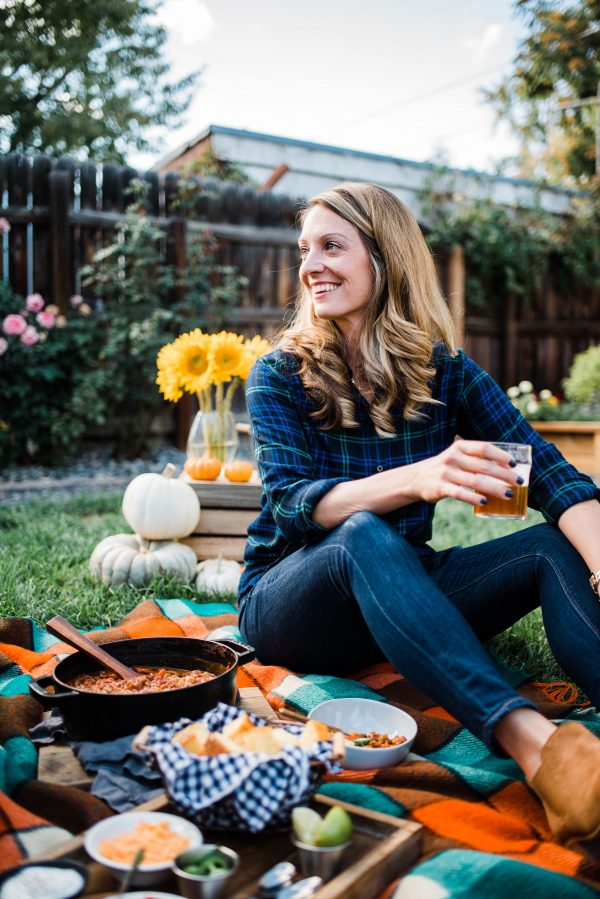 With that, I am taking all the fall activities and combining them into one experience. Best enjoyed on Sunday Funday situation that is. What I'm talking about is setting up a picnic. Spoiler alert: said picnic doesn't have to be far away. In fact, I decided to make a festive spread right in my backyard.
First order of business for your fall themed picnic is a plaid blanket. I found this beauty at a local vintage store and fell in love with all the colors. Second, you need refreshments which means crisp, autumn themed ales. Third, fall decor because one can never have too many pumpkins. Fourth, a football to keep you entertained! And last, but not least food.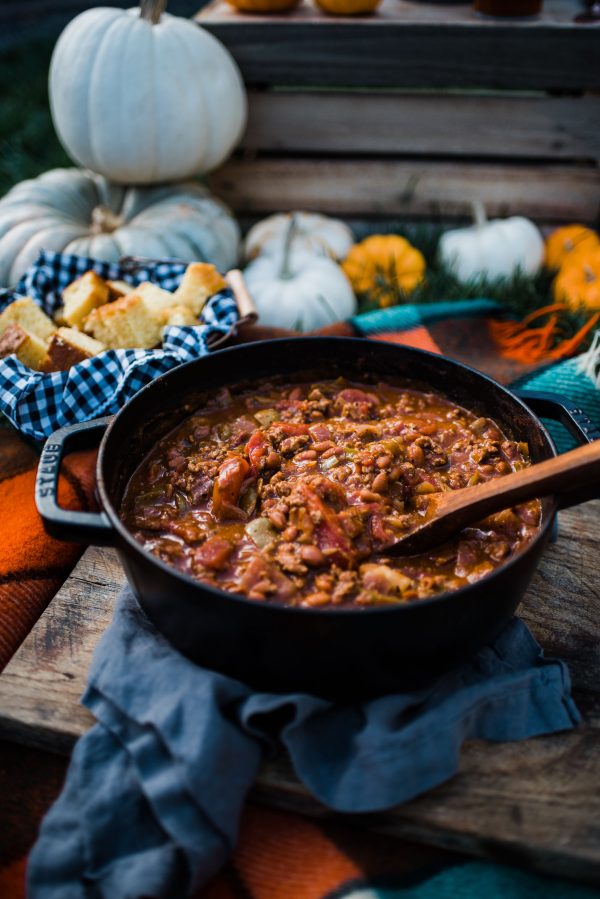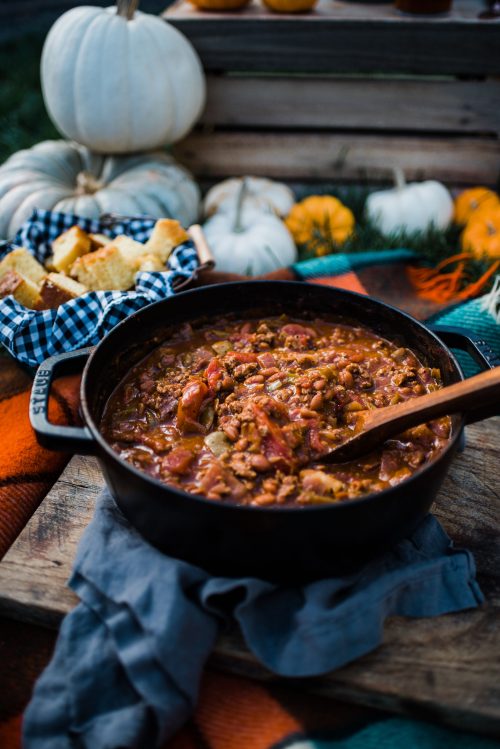 Now, when it comes to selecting food for your fall picnic keep it simple. I decided to make a big batch of Ultimate Lamb Chili. The base of chili is award winning (like office chili cook-off award winning), but with the addition of the American ground lamb gives this chili an extra edge of delicious goodness.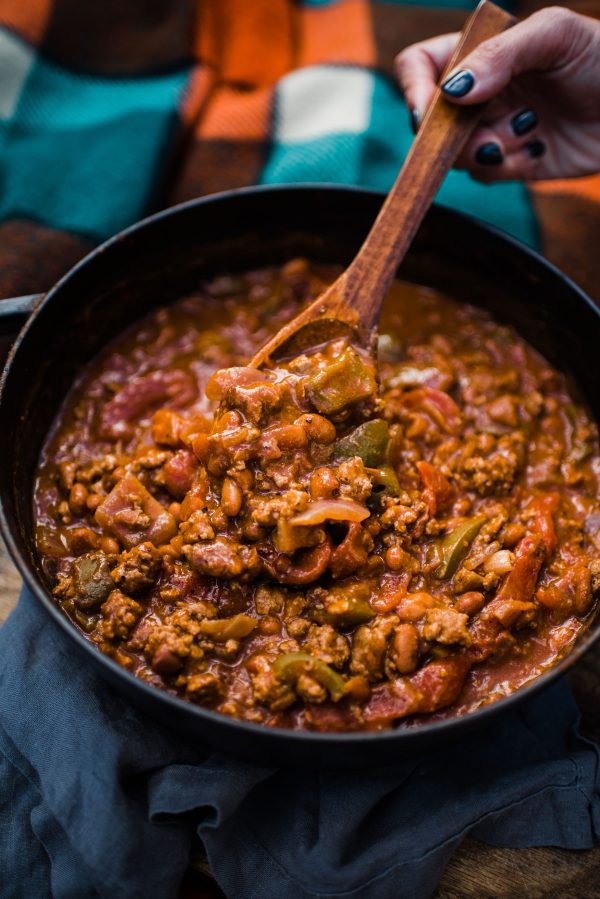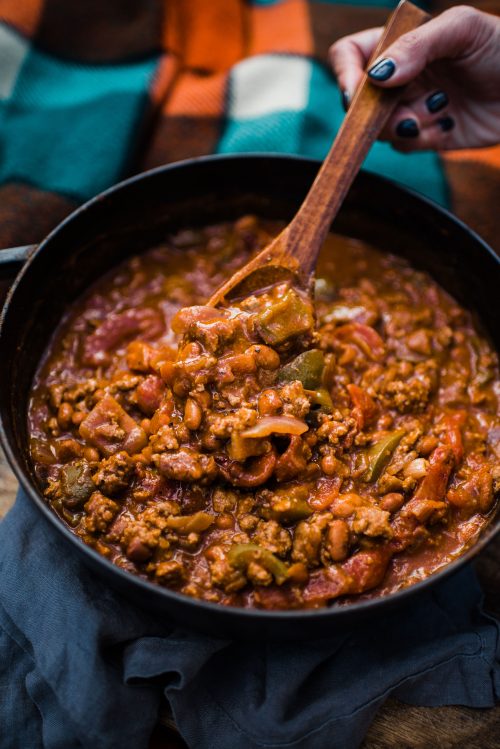 Plus, the great thing about chili (besides transporting a single pot) is the toppings! You can add whatever you would like, but I highly recommend jalapenos, sour cream, pico de gallo, cheddar cheese and avocado! Simply serve up a few bowls and cheers to all that fall has to offer.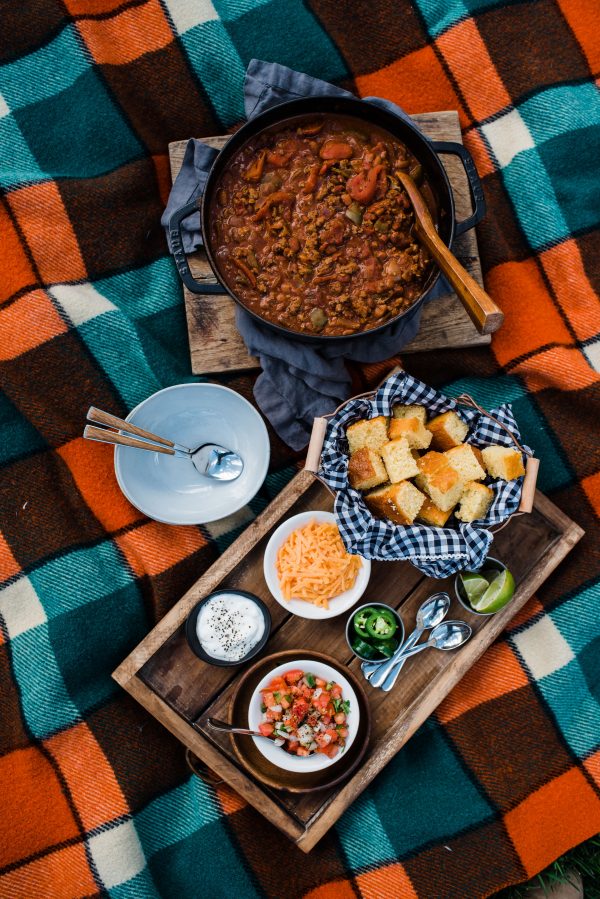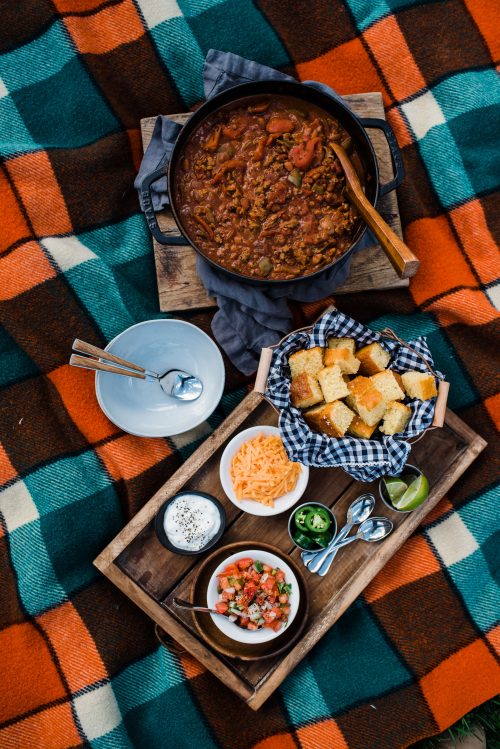 Also, just a little PSA. The American Lamb Board's Sunday Funday campaign is now live through November 15th.  Be sure to check it out here [ http://www.americanlamb.com/sundayfunday/ ] to enter your chance to win American lamb plus a $500 gift card or other great prizes! Good luck!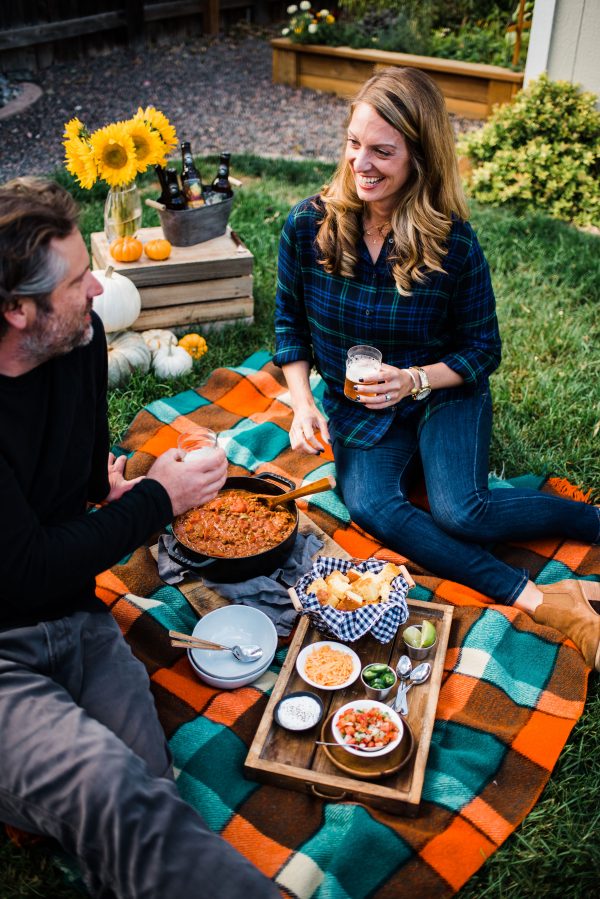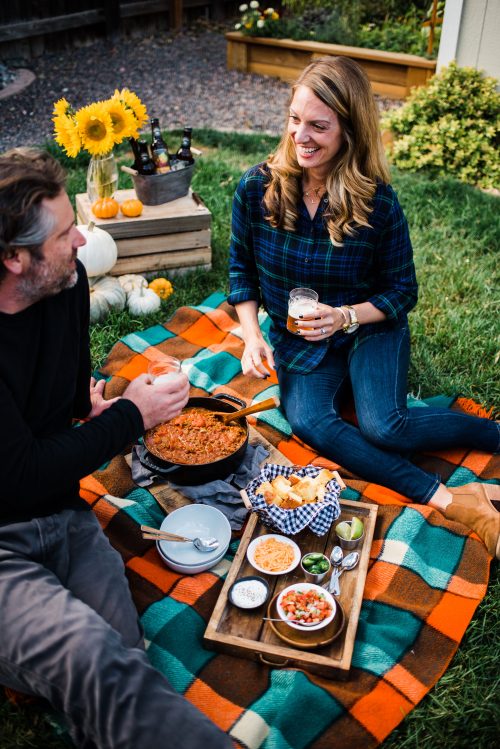 Ultimate Lamb Chili
Ingredients:
1 tbsp olive oil
4 garlic cloves, chopped
3 medium green bell peppers, chopped
2 medium onions, chopped
2 lbs American ground lamb
2 medium spiced cans chili beans, drained
1 mild spiced can chili beans, drained
2 stewed tomato cans
2 tablespoons salt
2 tablespoons ground pepper
2 tablespoons chili powder
1 tablespoon celery seed
1 tablespoon paprika
1 tablespoon cumin
sour cream, for garnish
cheddar cheese, for garnish
jalapenos, for garnish
cornbread, for garnish
Directions:
Preheat a large pot to medium heat and the olive oil. Next, add the garlic with onions and green peppers. Sauté the vegetables for about five minutes.
Once vegetables have softened, add ground the lamb. Cook the lamb until it's no longer pink. Add all spices, tomatoes and beans, bring to simmer.
Once bubbling turn heat back to low, and let it sit for about 15 minutes. Serve with your favorite toppings and enjoy!
All images and text ©