bloody mary chipotle burger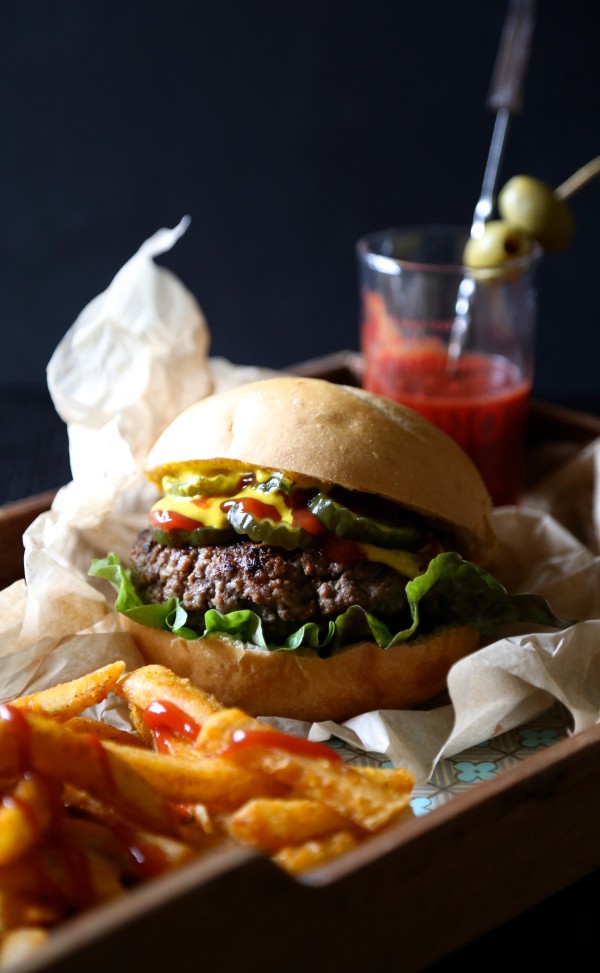 Tomorrow, we feast.
And sip.
And feast some more.
Tomorrow, there will be an abundance of tortilla chips, fire roasted salsas, chunky guacamole, crunchy tacos, stuffed burritos, and let's not forget about the most important, cerveza! I'm talking about a little holiday called Cinco de Mayo. I realize there is A LOT more depth to said holiday, but today, we are sticking to just the flavors!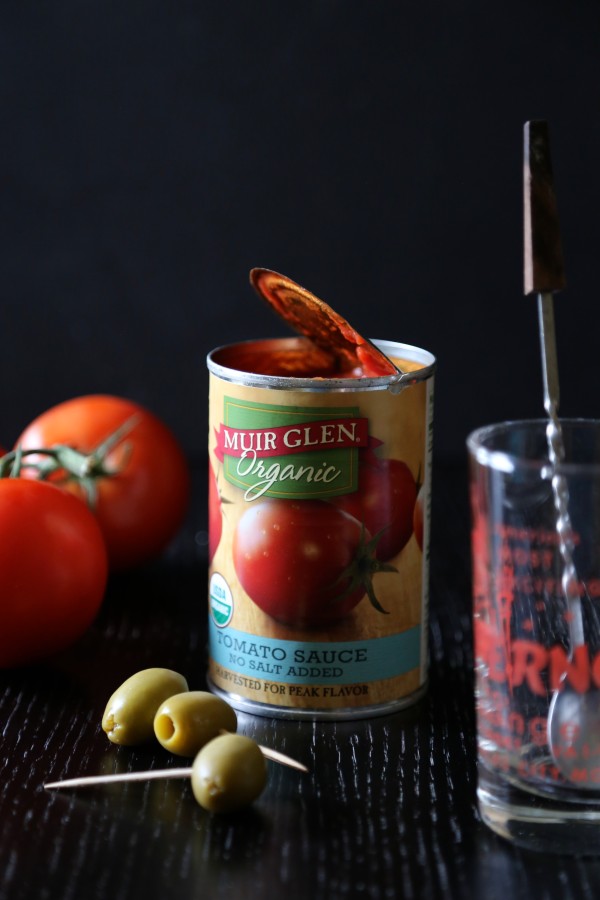 As someone that enjoys the ceremony of sipping a Blood Mary on the weekend, I figured there must be another way to enjoy the flavors of this famous cocktail. Well, with a little help from my Muir Glen friends, I've put together a slamming, spicy burger fit for Cinco de Mayo or the weekend!
This Bloody Mary Chipotle Burger contains the usual cocktail ingredient suspects – horseradish, Worcestershire, garlic powder, celery salt, pepper, and Tabasco. But what makes this burger too legit to quit is the addition of my favorite tomato sauce from Muir Glen and spicy kick from chipotles. It's like a tomato-y Ole in your mouth!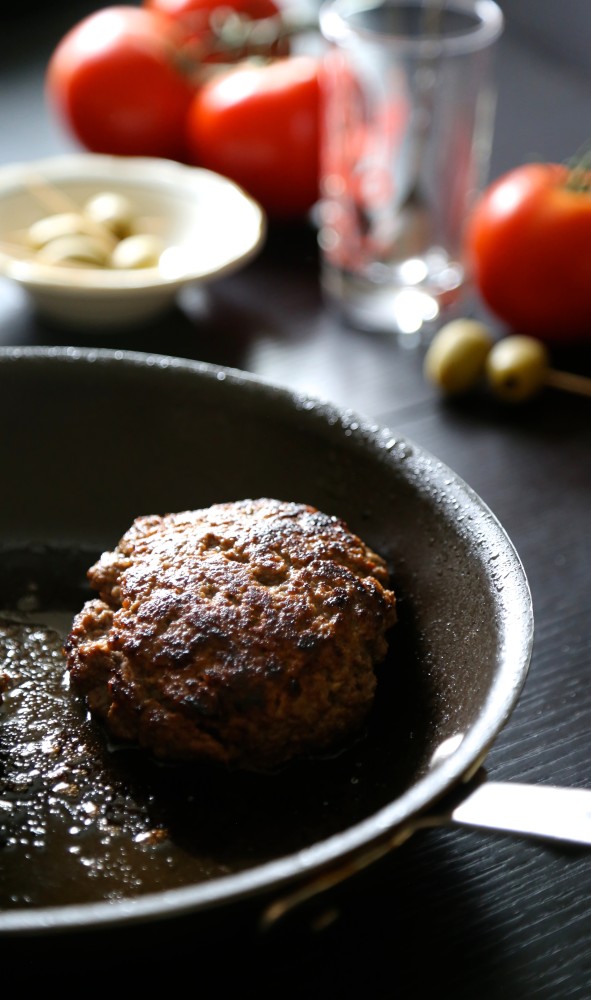 Whether your weekend is starting tomorrow or just celebrating a food filled fun holiday, this Blood Mary Chipotle Burger needs to be actioned. Don't you want to have your booze and eat it too? Thought so.
***This post was sponsored by Muir Glen, As always, all opinions expressed are 100% my own!***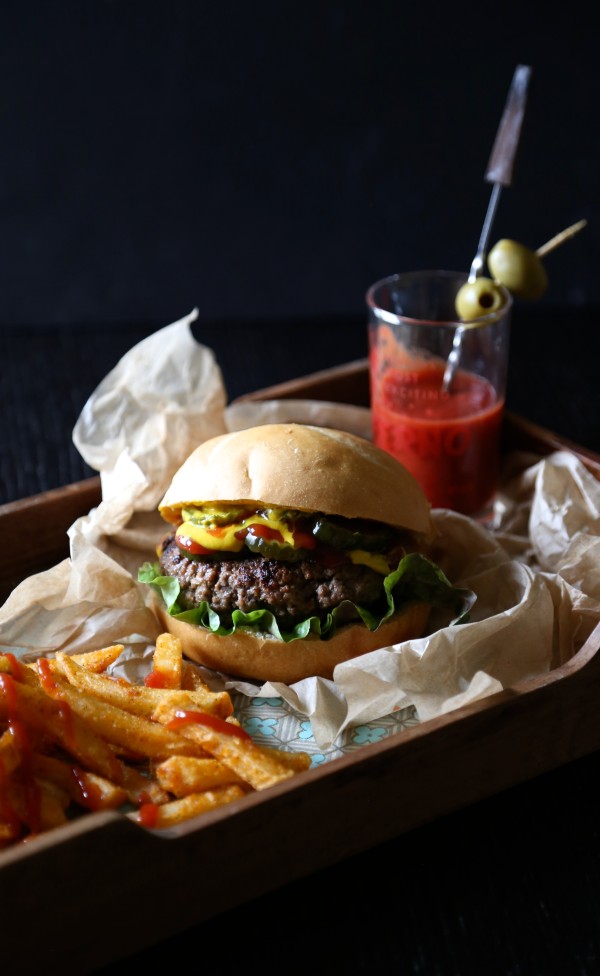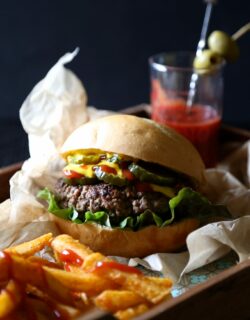 Bloody Mary Chipotle Burger
Ingredients:
1.5 lbs lean ground beef
1/4 cup Muir Glen Tomato Sauce
1 teaspoon prepared horseradish
1 tablespoon Worcestershire sauce
1 tablespoon Chipotle Adbo sauce
1 teaspoon garlic powder
1/2 teaspoon celery salt
Dash of Tabasco
salt and pepper to taste
2 tablespoons unsalted butter
4 brioche buns
Yellow mustard, garnish
Sliced pickles, garnish
Ketchup, garnish
Lettuce, garnish
Red onion slices, garnish
Directions:
In a large bowl, combine the first ten ingredients. Take the ground beef and form four regular size hamburger patties. Preheat a skillet to medium high heat. Melt the butter. Add the patties to the skillet and cook for about five minutes on the first side. Flip, and cook another two to three minutes depending on how well you want the burger cooked. Remove patties from skillet and set aside to cool before serving with garnishes!
All images and text ©