easy ricotta cake with fresh berries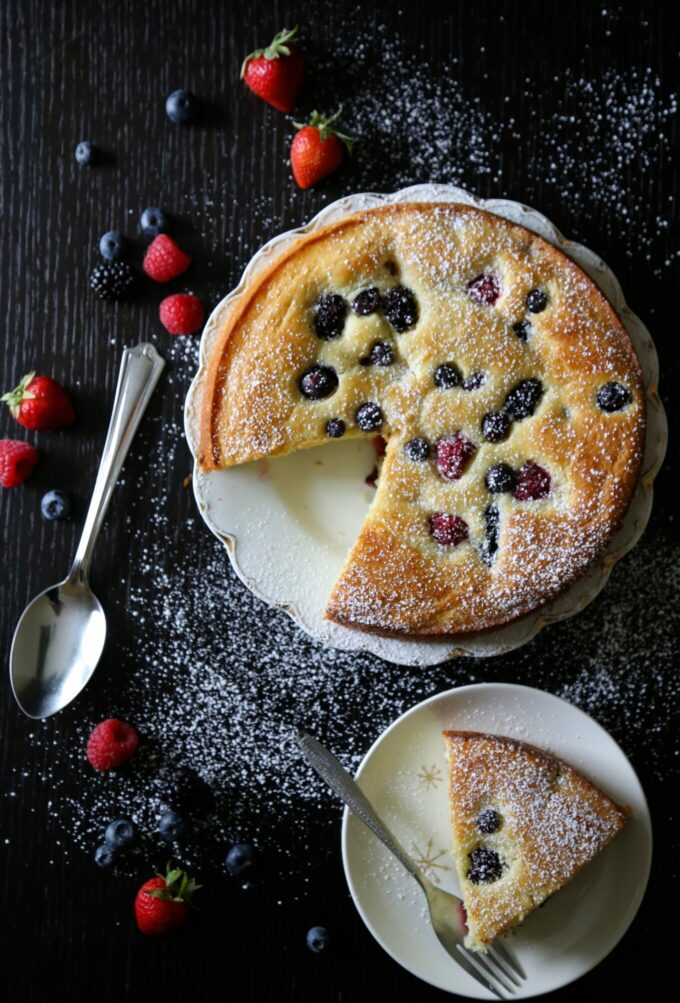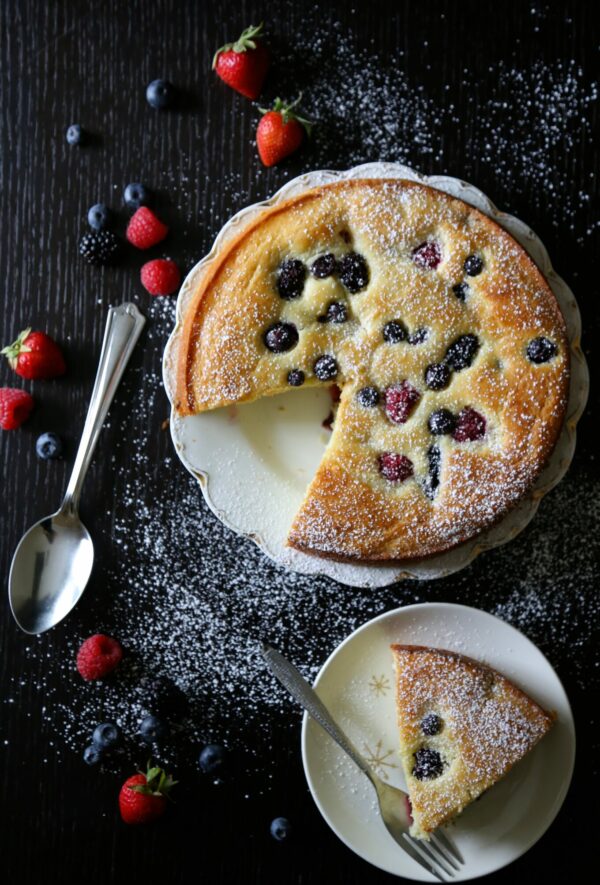 'Tis the season for berries, my friends.
Get.EXCITED!!
So, which berry is your favorite?
I am partial to the blueberry because he reminds me of my favorite childhood book by Robert McCloskey, Blueberries for Sal. I was always jealous because Sal lived by the ocean and got to pick fresh blueberries with her mother and some random black bear cub. We didn't have blueberries in KS, instead, we went noodlin' down the river with the Flanders. Class-y.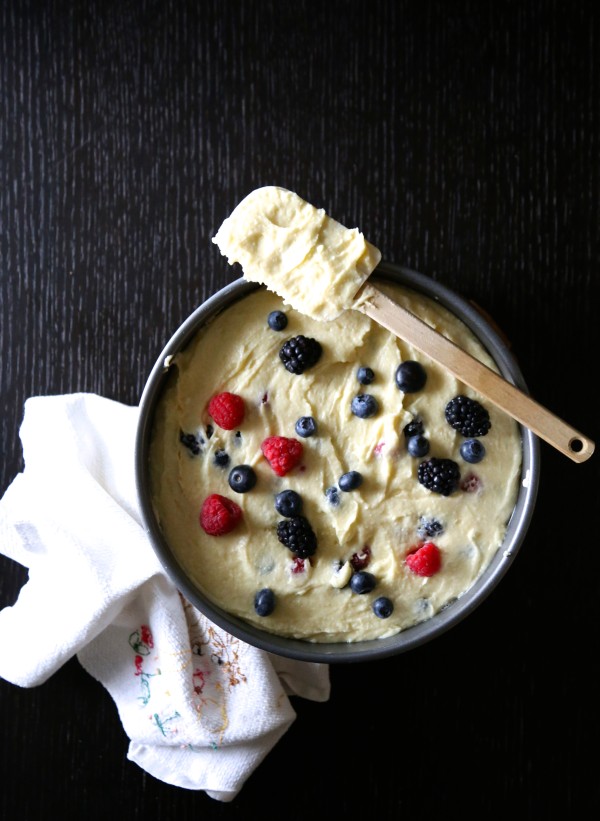 Not only are berries in season, but it's also cake season! Wait. That's not right. It's always cake season isn't it? I knew it! Sometimes my non-baker self doesn't quite get that one can bake any 'ol time. Geez. Anyways, there are a zillion ways you can berry-up your next meal, but I think you should totally make this light and fluffy cake.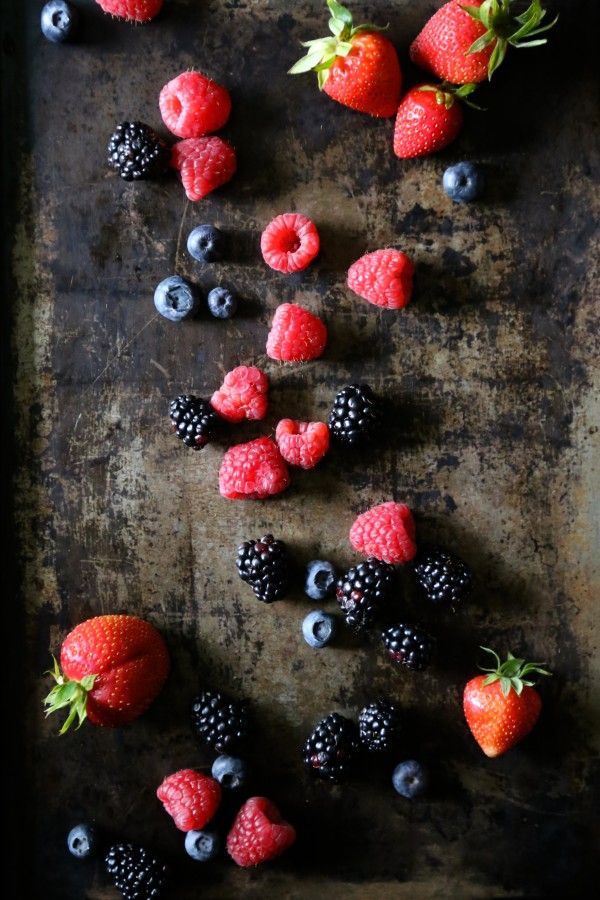 I don't know why, but I always think of ricotta as just this savory filling for stuffed pasta shells or lasagna. My mind never goes, "Yeppers, I know what these here cookies need, a big scoop of ricotta." But this cake has forever changed my ricotta-applying days. I'm going to ricotta the s%$t out of desserts from here on out.
So, if you are like me and are questioning ricotta, make this Ricotta Cake with Fresh Berries. It's so whimsical that you can eat it for breakfast(!!) or dessert. Preferably for breakfast with extra blueberries for my girl, Sal.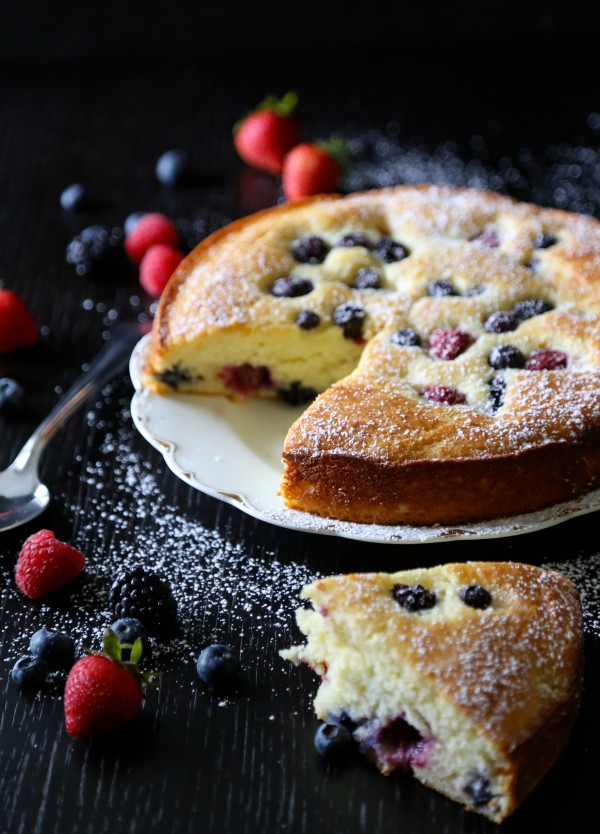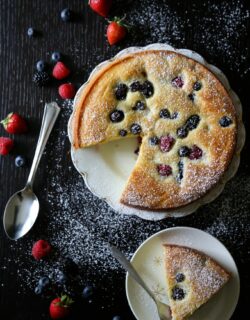 Easy Ricotta Cake with Fresh Berries
Ingredients:
1 1/2 cups all-purpose flour
1 cup granulated sugar
2 teaspoons baking powder
3/4 teaspoon kosher salt
3 large eggs
1 1/2 cups whole milk ricotta
1/2 teaspoon vanilla extract
1 stick unsalted butter, melted and cooled
2 tablespoons raspberries
2 tablespoons blueberries
2 tablespoons blackberries
Confectioners sugar, garnish
Directions:
Preheat an oven to 350 degrees.
Spray a 9-inch cake pan with non-stick cooking spray. In a large bowl, combine the first four ingredients. In another large bowl combine eggs, ricotta, vanilla extract, and butter. Slowly combine the dry ingredients with the wet ingredients. Once combined, gently fold in the fresh berries, careful not break them. Pour batter into cake pan and bake for about 45 to 50 minutes or until golden brown. Remove from oven to cool before slicing and dusting with confectioners sugar.
All images and text ©