Bolognese Sloppy Joes
Bolognese Sloppy Joes is an updated version of the classic dish sloppy joes. Made with turkey sausage, peppers and wine. This is one dish you don't want to miss!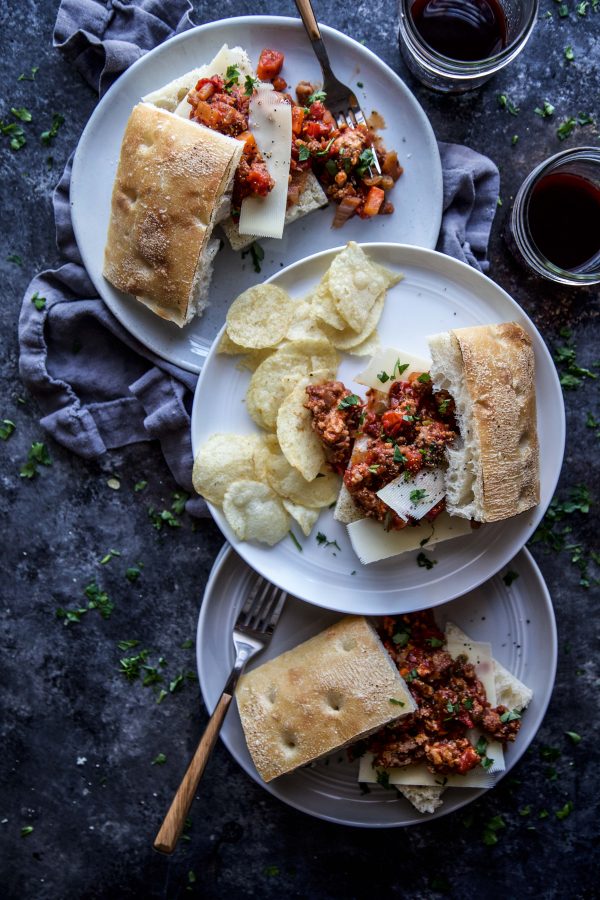 Things you Google.
What is Area 51? Will they make another Game of Thrones ending? How old is Madonna?
Seems simple enough.
Until you ask Google, "What chip caused anal leakage?" I don't know how, but Mr. B and I randomly started up a chat about the famous bag of chips that caused anal leakage. We should really have a podcast because we talk about the most random sh$t ever.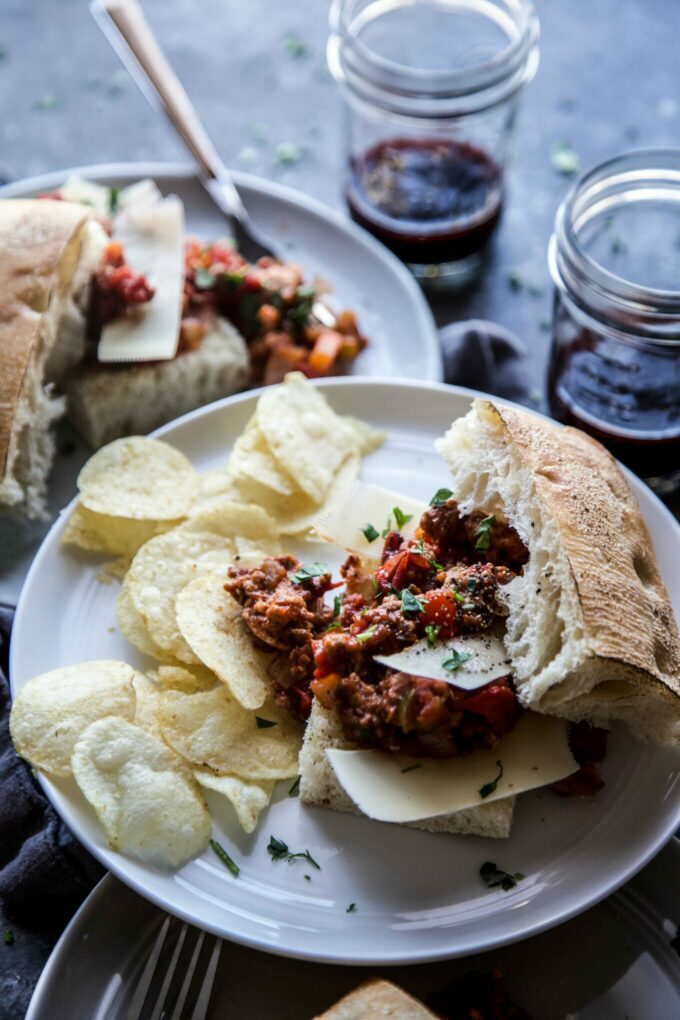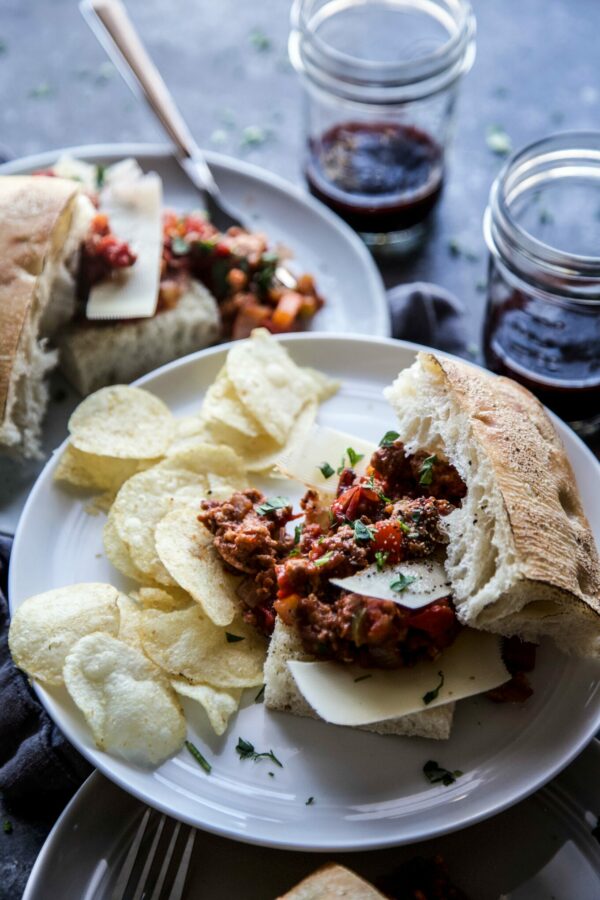 Anyway, we could not remember what company produced these specific chips nor the ingredient that caused such a foul bowel movement. Well, thank God for Google. We typed in a-n-a-l l-e-a-k……was all it took. There it was in all it's glory: WOW potato chips. Ring a bell?
Oh, and in case you are on pins and needles. The lovely ingredient that they added to the potato chips to make them fat-free was Olestra. Gotta love 1998.
Truth: I definitely purchased a bag because I would have been a freshman in high school and was always trying to look thin. I don't remember having anal leakage, but I do remember my mom saying even though they say fat-free doesn't mean it's good for you.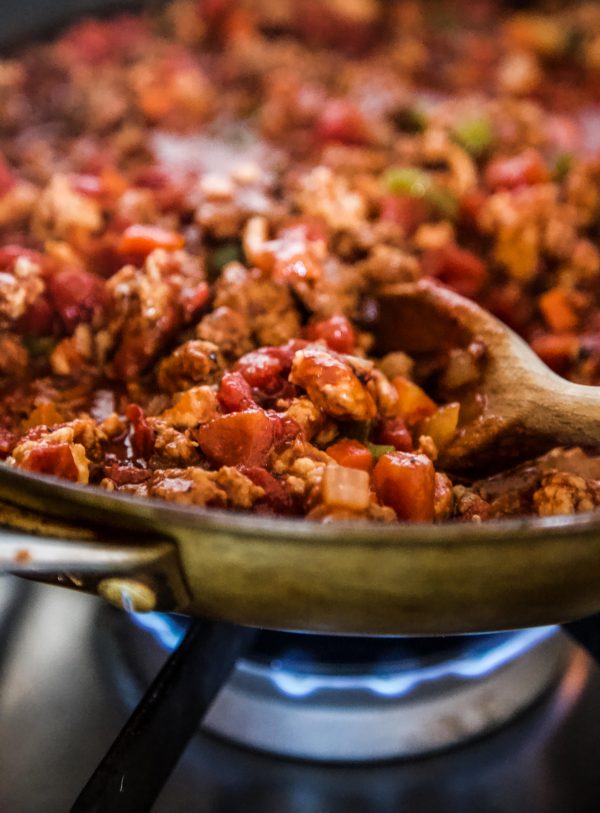 My mama is smart lady. She also fed me sloppy joes when I was a babe and I devoured them. I seriously can't wait until I can feed Charlie real food! BUT! Before we dive down that rabbit hole I want to chat with y'all about these Bolognese Sloppy Joes.
This is like the adult version of regular sloppy joes. In the mix you've got turkey sausage, peppers, garlic, and wine. It's to die for. Served on some fancy focaccia slices with shaved Parmesan. SO GOOD. Just don't forget to have some potato chips to go alongside. Ya know, to keep us young like Madonna.
By the way, how old is she??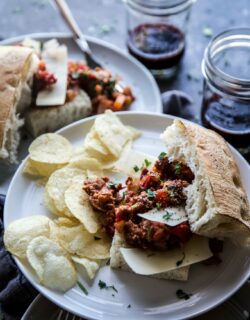 Bolognese Sloppy Joes
Ingredients:
1 tbsp olive oil
1 lb turkey sausage
1 cup chopped yellow onion
1/2 cup chopped green pepper
1/2 cup chopped carrot
2 garlic cloves, minced
 1/4 cup dry red wine
1 28-ounce can crushed tomatoes
1 1/2 tbsp brown sugar
2 tsp Worcestershire sauce
1 tsp kosher salt
1/2 tsp crushed red pepper
4 focaccia sandwich pieces
Fresh Parmesan, for garnish
Directions:
Preheat a large skillet to medium-high heat. Add the olive oil and then the sausage. Cook the sausage breaking it up with a wooden spoon, about five minutes.
Next, add the onion, bell pepper, carrot, and garlic to the skillet. Continue to cook until the vegetables have softened about seven to eight minutes.
Next, add the wine and continue to cook until the liquid has evaporated. Stir in the crushed tomatoes, brown sugar, Worcestershire sauce, kosher salt, and crushed red pepper. Stir to combine.
Bring the mixture to a boil; reduce heat to a medium-low and simmer for about 15 minutes.
Once cooked spoon the mixture over a slice of the focaccia and garnish with Parmesan cheese. Repeat process until all sandwiches have been made!
All images and text ©
In conclusion, our Bolognese Sloppy Joes are a delightful reinvention of a beloved comfort food classic. With their rich, hearty flavors, they offer a satisfying and delicious dining experience that's bound to become a family favorite.