bourbon cherry peach milkshake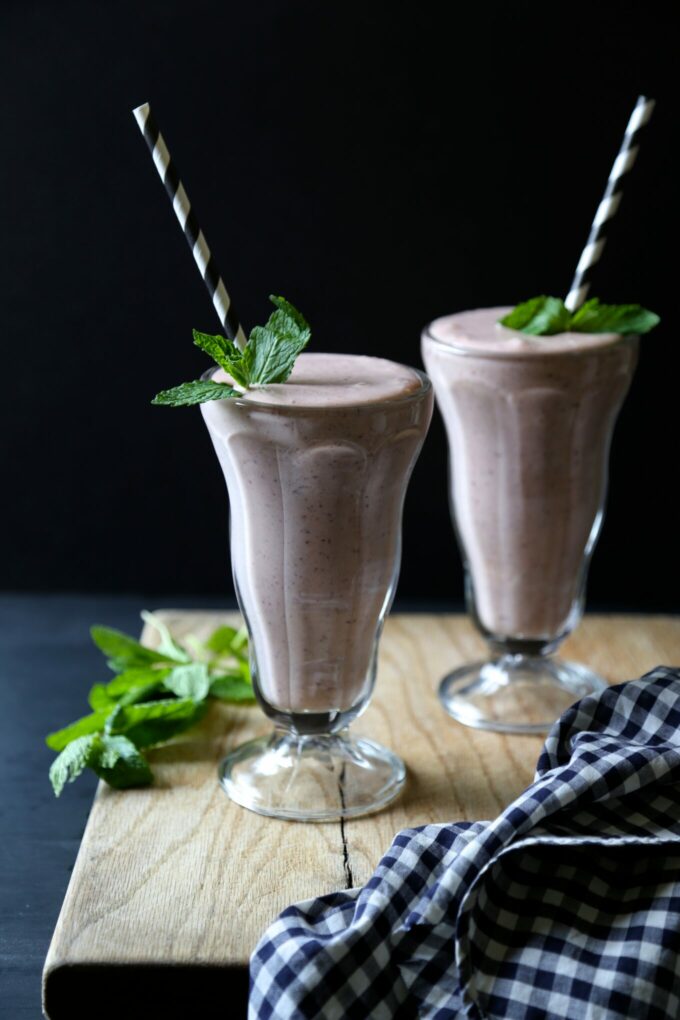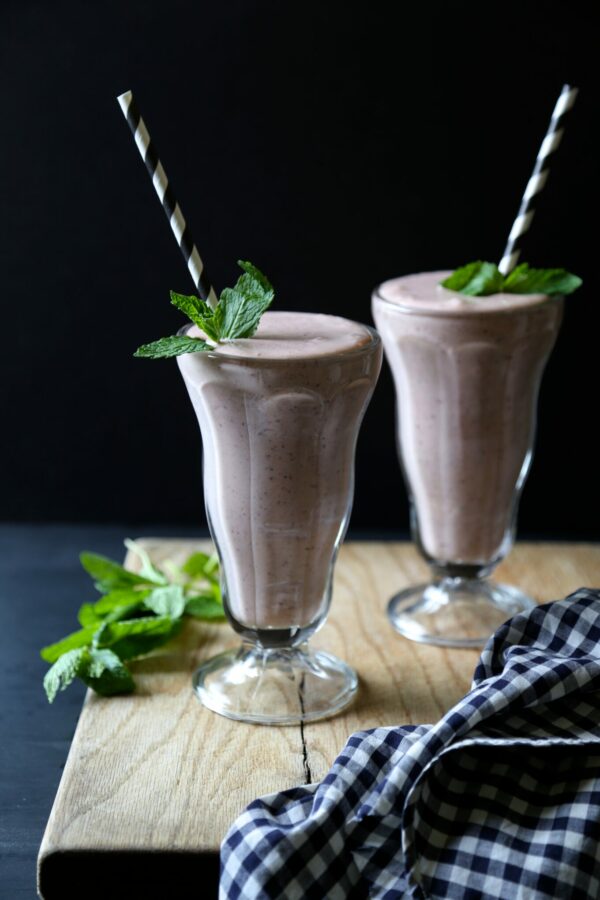 Um, that was fast.
Did you realize Memorial Day is this coming weekend?
Please tell me you have fun and exciting plans? One of us needs to. Honestly, I must have had the biggest brain fart this side of the Mississippi because I thought we had at least three more weeks before the kickoff of summer.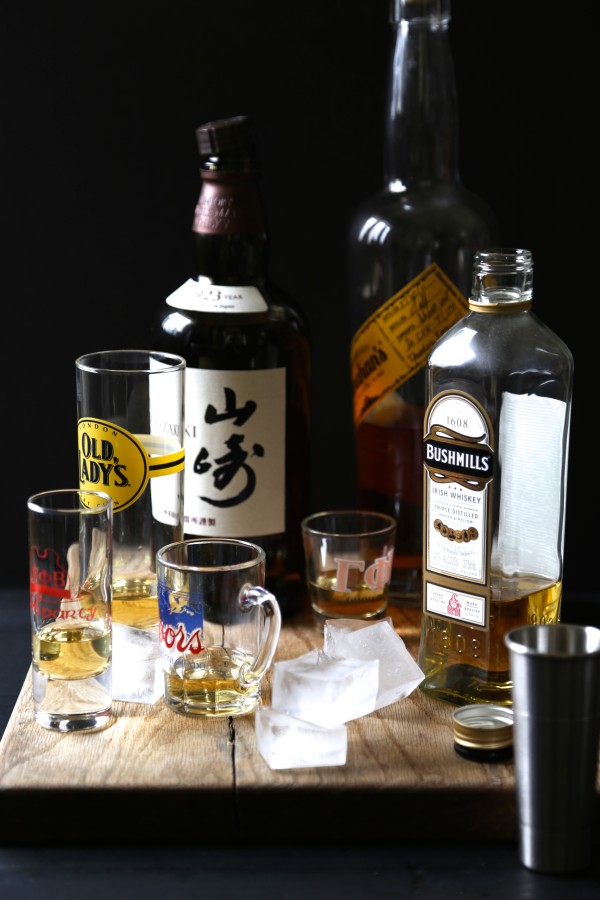 Now I am debating whether to make plans at all. Maybe some relaxing and marinating should be involved? And of course, giggle juice. Because after Memorial Weekend….whew, bessie, my travel schedule is going to be major cray – Portland, Richmond, Charleston, etc. Life gets busy quick!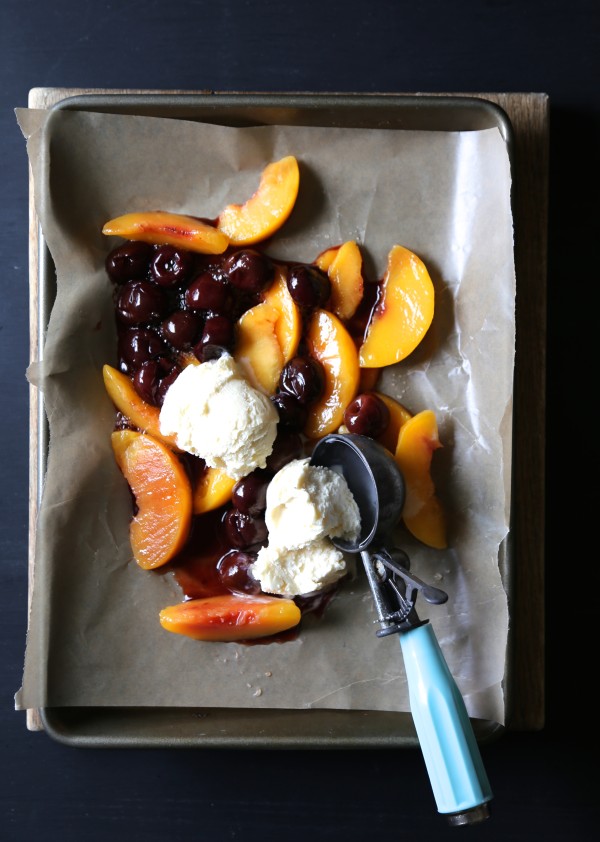 So, to enjoy this calm before the storm moment, how about we sip on a summer approved milkshake? This bad boy may quite possibly be my new favorite milkshake. I am picky when it comes to the dessert/ice cream department. Usually if it doesn't come with a cake or brownie, I will just say, "Nay" and move about my day.
BUT! This milkshake is full of giggle juice (hello, bourbon!) along with fresh peaches and cherries. Are you as stoked for summer produce as I am? Thought so. So, slow down, sip this delightful fruity milkshake on a front porch and watch your worries disappear.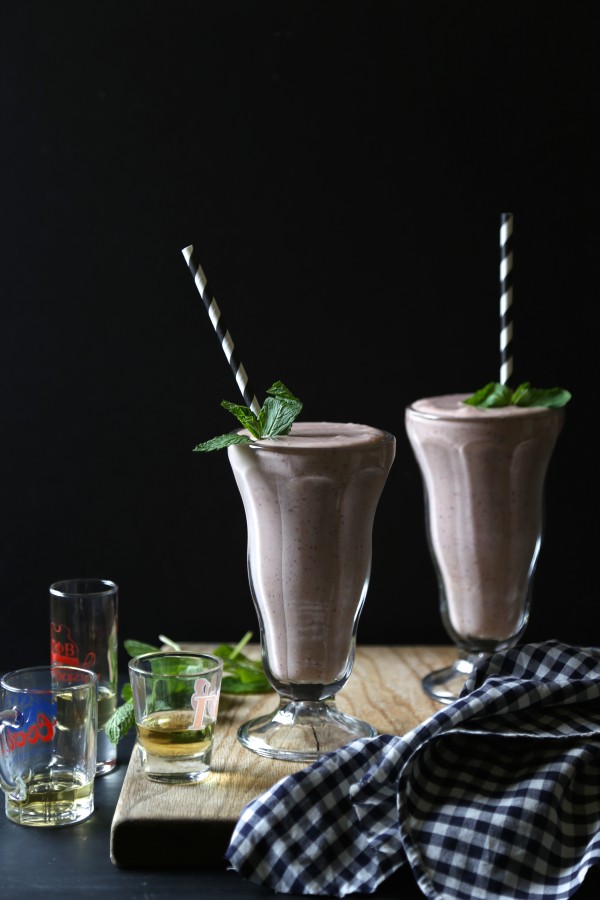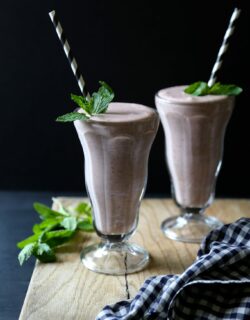 Bourbon Cherry Peach Milkshake
Ingredients:
2 1/2 cups vanilla Ice Cream
1/2 cup Frozen or Fresh Peaches
1/2 cup Frozen or Fresh Cherries
1/4 cup bourbon
1 cup whole Milk
Mint, garnish
Directions:
In a food processor or blender, add the first five ingredients. Pulse until well combined and of milkshake consistency. Pour into two large glasses and garnish with mint. Serve immediately.
All images and text ©