trip recap: niseko united mountain – japan: part one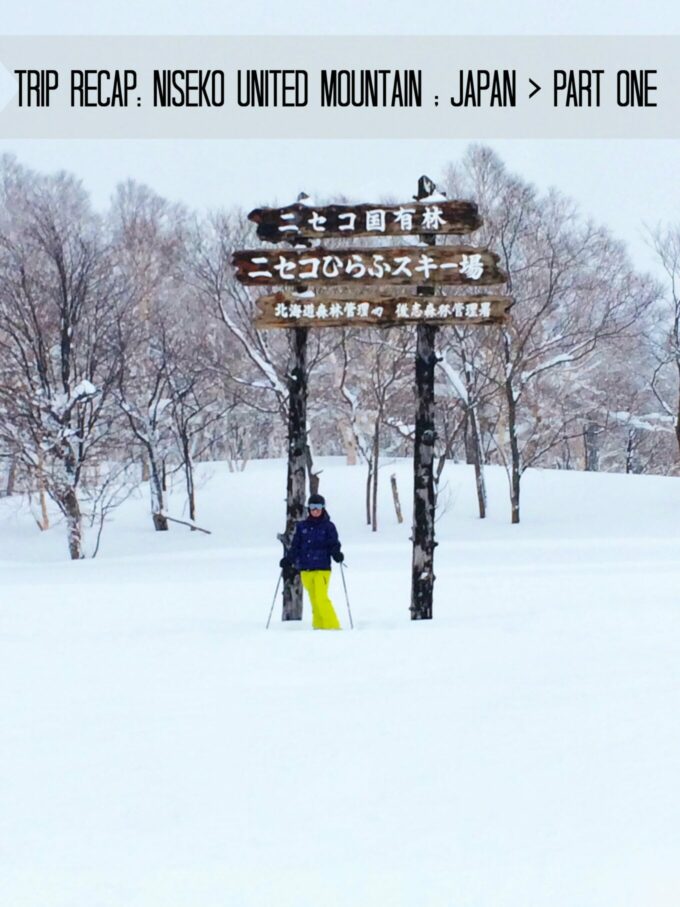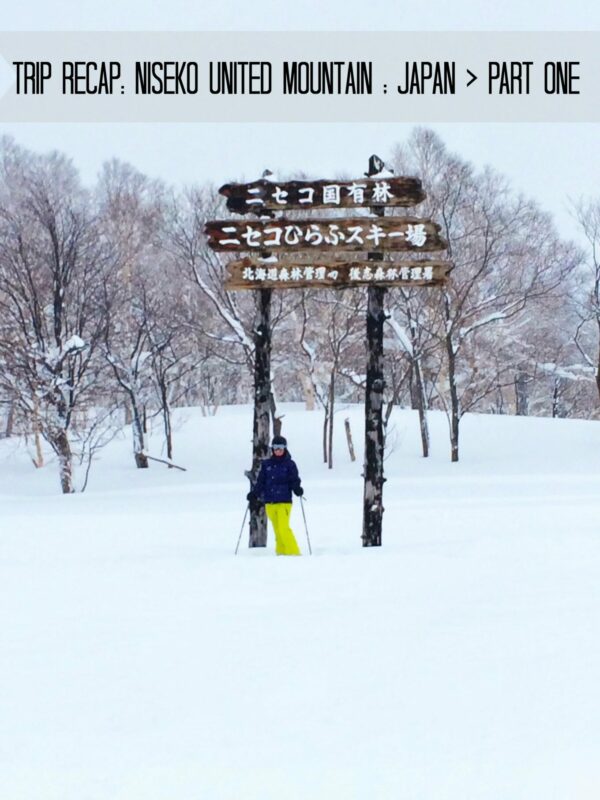 Here we go.
Buckle your seat belts because today begins my mini-post series on our adventures in Japan.
Over the next couple weeks, I will take you through our trip giving you the in's, outs, and what have you's. Think of this series as an introduction to a place that captured my heart. A part of me was a little nervous about setting foot in Japan, however, by the series' conclusion, you'll agree that the surprises made the risk very worthwhile.
So where to start? Well, at the beginning, I should say.
But before we get too far into the details let me set the stage for you. One might suspect getting to Northern Japan sounds super complicated. I'm here to tell you, it's quite the opposite. You just have to think of it has one, BIG lonnnnng travel day. Mmmkay?
There is a fairly new direct flight on Untied from Denver to Tokyo. The total trip takes 11 hours, but it goes by pretty quick when you watch movies and listen to Serial. You land in Tokyo the next day around 4:30pm and wait for your next flight to Sapporo which departs around 7pm. Grab some water to stay hydrated, and order noodles because even the airport food is better than most dining establishments in America.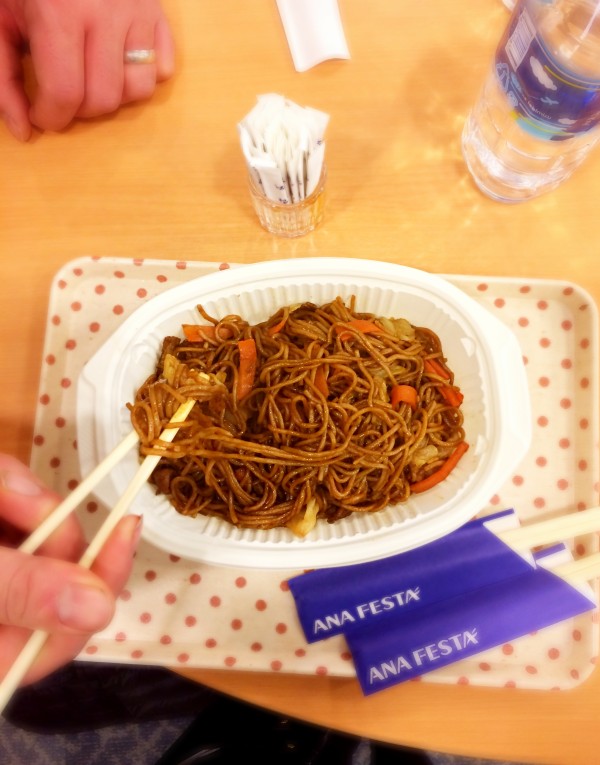 The flight from Tokyo to Sapporo on ANA airlines takes two hours, which allows the perfect amount of time to take a nap. We arrived in Sapporo a little groggy, but thankfully, I arranged for a personal driver to drive us the two hours from Sapporo to Niseko. You can take a train or bus, but if it's your first time, keep logistics headache free especially after a long travel day.
On the way to the mountain, we asked our driver (who did not speak a lot of English) to stop at a 7-11 to get scrilla from an ATM. Even though Japan is tech savvy, they still primarily use cash. FYI, tipping is frowned upon and considered an insult.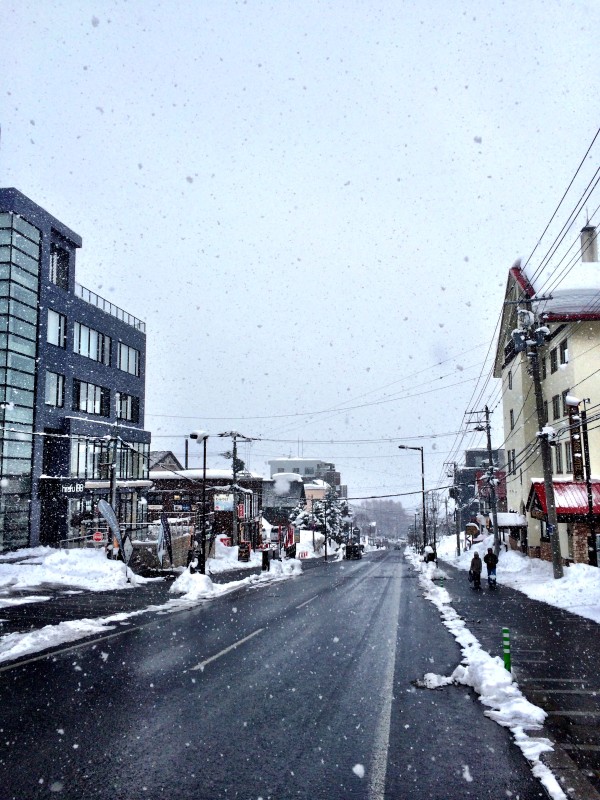 We arrived at our hotel, Ki Niseko in Grand Hirafru Village (which I wil  talk about more in the next post) around 11pm. We wanted to fall right asleep, so as to be on the local time schedule the next morning.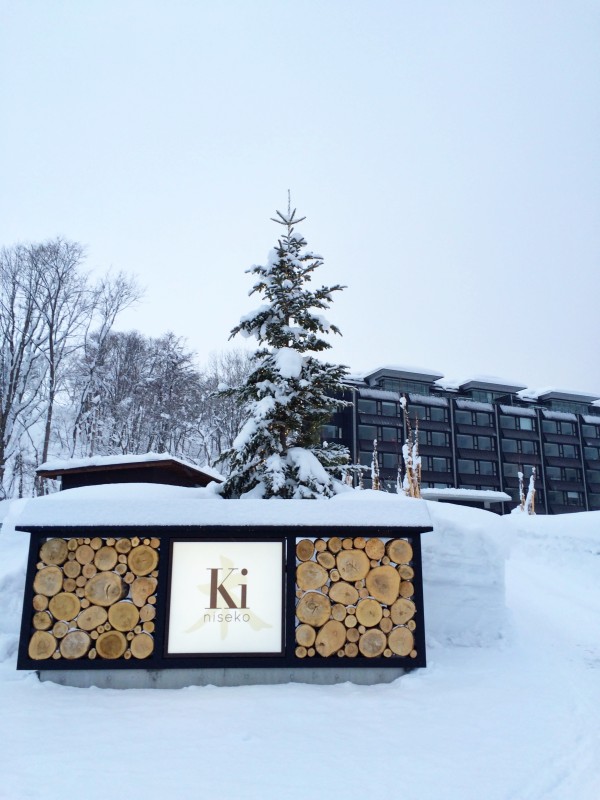 So, why ski Japan? Why Niseko United?
In the ski world, Japan is known for its famous deep powder (a.k.a Japow). There are a few places in Japan worth checking out if you want to ski the famous pow: the southern island (Niigata and Nagano) or northern island (Hokkaido and Tohoku). We decided to ski Hokkaido/Niseko mountain because our Epic Pass (through Vail Resorts) was added this year as a sister mountain. The only lift tickets we purchased in Niseko cost a small deposit fee of $8 and they issued us a five day pass. Easy peasy.
Niseko United is four resorts combined within one mountain. There's Niseko Annupuri, Niseko Village, Niseko Mt. Resort Grand Hirafu, and Niseko Hanzano Resort. We stayed in Grand Hirafu village, but with all the resorts connected, so you can ski all four in one day!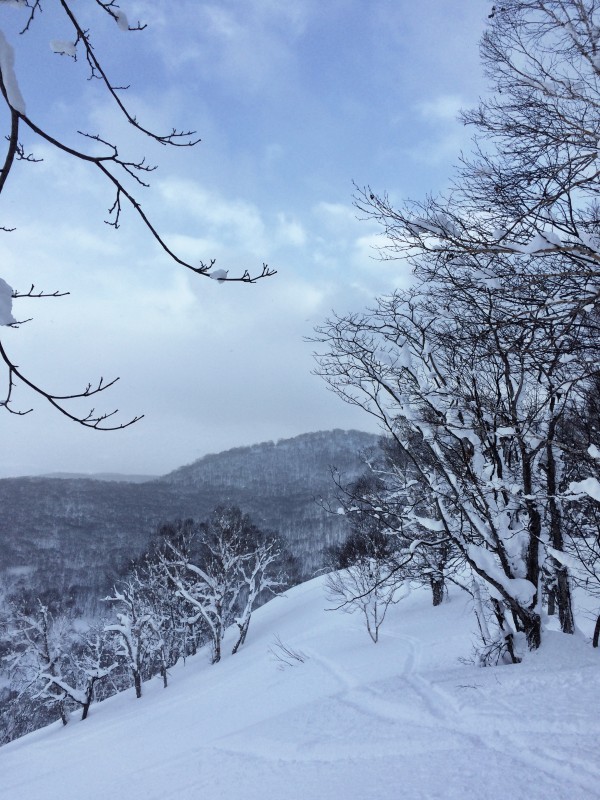 Niseko receives one of the highest annual seasonal snowfalls – over 55 feet! That kind of snowfall makes it a popular foreign tourist destination. Australians and Kiwi's take over Niseko during the ski season so the mountain and town feel very westernized, which is both good and bad. Good in that you don't have to worry about finding someone who speaks English or a restaurant that serves typical comfort food; but, bad because you lose a sense of Japanese culture.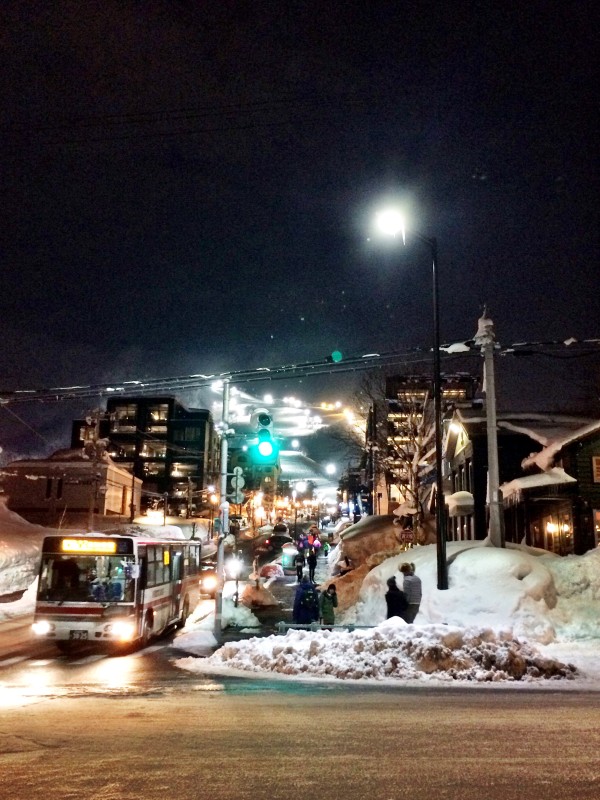 If you have skied in Colorado, the setup in Japan is pretty similar. There is a main gondola at each of the resorts and the ski terrains are marked – greens are beginners, reds are intermediate instead of blue, and blacks are advanced. A few differences, instead of people scanning your pass, you walk through an automatic scanner to get onto the lift line. Since it snows all the time, most of their ski lifts are covered. Best idea ever. Oh, and did I mention you get to ski while viewing an active volcano?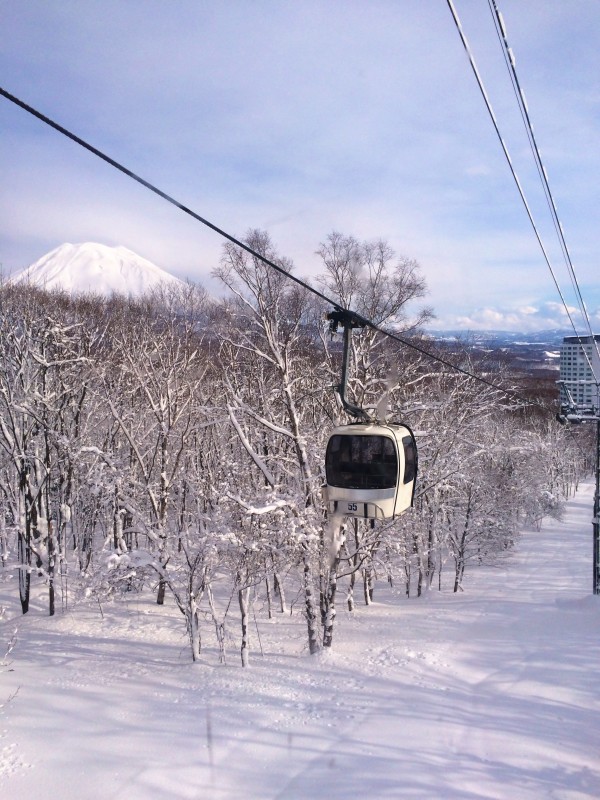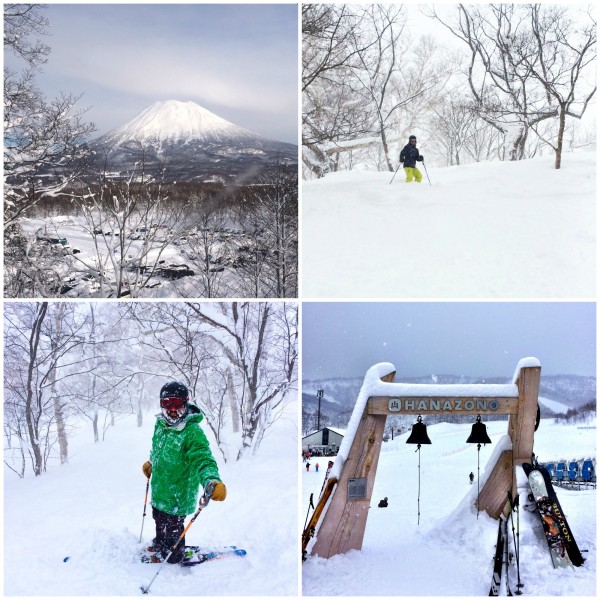 The two main drawbacks of skiing on Niseko are, one. you have to hike sometimes while in-bounds to get from lift to lift. It's not a long hike, but enough that we kept saying, "Eff. We have to hike again?" Second, the terrain doesn't have the steeps like in Colorado and with little to zero grooming, if it doesn't snow, the mountain can be a big pain to traverse. Trying to cut an edge is almost impossible making it hard to slow down. And when this happens, you get the bomb squad racing down the mountain because there aren't any signs suggesting you go to slow.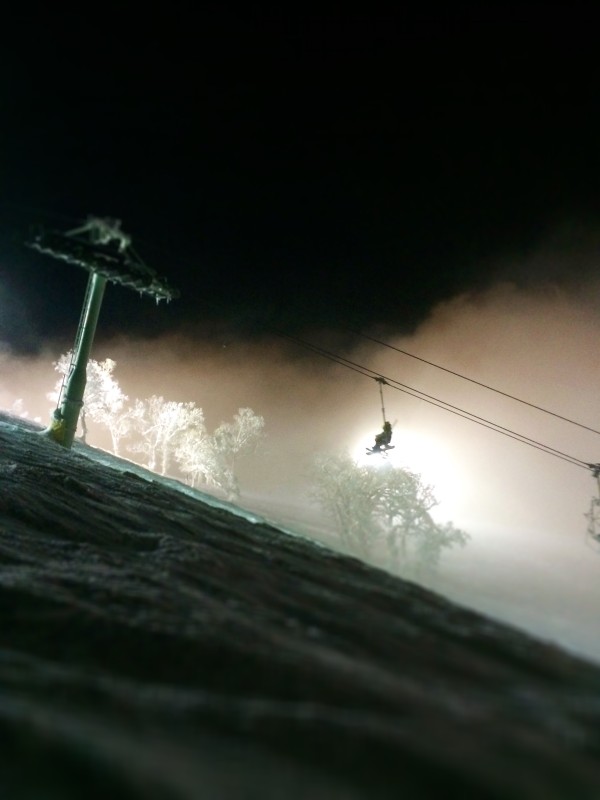 However, night skiing at Niseko is a unique experience. The mountain is illuminated more than your standard North American mountains, and being at low altitude, clouds settle in making for an eerie, far out atmosphere. Also, I recommend having a powder guide escort you to the Hanako area where all the great back country gates are open. Their job is to find waist to chest-deep powder in fresh tracks.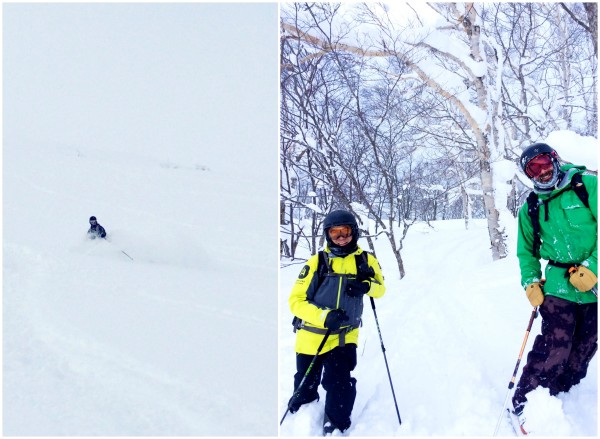 Well, have I convinced you to visit Niseko Mountain?
Hai?
Up next, I am talking all things food, townies, Seciomart (a.k.a. a mart for psychos), and our little ski adventure.
Stay tuned. You don't want to miss the fresh pow.