carne asada cheesesteak hoagies with chipolte hummus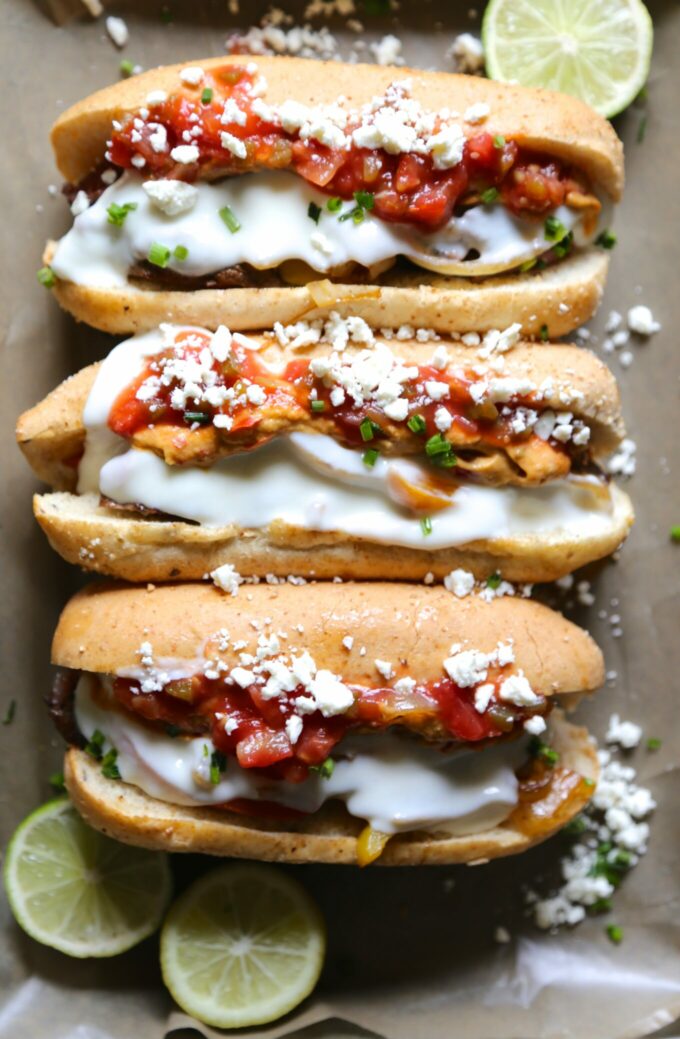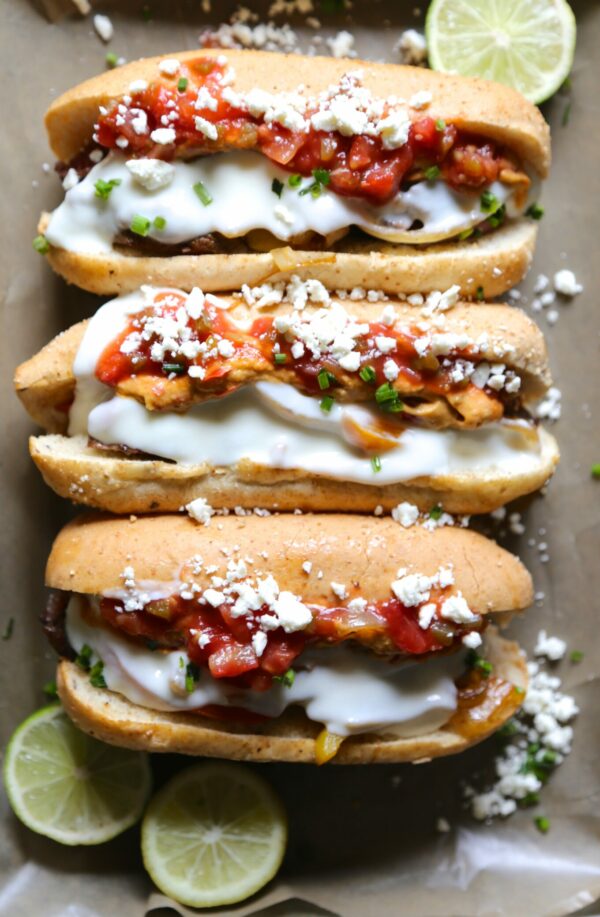 Today, we celebrate!
What's the occasion you ask?
Well, let me fill you in on the deets. First, it's almost Friday. Can I get a whut, whut? Second, in t-minus one week I will be flying to Portland, Oregon for the first time to attend the Indulge Conference. You guys! I am so giddy about visiting and eating in Portland, but haven't a clue on where to go. Recs pa-lease?! Last, but not least…..drum rolllllllllll……..it's Sabra National Hummus Day!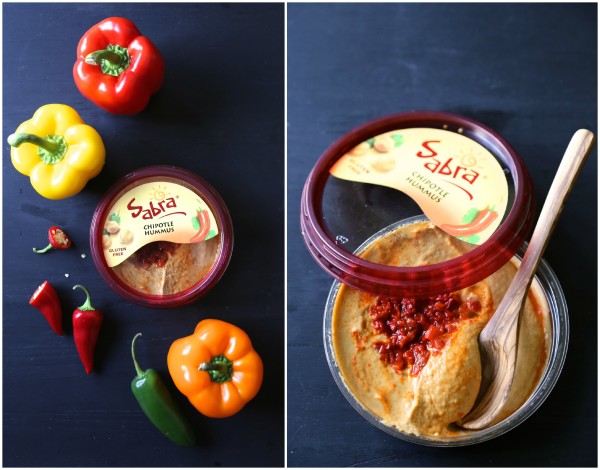 I don't know about you, but I eat hummus daily. As in breakfast, lunch, dinner and every snack opportunity in between. A life sans hummus would be a scary, scary place, don't you think? I am a huge fan of avocado hummus toasts for breakfasts, oh, and cheese with hummus for a snack. I luv, luv, luv, hummus on pizza...seriously, this recipe is one of my favs!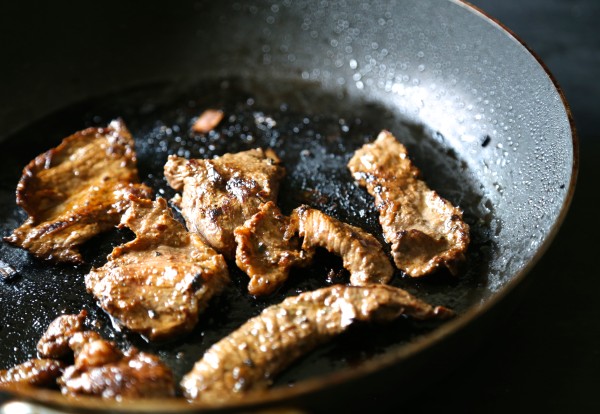 I realize there are a zillion food holidays (hello, they even have a liver & chopped onions day…gross), but I feel like a national day celebrating hummus is well warranted. To celebrate this chickpea-tastic day, I thought some spicy cheesesteak sammies would do the trick. Now, these aren't your ordinary sammies. These fellows are stuffed with carne asada, roasted veggies, topped with a cheese sauce and finished with a dollop of chipotle hummus.Even the Philly cheesesteak is jelly.
So, if you love hummus as much as I do, Sabra will be giving away coupons today only. Visit their website for more details on how to enter!
Also, follow the hashtag #HummusDay for fun hummus recipes!
***This post was sponsored by Sabra. As always, all opinions expressed are 100% my own.***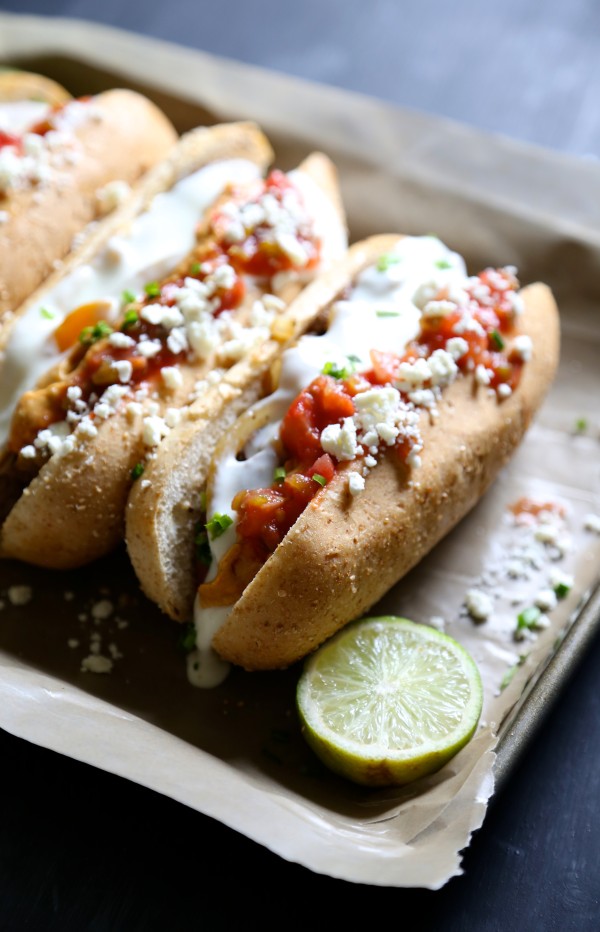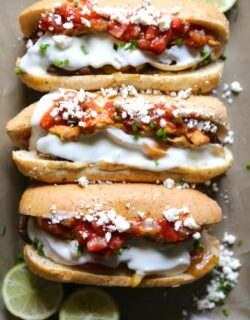 Carne Asada Cheesesteak Hoagies with Chipolte Hummus
Ingredients:
for the carne asada:
1/3 cup olive oil
4 garlic cloves, minced
1 jalapeño pepper, deseeded and diced
1/2 cup cilantro, diced
2 limes juiced
1 teaspoon cumin
1 teaspoon paprika
1 1/2 tablespoons white vinegar
1/2 teaspoon granulated sugar
salt and pepper to taste
1.5 pounds flank steak
for the cheesesteaks:
2 tablespoons olive oil
1 yellow pepper, sliced thinly
1 orange pepper, sliced thinly
1 red pepper, sliced thinly
1 yellow onion, sliced thinly
4 hoagie buns
1 cup Sabra Chipotle Hummus
Cilantro, garnish
for the cheese sauce:
3 tablespoons unsalted butter
3 tablespoons all-purpose flour
1 cup whole milk
3/4 cup pepper jack cheese, shredded
salt and pepper to taste
Directions:
for the cheesesteaks:
Preheat a large skillet to medium-high heat. Add the olive, yellow pepper, orange pepper, red pepper, yellow onion, and s&p. Saute until the veggies have softened about seven minutes. Remove skillet from heat. To assemble: Take a hoagie bun and stuff it with some of the Carne Asada slices and peppers. Next, pour some of the cheese sauce on top. Garnish with Chipotle hummus, cilantro, and queso fresco.
for the carne asada:
In a food processor, add the firs 11 ingredients. Blend until smooth. Place flank steak into a Ziploc bag and pour the Carne Asada sauce over the steak. Place the Ziploc bag in the fridge to marinate for at least 4 hours.
Once four hours have passed, preheat a grill to medium high heat. Grill the flank steak for about 4 minutes on the first side, flip, and grill additional two to three minutes. Remove from grill and let rest for five minutes before slicing. Once rested, slice steak into thin strips. Set aside.
for the cheese sauce:
In a medium saucepan preheat to medium heat, melt butter. Add flour and whisk, creating a roux. Pour milk into the saucepan and keep whisking so it doesn't start to lump. Once slightly thickened, about three minutes, add the cheese and continue to whisk until desired consistency.
All images and text ©