bourbon sparkling mojito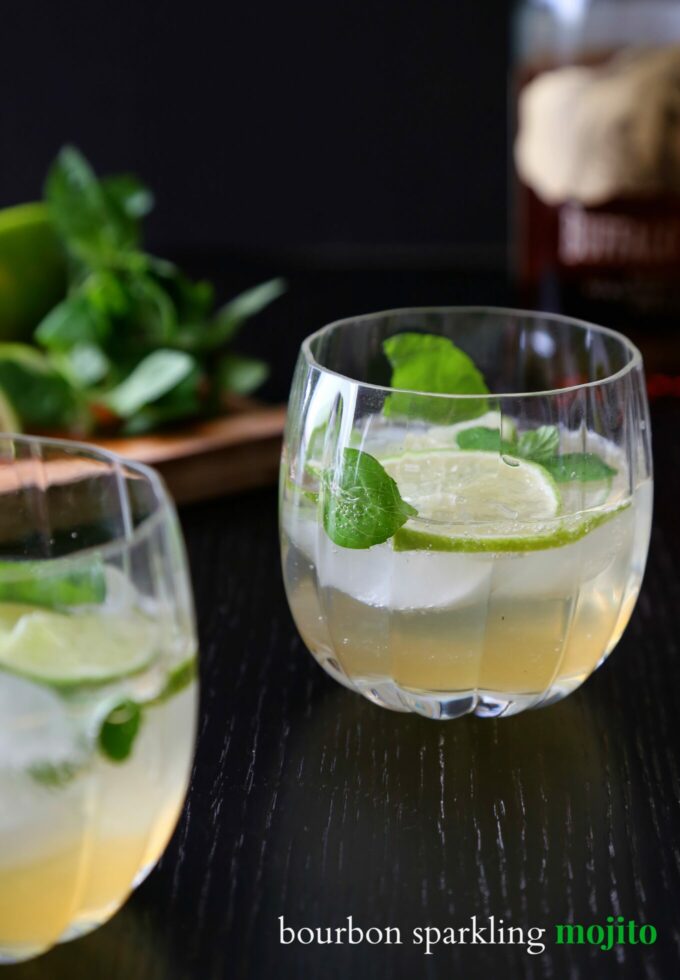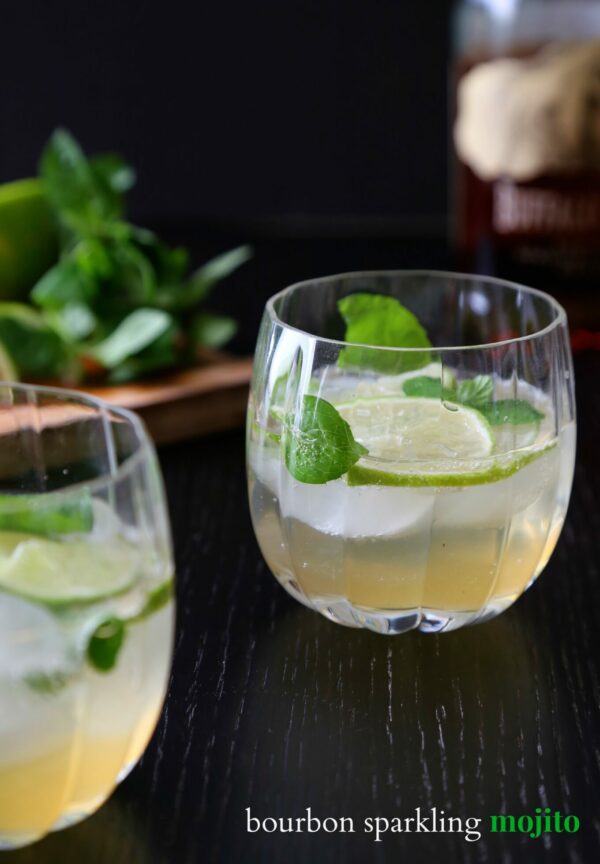 I think my mind is confused.
Last year at this time, Mr.B and I were packing our bags and venturing off to Vieques, Puerto Rico for a week of fun in the sun. White sand beaches, crystal blue water, fresh conch, and endless amounts of rum, all were our routine while on the small island. Oh, how I wish this Kansas-born girl could click her heels together and be magically whisked away to paradise again.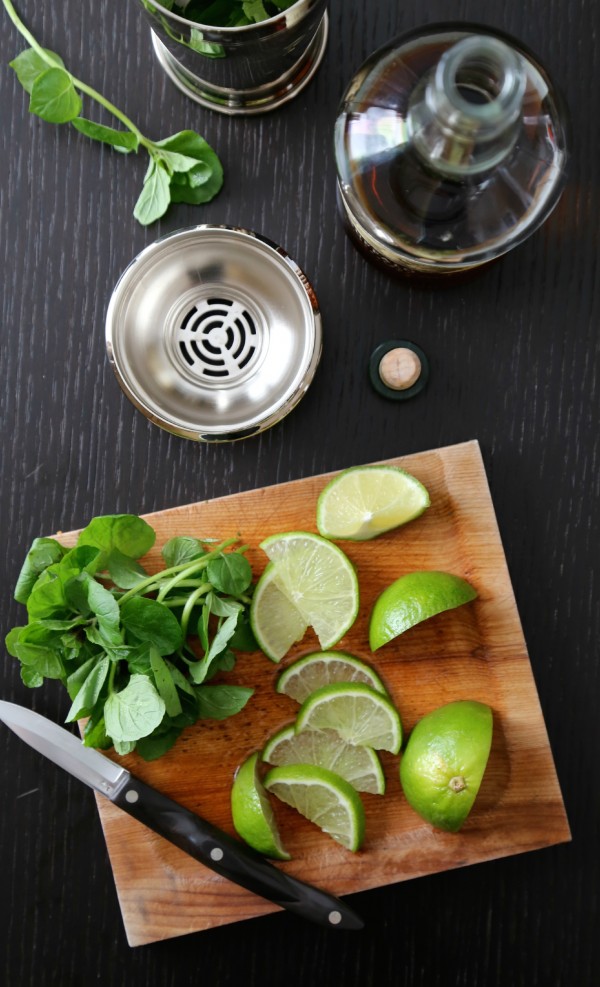 Instead, this year, I will have to play make believe and pretend the bottom of the ski slopes are covered in white sand and lined with palm trees. Even though the outside temperature won't be cooperating, that doesn't mean I can't have some island fun inside.
The cold weather has me craving a glass of good 'ol boy bourbon, while my dreams of the beach have me craving a minty mojito. I decided these two worlds needed to join forces. If anything can cure the holiday blues, its this bourbon sparkling mojito. A splash of bourbon and simple syrup, mixed with muddled limes and fresh mint, and topped off with a little effervescence.
This drink will have you setting sail straight into the sunset of a New Year.
Cheers, friends.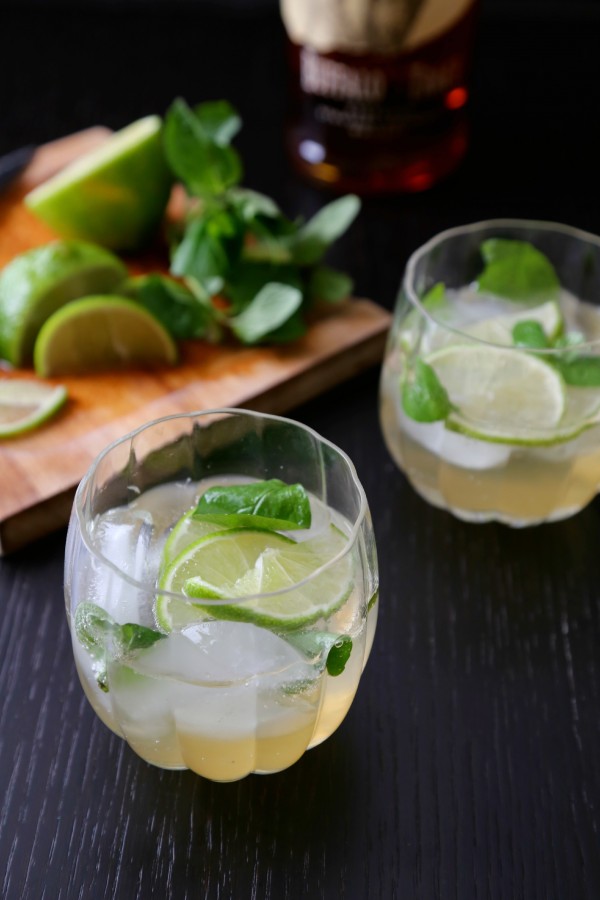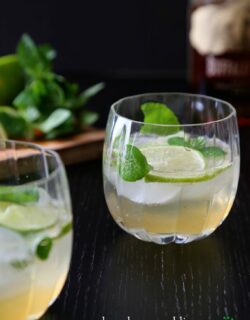 Bourbon Sparkling Mojito
Ingredients:
1/2 cup granulated sugar
1/2 cup water
1 cup fresh mint (+ more for garnish)
4 limes, cut into wedges
1 cup bourbon
Ice
1 1/2 cups sparkling wine or champagne
Directions:
Combine sugar and water in a small saucepan. Bring to medium heat and stir until sugar is dissolved. Set aside to cool.
In cocktail shaker or pitcher, combine simple syrup, mint, and lime, Muddle and then add bourbon. Stir to combine. Fill glasses with ice and pour mixture through a strainer about halfway up. Fill the rest of the glass with champagne and garnish with fresh mint.
adapted from Food and Wine Magazine
All images and text ©