breakfast cheesecakes with lemon greek yogurt & fresh berries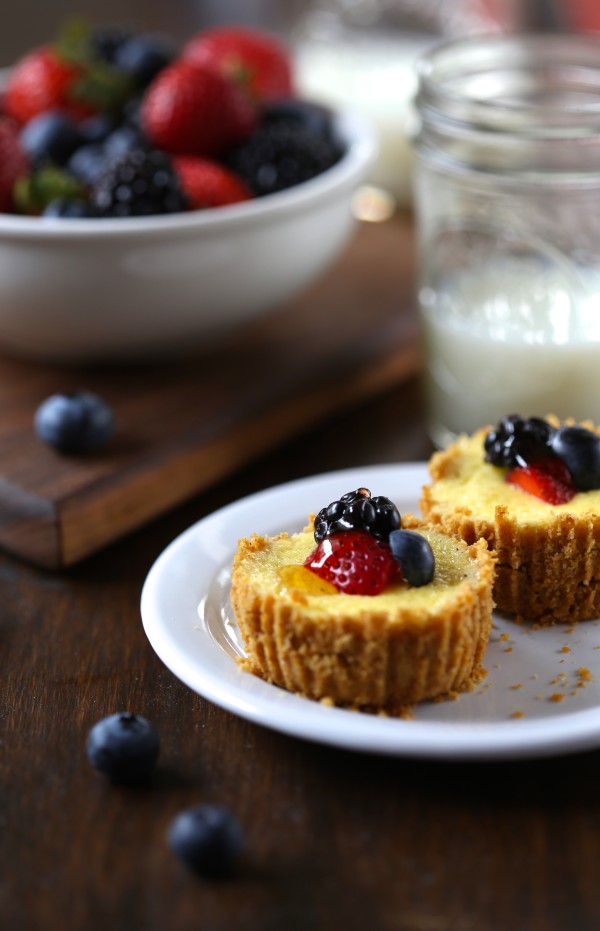 Back to school madness is in full swing.
Wait. Wasn't it spring break five minutes ago? I swear we live in a time warp.
As a kid, I loved the back to school frenzy. It meant trips to the office supply store; gleeful hours spent organizing my trapper keeper, and shopping for new clothes. Although, I do remember not getting to wear said new clothing right away because they were typically sweaters and jeans. No one wants to pit out a sweater from the August heat on his or her first day!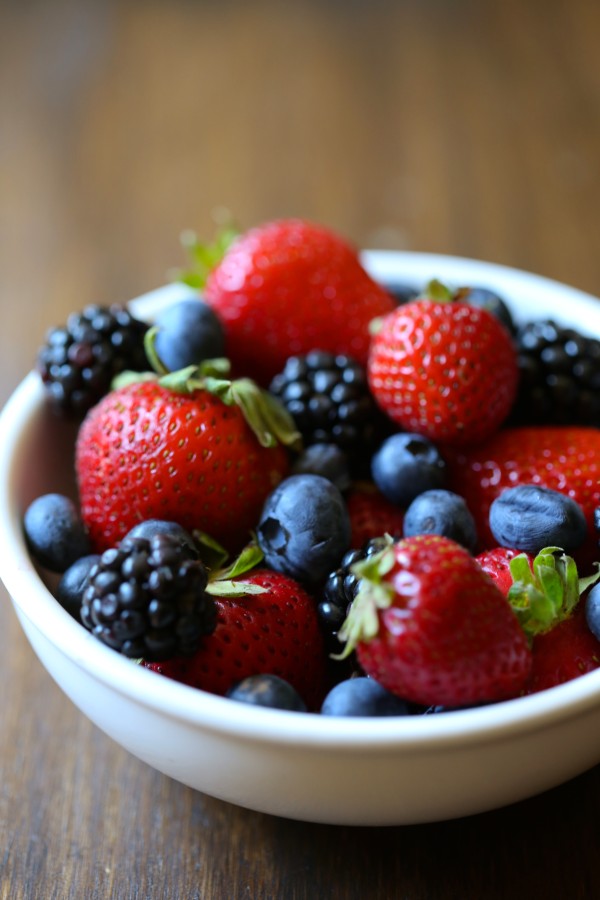 I recall there was one part of the whole back to school process that was always kind of annoying, breakfast. Who has time to sit and eat breakfast when you are worried about coordinating your fierce outfit? Or, deciding which color of lip-gloss sparkles more? Or, hoping Zack Morris would glance my way in math class? So, dreamy.
Nevertheless, breakfast is the most important part of the day, and kids who eat breakfast generally test higher and have better daily attendance/class participation. I think I've come up with a on-the-go breakfast solution. May I present – breakfast cheesecakes? Put the stink-eye away for a moment and hear me out.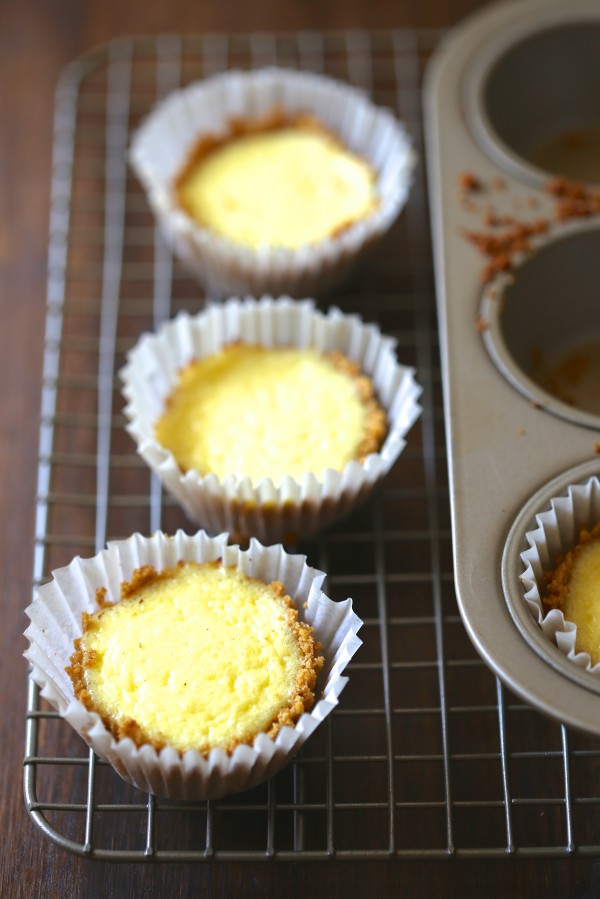 These little cheesecakes are made just like it's famous cousin, the dessert cheesecake with a graham cracker crust. But! The filling is full of lemon Greek yogurt, eggs, and cream cheese. It's a like the dairy section on steroids. And speaking of dairy, it's the most convenient and cost-effective way to get your essential protein for the day. Double high-five!
So, if you need more time contemplating your lip-gloss choices, whip these up the night before and bring an extra one to school for Zach.
Make sure and check out more recipes from some of my favorite food bloggers!
Also, we will have an epic Twitter party on August 20th. Join us at 9pmEST for a chance to win some fab prizes!!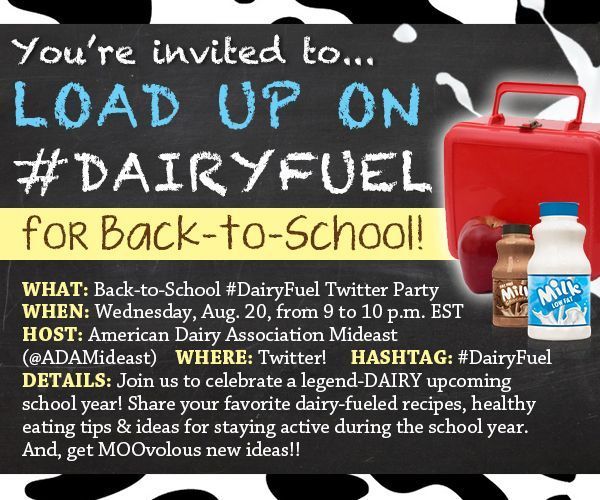 ***This post is sponsored by American Dairy Association Mideast. As always, all opinions expressed are my own.***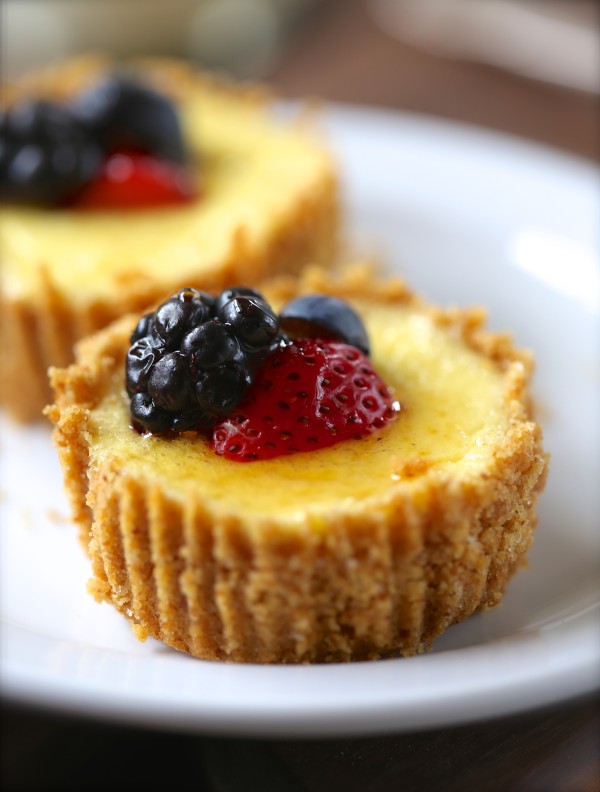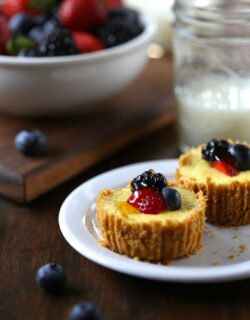 Breakfast Cheesecakes with Lemon Greek Yogurt & Fresh Berries
Ingredients:
2 cups crushed graham crackers
2 tablespoons unsalted butter, melted
1/3 granulated sugar
4 oz. cream cheese, room temperature
1/2 cup lemon Greek yogurt
2 eggs
1 tablespoon honey (+ more for garnish)
Blueberries, garnish
Strawberries, garnish
Blackberries, garnish
Directions:
Preheat oven to 350 degrees.
Line a muffin pan with cupcake liners. In a bowl, combine grahman crackers, sugar, and melted butter. Stir to combine. Take the graham cracker mixture and press it into the cupcake liner filling 3/4 of the way full. Place crusts in the freezer for a few minutes while you make the filling.
Place cream cheese, lemon Greek yogurt, eggs, and honey in a bowl, Stir to combine. Remove crusts from fridge and pour filling into the crusts. Careful not to overfill. Bake cheesecakes for about 18 minutes. Remove from oven and let them cool slightly before topping with fresh berries and a drizzle of honey.
recipe adapted from Food Network
All images and text ©