foodie fridays: beer braised shrimp & grits with summer succotash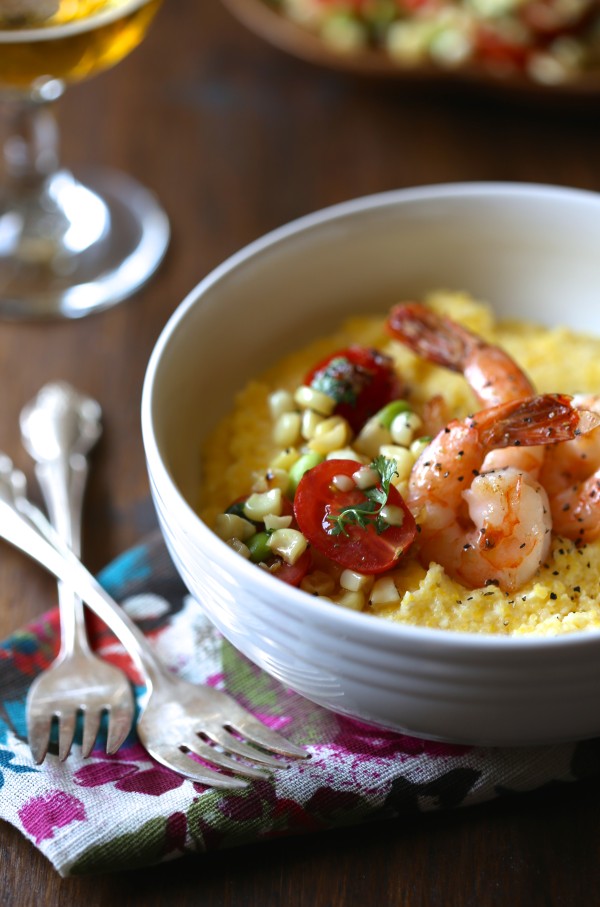 Looney Tunes quotes.
What are your favorites?
Is it the famous, "What's up doc?" from Bugs Bunny? Or, "Quiet, I'm hunting wabbits? from Elmer Fudd? My personal favorite, "Boy, you look like two miles of bad road" from Foghorn Leghorn. But maybe, it's "Suffering succotash" from Sylvester the cat.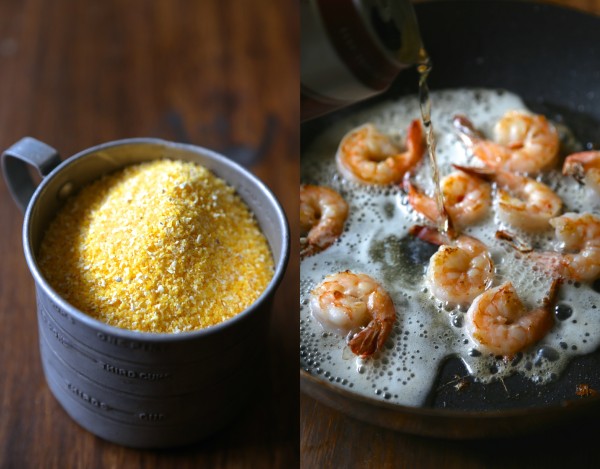 By the way, a fun little factoid, "suffering succotash" actually has nothing to do with the famous Southern dish comprised of corn and lima beans. It's a euphemism developed to mask profanity. Because what six year-old wants to hear a cat yell "MOTHER F&*@KER when chasing a mouse. Am I right?
Even though I am disappointed that Sylvester wasn't hungry for some actual succotash, I do appreciate Looney Tunes looking out for me and keeping the swear jar at least half empty growing up. So, to keep our bellies from grumbling, let's talk succotash real quick.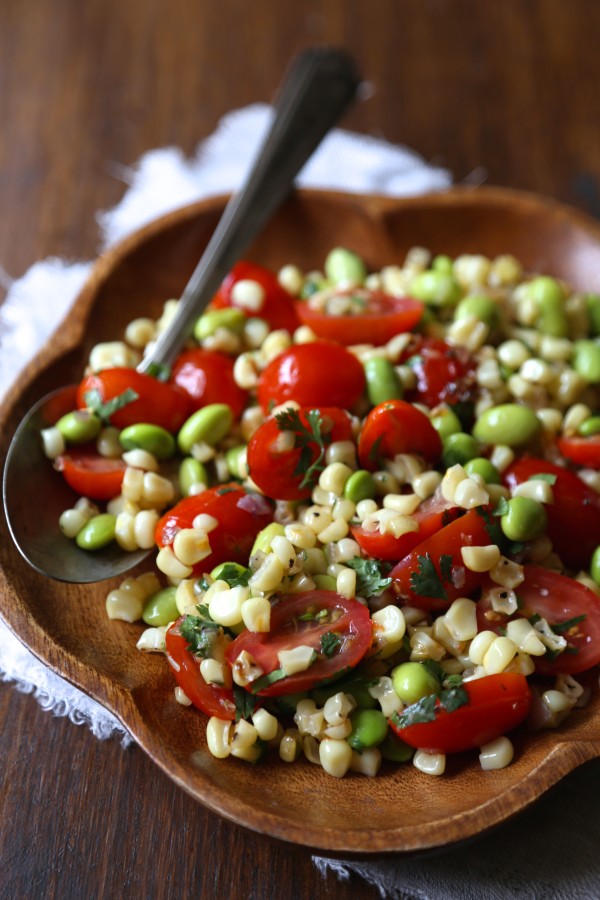 Succotash was actually popular during the Great Depression because so many ingredients for common dishes were in short supply. Succotash is traditionally made with corn, lima beans, tomatoes, or peppers. Well, I am not the biggest fan of lima beans, so I swapped them for edamame and added cilantro, too. This summer succotash is like a Southern-Asian-Mexican smash-up. Is that even a thing? I plopped the succotash on some spicy grits with beer braised shrimp, it's like a MOTHER F*&@ING Looney Tunes approved weekend dish.
Sans the profanity, of course.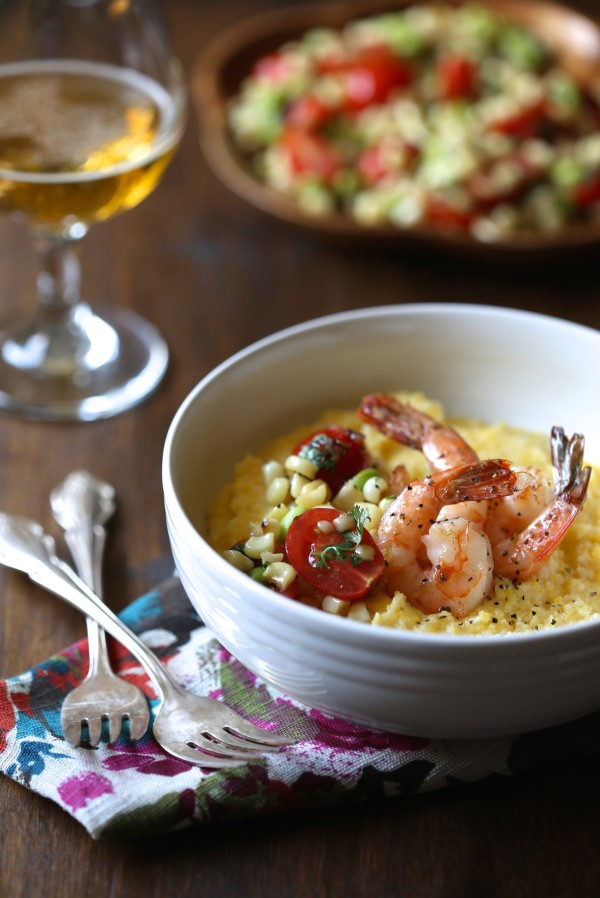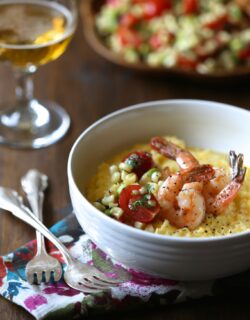 Beer Braised Shrimp & Grits with Summer Succotash
Ingredients:
16 shrimp, peeled, devein
2 tablespoons olive oil
1/2 cup pale beer
2 cups water
1 cup yellow grits
1 cup white cheddar cheese, grated
1 tablespoon butter
1 jalapeno, seeded, diced
1/4 cup heavy cream
2 cups grilled corn kernels
1 cup grape tomatoes, halved
1 cup edammae
1 large shallot, diced
2 tablespoons cilantro, diced
salt and pepper to taste
Directions:
Salt and pepper your shrimp. In a medium skillet preheated to medium-high heat, add one tablespoon of olive oil. Add eight shrimp to skillet and saute for one to two minutes, flip, pour 1/4 cup of the beer onto the shrimp, and cook for an additional minute. Remove shrimp from skillet. Add one more tablespoon of olive oil to the skillet. Repeat process with remaining shrimp. Remove shrimp from skillet and set aside.
For the grits; in a large saucepan, bring water to a simmer. Pour in grits and begin to whisk. Simmer until grits begin to thicken. Continue cooking and stir often. Stir in cheese, butter, jalapeno, and cream. Season with salt and pepper. Keep warm.
For the succotash, combine corn, tomatoes, edamame, shallot, and cilantro. Toss to combine, salt and pepper to taste.
To serve: Pour grits into a bowl. Place four shrimp on top and spoon some of the succotash on top.
All images and text ©