broccoli and cheese tater tot stuffed portobello mushrooms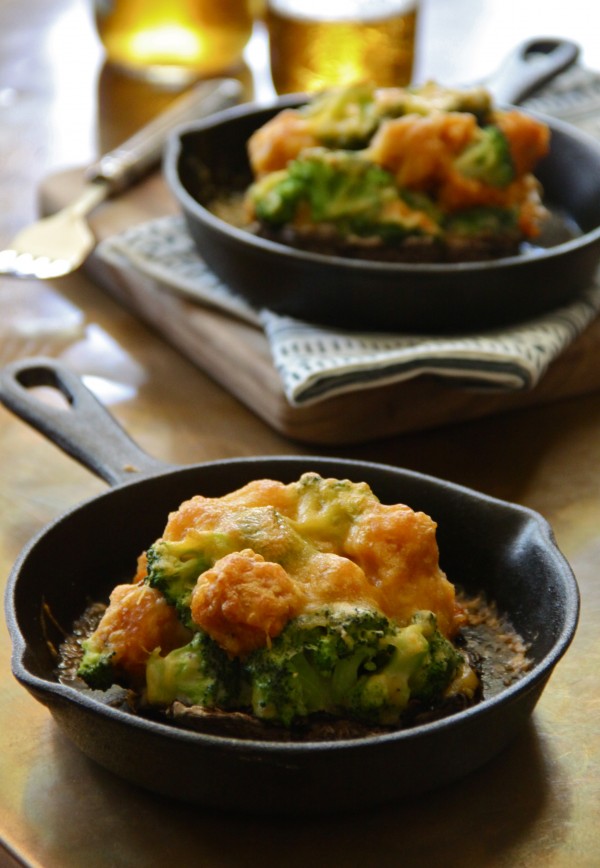 I have a problem.
Wait.
Two problems to be exact.
The first: a little AMC TV series you might have heard of called Breaking Bad, is entering its final season. TEAR. Even though I am a little bummed that there is an end in sight for meth kingpins Walter and Jesse, word on the street is that these last few episodes are supposed to be some of the best writing in TV history. While my heart wants to believe full heartedly that everything will be summed up and no questions left unanswered, my mind knows better. Writers can be full of empty promises and faux ink-stained hands so we will just have to wait and see what happens. My guess? Walter gets 86'ed.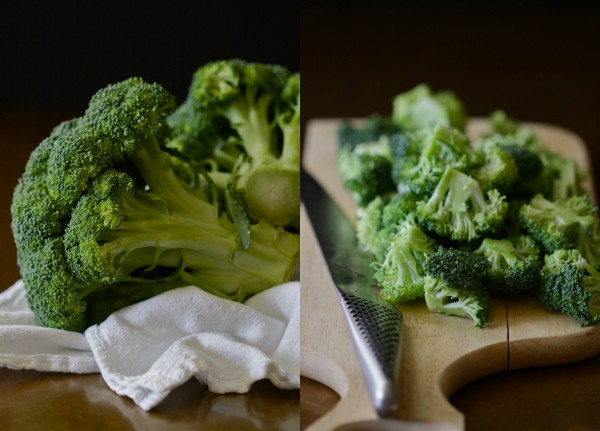 The second: tater tots. I can't stop. I won't stop. Don't stop get-it-get-it. What? Ever since I made these sweet potato tater tots with sriracha aioli my mind has been brainstorming other ways to use tots. Okay, fo' reals, what is it about a tot that makes us so giddy? Is it the pop it into your mouth action? Is it the perfectly cubed golden perfection? Don't get me wrong, I love a good French fry, but dang, a glistening, fried tot is hard to resist.
If a french fry and a tater tot were running for el presidente, I think I would vote tot. Kind of like how I would vote for Pedro in the movie, Napoleon Dynamite. Not only does Pedro take his bike off sweet jumps and is an excellent milk judge, he's also best friends with Napoleon. Which means he will keep your tots safe from mouth breathing bullies.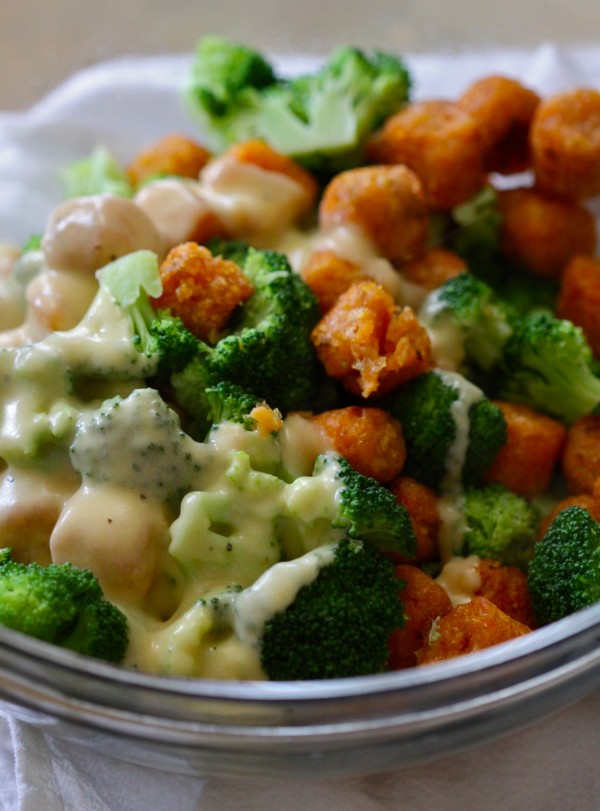 Anyways, if my Napoleon Dynamite talk hasn't persuaded you to vote tot, maybe these broccoli and cheese tater tot stuffed portobello mushrooms will. I am a HUGE fan of broccoli and cheese sauce. Not only is it divine in macaroni and cheese, but it's high-five town in potato soup. Mmmmm…I seriously can't wait for fall!
This dish is great for those nights when you have to play, "What you got?" for dinner. You can really pile anything onto mushrooms, but I say, keep it cheesy and vote tot!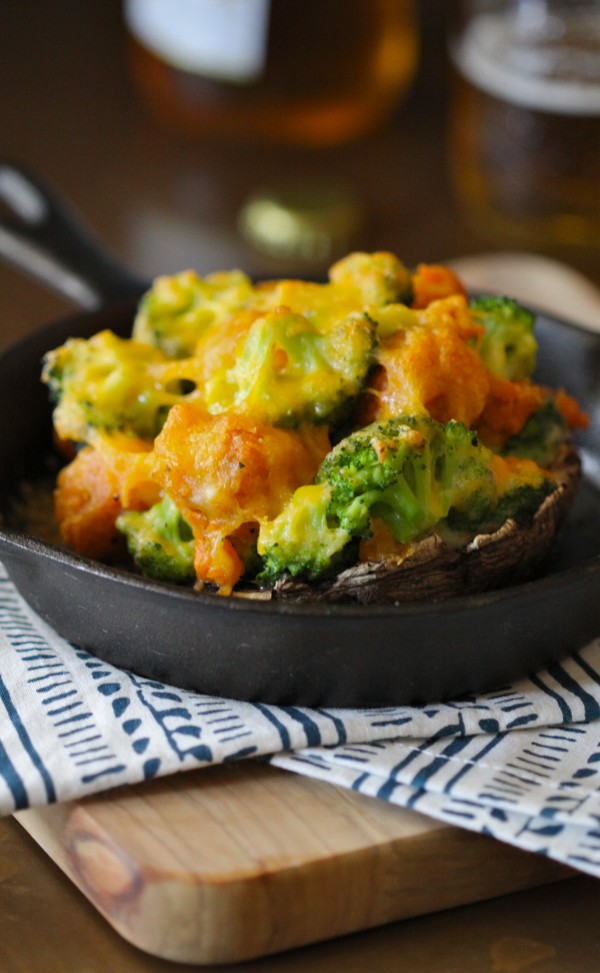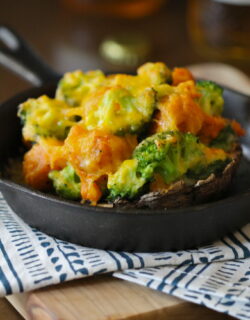 Broccoli and Cheese Tater Tot Stuffed Portobello Mushrooms
Ingredients:
6 large portobello mushrooms, gills and stems removed
1 bag frozen tater tots (*I use Alexia)
3 cups broccoli florets
3 tablespoons unsalted butter
3 tablespoons all-purpose flour
1/4 teaspoon dry mustard
1 cup milk
1 1/2 cup cheddar cheese, shredded (+ additional for garnish)
salt and pepper
Directions:
Preheat oven to 400 degrees. Spray a baking sheet with non-stick cooking spray. Place bag of tater tots on baking sheet and bake for about 20 to 25 minutes or until golden brown. Remove and set aside.
Meanwhile, bring a pot of water to boil. Add broccoli florets and boil for a couple of minutes. Turn off heat and remove broccoli florets and ladle into a bowl. Set aside.
Preheat a saucepan to medium heat, melt butter. Whisk in flour and dry mustard, cook for about a minute. Gradually add the milk and whisk occasionally. Let the milk reduce and until thicken. Add cheese. Stir and salt and pepper to taste. Carefully pour cheese mixture on top of broccoli florets and gently combine.
Place six portobello mushrooms on a baking sheet. Place about 1/4 to 1/2 cup of tater tots into each mushroom. Top with the broccoli mixture and garnish with additional cheese. Place in oven for about 10 minutes or until cheese is browned and mushrooms have softened.
All images and text ©