chicken chorizo and chickpea crostini with spiced greek yogurt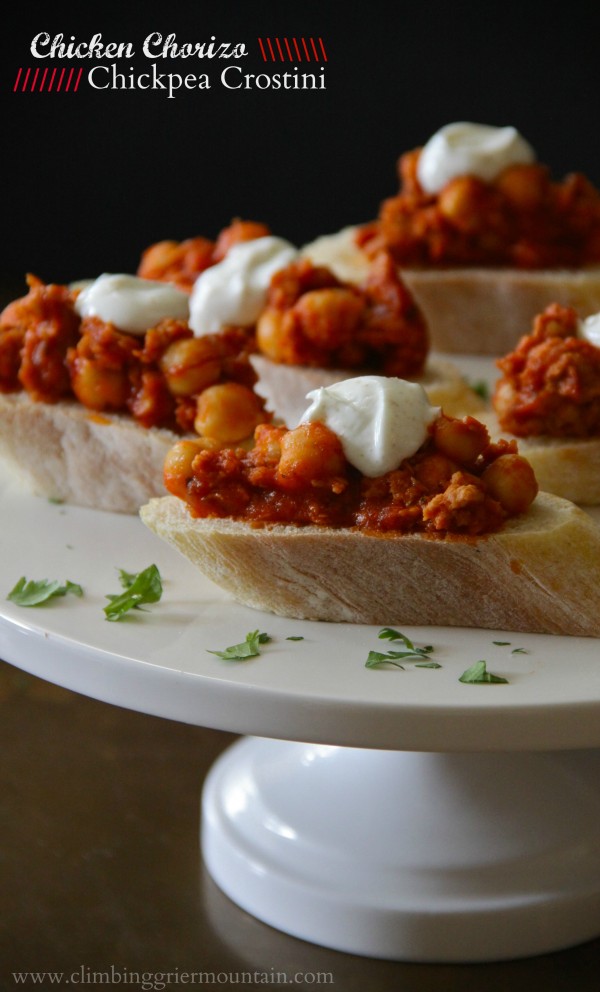 Howdy, friends!
I am back from a super DUPER fun week at Table Rock Lake. Spending time with my immediate family (especially my little niece Josie), playing in the water, and grilling out every night was exactly what I needed after a crazy July! Is it me, or was July bonkers-town, USA for you too? I swear it's one of those months where everyone crams in anything summer related before back to school starts.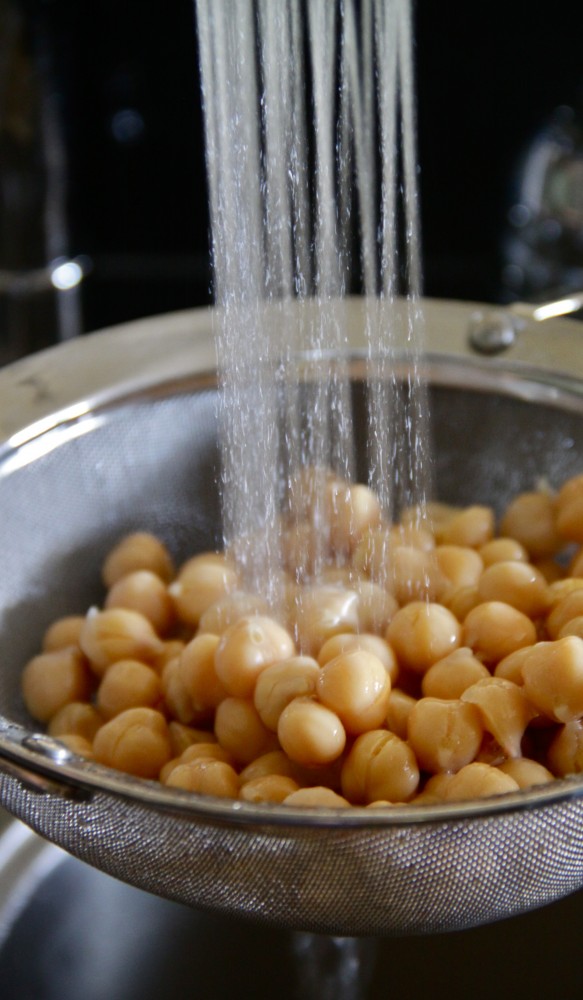 And speaking of back to school stuff, I recently worked with Stonyfield, Honest Kids, Annie's Homegrown, and Organic Valley to create some school lunches for their new site, Rock the Lunchbox. Even though the hubs and I don't have kids yet, I think it's important to provide nutritional lunches for kids. I adore this site because you can find an array of lunch ideas, grab coupons, or even submit your own lunch box spreads for a chance to win cool prizes. Pretty sweet, huh?
Here is one of my lunches: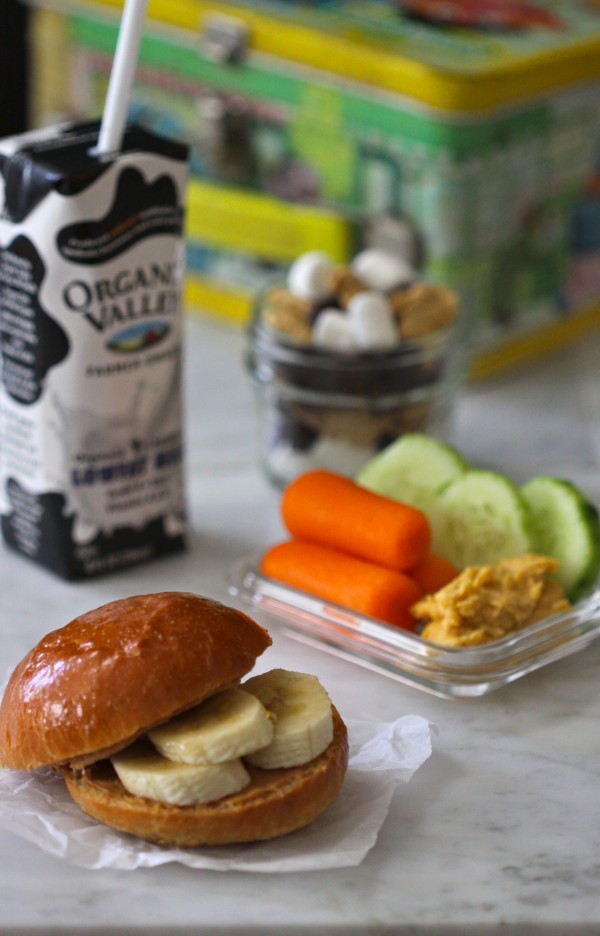 –> Elvis Slide: Peanut Butter, Banana, and Honey Sliders on Organic Brioche Buns
–> Garden on the Go: Cool Cucumbers and Crisp Carrots with Sweet Potato Humus
–> Golden Bunny S'mores: Annie's Bunny Grahams mixed with Semi-Sweet Chocolate Chips and Mini Marshmallows
–> Organic Valley Lowfat Milk
Make sure and check out the site!
Okay, on with today's post! Lately I have been craving simple, yet flavorful dishes. With the constant thought that summer is almost over, I want to spend as much time diving into outside shenanigans as I can. This dish is more of an "apper-tree"…. appetizer and entrée combined into one.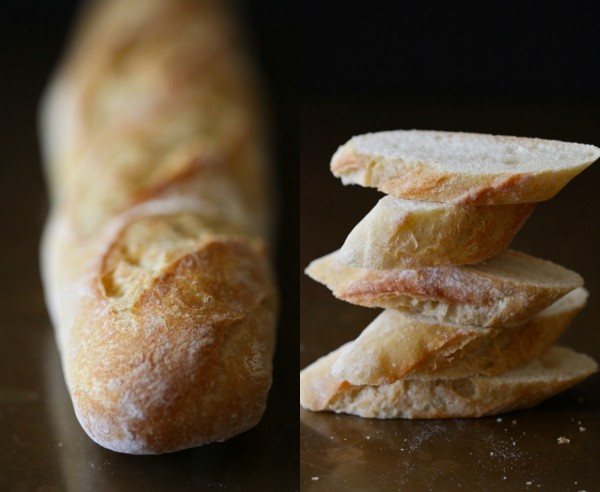 I can't get enough of chicken chorizo lately; it's quickly becoming the new chicken breast in our household. I throw it into pastas, tacos, ice cream (just kidding), sandwiches, etc. The spicy kick of the chorizo adds a level of pizazz, which means less time ruminating over what to put on a boring piece of chicken breast! Can I get an Amen?
I mixed the chicken chorizo with some chickpeas, marinara, and a dash of red pepper flakes because I luvvvv me some spice. Then, all you do is spread some of the chorizo mixture over a crostini slice, plop a big ol' dollop of the spicy Greek yogurt on top and you've have yourself a tasty, savory treat in minutes!
Now, if you'll excuse me, I have summer to soak up!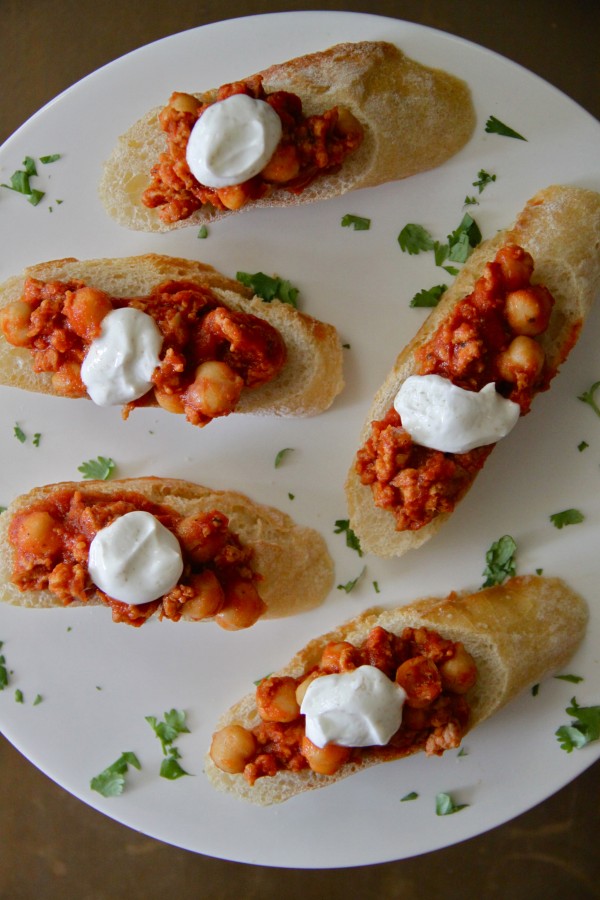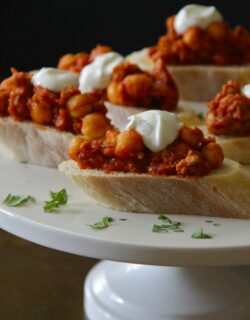 Chicken Chorizo and Chickpea Crostini with Spiced Greek Yogurt
Ingredients:
1 tablespoon olive oil
1 lb ground chicken chorizo
1 15 oz Chickpea, drained, rinsed
1 cup marinara sauce
dash red pepper flakes
1 baguette, sliced
1 cup Greek yogurt
1 tablespoon cumin
cilantro, garnish
Directions:
Preheat a skillet to medium heat. Add a tablespoon of olive to the pan and then add chicken chorizo. Begin to brown. After 5 minutes, add the chickpeas, marinara sauce, and red pepper flakes. Stir to combine. Once the chorizo has been cooked through, remove the skillet from the heat and set aside.
In a small bowl, mix together Greek Yogurt and cumin. Slice banquette into 12 slices. Place about a tablespoon of the chorizo-chickpea mixture on top of the baguette and dollop with spiced Greek yogurt. Garnish with fresh cilantro
All images and text ©