butternut squash mac & cheese sliders with gorgonzola & arugula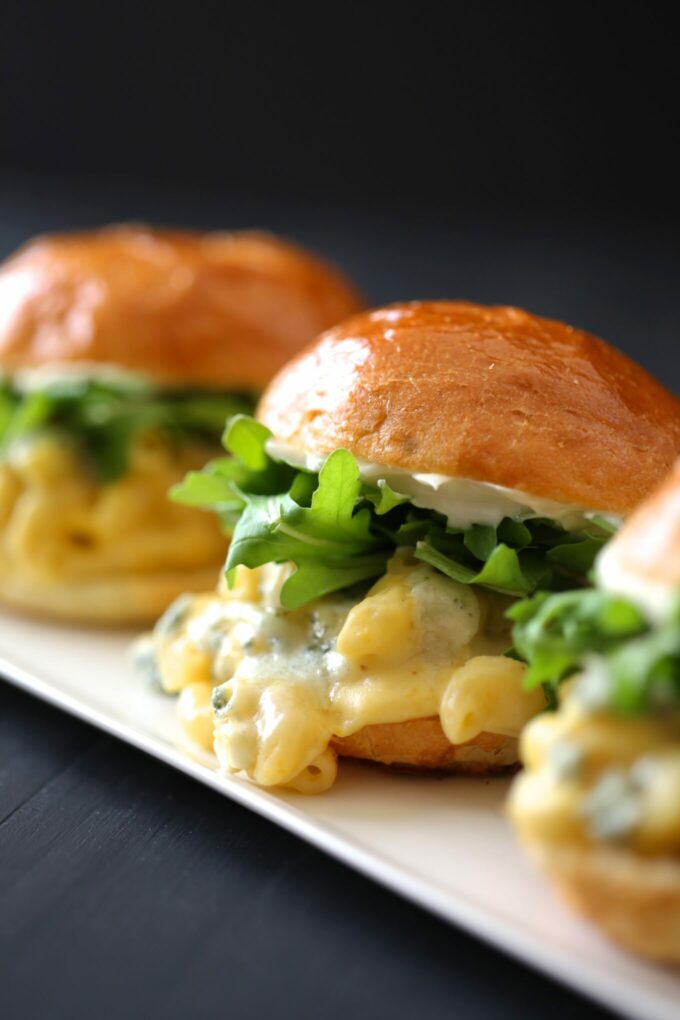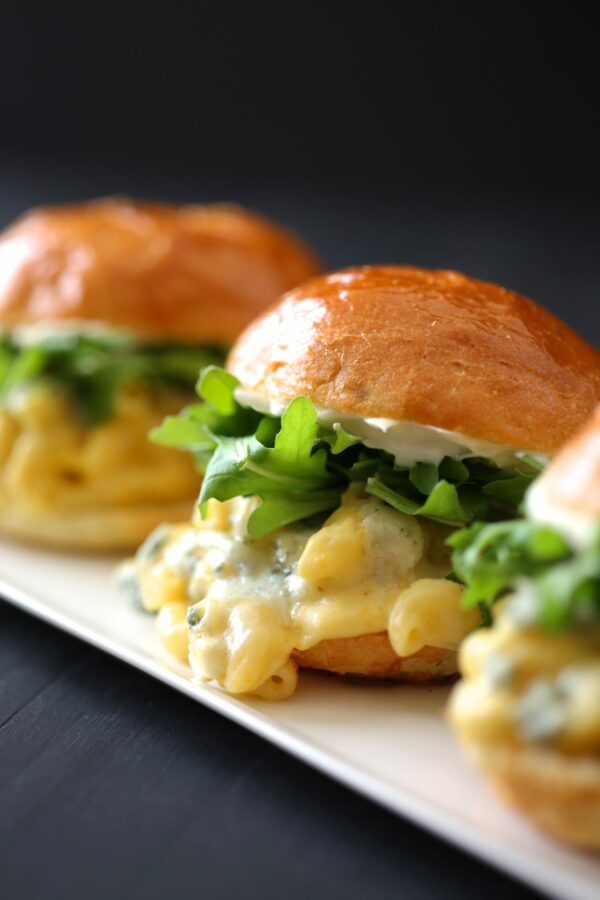 Would you ever squeeze a cow's udder?
Wait.
Is it too early to have an open discussion? Wait. Isn't that what "the line" is for? Sorry, I totally watched The Internship for the seventh time and I almost-pee-my-pants-laugh-out-loud every time Vince Vaughn says, "put it ON-THE-LINE." That's going to be me in fifteen years. Archaic, making up words, and wearing granny panties.
Where was I? Oh, yes, udder's.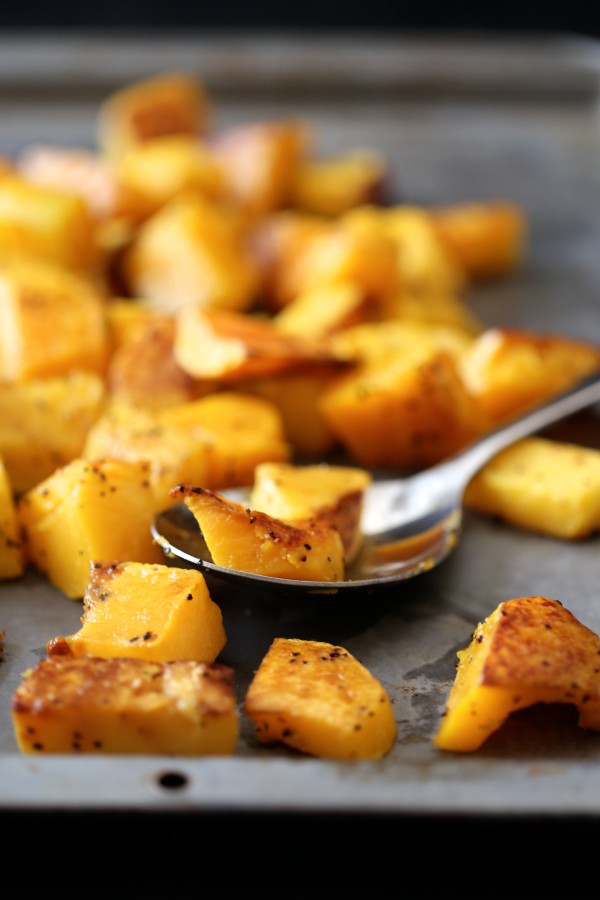 The reason I bring up udders, I am headed to Cleveland, Ohio today to hang out with the American Dairy Association and to do a little cow tipping. Okay, maybe not cow tipping, but more like to compete in a milk chugging contest. That's not right either. Basically, a group of food bloggers and I are are going to be checking out the dairy scene, milking cows, and shouting, "Cleveland Rocks" every minute and a half.
So, what does that have to do with today's post? Two things actually. One, hello, mac & cheese! If you are looking crank up your calcium intake, cheese is your best friend. And let's be real, who is going to say no to a plate full of gooey mac and cheese?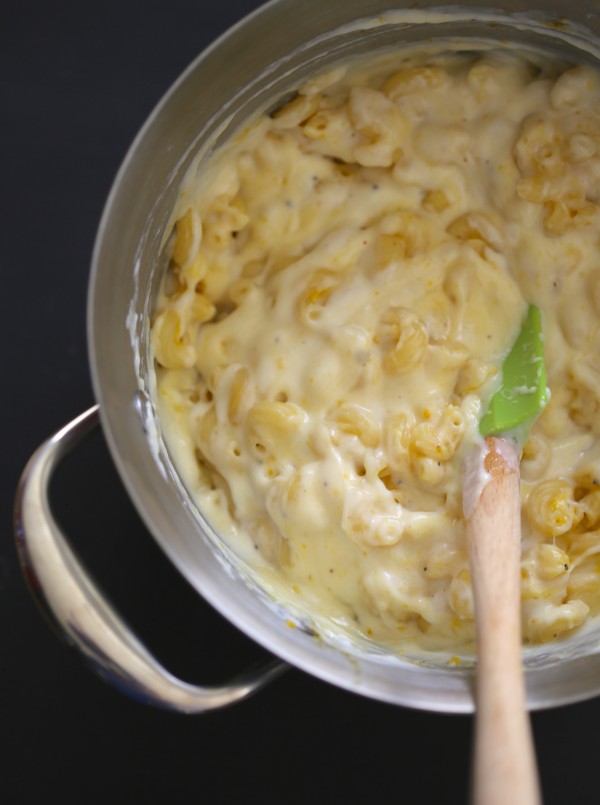 Second, this mac & cheese is actually healthy due to a certain seasonal squash, which needs no introduction. Is it me, or is the butternut squash the BUTT in a slue of dirty jokes? Poor thing. Good thing when you slice, dice, and roast it you forget about it's unusual penis looking characteristics.
Anyways, these sliders are the perfect seasonal and healthy dish to make this fall, especially for game day or getting ready to head out onto the farm. Trust me, they UDDERLY-amazing!
Eat Seasonal Series:
My talented and fantastic friend, Becky, author of The Vintage Mixer, and her husband Josh, are showing us that eating seasonally can be fun! Each month they will provide a Seasonal Produce Guide, which you can save on your iPhone or desktop so you can get in the seasonal eating spirit.
Not only do they provide a beautiful illustration each month like the one above, you can also join me and a few fabulous food bloggers who are serving up seasonally inspired recipes. Follow us on Instagram and tag your photos with the #eatseasonal hashtag!
Aimee – Simple Bites: Beet Braised Lentils with Thyme and Apples
Annalise – Completely Delicious: Kale and Ricotta Stuffed Shells with Butternut Squash Sauce
Kelley- Mountian Mama Cooks: Warm Spinach Salad with Mushroom-Bacon Vinaigrette
Maria- Two Peas and Their Pod: Apple Bread with Brown Butter Glaze
Becky – Project Domestication: Side Microwave Apple Cinnamon Oatmeal
Liren – Kitchen Confidante: Pumpkin Butter Smoothie
Molly – My name is Yeh: mini chicken pot pies
Lindsey – Cafe Johnsonia: Fall Frisee Salad
Heidi – Foodie Crush: Fried Green Tomatoes Grilled Cheese Sandwich
Becky – Vintage Mixer: Carrot and Date Bran Muffins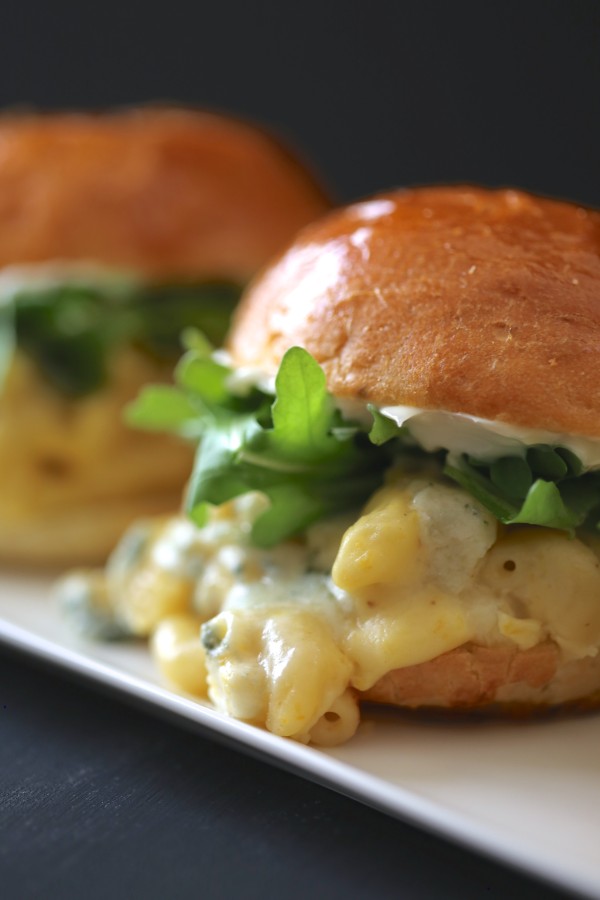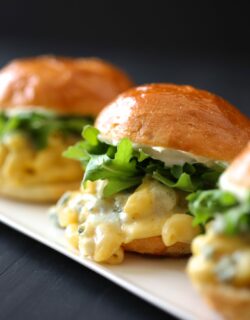 Butternut Squash Mac & Cheese Sliders with Gorgonzola & Arugula
Ingredients:
2 1/2 cups butternut squash, cubed
1/2 cup cream
1 tablespoon olive oil
1 box elbow macaroni
3 tablespoons unsalted butter
3 tablespoons all-purpose flour
1 cup whole milk
1 cup mozzarella cheese
pinch of nutmeg
1 1/2 cups Gorgonzola, crumbles
Arugula, garnish
10 brioches slider buns
salt and pepper to taste
Directions:
Preheat an oven 400 degrees.
Spray a baking sheet with non-stick cooking spray. In a bowl, combine squash, olive oil, and s&p. Place squash on baking sheet and bake for about 30 minutes or until golden brown. Remove from oven to cool slightly.
Meanwhile, fill a stock pot with water and bring to a boil. Add the elbow macaroni and cooking according to package instructions. Drain macaroni, reserving some of the pasta water.
In a food processor, add the roasted squash and cream. Puree until smooth. You may need to add more or less cream. Just make sure the squash isn't super thick. Next, pour the pureed squash into the stock pot with the macaroni. Toss to combine.
Preheat a skillet to medium heat. Melt the butter. Add the flour and begin to whisk cooking out that raw flour taste; about 1 minute. Next, add the milk and continue to whisk until thickened; about four to five minutes. Remove skillet from heat and add mozzarella with nutmeg, and a little s&p. Pour cheese sauce over macaroni in stock pot. Toss to combine.
Place slider bottoms on a baking sheet. Next, take an ice cream scoop and scoop some of the butternut mac & cheese on top of the slider bottom. Top each with a little Gorgonzola and place baking sheet under broiler until Gorgonzola has melted. Remove from oven. Garnish with arugula and place top slider bun on top. Serve immediately.
All images and text ©