Cacio e Pepe Broccolini with Burrata
Delight in the ease of serving Cacio e Pepe Broccolini with Burrata—a delicious, fresh vegetable side perfect for any weekday. Enjoy the simplicity of preparing this flavorful dish as it adds a burst of taste and nutrition to your meals, making weeknight dinners effortlessly delightful.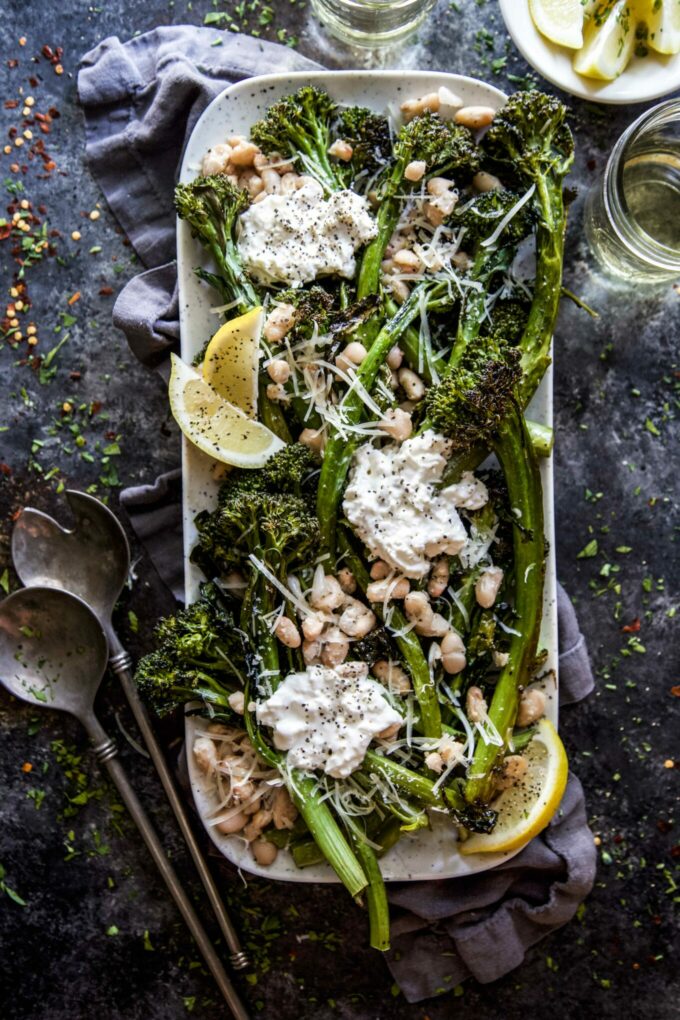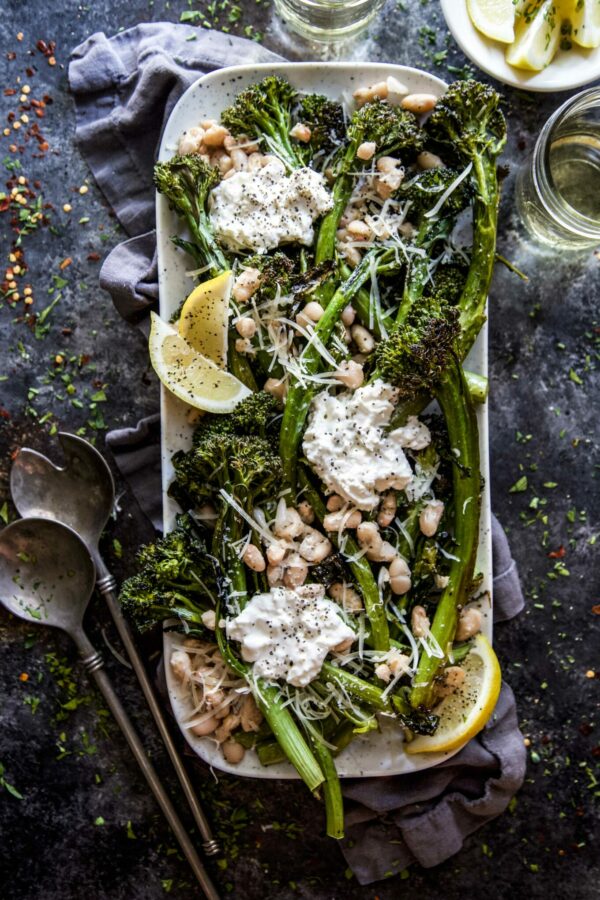 Um, hold up.
How did the last of week of August get here?
I just glanced at my calendar and spotted Baby G's due date is almost a month away. HOLY SH$T!! My to-do list is now going into overdrive. My big goal for this week is to pack our hospital bags, install the car seat, and finish organizing the baby stuff. Doable, right?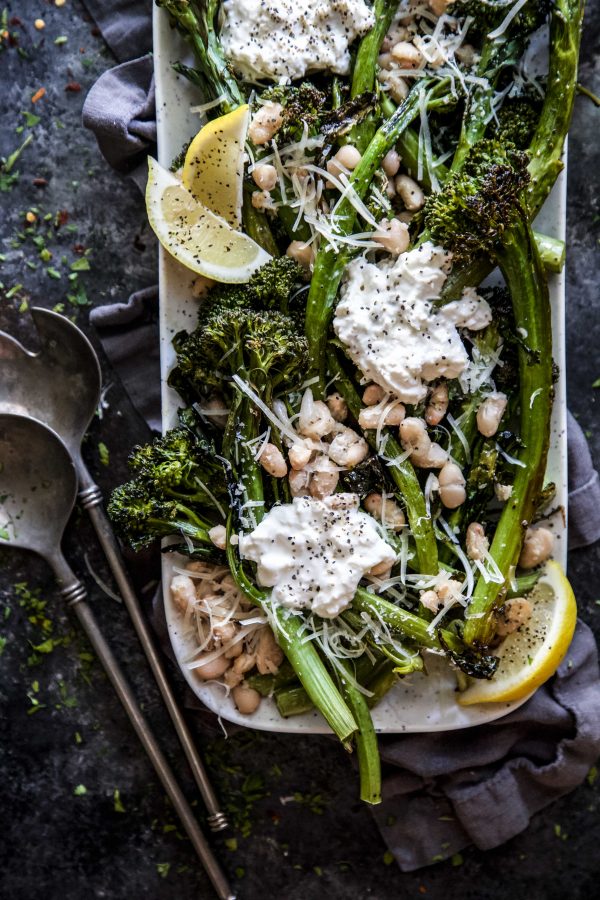 I mentioned on Instagram Stories about items that I had put into my hospital bag and a majority of folks wanted to see a post of what the hell I'm stuffing in my suitcase. SO! Be on the lookout for that post. Also, if you have any suggestions on what to put in said hospital bag LMK.
Anyway, I have baby tunnel vision at the moment and need to talk to y'all about the upcoming holiday. What are you doing? Staying home? Headed somewhere fun? We might escape to the mountains or work on the house. I can tell you which I would rather do.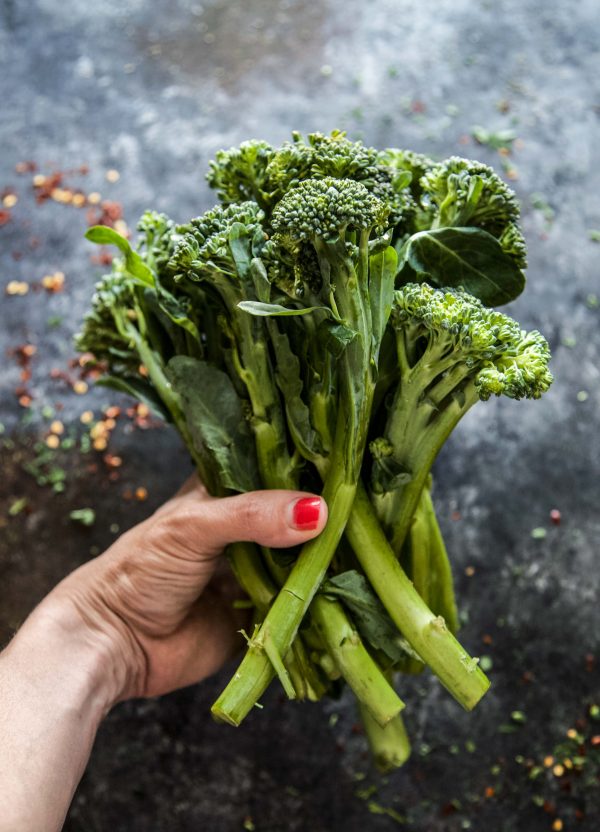 Later this week I am putting together a huge post on The Ultimate Labor Day Menu for you guys. So today, I thought it would be a good idea to give you something you can put into your dinner side-dish arsenal rotation: Cacio e Pepe Broccolini with Burrata.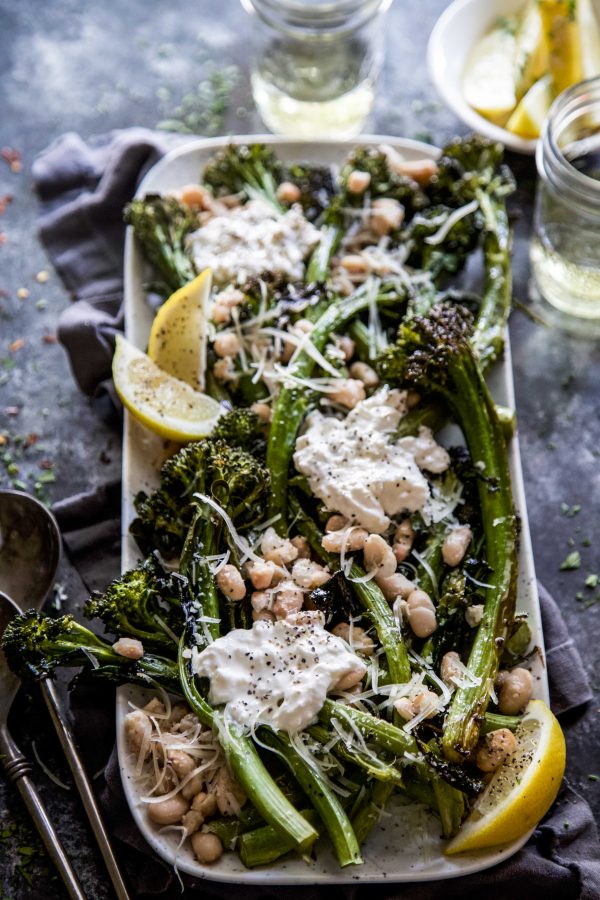 I know talking about vegetables on a Monday is not the sexiest thing. BUT! I feel like with the kiddos back-to-school and dinner time being this crazy, all-hands on deck experience that you might need a quick, flavorful side.
This broccolini comes together so quickly. Simply saute the broccolini and navy beans with garlic and olive oil. Top with cheese and a squirt of lemon juice. What could be better?
Have a great Monday, friends!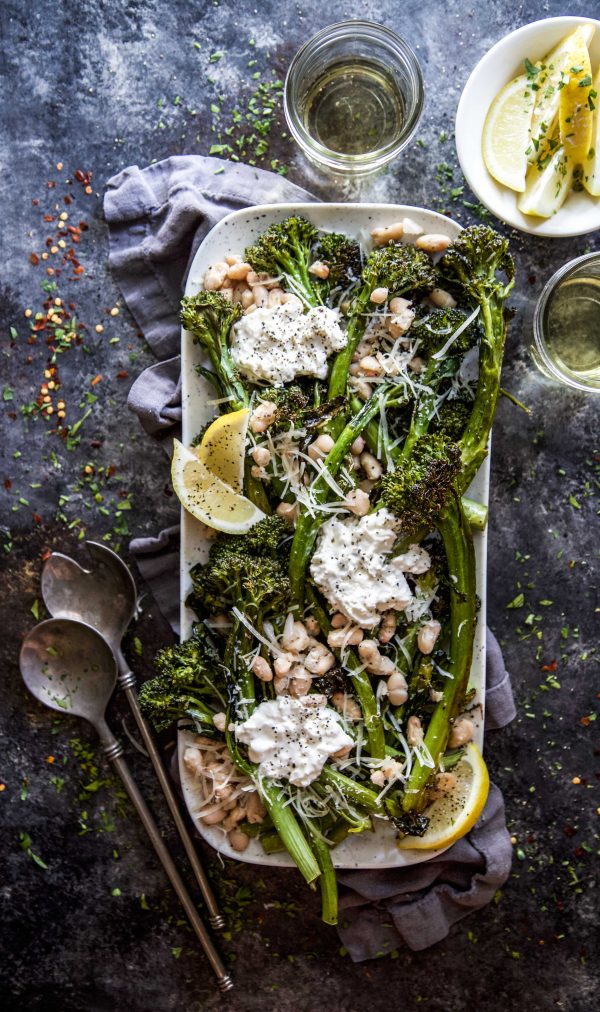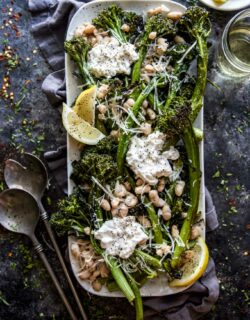 Cacio e Pepe Broccolini with Burrata
Ingredients:
2 bunches fresh Broccolini, halved lengthwise
5 tbsp olive oil, divided
salt and pepper to taste
2 15oz. cans of navy beans, drained, rinsed, and patted dry
1 garlic clove, minced
1/4 cup chopped fresh parsley
8 ounces burrata cheese
1/3 cup shredded pecorino Romano cheese
one lemon, cut into 4 wedges
Directions:
Preheat a large non-stick skillet to medium-high heat. In a large bowl toss the broccolini with 3 tbsp olive oil. Add half the broccolini to the skillet, spread into an even layer, and cook until crisp about three minutes per side.
Transfer the broccolini to a large serving bowl and add the remaining broccolini to the skillet to cook. Once cooked transfer it to the bowl and toss the entire broccolini with salt and pepper. Set aside.
Wipe the skillet clean and preheat heat to medium heat. Add 2 tbsp of olive oil to the skillet. Add the beans, garlic, salt and pepper. Stir to combine and cook for a few minutes until the beans are warmed through. Add the beans to the broccolini bowl.
Next, add the parsley to the broccolini-bean mixture. Toss to combine. Pour broccolini onto a serving tray and sprinkle top with pecorino Romano and burrata. Drizzle top with more olive oil, lemon juice, and black pepper.
All images and text ©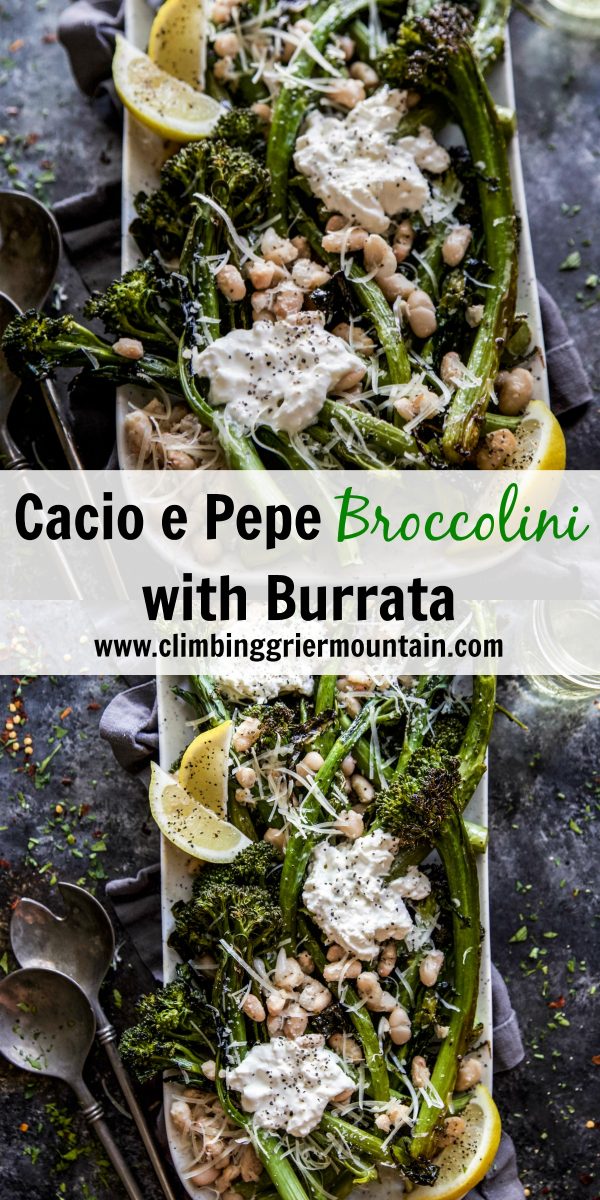 In conclusion, the Cacio e Pepe Broccolini with Burrata offers a symphony of flavors that culminate in a truly delightful dining experience. Elevate your palate and savor the perfect harmony of robust and creamy notes in every bite.