The Ultimate Labor Day Menu
The Ultimate Labor Day Menu is a collection of delicious recipes from appetizers to desserts that will make your holiday weekend extra flavorful!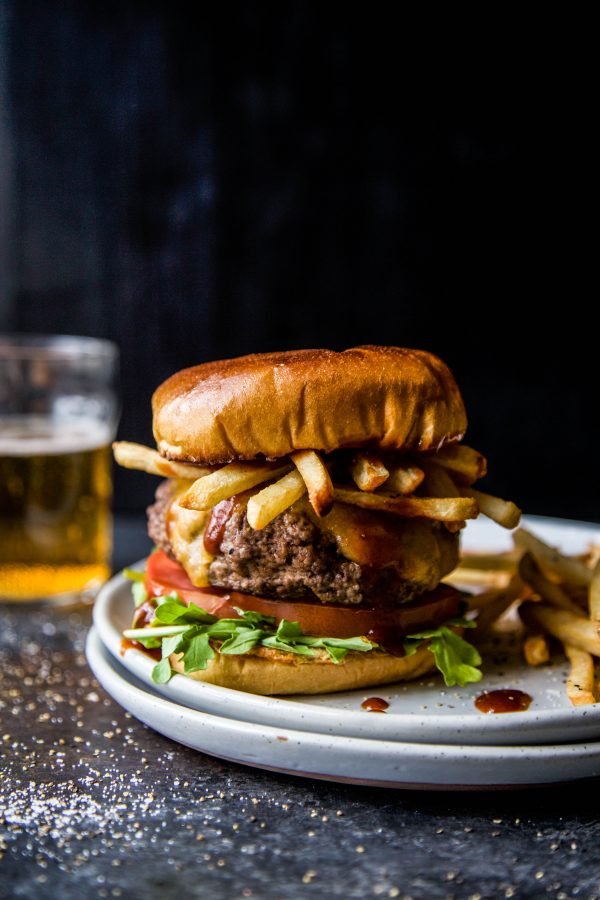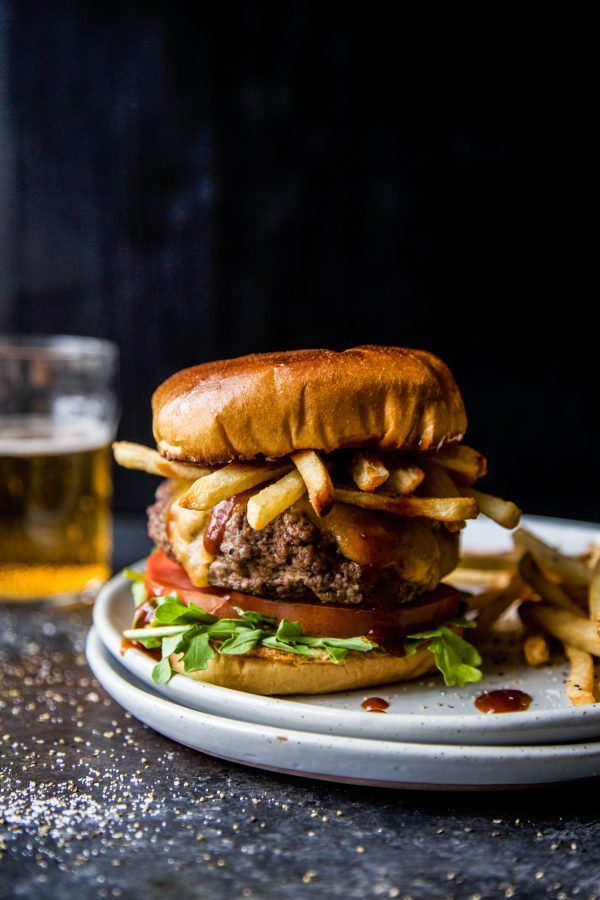 Labor Day.
In t-minus five minutes.
Are you armed and ready?
Like I mentioned on Monday, we are still debating whether to stay home or flee to the mountains this weekend. Fingers crossed for the latter. BUT! Whether you are staying home or taking a trip over the holiday weekend, I wanted to send you guys off with a menu that is flexible, delicious and fully loaded.
I've broken this menu up into five main categories: appetizers/snacks, cocktails, sides, main dishes, and desserts. I think I've covered all the bases. By just scrolling through I instantly get hungry and excited for all the weekend eats!
Alright, are you ready? Let's do this!
Appetizers/Snacks: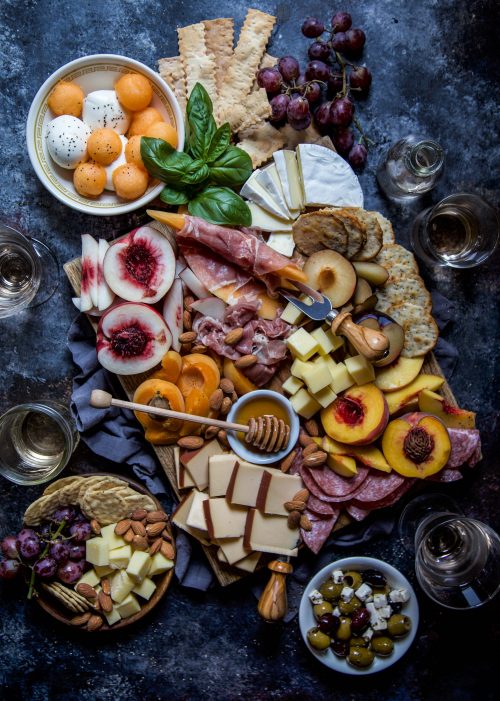 Stone Fruit and Cheese Charcuterie // Bacon Cheeseburger Stuffed Mushrooms // Filipino-Style Baked Chicken Wings // Antipasto Sliders // Easy Labneh Scallion Dip // Chicken Pesto Flatbread with Summer Squash & Peaches
Cocktails: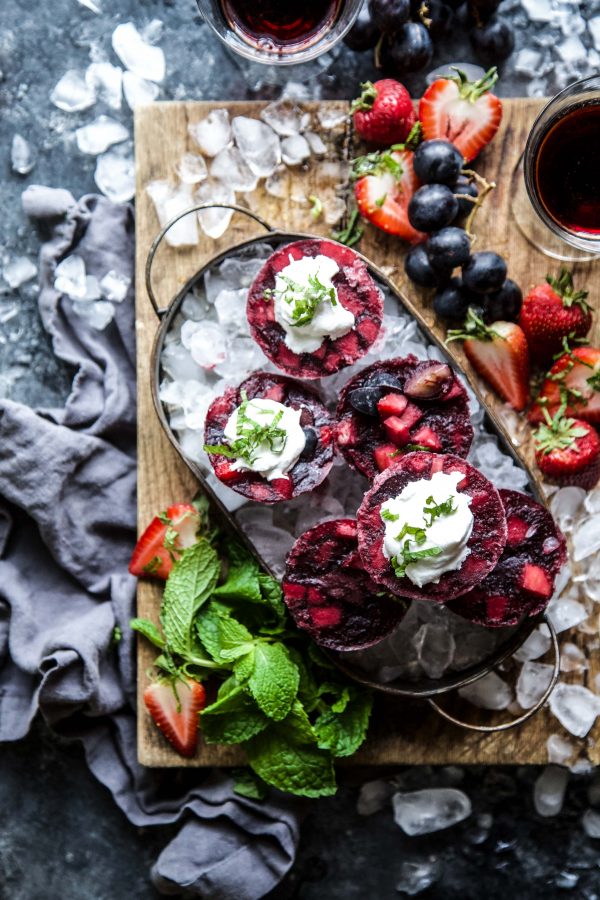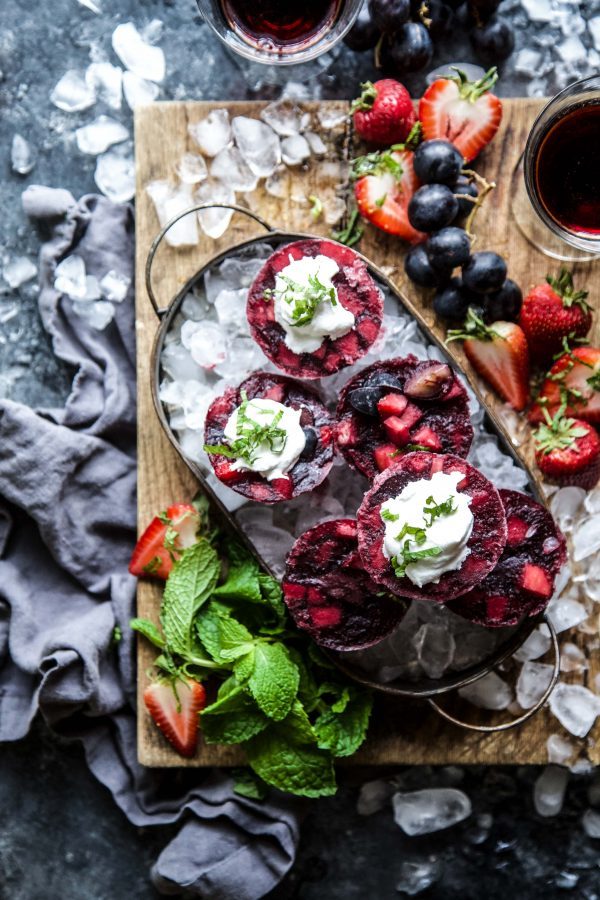 Frozen Sangria Cups with Mint Whipped Cream // Jalapeno Margarita Watermelon Slices // Lemongrass & Basil Lime Sparkling Soda // Pink Lime Margarita // Sweet Tea Sangria with Fresh Mint // Orange Ginger Julep // Turkish Old Fashioned
Sides:
Grilled Corn, Burrata and Poblano Salad // Roasted Curry Tomato Galette // Cacio E Pepe Broccolini with Burrata // Caprese Roasted Asparagus // Spring Roasted Potatoes with Tamarind Butter // Za'atar Panzanella Salmon Salad // Spicy Shrimp with Fennel and Feta // Cheesy Bacon Summer Squash
Main Dishes: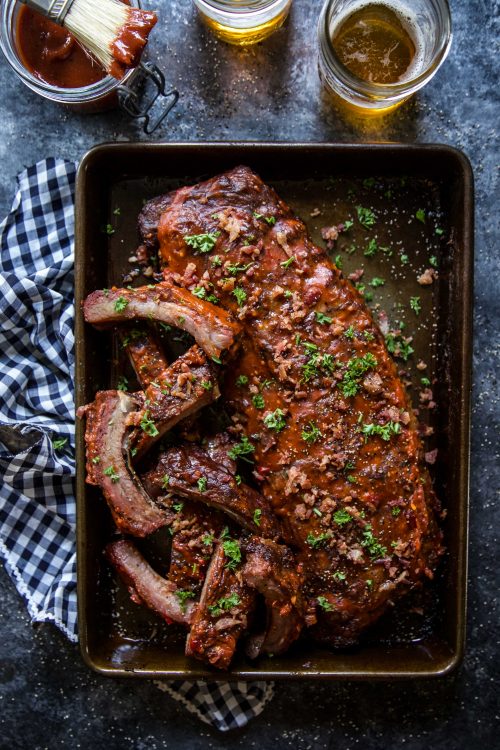 Roasted Jerk Chicken with Rice & Peas // Spiced Chicken Burgers with Special Sauce // American Lamb & Frites Burger // Turkish Shrimp BLT Salad // Greek Pizza Bagels // Rotisserie Seasoned Chicken Breast Cobb Salad Skewers // Grilled Pork Tenderloin Tacos with Corn-Okra Relish // Korean BBQ Pulled Pork with Cornbread Topping // Mediterranean Chicken Meatball Skewers // Greek Corn Chowder // Loaded Cheeseburger Hot Dogs // BBQ Pimento Cheese Glazed Ribs with Crispy Bacon
Desserts: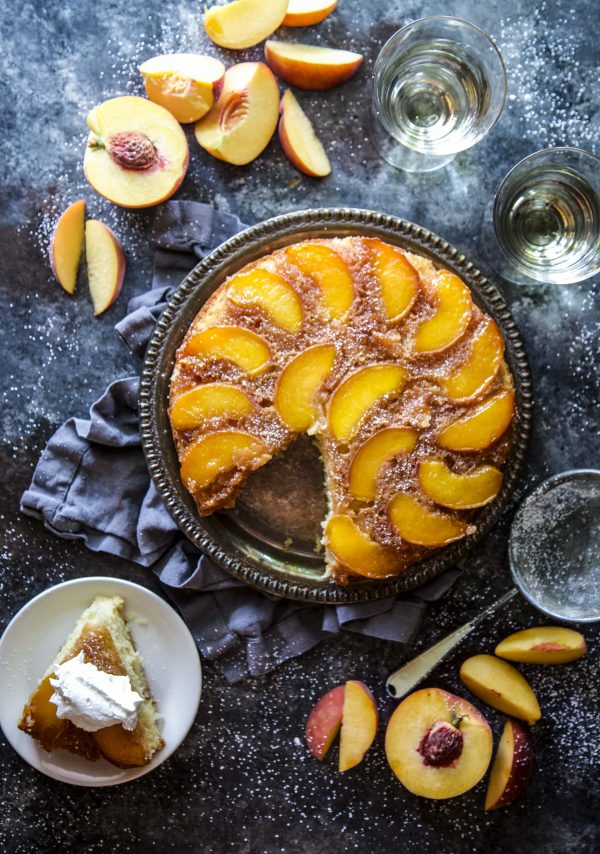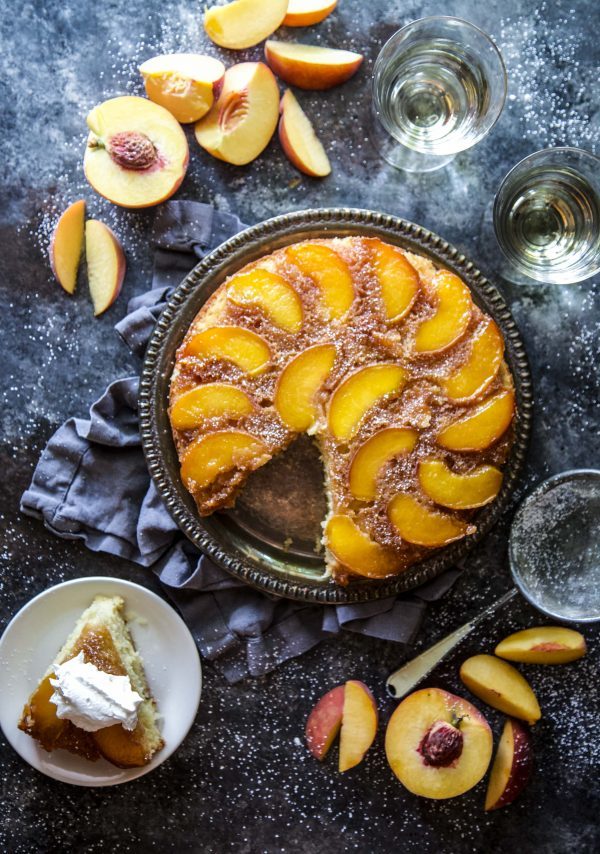 Peach Upside-Down Cake // Blueberry Cardamom Buckle Cake // Dark Chocolate Oatmeal Moon Pies // Rose Strawberry Cookie Crisp Cups // Easy Cherry Biscuit Cobbler
Happy Labor Day Weekend, friends! 
In conclusion, the Ultimate Labor Day Menu promises a memorable celebration filled with delectable dishes and summertime flavors that will leave your guests satisfied and your gathering unforgettable. Cheers to a fantastic Labor Day!