caramel & sea salt whiskey silk pie with toasted marshmallow
Caramel & Sea Salt Whiskey Silk Pie with Toasted Marshmallow is a decadent dessert that's perfect for any occasion! You'll want a slice, or two!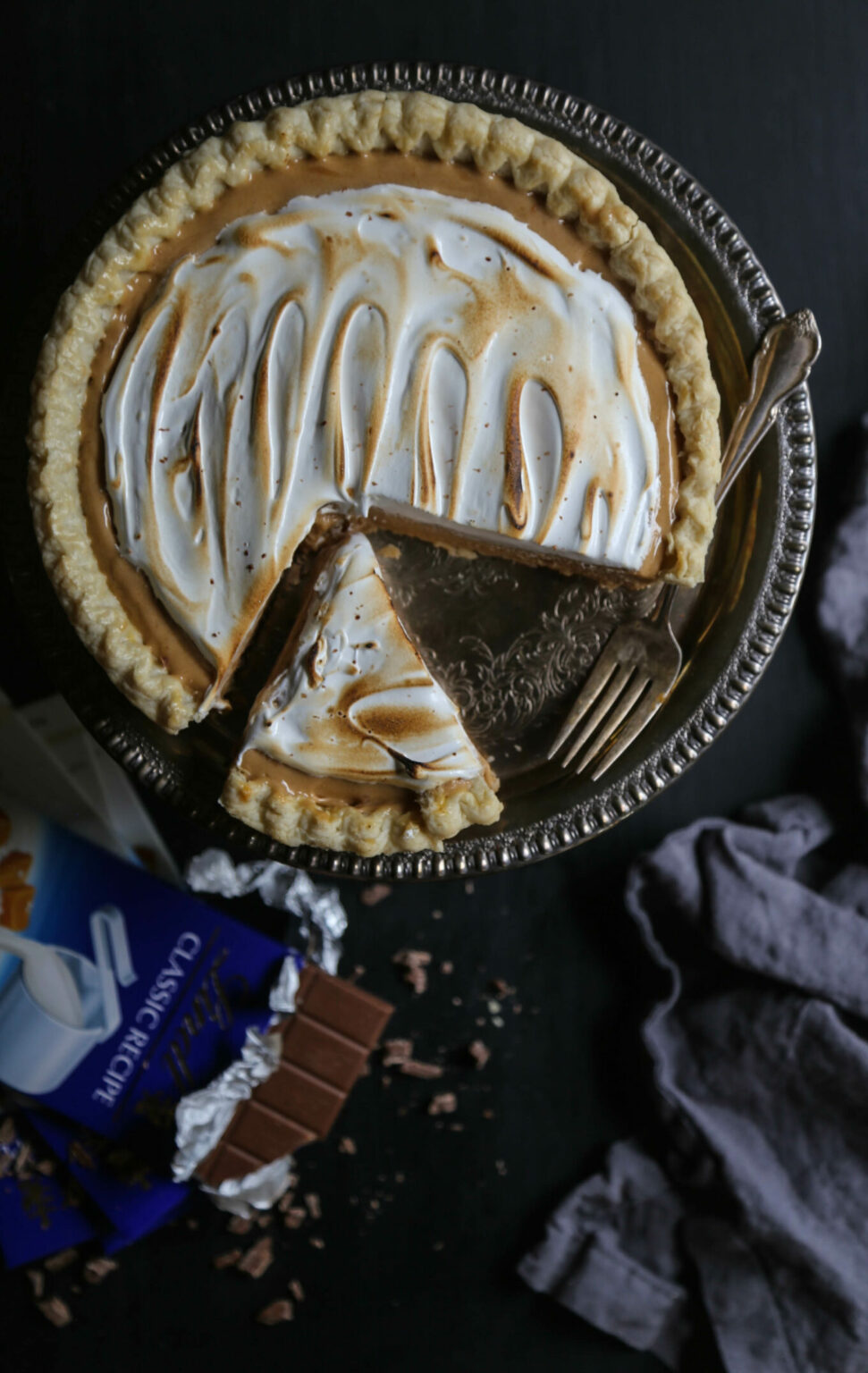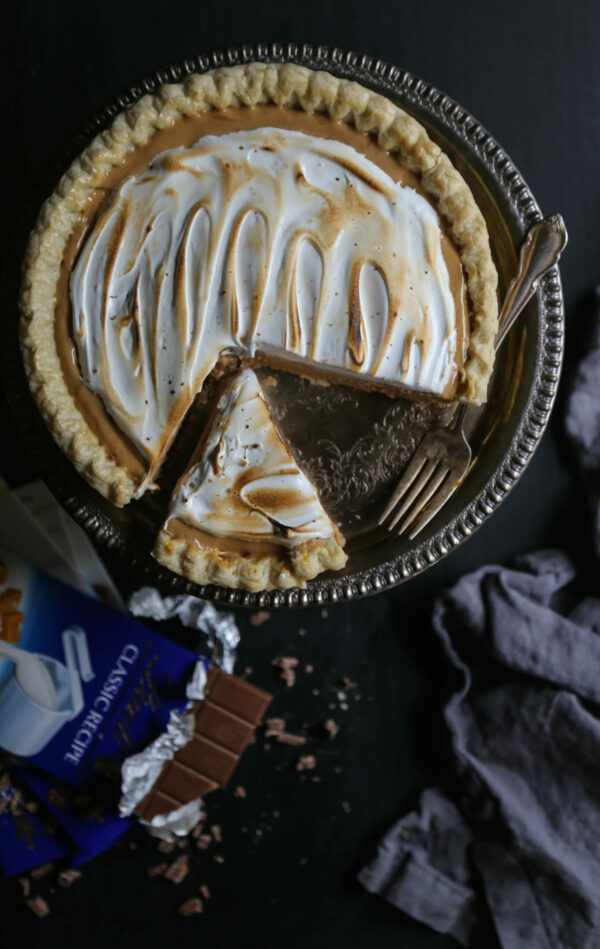 Happy "Pi Day!"
Or happy, 3.141592653589 day?
Nothing like dessert and a little mathematical fun to get the blood flowing on this Monday morning. Don't tell anyone, but I actually didn't mind studying math in school. Let me rephrase that statement. I had more patience studying algebra than geometry. When you start asking to me to solve geometry proofs, I start to get hives.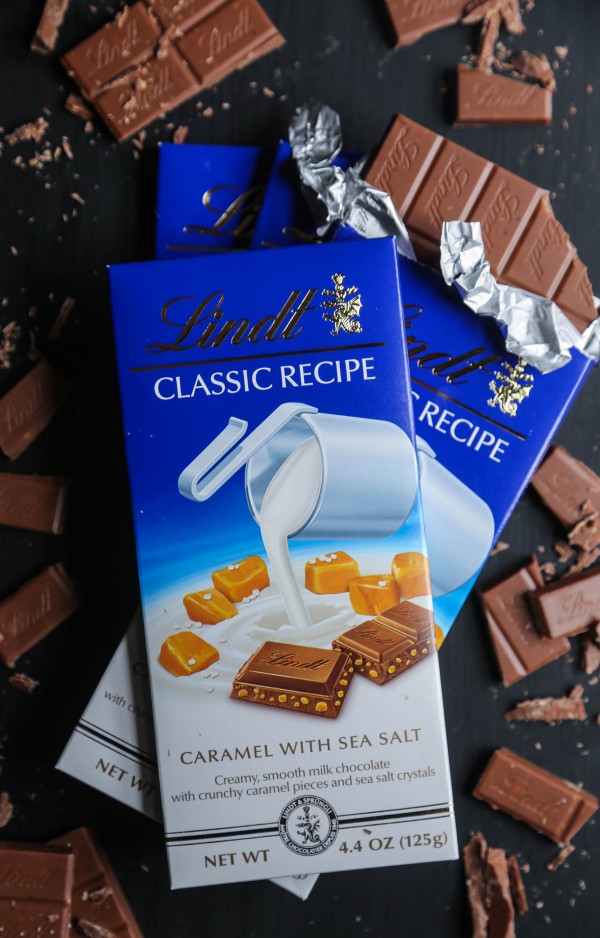 I never understood how anyone could ever sit down and write on a piece of paper every step of a mathematical argument so there are ZERO gaps. All I see when I read proofs: PS=WZ must equal a hippopotamus that delivers dynamite to PR over PQ, but not limited to the Leprechaun with skyscraper full of gold to conclude that WZ is in fact PS. Let's just say I got a C for effort in geometry.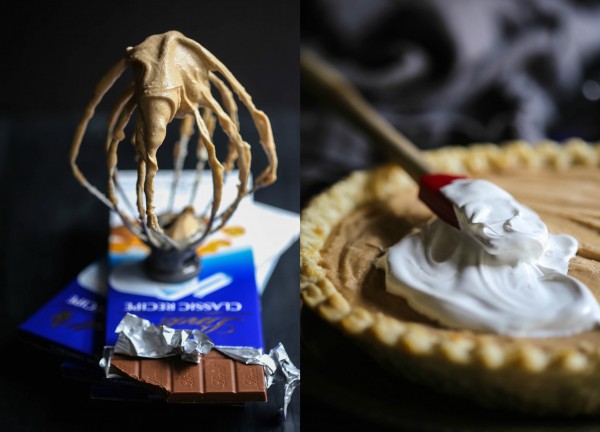 But rather than get us all flustered on this lovely Monday morning, let's talk about the real reason for this post, 'Pi Day!' Even though pie isn't my first choice at a dessert bar, this Caramel & Sea Salt Whiskey Silk Pie with Toasted Marshmallow is so good it's practically from heaven. And the reason for its saintly abilities is due to the very special chocolate I used.
The Master Chocolatiers at Lindt sent me their perfect everyday chocolate that's creamy and smooth to celebrate Pi Day. Melted CLASSIC RECIPE Caramel and Sea Salt Milk Chocolate bars  mixed with butter, sugar, vanilla extract, and whiskey make for the ultimate silk pie. Yes, it's a little bit of a labor of love, but at least you aren't solving proofs while baking this beauty!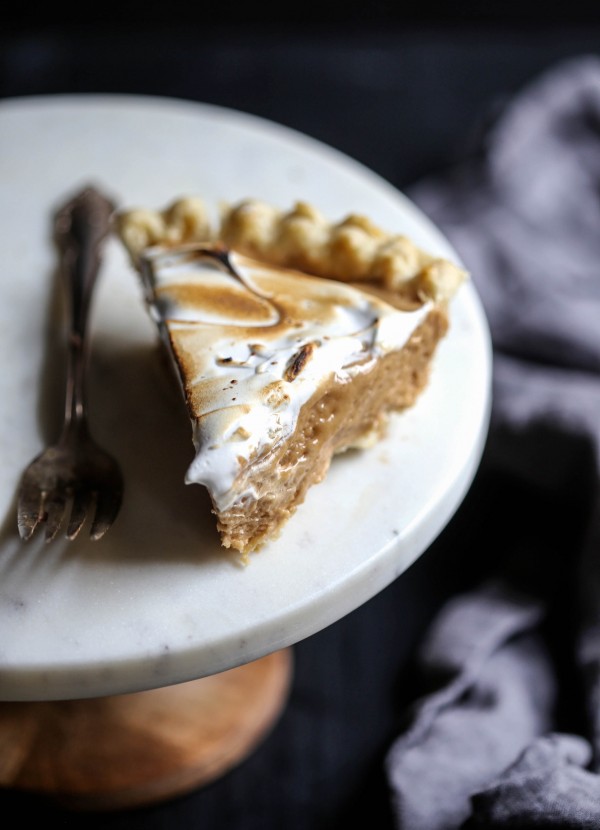 This pie comes together pretty quickly once you've got the crust covered and the filling whipped up. The fun part is toasting the marshmallow frosting. You'll feel like a kid again sans the homework.
So, who needs a slice?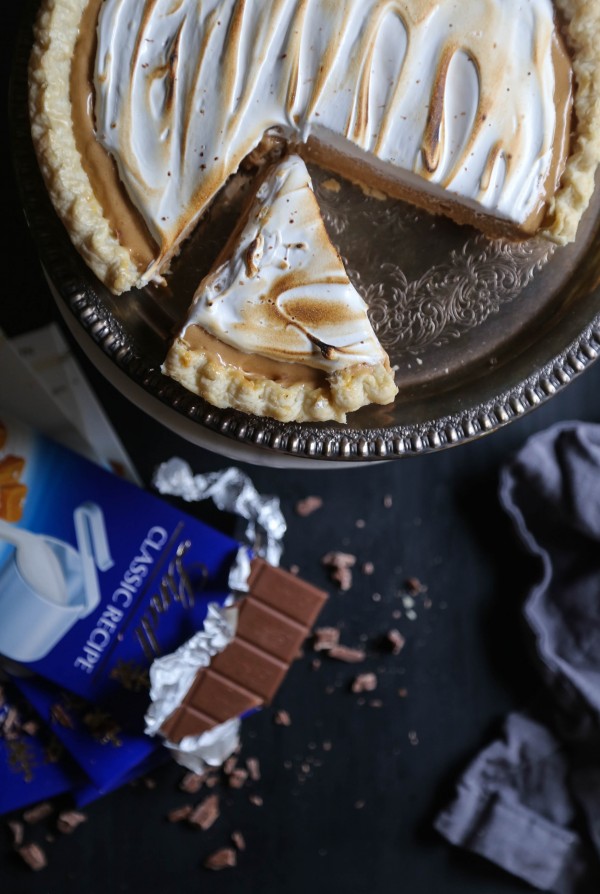 ***This post was sponsored by Lindt Chocolate. As always, all opinions expressed are 100% my own. ***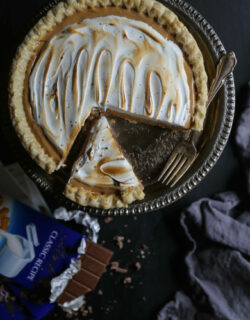 Caramel & Sea Salt Whiskey Silk Pie with Toasted Marshmallow
Ingredients:
for the crust: 
1 unfrozen packaged pie dough or homemade
1 egg, whisked
for the filling: 
2 sticks cold unsalted butter, cubed
1 1/2 cups granulated sugar
4 ounces Lindt CLASSIC RECIPE Caramel & Sea Salt Milk Chocolate, chopped finely
1 teaspoon vanilla extract
1 teaspoon whiskey
4 large cold eggs
for the toasted marshmallow:
2 egg whites

¼ teaspoon kosher salt

¼ cup granulated sugar

¾ cup corn syrup

1 teaspoon vanilla extract
Directions:
Preheat oven to 400 degrees. 
for the crust:
Roll out the pie dough into a 12 inch circle. Transfer the dough to a 9-inch pie plate that has been sprayed with non-stick cooking spray. Cut away any overlap. Take a fork and prick the pie crust all over to keep it from rising. Next, brush the pie dough with the egg wash. Place in the oven and let it bake for about 13 minutes or until golden brown. Remove from oven and place on a wire rack to cool completely. 
for the filing: 
In a microwave safe bowl, add the chocolate. Place the chocolate into the microwave and cook on high for 45 seconds. Stir chocolate and place back in the microwave for 15 seconds. Remove the melted chocolate from the microwave, stir, and set aside to cool. You will want the chocolate to be completely cool, but still be able to pour into the butter-sugar mixture. This is important because if the chocolate isn't cool, it will turn your filling into a giant mess! 
In a stand mixer fitted with a whisk attachment, whisk together unsalted butter and sugar. Scrape down the sides and continue to whisk until fluffy about four to five minutes. Next, pour the cooled chocolate over the butter-sugar mixture. Continue to whisk, scraping down the sides as needed. Next, add the vanilla extract and whiskey, and continue to whisk. Now, take an egg from the fridge and crack into the chocolate mixture. Set a timer and allow the egg to be whisked for exactly five minutes. Once five minutes is up, scrape down the sides, and repeat process three more times. Yes, it's a 20 minute commitment, but WORTH IT!
Once you have whisked the final egg, scrape down the sides and make sure the filling is combined. Pour the filling into the prepared pie crust and place in the fridge for at least an hour before adding the marshmallow icing. Once the pie filling has set, remove pie from fridge and spread marshmallow icing on top of the pie filling. Taking a small torch, toast the marshmallow icing. Slice the pie and serve immediately. 
for the toasted marshmallow:
In a stand mixer with a whisk attachment, beat egg whites with salt until frothy. Gradually add sugar, beating until soft peaks form. Heat syrup in a glass microwaveable dish until it boils. Pour syrup in thin stream over egg white mixture, a little at a time. Beating on high speed until harder peaks form. Add vanilla and beat until glossy!
All images and text ©