ten lucky charms dessert recipes
Celebrate St. Patrick's Day with one of these 10 Lucky Charms Dessert Recipes! Easy to make, delicious, and full of Irish luck!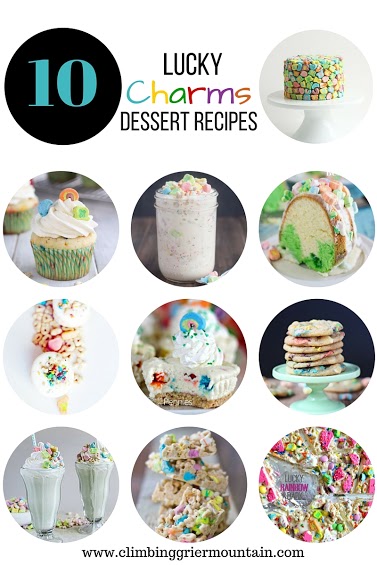 Happy Fri-YAY!
I don't know whether I'm more excited today because we are bound for the mountains to action #SPRINGBREAK2016. Or, that today's round-up is one of my all-time favs! Hmmm….you know what? I say it's both.
Crazy to think that next week is St. Patrick's Day! Don't worry, I didn't forget to pack my "Kiss Me I'm a Wildcat" t-shirt. I will definitely be supporting my beloved Kitties while keeping those green 'pinchers' an arms length away. Wait. Do people still pinch you if you don't wear green? Or is that something elementary kids make up just to be cool?
Anyway, whether you are on team pinch or not, I highly suggest you pause on the green raids because we have dessert to discuss. St. Patrick's Day wouldn't be complete unless you had a certain Irish themed cereal at your disposal. These 10 Lucky Charm Dessert Recipes are from a few fantastic bloggers that are Leprechaun approved and fun to make!
Just be warned, spring breakers will be after your Lucky Charms.
1. Lucky Charms Cake -­ Alana Jones Mann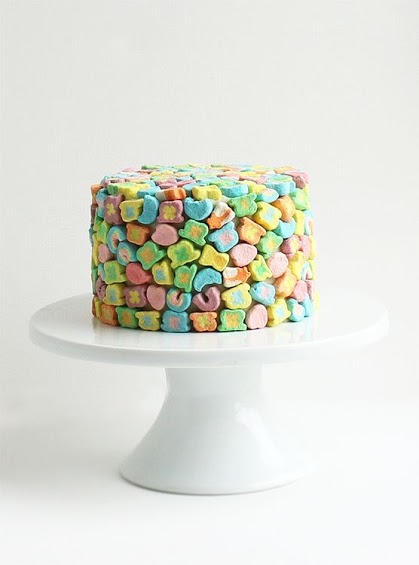 2. Lucky Charms Cupcake ­ – Spoonful of Flour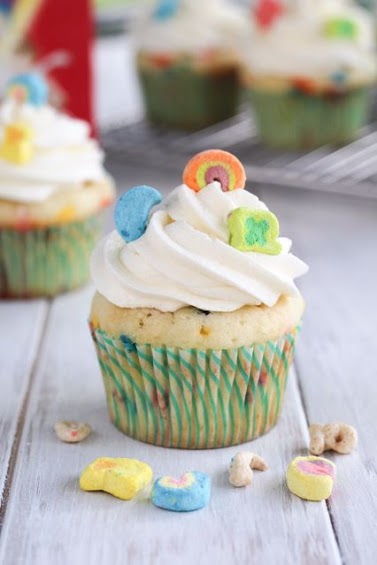 3. Lucky Charms Blizzard -­ Boys Ahoy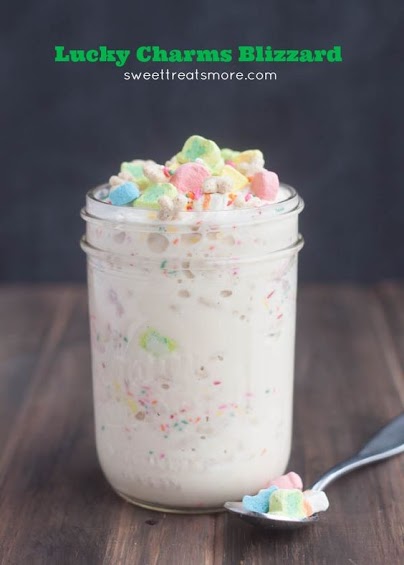 4. Lucky Charms Swirled Bundt Cake ­- Chelsea's Messy Apron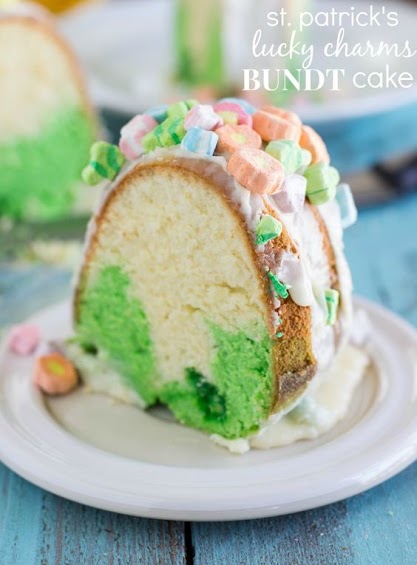 5. Lucky Charms Macarons ­- The Busy Spatula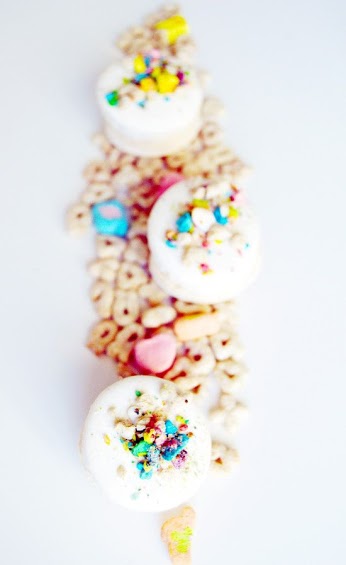 6. Lucky Charms Cheesecake ­- Spend with Pennies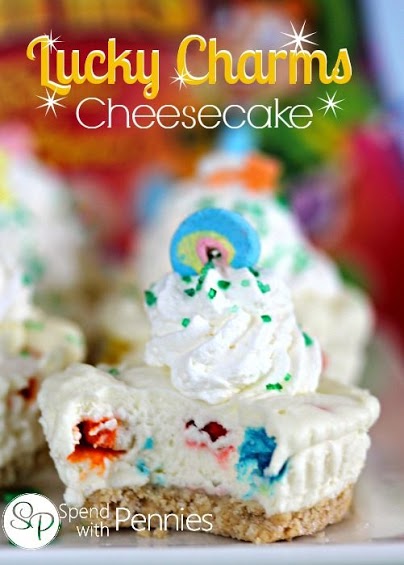 7. Lucky Charms Cookies ­- Is This Really My Life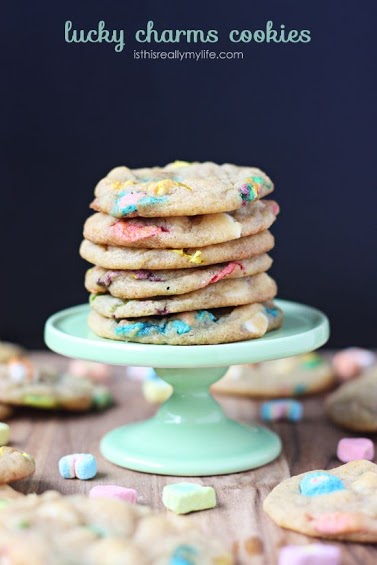 8. Boozy Lucky Charms Cereal Milkshakes – How Sweet It Is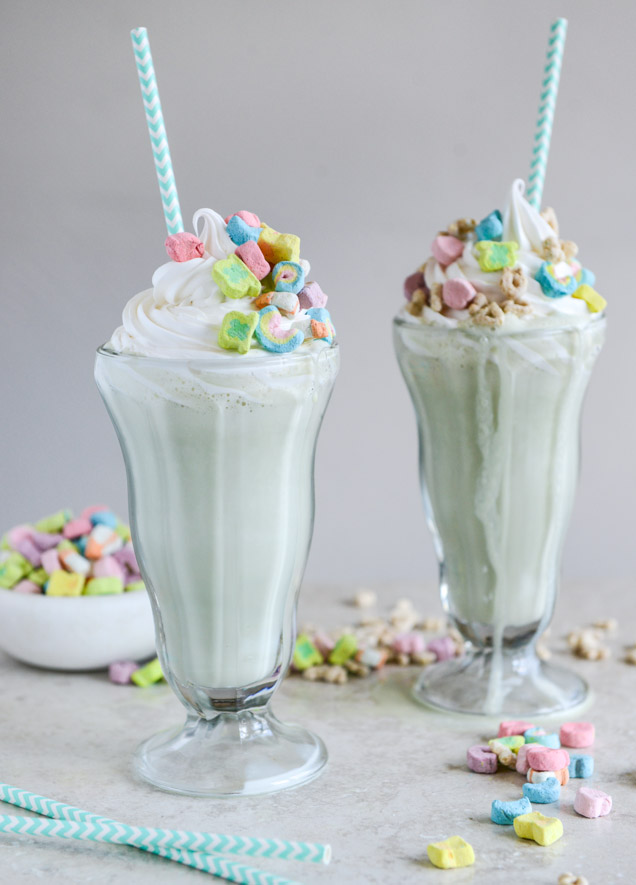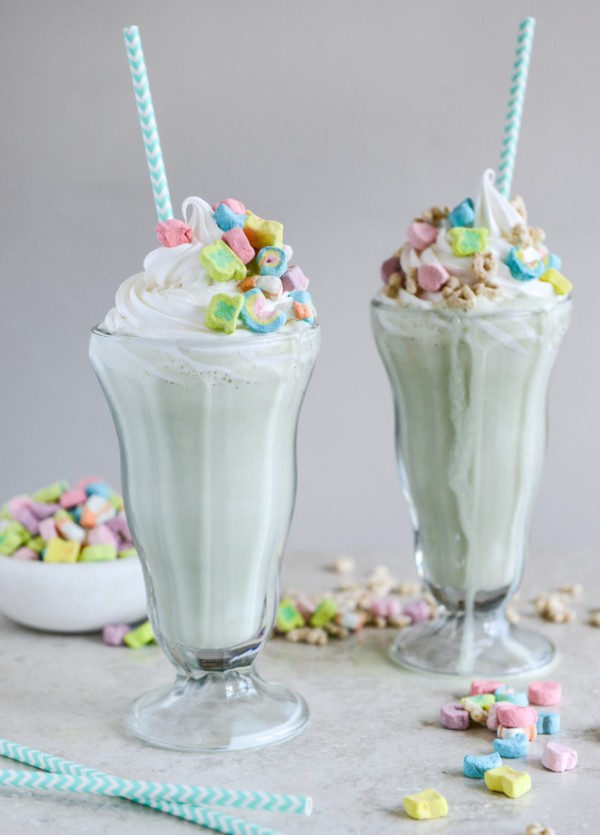 9. Homemade Lucky Charms Treats -­ Sweet C's Designs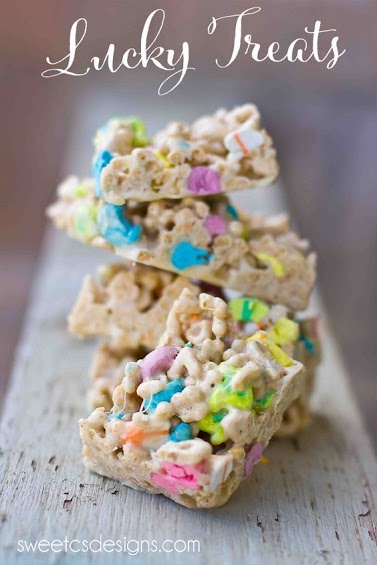 10. Lucky Rainbow Bark ­- The Domestic Rebel