Cardamom and Vanilla Baked Oatmeal
Cardamom and Vanilla Baked Oatmeal is an easy and delicious meal for breakfast!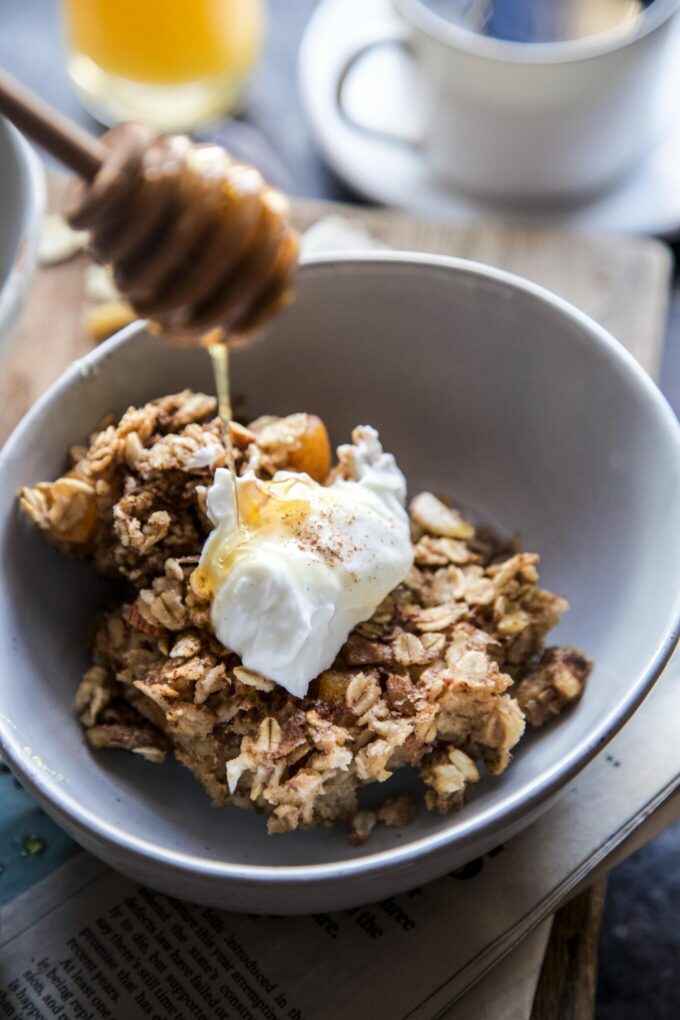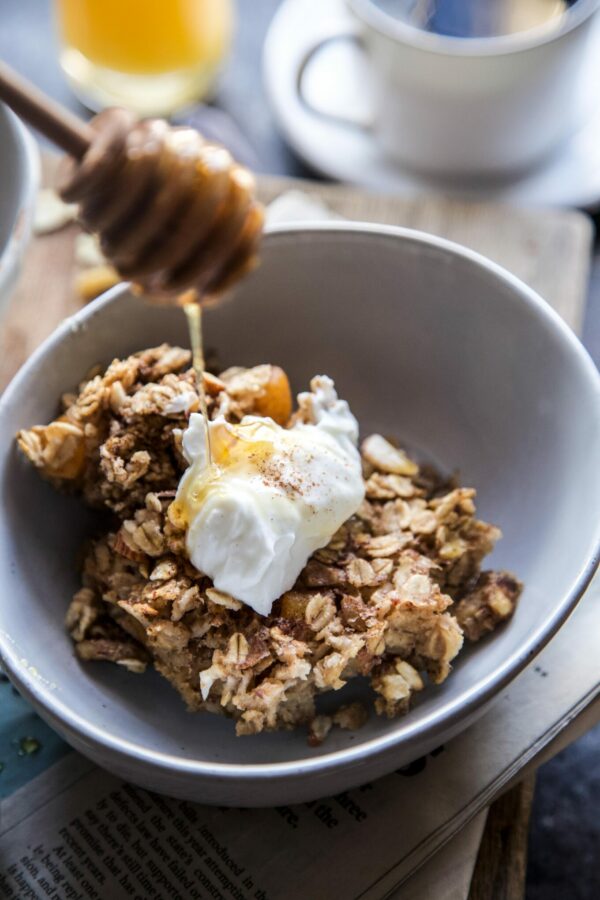 This Thursday.
It's on.
I'm getting on an airplane with Charlie by myself. LORD HELP ME.
I keep telling myself that I'll be fine. I've been around the world and back so I should be okay with any burp ups. BUT! For some reason, the thought of carrying an infant through an airport gives me high anxiety.
Charlie is a good baby overall. My issue is that people stare and judge you the entire time you are carrying a baby through the airport and on the plane. Have I told you that I hate when people stare at me? I get nervous when people sing me happy birthday as I blow out the candles. Total weirdo, I know.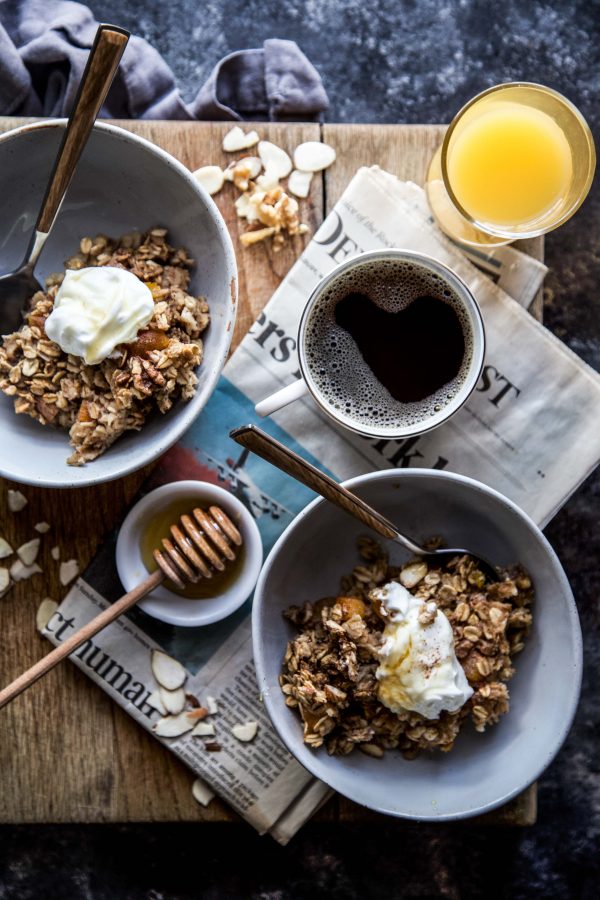 Anyway, I am trying to decrease my anxiety by being efficient in packing. My plan is to check a bag, bring the stroller (gate check it), and wear her & a diaper bag. That should work, right? Lord help me if it doesn't. The crazy part is I get back with her on Sunday and then we leave for Washington on Wednesday. So I definitely need to have my sh$t in order.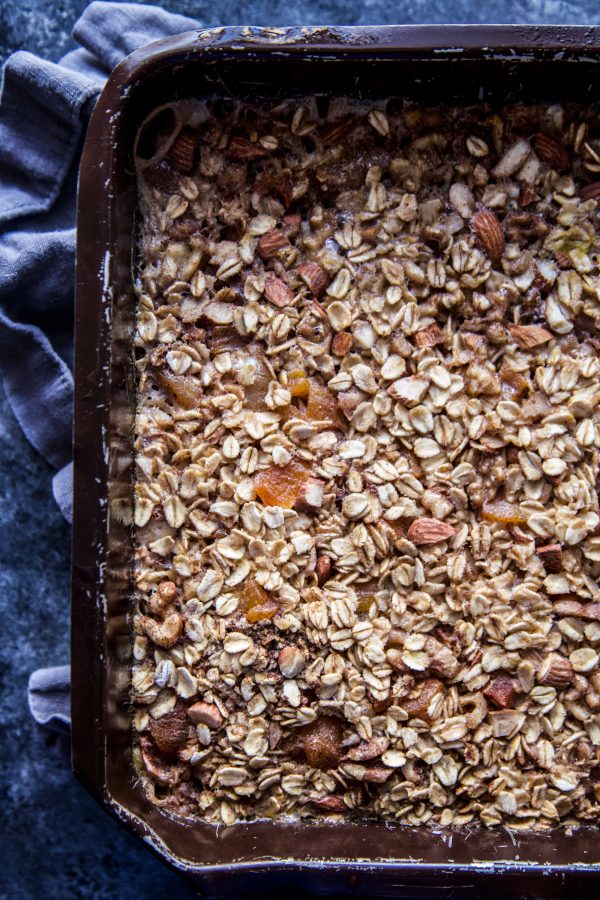 Okay, before I keep packing and re-packing, let's chat about the this Cardamom and Vanilla Baked Oatmeal. You guys know that my love for cardamom runs deep. I don't know what it is about this spice that makes me feel all warm and cozy inside.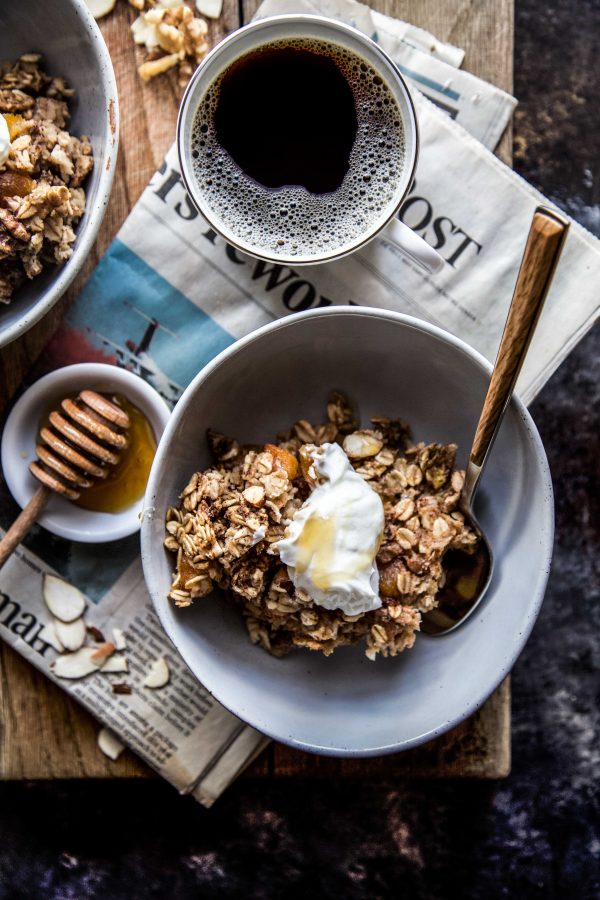 I decided to toss it with some vanilla and oats which turned into this oatmeal bake. I should make more of these bakes. So easy to prep and a great meal to reheat when you're short on time in the morning. Plus, you can add or subtract whatever kind of flavor your heart desires. I added apricots in this version because the cardamom goes so well it.
Maybe I should bring a pan of this on my flight to keep people distracted?
It's either that or pot (wink, wink).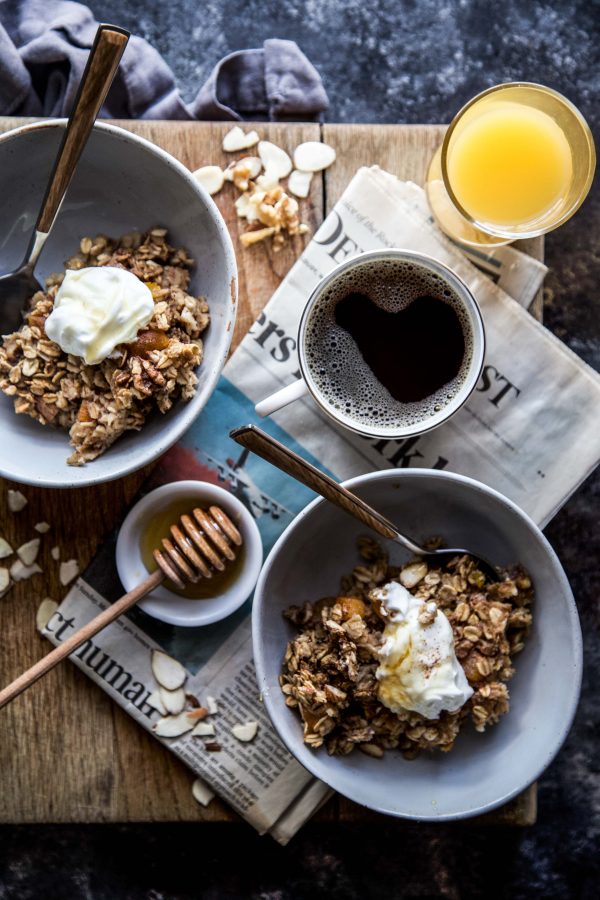 Cardamom and Vanilla Baked Oatmeal
Cardamom and Vanilla Baked Oatmeal is an easy and delicious meal for breakfast! 
Ingredients
2 cups old fashioned oats
1 cups chopped almonds
1 cups chopped dried apricots
½ tsp ground cardamom
½ tsp baking powder
½ tsp kosher salt
1 tsp ground cinnamon
2¼ cups milk (or almond milk)
⅓ cup honey + more for garnish
1 large egg
1 tsp vanilla extract
Greek yogurt, for garnish
Instructions
Preheat your oven to 375 degrees. Spray an 8-inch baking dish with non-stick cooking spray.

In a large bowl combine the first eight ingredients. In another large bowl combine the milk, 1/3 cup honey, egg and vanilla extract.

Take the first bowl with the oats and spread it evenly into the prepared baking dish. Next, pour the milk mixture over the oats.

Bake the for about 30 minutes or until set.

To serve, place some of the oatmeal on a plate and garnish with honey and Greek yogurt!
Did you make this recipe?
Please leave a comment below and share a photo on Instagram with the hashtag #thecuriousplate!