chili cheese parsnip fries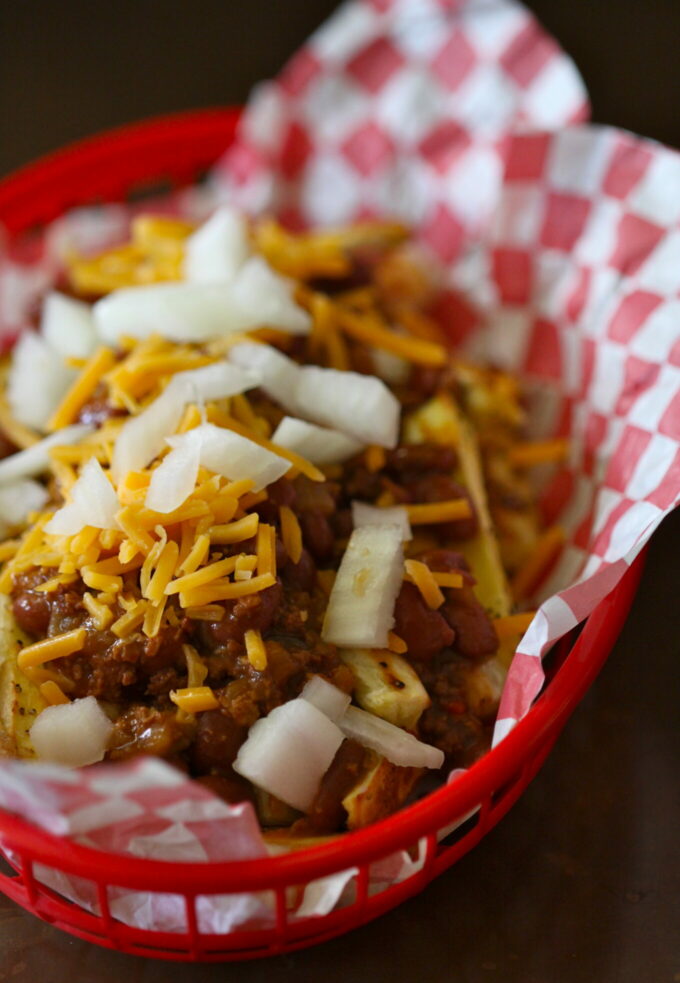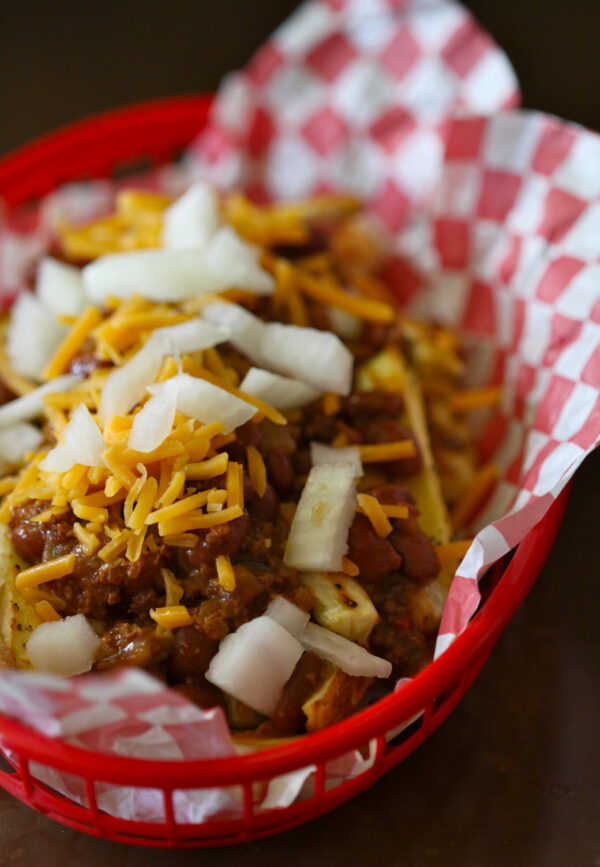 Phew.
I'm back.
For a bit.
Did I mention I head back to Kansas City on Friday for a wedding? Yep, Yep. Another good friend is getting married and since I would never miss the chance to see my cute little niece, Josie, we are Kansas City bound on Friday. But for right now, it feels good to be back in Denver.
I had a blasty-blast of a time in the Bahamas catching up with old friends, sitting on the beach with fruity cocktails, and watching one of my good friends get married. I definitely want to go back with Mr. B and do a little scuba diving action. The water was so clear and WARM. Plus, even though I was only there for four days, it really is a quick getaway so if traveling to Mexico makes you want to pee your pants the Bahamas is a great option.
Anyways, as I play catch up and get ready to turnaround again this week, I thought I would distract y'all with these chili cheese parsnip fries. Do you ever have those moments, where you are thinking that watching paint dry sounds more fun than doing the plank a day challenge and then all of a sudden you have a mad craving for chili cheese fries? No? Just me? Fantastic.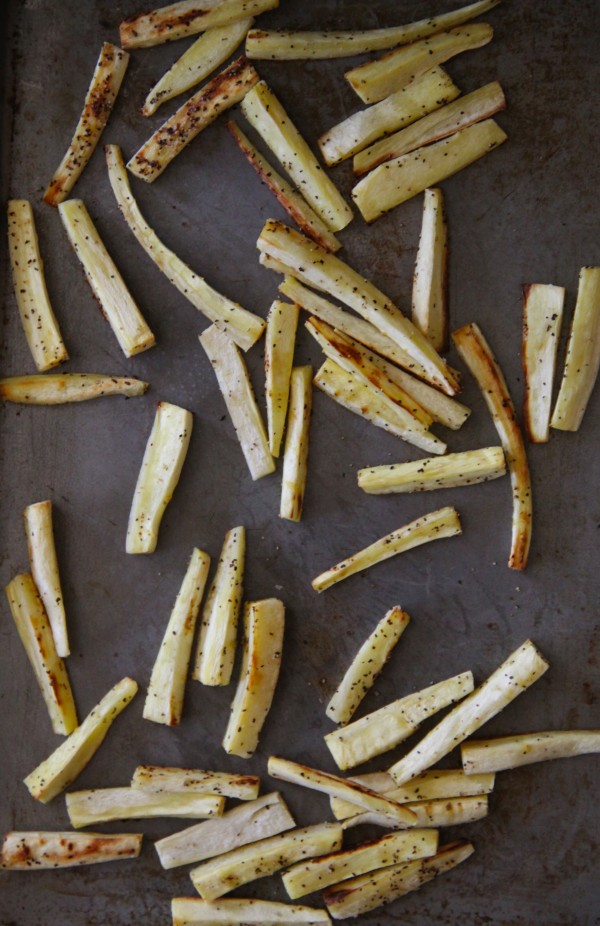 I had one of those moments a couple of weeks ago. I was actually doing a planking exercise at eleven o'clock at night, and all of a sudden I wanted to eat chili cheese fries at the same time. Eating chili cheese fries while planking es no bueno, so what's a girl to do?
Well, I figured the best way to satisfy both worlds is to offer a different option. Why not make chili cheese parsnip fries? It's totally a win-win healthier situation. Bake some parsnips, warm up some chili, and top with cheese. I'm telling you, this version of the chili cheese fries is not scandalous compared to it's Outback friend and won't set you back a single bit.
Who says you can't have your fries and plank too?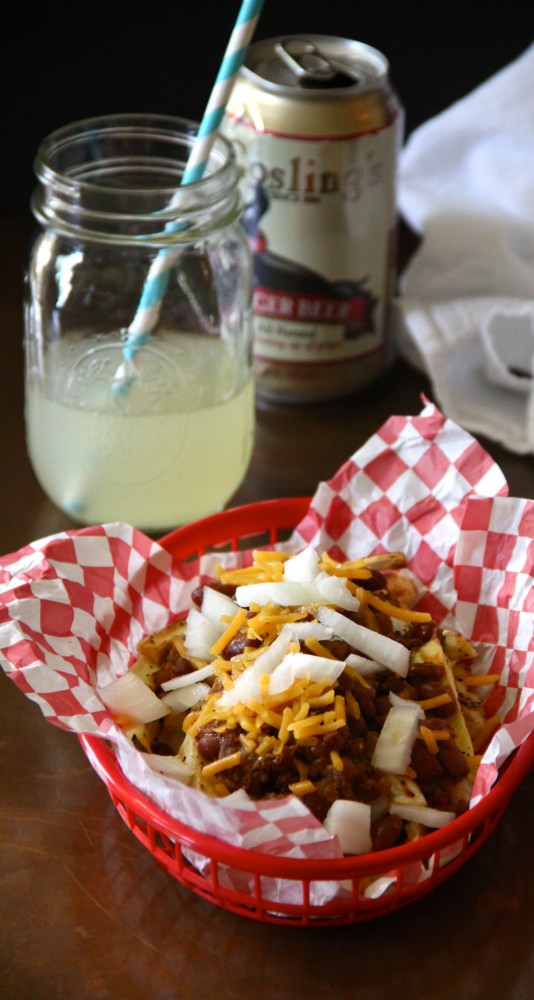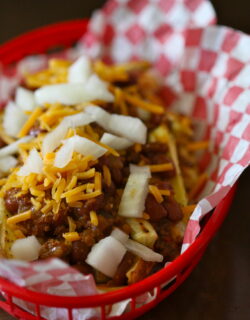 Chili Cheese Parsnip Fries
Ingredients:
5 large parsnips, peeled, cut into french strips
1 tablespoon olive oil
salt and pepper
1 15 oz. can Amy's medium chili
1 small white onion, diced
1 cup cheddar cheese, shredded
Directions:
Preheat oven to 400 degrees.
Line a baking sheet with foil and spray with non-stick cooking spray. Place parsnip strips on baking sheet. Sprinkle with olive oil, salt, and pepper. Toss to combine. Bake for about 15 minutes or until golden brown.
Meanwhile, in a small saucepan, heat chili over medium heat. Once the parsnips are done, put them in basket. Top the parsnips with chili, cheese, and onion!!! I bet you can't eat just one!
All images and text ©