Chocolate Mocha Glazed Gingerbread Fritters
Looking for an easy and festive holiday dessert? Chocolate Mocha Glazed Gingerbread Fritters are a game changer. 10 minutes is all that stands between you and fried dough goodness. Made with Bob's Red Mill Natural Foods all-purpose flour, gingerbread spices and then covered in a decadent chocolate mocha glazed. Can you say winning?!!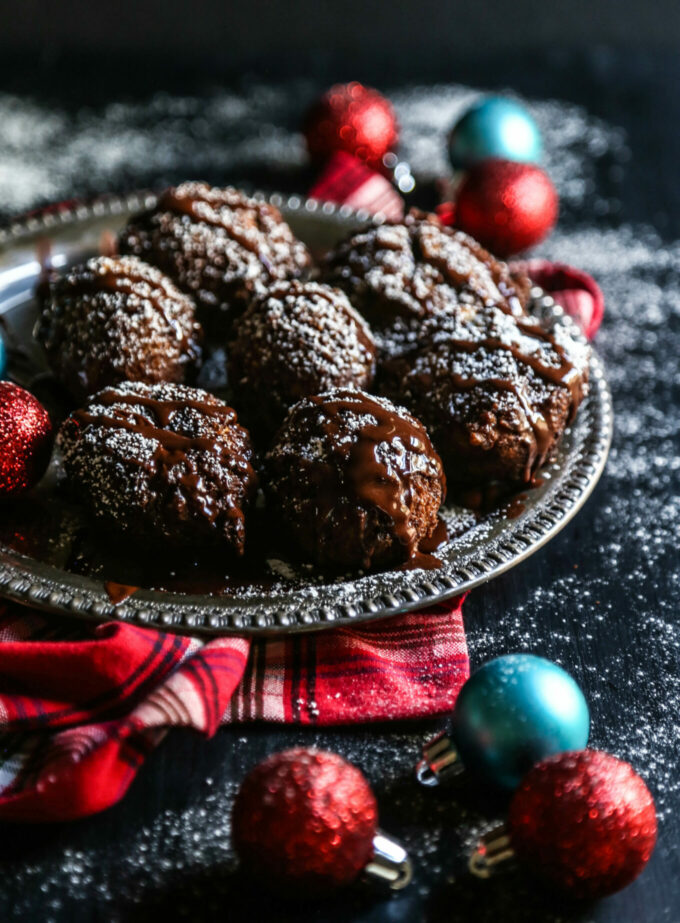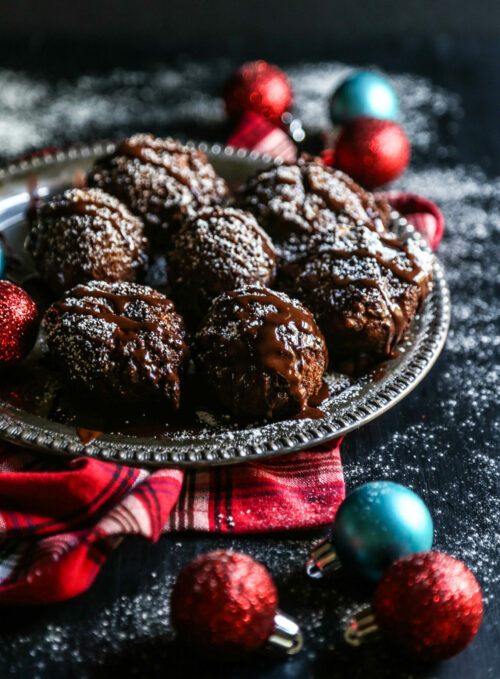 I have an important question to ask.
In your opinion, is making a gingerbread house a must for the holiday season?
The reason I ask is as a kid I luuuuuuuuuuuved making gingerbread houses. My mom was the best at setting aside time during the holidays to give us the full gingerbread making house experience. Albeit she had the patience of the saint to keep my brothers and I from having a gingerbread making food fight every five seconds because remember there were no "gingerbread house making kits" back in the 80's.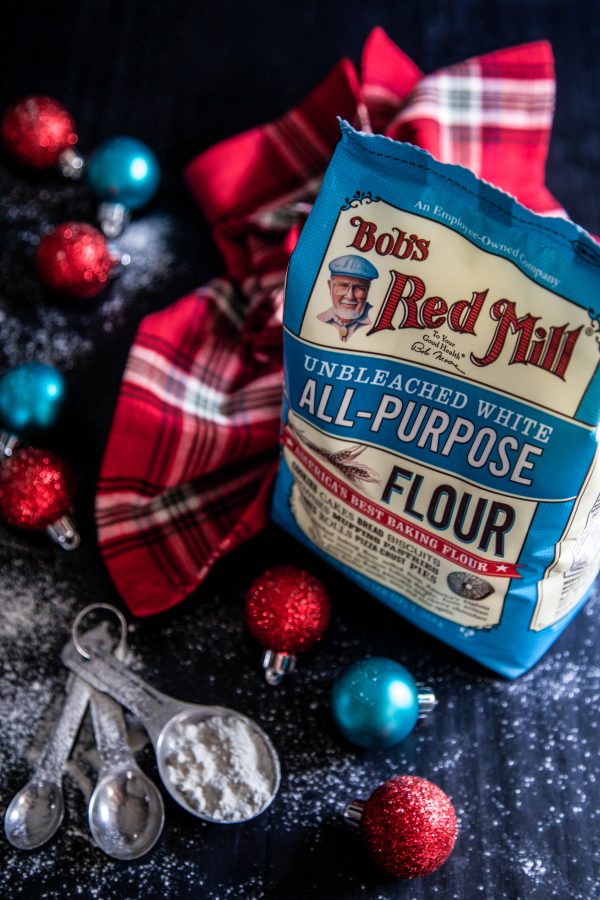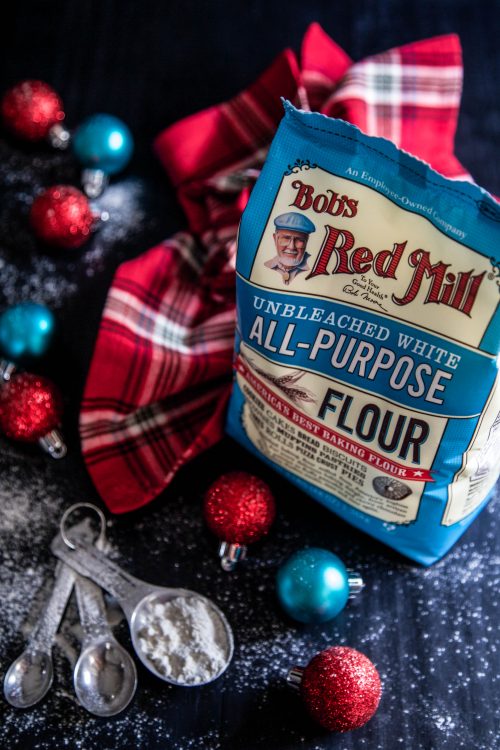 Even though my brothers annoyed me half the time, I did enjoy the ceremony of making gingerbread houses. Or was it more of eating the spiced cookie smothered in icing? Whatever the case, my point of walk down memory lane is to ask your thoughts on an updated version of gingerbread making. See, these Chocolate Mocha Glazed Gingerbread Fritters make my inner six year-old and current self giddy with joy.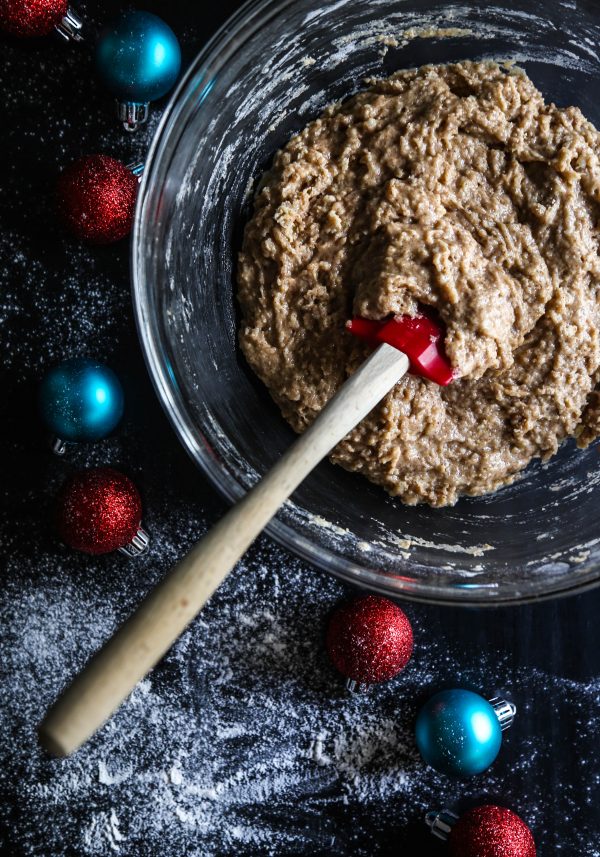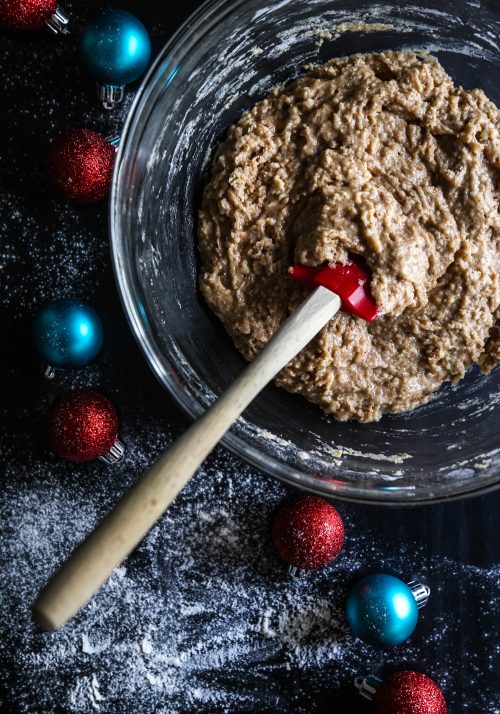 Yes, these bad boys are fried, but let's not forget what makes these fritters full on holiday approved. The folks over at Bob's Red Mill sent me some of their all-purpose flour to use in making of these delicious fried dough treats. You might be thinking, "Lauren, isn't flour just flour?" On an average day I might agree with you, but this flour is made with lots of love and care.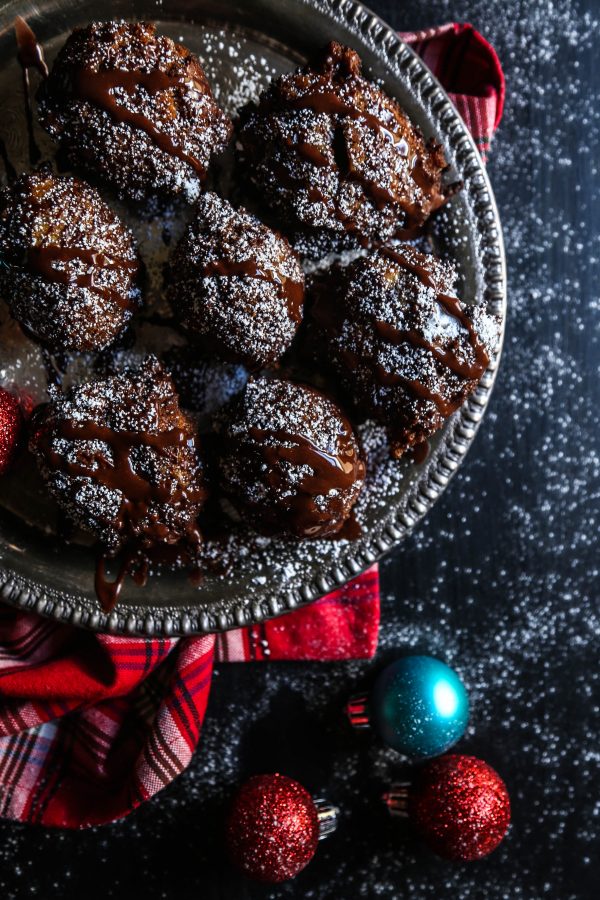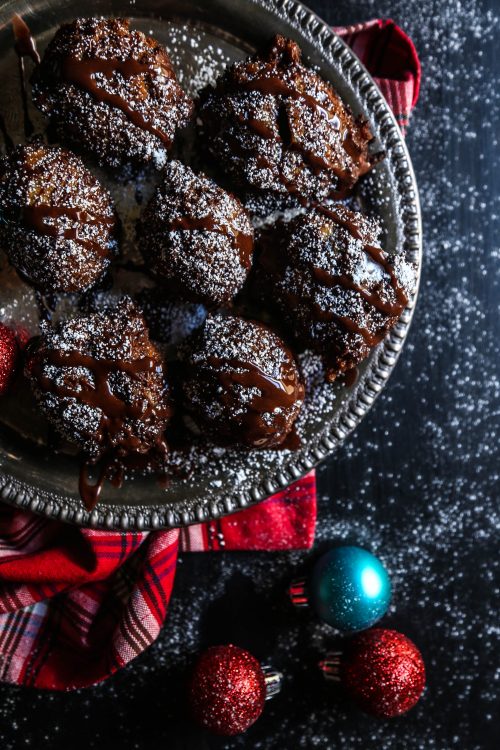 Bob's unbleached all purpose flour is unbleached, unbromated, and includes a touch of malted barely to enhance the yeast!! I mean if that doesn't make you bust out in the Carlton dance I don't know what will. Well, maybe beside the fact that these fritters take only 10 minutes or less to make. OH. MY. GERSHHH.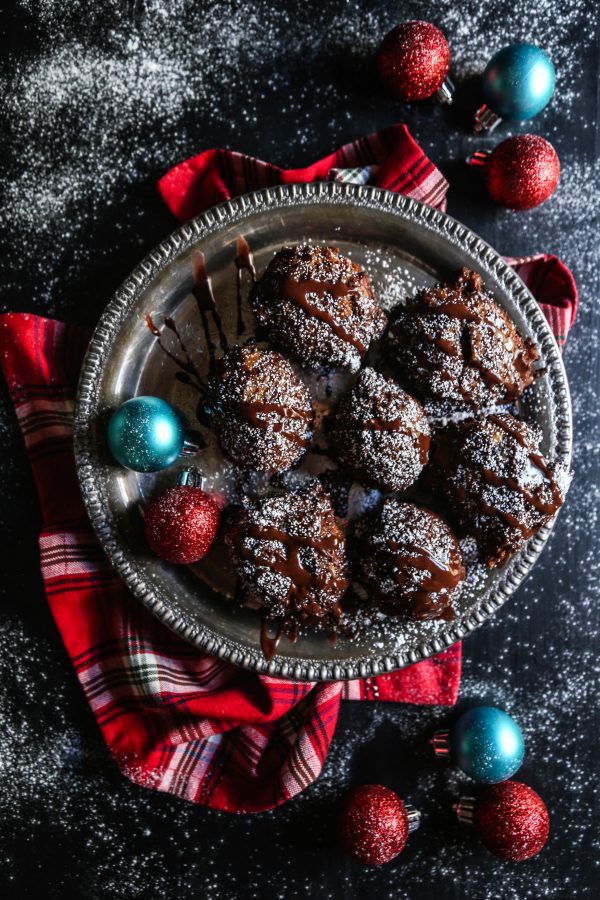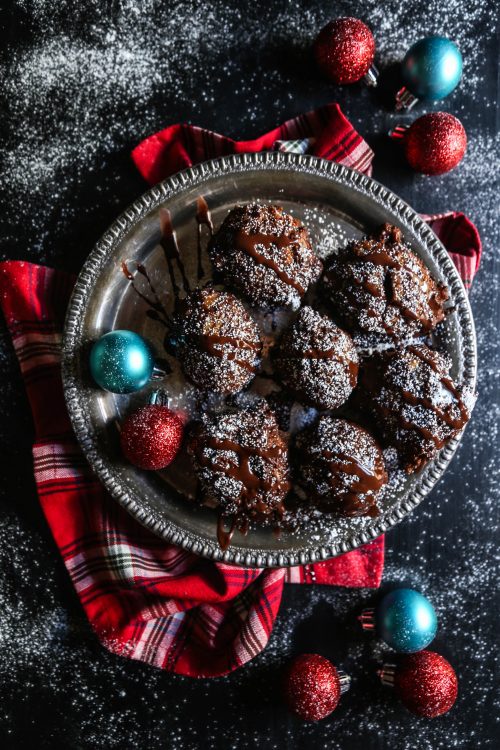 So, is there where we compromise on the gingerbread house making and come to an agreement that both are possible for the holidays. Who knows? Maybe next year there will be gingerbread making fritter kits in our near future. It could happen!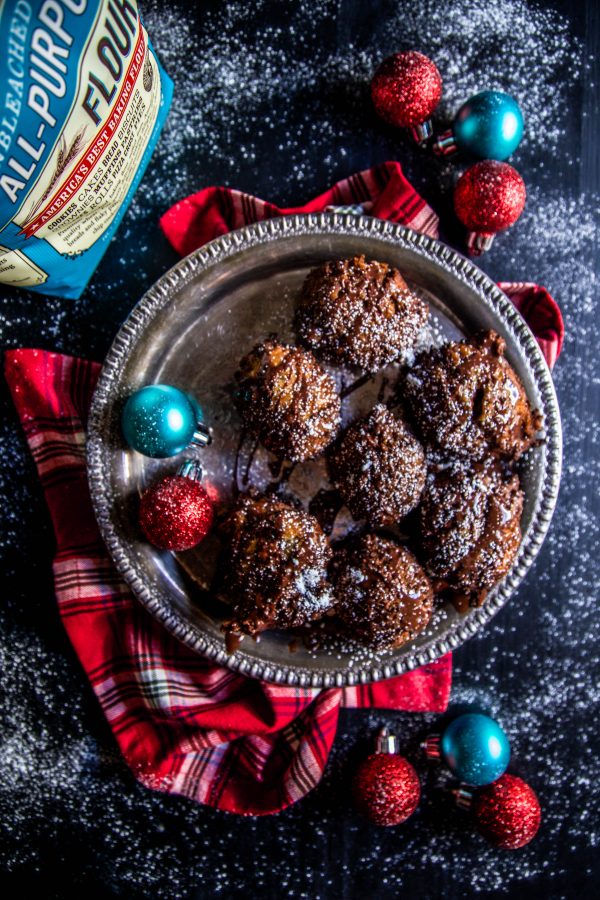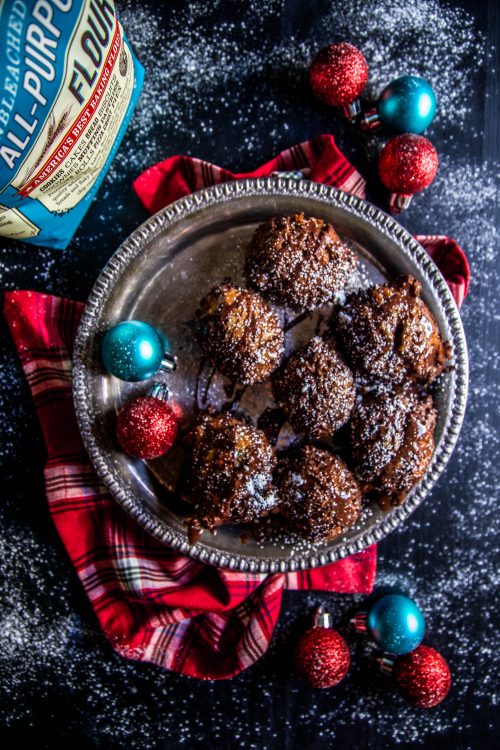 ***This post was sponsored by Bob's Red Mill. As always, all opinions expressed are 1oo% my own!***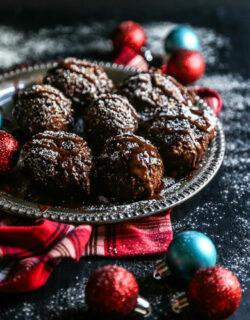 Chocolate Mocha Glazed Gingerbread Fritters
Ingredients:
for the gingerbread fritters:
Oil for frying
1/2 cup granulated sugar + 3 tablespoons
2 1/4 teaspoons baking powder
1 1/4 teaspoon kosher salt
2 teaspoons ground cinnamon
1 teaspoon ground ginger
1 teaspoon ground allspice
1 teaspoon ground nutmeg
1 teaspoon ground cloves
2 large eggs
3/4 cups whole milk
2 teaspoons vanilla extract
2 tablespoons melted unsalted butter
for the chocolate mocha glaze:
1 cup confectioners sugar
2 tablespoons unsweetened cocoa powder
2 tablespoons brewed coffee, cooled
whole milk if needed
Directions:
for the gingerbread fritters:
In a large bowl combine flour, sugar, baking powder, cinnamon, ginger, allspice, nutmeg, cloves, and salt. In another large bowl combine whisk the eggs and the pour the milk in followed by the butter and vanilla.
In thirds, gently pour the wet batter into the dry batter until well incorporated. In a large Dutch oven preheated to medium heat, add the oil (about two inches). To tell if the oil is hot, drop some of the batter into the oil and if it sizzles it's ready! Once the oil is ready, drop five to six tablespoons of the batter into the oil. Flip them around so they don't burn and cook for about two minutes. Remove with a slotted spoon and place on a plate lined with a paper towel. Drizzle mocha glaze on top and repeat process with remaining batter!
for the chocolate mocha glaze:
In a bowl, combine all ingredients. If glaze becomes too thick, add a splash of milk.
All images and text ©