Peppermint White Chocolate Latte
Take a moment to sip in the holidays with a giant cup of this Peppermint White Chocolate Latte. Melted white chocolate mixed with coffee, milk, and topped with crushed peppermint will make a barista at Starbucks swoon with envy.
I have two approaches when it comes to ordering lattes.
From January 1st through December 1st I'm a tall, non-fat vanilla latte girl through and through. I never stray from my tried and true. In fact, if someone were to take it upon themselves to stalk yours truly, I would feel terrible because I am just that consistent. Or dare, I say boring.
Yes, I'm a sucker for a routine, which leads me to my second approach when it comes to ordering lattes. Once December 1st strikes and those red cups are out in full force, I order a peppermint white chocolate latte. You must be thinking, "Lauren, you are such a dare devil!" I know, I know. What can I say? I like to live on the edge.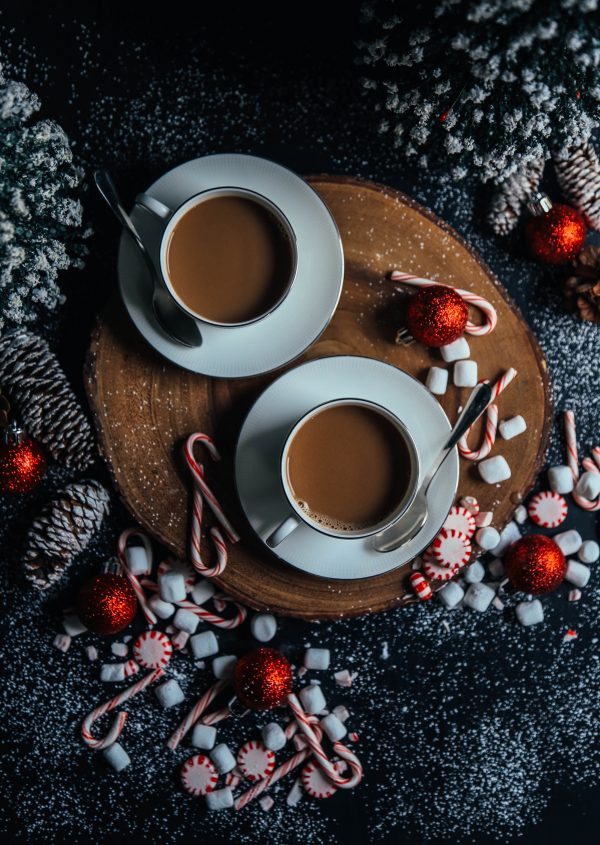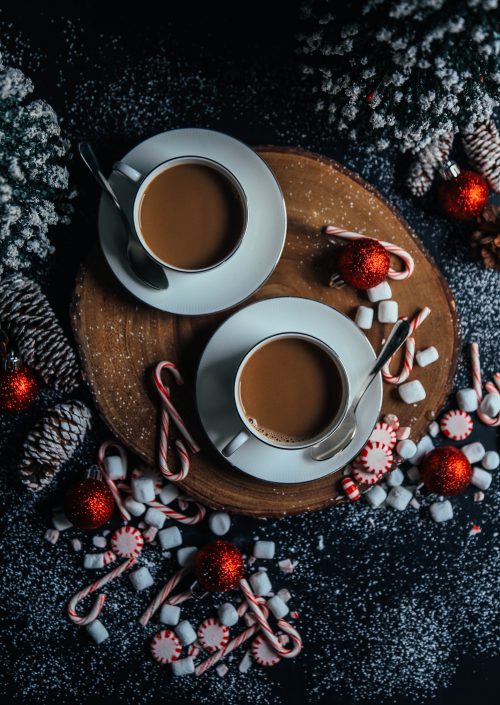 But between you and me, up until last week I was still on the peppermint white chocolate latte red cup bandwagon game. Then I visited the Cholaca headquarters in Boulder and everything changed. To be honest, I had never heard of Cholaca before I was invited by Sprouts to attend their #CholacaCheers holiday gathering. Of course, one can never turn down a chocolate invitation so I went to get the scoop.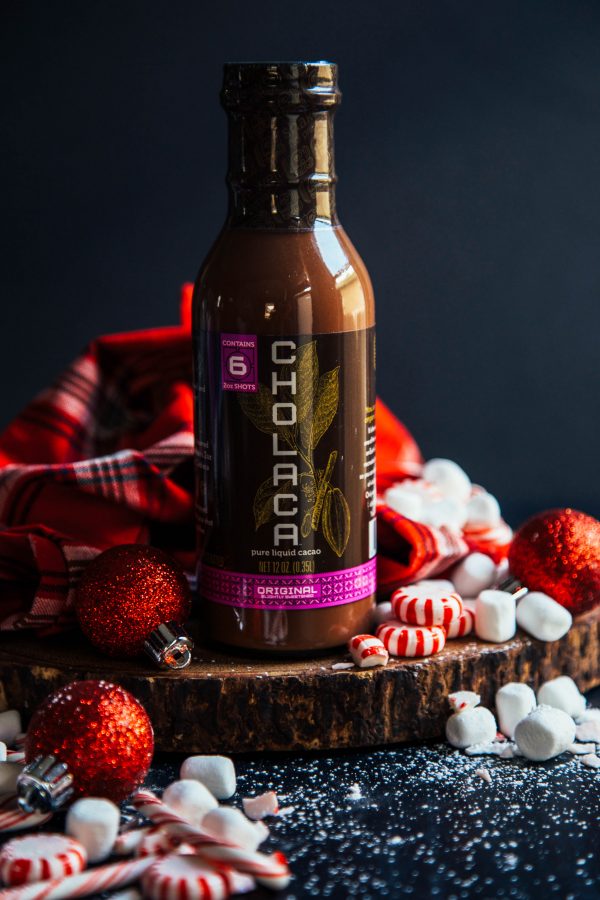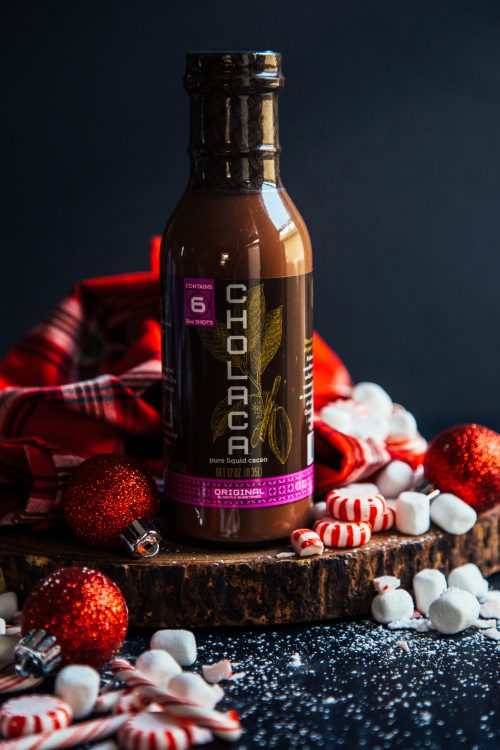 To say that I was blown away by the CEO Ira Leibtag's dream to bring healthy and regenerative farmed cacao to the world was nothing short of amazing. His passion behind making Cholaca a pure liquid cacao product will change the way you think and taste about chocolate. After making chocolate face masks, mixing up hot chocolate, and decorating cookies baked with chocolate wafers, I decided that my latte game needed to change.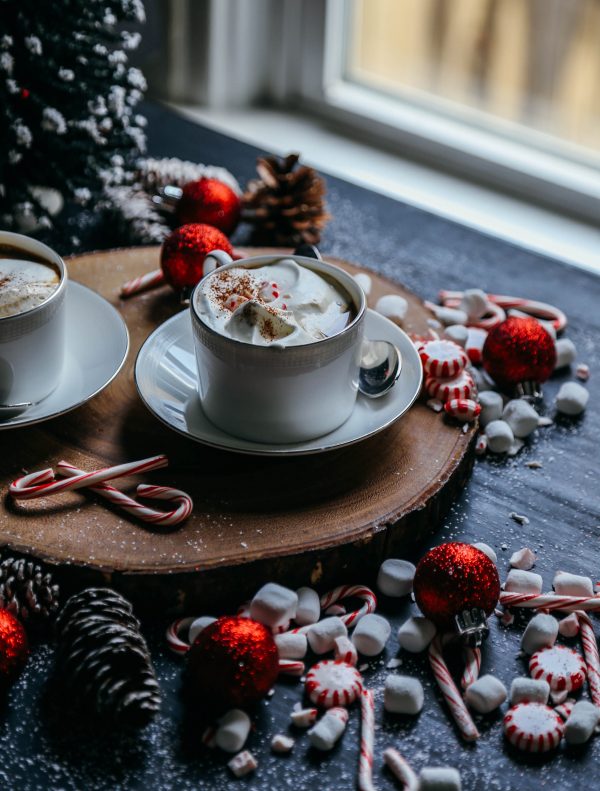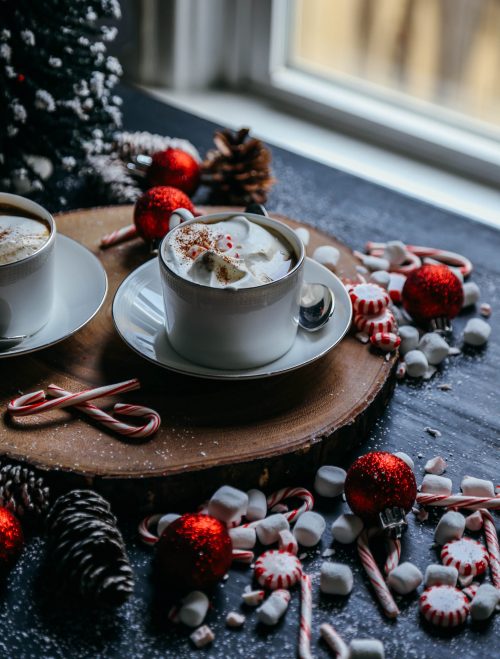 Cholaca comes in a few varieties – unsweetened, original, and sweet. Since I adore bitter, dark chocolate I went with the unsweetened Cholaca to add to my Peppermint White Chocolate Latte. YOU GUYS. I may never order another latte at Starbucks again! Cholaca adds a level of sophistication and depth that you can't find anywhere else. Don't believe me? Grab a bottle at your nearest Sprouts and make this latte. I'm telling you, it will keep the stalkers off their game.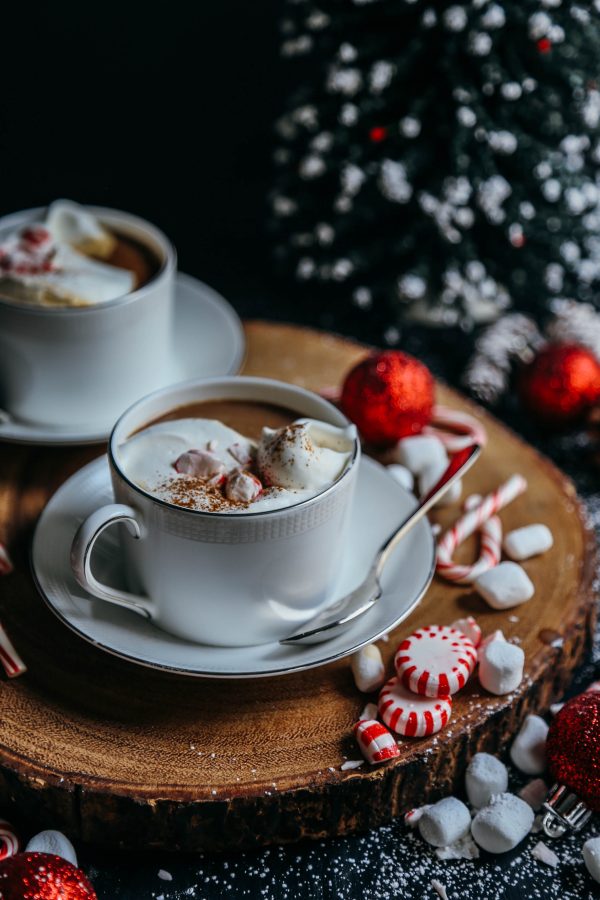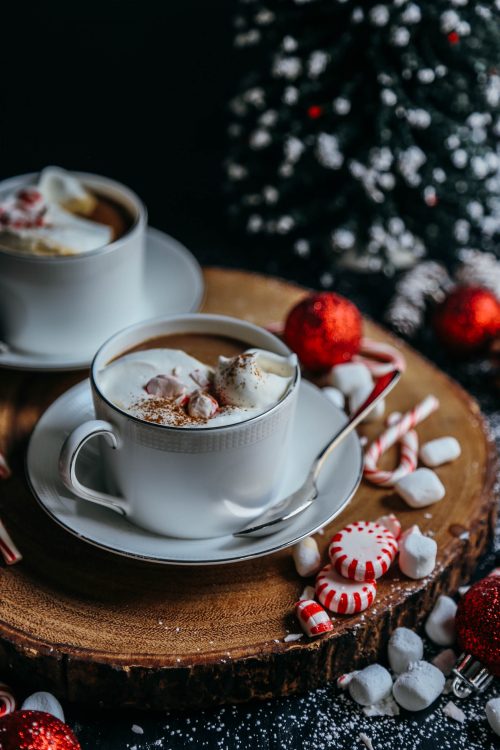 ***This post was sponsored by Sprouts. As always, all opinions expressed are 100% my own.***
Peppermint White Chocolate Latte
Ingredients:
2 cups brewed coffee
1/2 cup whole milk, divided
3 tablespoons granulated sugar
1 tablespoon unsweetened Cholaca
1 tablespoon white chocolate chips
1 to 2 drops peppermint extract
crushed peppermints, garnish
whipped cream, garnish
ground cinnamon, garnish
Directions:
In a small saucepan over medium low heat, combine milk and coffee. Next, add sugar, Cholaca, and white chocolates to the pan. Cook the mixture over low heat for about four minutes or until the chocolate has melted. Do not let it simmer. Just keep stirring over low heat and then add extract. Pour the mixture between six cusps. Garnish with whipped cream, peppermints, and ground cinnamon. Enjoy!
All images and text ©