Grand Rapids, Michigan: Where to Stay, Eat, & Do!
Grand Rapids, Michigan: Where to Stay, Eat, & Do! In Western Michigan lies Grand Rapids, home of Gerald R. Ford and known as Beer City US of A. This city is bursting with trendy hotels, world-class restaurants, and breweries! Grand Rapids is a must visit when it comes to Pure Michigan! Check out my full travel guide of this amazing city!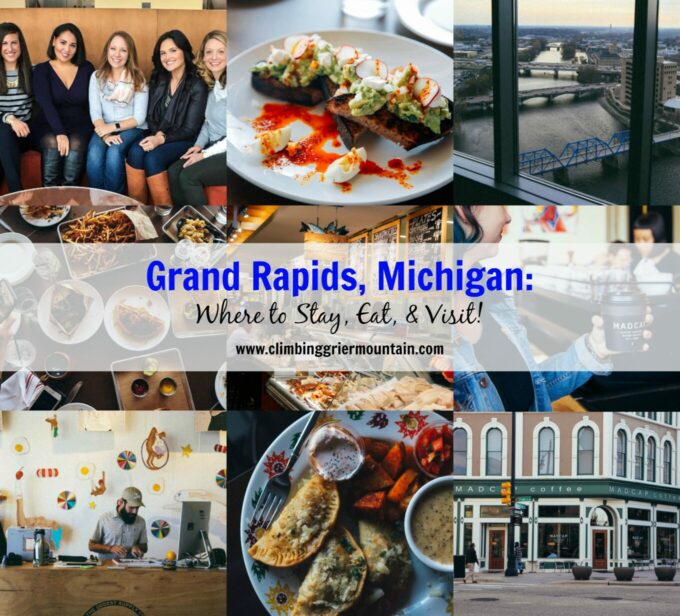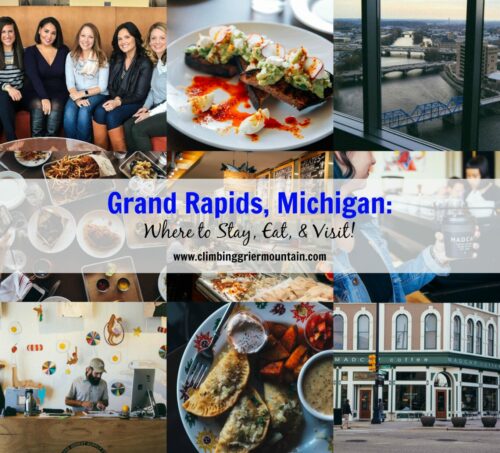 River City.
Furniture City.
Beer City, U.S.A.
Home town of U.S. President Gerald R. Ford.
Do know which western city in Michigan I am speaking of? If you guessed Grand Rapids then you get fifty gold stars! The second largest city in Michigan doesn't have renowned status of the Motor City. In fact, folks who live in Grand Rapids keep a two car minimum distance from Detroit and from my recent visit to this city, I now know why.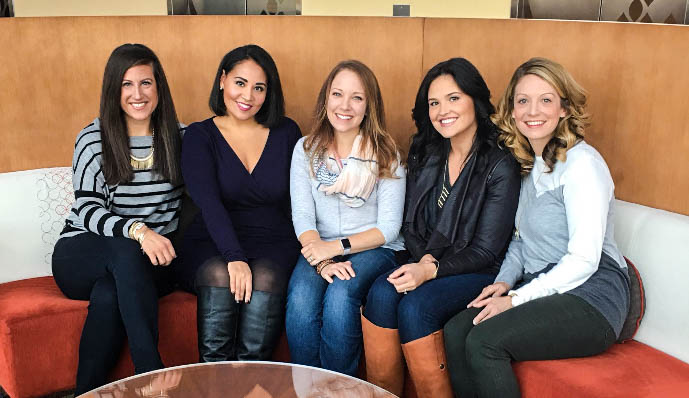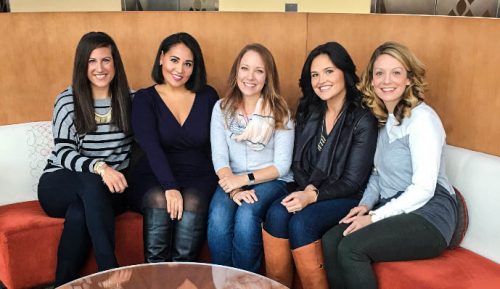 A few weeks ago some fabulous food and travel bloggers (Rachelle, Alejandra, Andie, Liz, and I) embarked to Grand Rapids to experience first hand what this historical and vibrant city has to offer. Liz who actually lives in Grand Rapids was our host along with Experience Grand Rapids. For 48-hours we were wined, dined, and pampered. To say that we became smitten with River City would be an understatement. So, follow along because you don't want to miss this Ultimate Travel Guide – Grand Rapids, Michigan: Where to Stay, Eat, and Visit!
WHERE TO STAY:
Lodging and Transportation
Getting to Grand Rapids is easier than one might think. There are over 120 direct flights from 23 large cities around the country (including Denver) into the award-winning Gerald R. Ford International Airport. Amenities include complimentary Wi-Fi, Business Centers, GFIA (dog therapy programs), kids play area, and much more.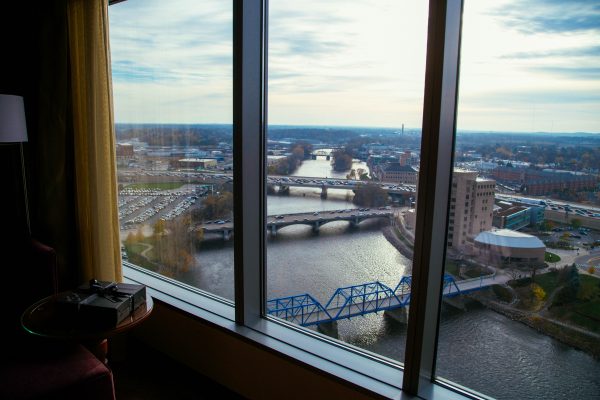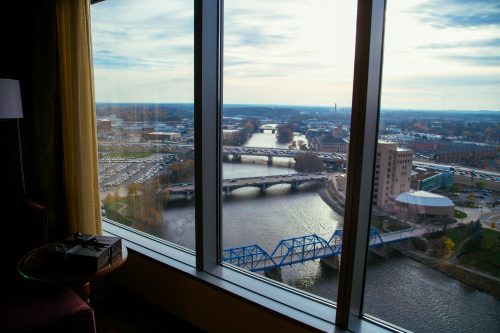 Upon arrival, it was a breeze to get to city-center. With a $15 Uber ride, we were downtown in about 20 minutes. Our sanctuary for the weekend was the luxurious JW Marriott Grand Rapids. The views over looking the Grand River alone are enough to sweep us off our feet, but it's the attention to details that made our stay so memorable.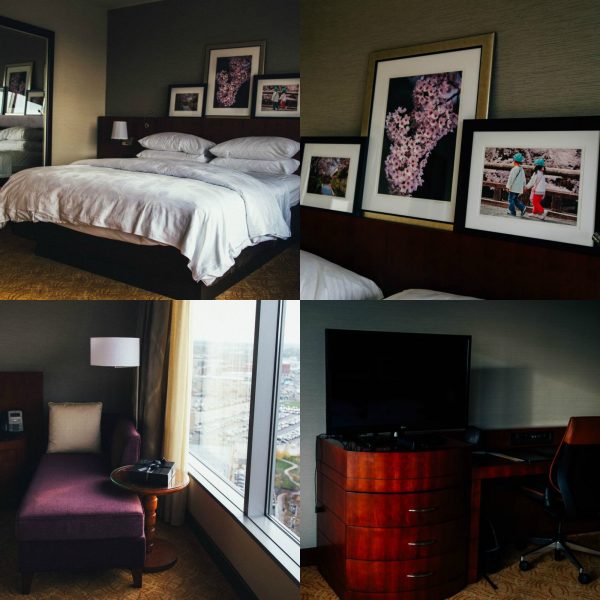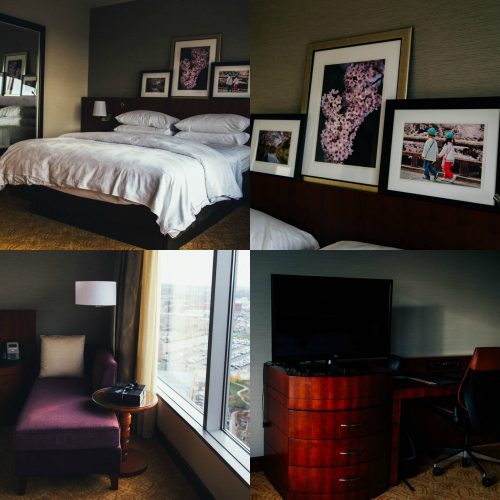 With over 330 rooms covering 23 floors, the JW Marriott Grand Rapids boasts spa-like retreat rooms with king-sized beds, plush robes, rainfall showers complete with soaking tubs, 24 hour housekeeping, and the best in-room dining I've ever experienced.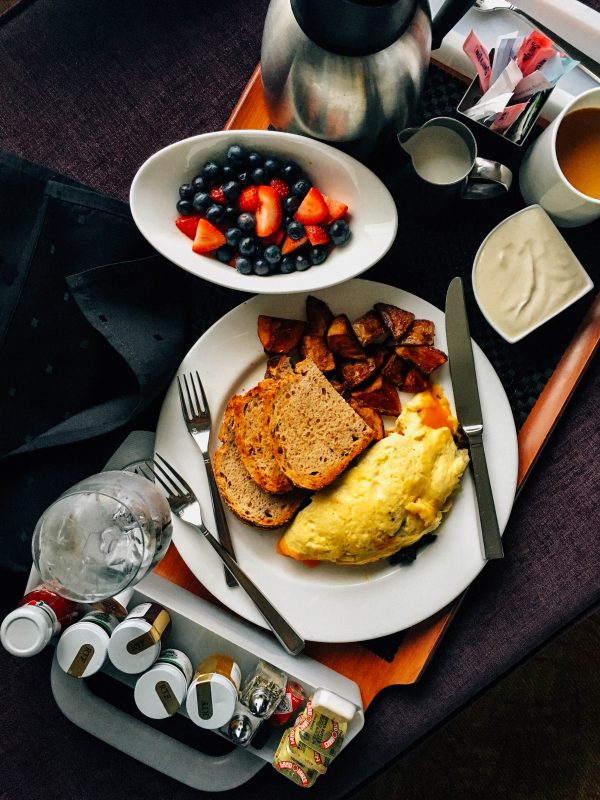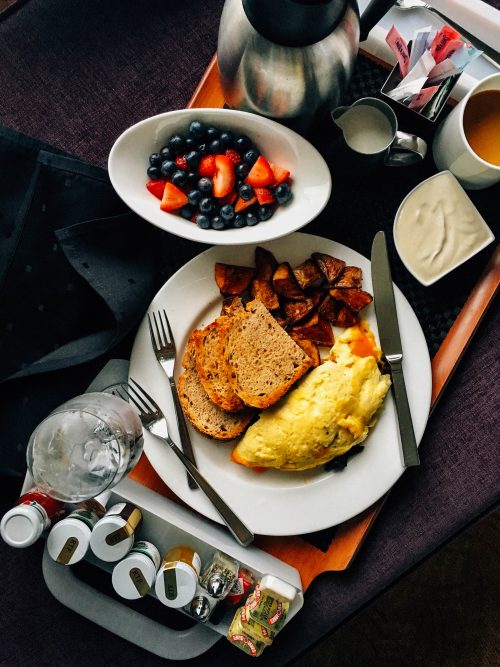 WHAT TO VISIT:
International Wine, Beer and Wine Food Festival
If you happen to be in Grand Rapids during November (our good fortune!), you have to attend the International Wine, Beer and Food Festival. Imagine over 1,600 different kinds of wines, craft beers, ciders, and more in one location. Whether you are an expert or novice connoisseur there's something for everyone.
And! I highly recommend saving a few tickets for a sample of the Dom Perignon. Not only is it extraordinary, but also they serve you butter caviar afterwards. Can you say, genius?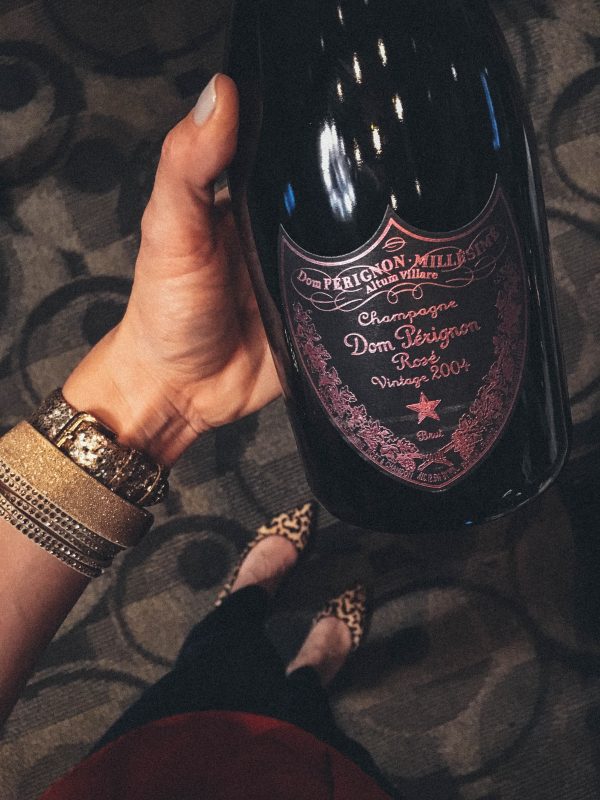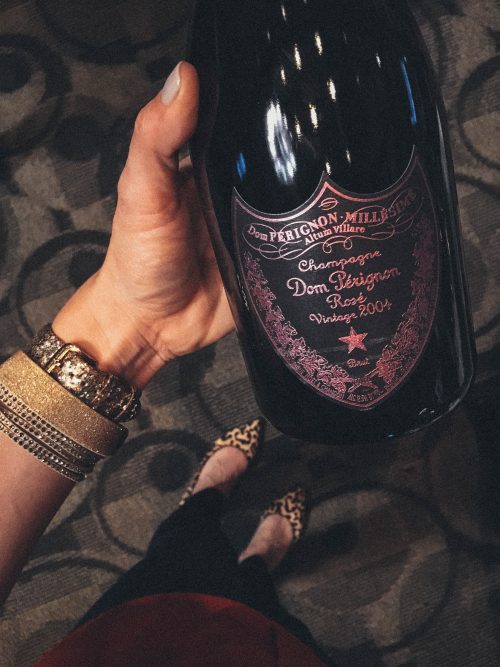 Grand Rapids Art Museum
As a food blogger I am constantly looking for ways to expand my palate, but sometimes one needs to expand their mind, too. We had the opportunity to tour the Grand Rapids Art Museum located downtown only a few steps from the JW Marriott. The Iris van Herpen exhibit was taking place and to be able to oooooohhhhhh and aaaaaaah over her pieces of fashion, or more probably art was something out of this world.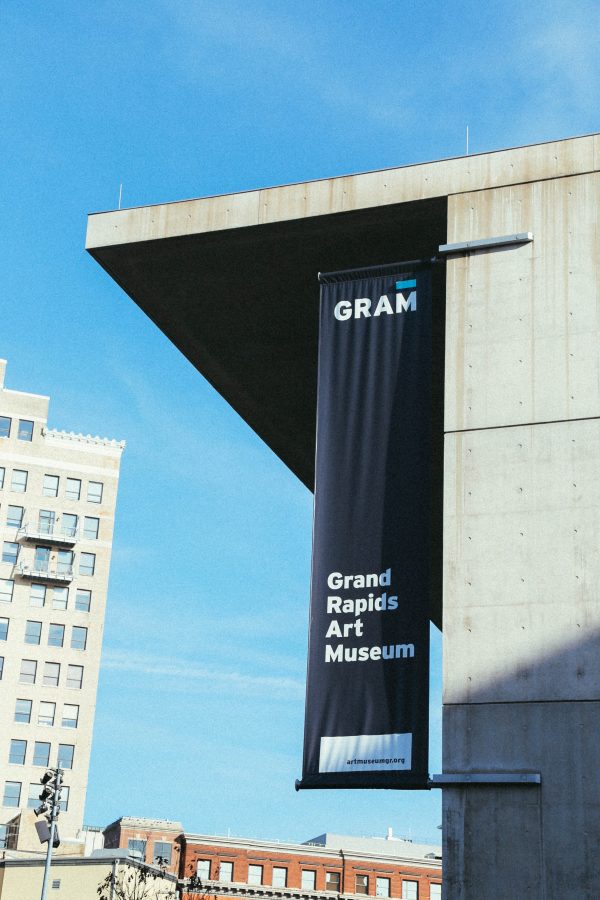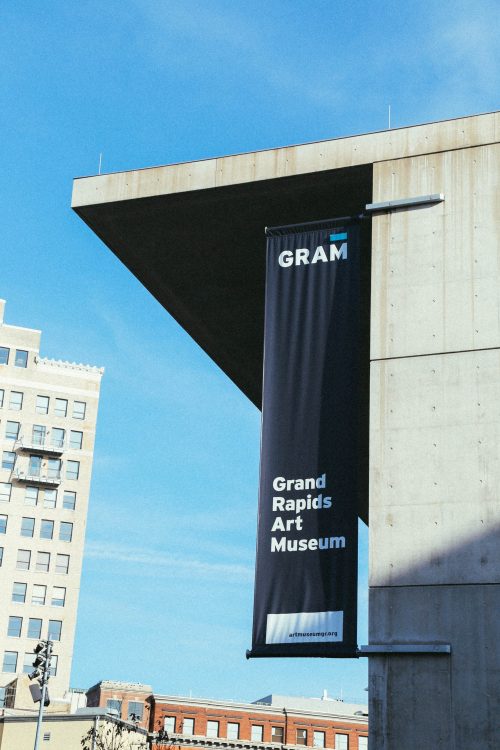 One of my favorite collections was her interpretation of smoke. The fact that Iris is the ripe old age of 32 and already has an amazing career and dressing celebrities like Lady Gaga makes you think anything is possible.
Tour Downtown Market & Attend a Cooking Class
When I visited Biarritz, France two years ago, I fell in love with their indoor markets. Fresh fruits, vegetables, pastries, butchers, bakeries, wines, and ice cream (OH MY) made me yearn for the same experience in the states. Well, I have been all over the US of A and I have yet to find a place that captures the same essence like the Downtown Market in Grand Rapids.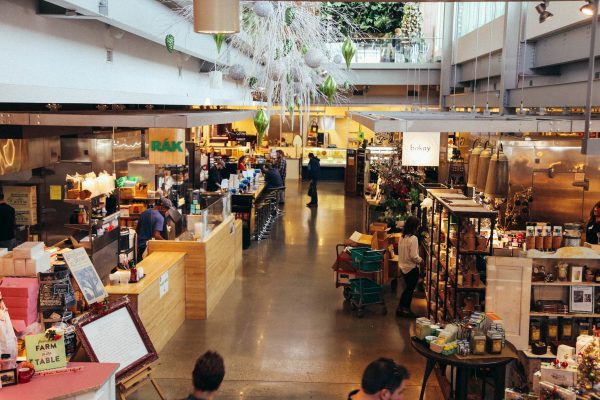 I could have spent hours walking around sampling pickled fish from the fish monger, eating fresh tacos, smelling baked breads, and washing it down with decadent ice cream. Besides the all the great samples of food there are local vendors selling some fantastic goods. Make sure to check out The Oddest Supply Co. for all your favorite Michigan flare.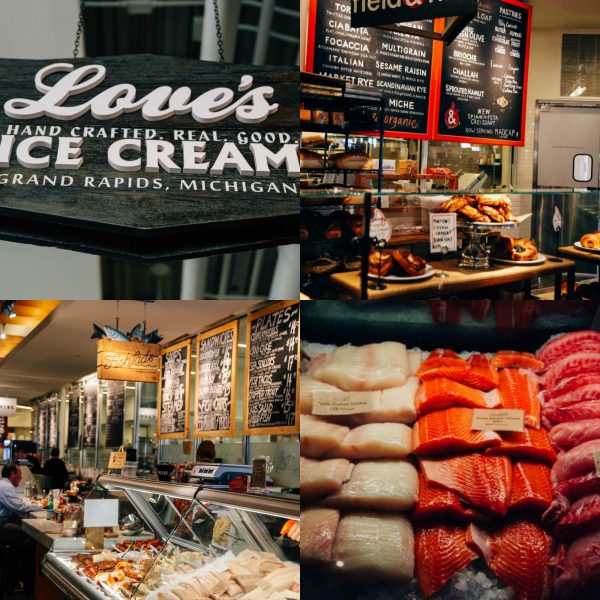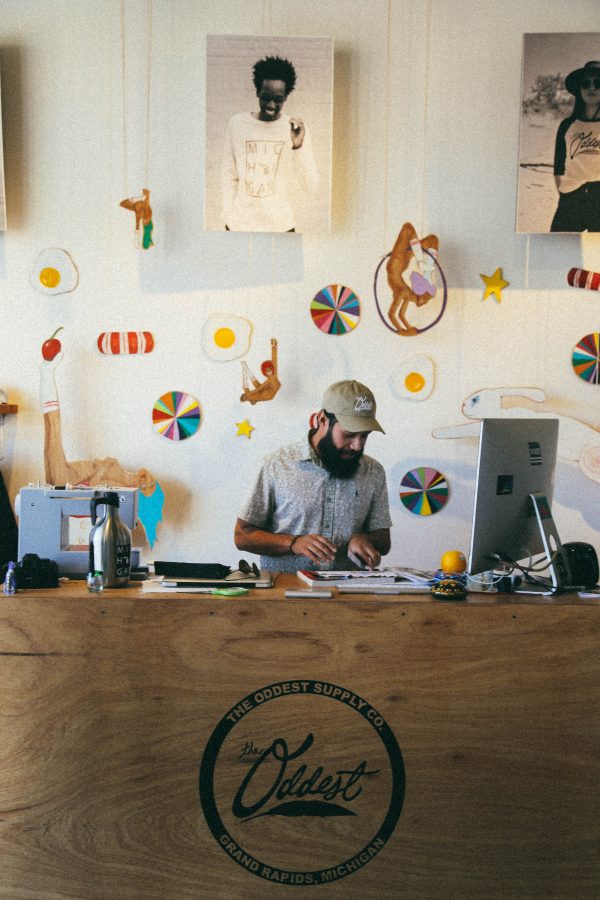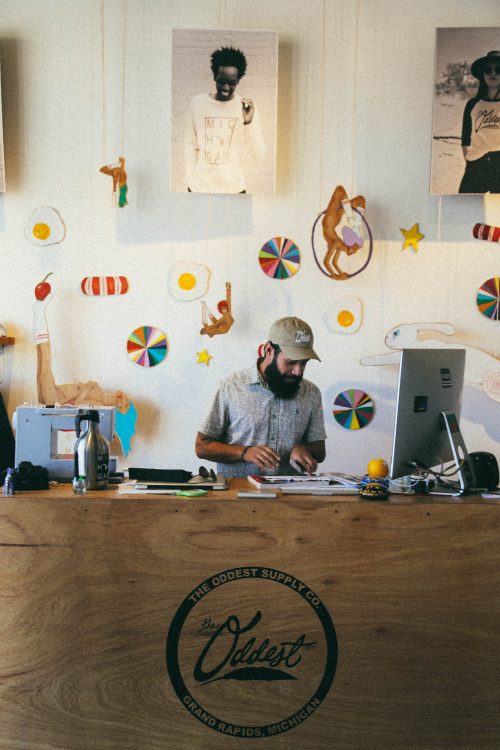 Another gem within the walls of the Downtown Market is the ability to take cooking classes. Picture a big beautiful white kitchen with large bay windows overlooking downtown as you learn how to make the perfect cocktail or whip fluffy cream.
That's exactly what we did. We were given the in's, outs, and what have you when it comes to making a refreshing cocktail. You don't need a whole lot of ingredients just good ice, citrus, bitter, and sweet. We made a Harvest Rum Punch that was to die for and a decadent tiramisu using rum soaked lady-fingers for good measure.
Make sure to check out their holiday calendar for more classes!
Founders Brewery Tour
After we were done having a blast in the kitchen, it was time to tour and sample some local beer. Founders Brewery is the one brewery you must tour. The beer is everything to write home about, but it's the story of true grit American spirit of the founders Mike Stevens and Dave Engbers that will capture your heart.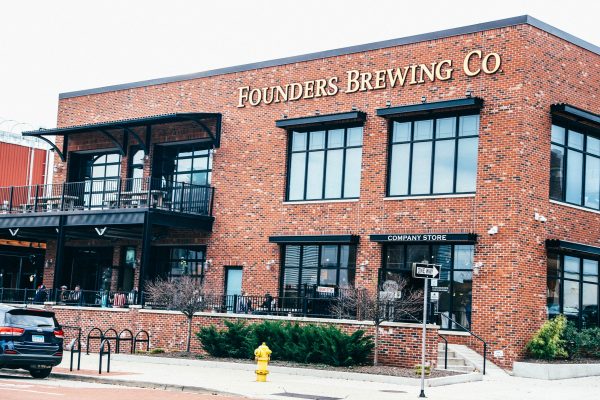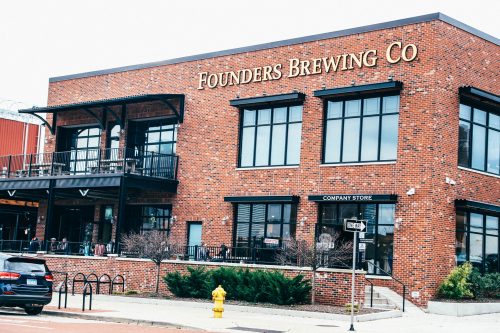 Even though they almost were bankrupt and minutes away from closing up shop, they decided to not raise the white flag. Rather, they went back to the drawing board to make a beer that they loved and enjoyed. And that's how the Dirty Bastard brand came to save Founders Brewery.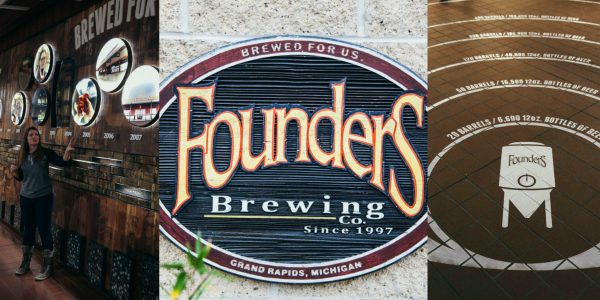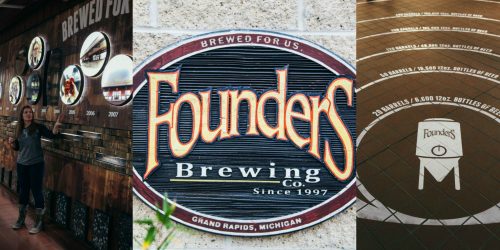 Not only does Founders have a collection of award-wining craft beers, they have delicious food served along with music on Thursday nights. So grab a drink, a bowl of beer dip, and let the good times roll.
WHAT TO EAT:
We were lucky enough to be able to sample a large smorgasbord of food in Grand Rapids. Did you know they have over 200 restaurants located in downtown alone? Talk about having your cake and eating it too.
Reserve Wine & Food
We kicked off the weekend with some small nibbles and libations at Reserve. This hip, elegant restaurant is known for its farm-to-fork style presentation. The atmosphere in this gorgeous restaurant is lights out brilliant. With local artist paintings displayed, we sipped flights of champagne and noshed on some johnny cakes with pimento cheese, pork fat fries, and a cheese charcuterie board. Whatever you do make sure you order the Schmaltz Popcorn.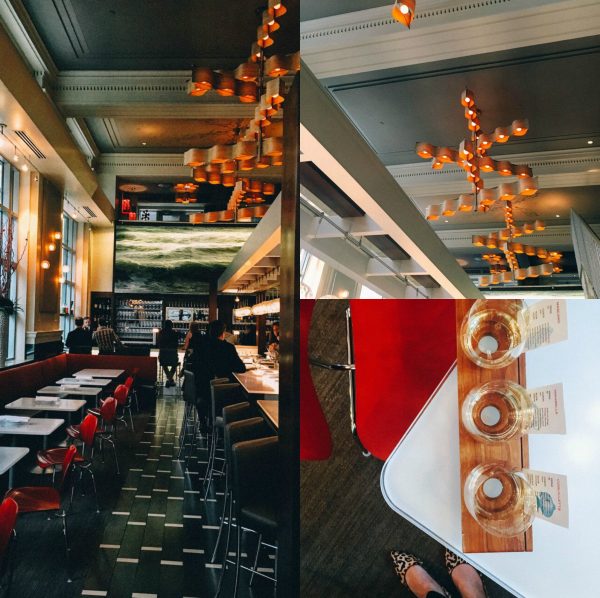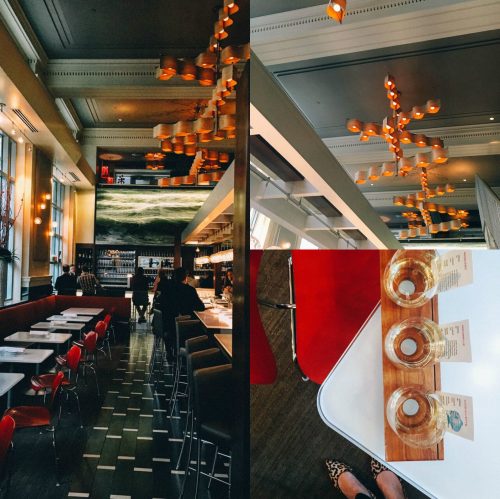 San Chez Bistro
Staying in downtown Grand Rapids affords you access to so many options when it comes to fabulous food. That's why you should start your day at San Chez Bistro. This delightful, laid-back restaurant serves a mixture of European and Mediterranean food. I highly recommend ordering a latte and their breakfast empanadas – scrambled eggs, bacon, chorizo topped with manchego cheese and harissa sour cream! Bonus fist bump if you add the gravy.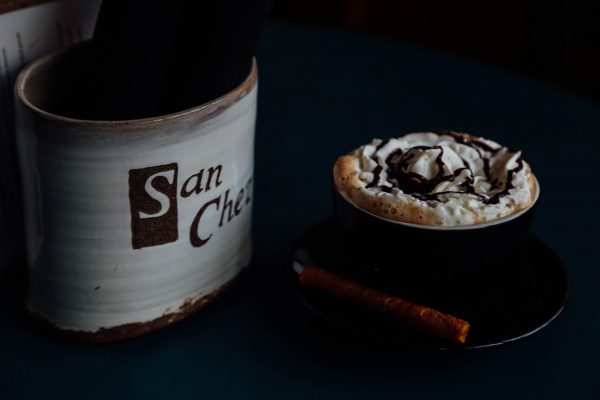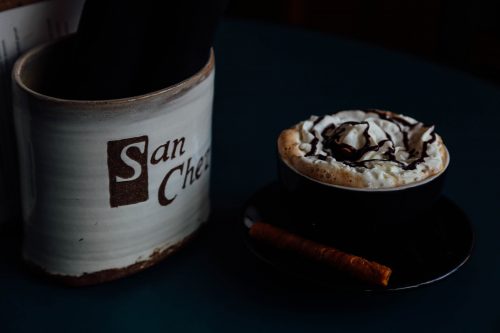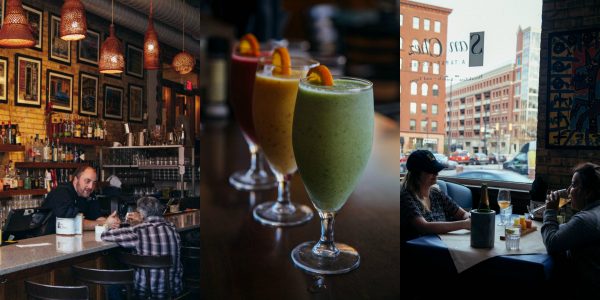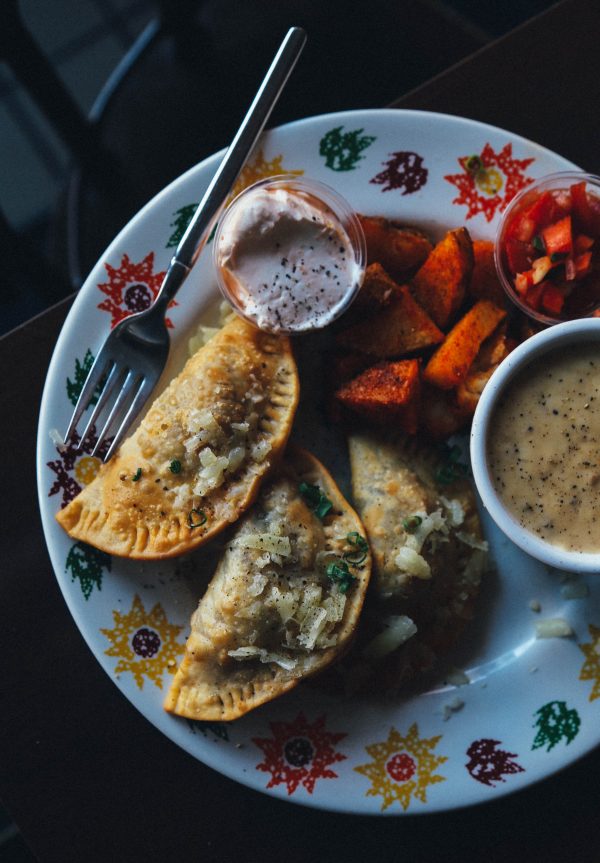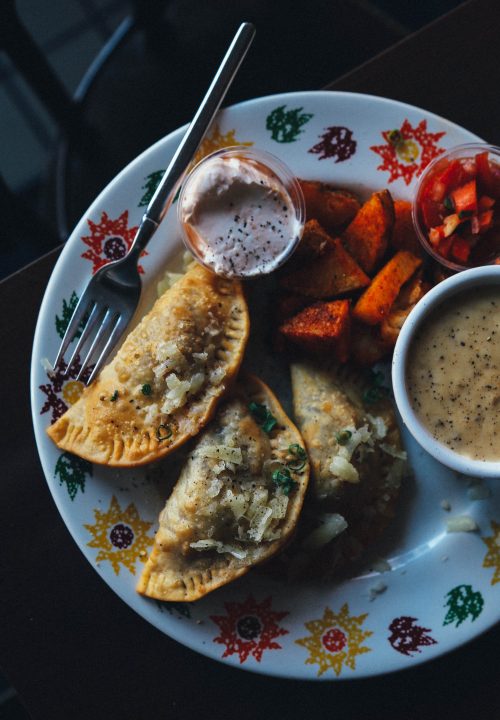 Social Kitchen
When touring the Downtown Market it's hard to narrow down exactly where to eat. Might I suggest saving every ounce of room because you will want to devour the entire menu at Social Kitchen. I think we sampled everything that Chef Zack had to offer – crispy Brussels sprouts, chicken & waffles, a plate of fries, avocado toast, warm chicken salad, turkey burger, and a pork belly burger with a fried egg. Oh, and to wash it all down and a Ghostbuster margarita!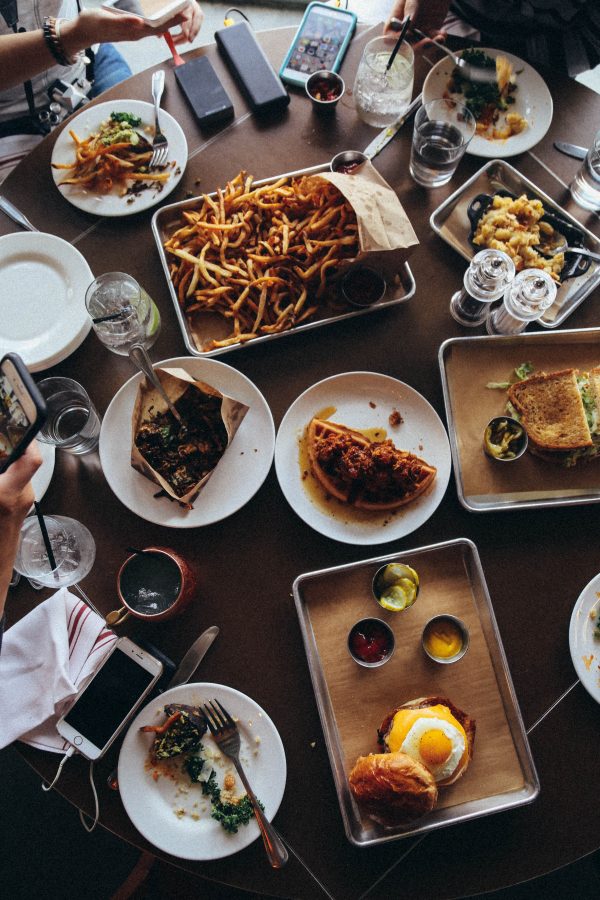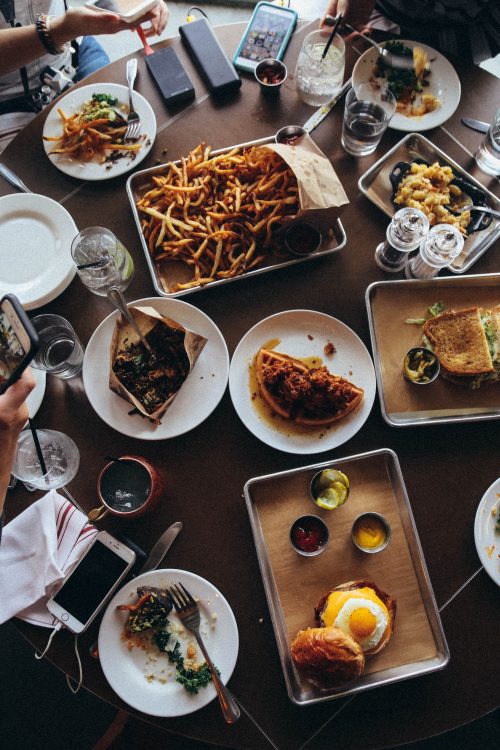 Madcap Coffee
If you need a pick me up make sure to make a pit stop at Madcap Coffee. This modern, yet minimalist coffee shop is brewing up some fantastic latte art. Make sure to grab some Third Coast beans so you can enjoy the taste of Michigan when you get home.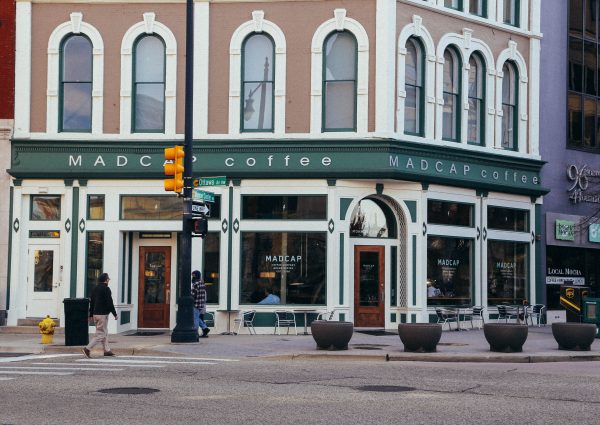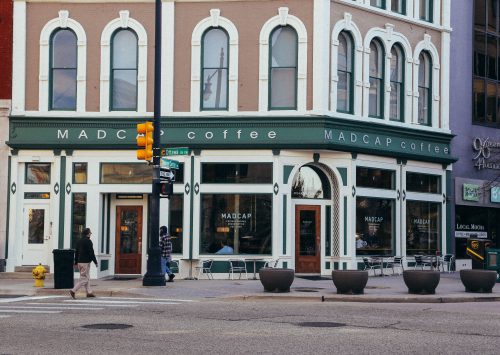 Grove
Last, but not least, you must end your trip on a culinary high point at the Grove! This premium restaurant is not to be missed. A beautifully crafted menu full of farm-to-fork options will leave you wanting seconds, thirds, and fourths. Try a meze of items from beet salad to pork tacos to octopus to the pork ragu. But don't forget dessert! Try the butterscotch pudding!!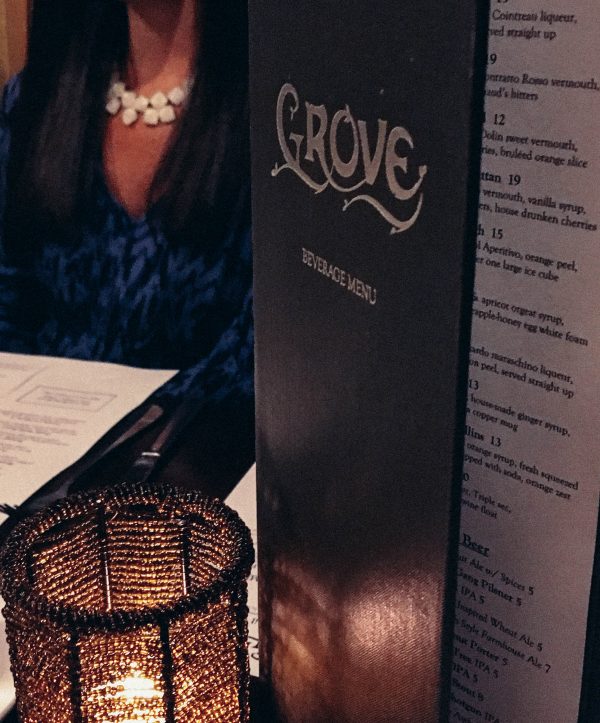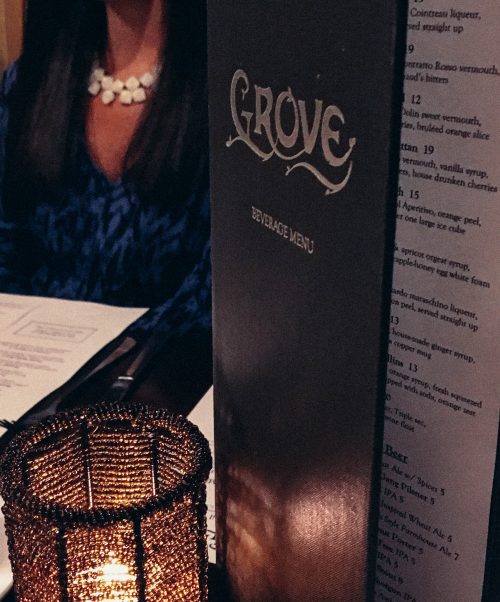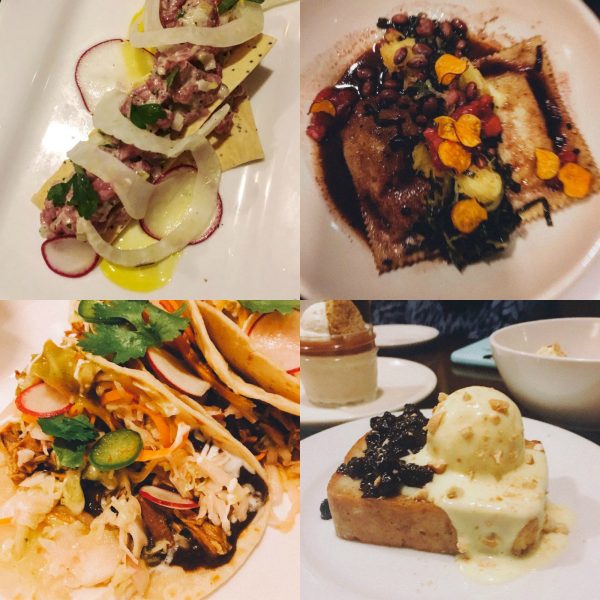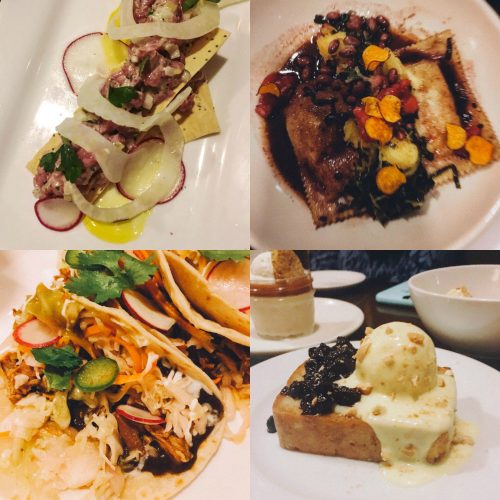 And that's a wrap on my time in Grand Rapids, Michigan! A big thanks to Experience Grand Rapids for hosting me and providing airline transportation. Also, thanks to Liz, Rachelle, Andie, and Alejandra for a truly special weekend! Until next time!
***This post and my trip was sponsored by Experience Grand Rapids. As always, all opinions expressed are 100% my own!***