Christmas Citrus-Cinnamon Punch
Christmas Citrus-Cinnamon Punch is a refreshing cocktail loaded with fresh orange juice, cinnamon and grand marnier!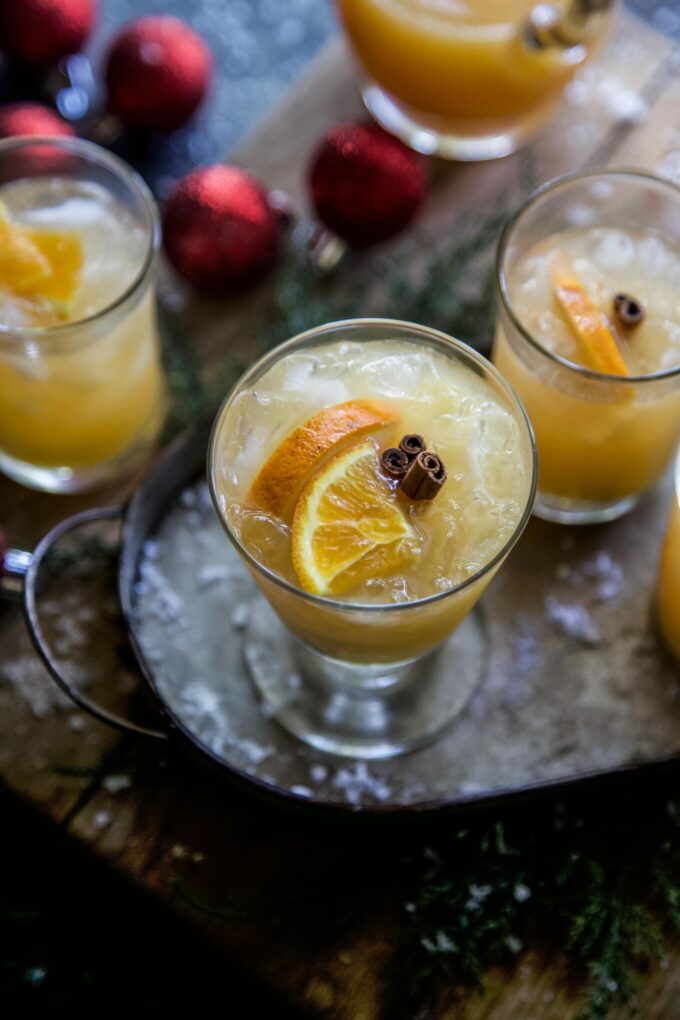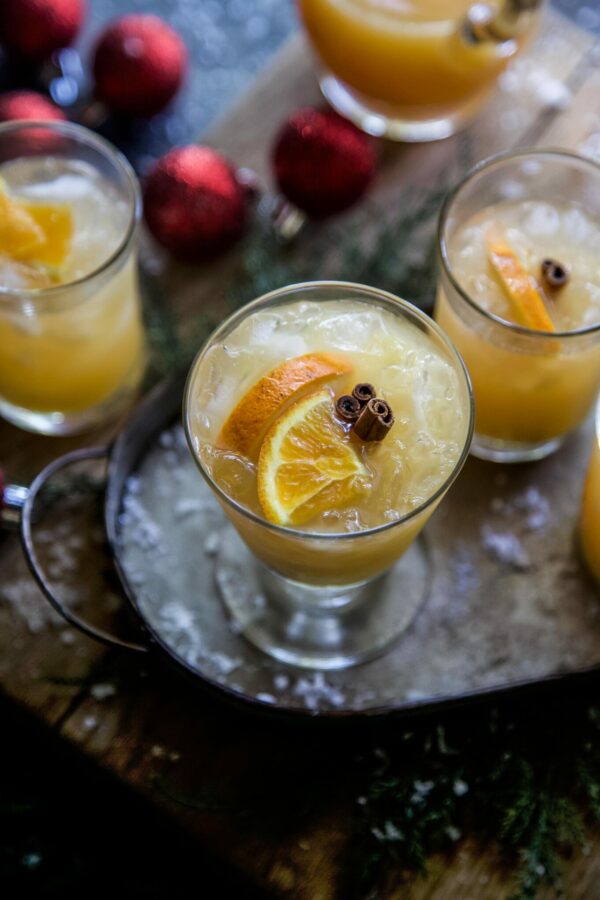 14 days.
Until the big show.
Ya know, a little holiday called Christmas.
Okay, can we all just agree that with Thanksgiving late this year it has screwed up holiday shopping? I felt like Black Friday and Cyber Monday were thrown at us like a pie in the face. This made me a little cranky because I knew we only had like two weekends to get all the festivities and shopping in. And I don't like to be rushed.
So, to be honest, I haven't done any shopping. I know, I know, I need to get my act together. BUT! When I feel rushed it makes me dig my heels in and procrastinate more. Also, I know that Amazon is super convenient, but I love the hustle and bustle of shopping at a physical store.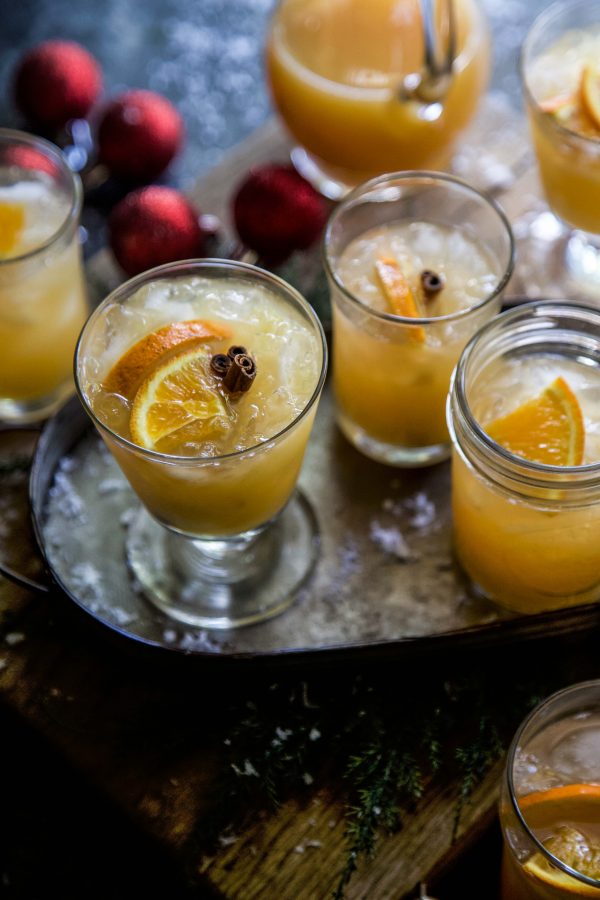 I love listening to people chat with the cashier about why they chose their gift. I love swooning at all the Christmas decorations. I love that people are generally in a good mood which gives you faith back in humanity. You just can't get that with a "add to cart" click.
My goal for this week and weekend is to do a little bit of Amazon shopping, but more importantly, get out of the house and hit the local shops. Plus, I think Charlie might get a kick out of staring at all the lights. She's super into our tree at the moment.
The biggest question I have for this week, what am I going to drink while strolling through the shops? I know….this Christmas Citrus-Cinnamon Punch out to do the trick. I'm slightly obsessed with this drink because it tastes like a wintery mimosa. Fill a giant punch bowl with orange and grapefruit juice, champagne, splash of grand mariner and pinch of cinnamon. This is serious holiday sipping fuel.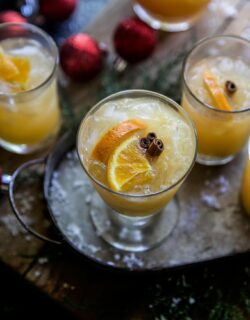 Christmas Citrus-Cinnamon Punch
Ingredients:
for the orange reduction:
2 1/4 cups orange juice
strips of zest from two small oranges
three cinnamon sticks
for the punch:
3 cups orange juice
2 cups grapefruit juice
1 tbsp grenadine syrup
1 1/2 cups grapefruit soda
1 cup sparkling wine
2 tbsp Grand Marnier
orange slices, for garnish
cinnamon sticks, for garnish
Directions:
In a medium saucepan, add the 2 1/4 cups orange juice, zest strips and cinnamon sticks. Bring mixture to a boil and let it reduce down to about 1 cup; roughly 8 minutes. Strain the mixture and then cool.
In a large pitcher combine the orange reduction with 3 cups orange juice, grapefruit juice and grenadine. Place the pitcher in the fridge to chill for about an hour. Before serving pour in the grapefruit soda, sparkling wine and Grand Marnier. Pour into glasses and garnish orange slices and cinnamon sticks.
All images and text ©