coq au vin skillet pizza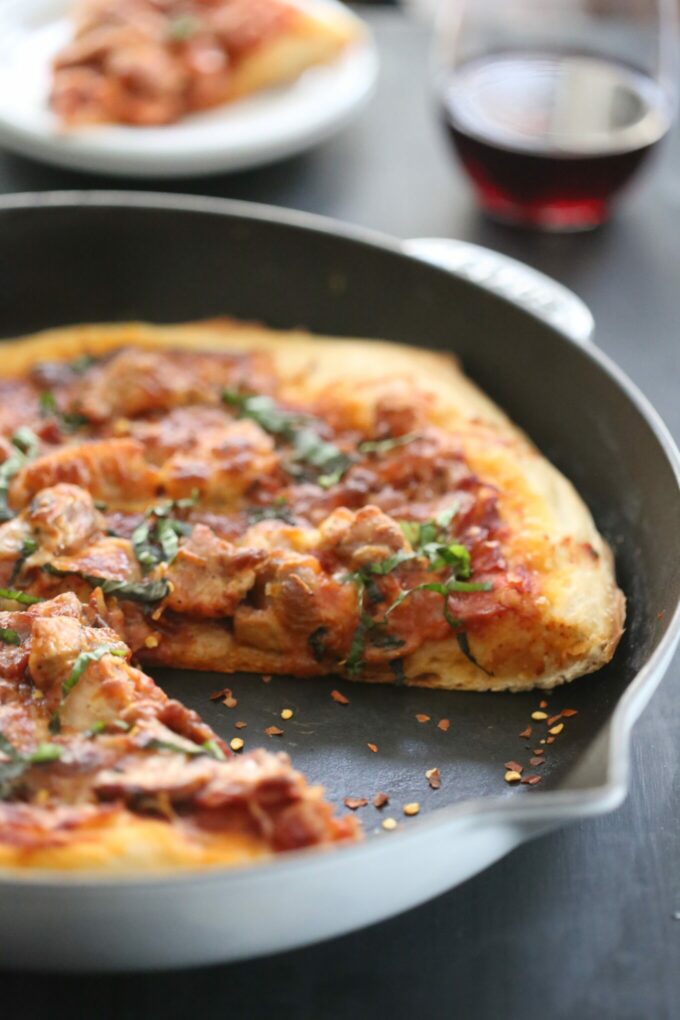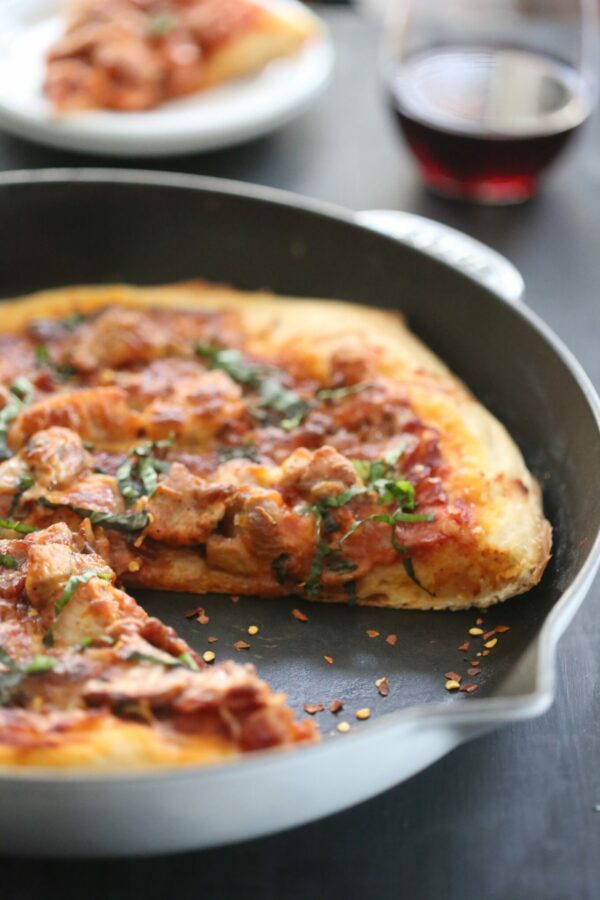 This may be my greatest creation yet.
Yes, it's a bold statement, but with new year on the horizon, I feel like we need to go out with a BANG!
One of my favorite meals to cook is coq au vin or chicken braised with wine. This French dish has been around longer then I have been on this great earth. My love for this dish comes from admiration of it's simple combination of chicken, mushrooms, bacon, rosemary, wine, and more wine reduced down, and ladled into a bowl that is so comforting it instantly nourishes the soul.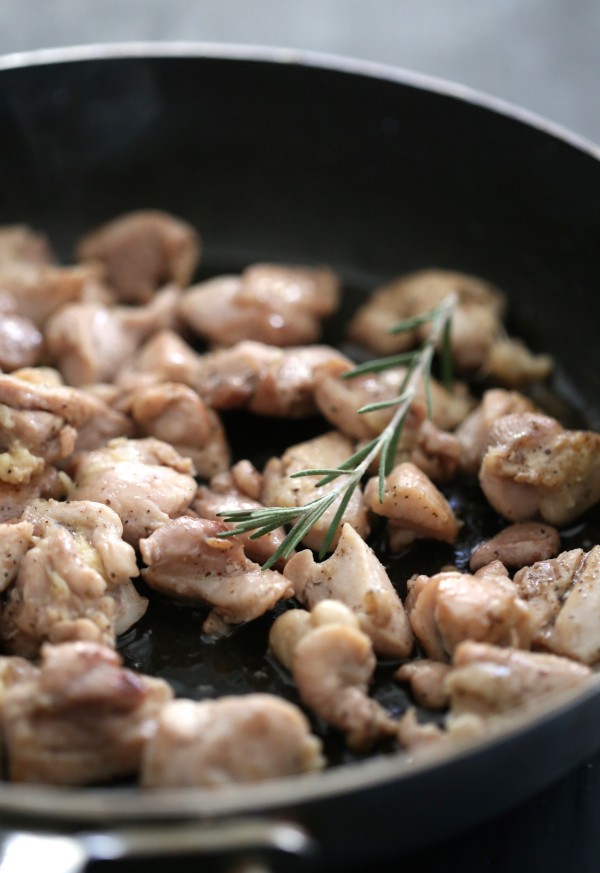 But sometimes, you need some soul loving in less than three hours. One of my family traditions is to eat pizza on Christmas Eve. I'm not entirely sure how it got started, but it's something I look forward to every year. What's better than eating pizza while waiting for Santa Claus to arrive? #winning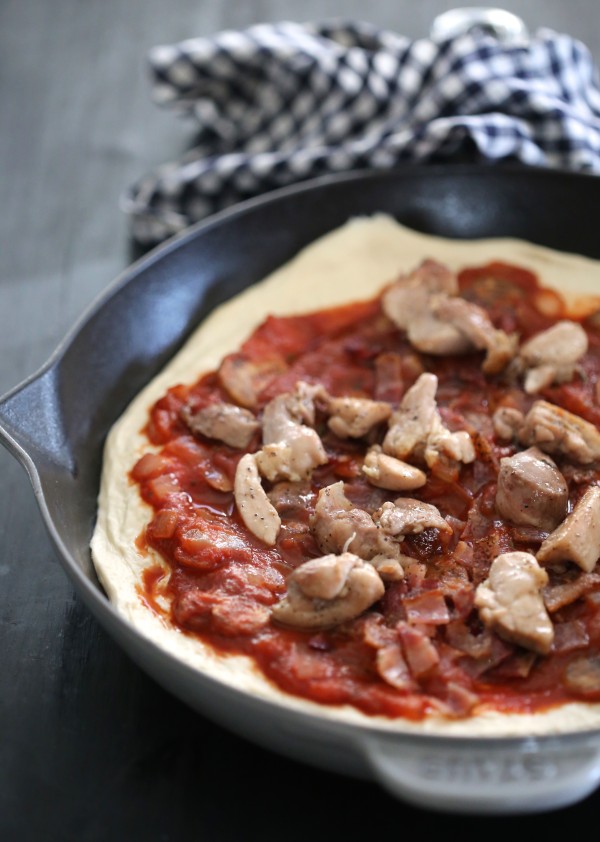 Anyways, I thought for this Christmas Eve it would be super to fun to serve coq au vin, but also be able to spend more time with family. Enter, Coqu Au Vin Skillet Pizza. I can't EVEN describe the epic-ness of this pizza. Not only does the sauce take 15 minutes to make, but skillet pizzas have been bringing families together since 1877.
Now, someone pass me a slice and let's cheers to 2016!
PSA: To enjoy the holidays with my family and friends, I will not post again until Monday January 4th. I hope you all have a wonderful Christmas and I will see you in the new year!
Also, if you need a few recipes for upcoming parties, I highly recommend these libations and aperitifs!
APPETIZERS: 
Spicy Asian Chicken Puff Pastry Bites with Hoisin Peanut Sauce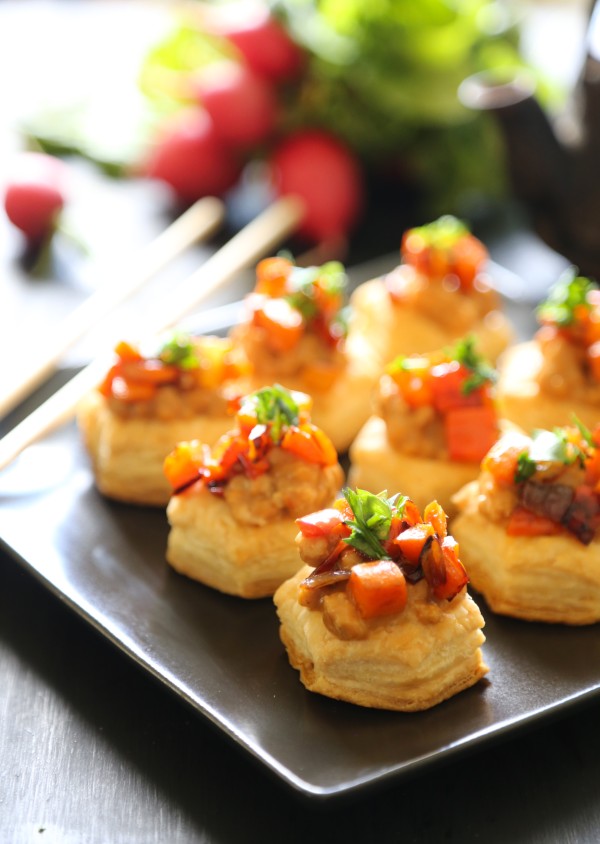 Butternut Squash Mac & Cheese with Gorgonzola & Arugula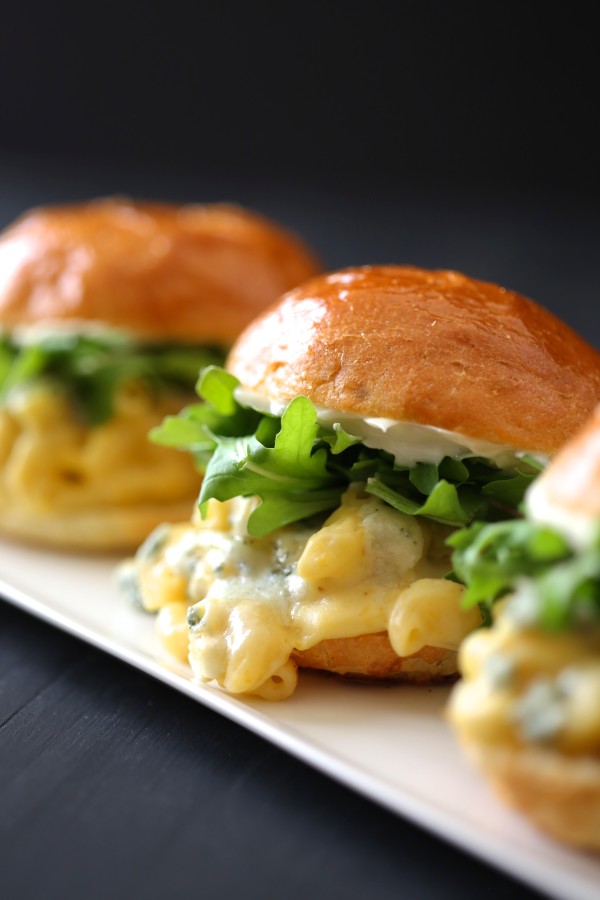 Ultimate Kobe Beef Skillet Nachos with Kettle Chips & Fry Sauce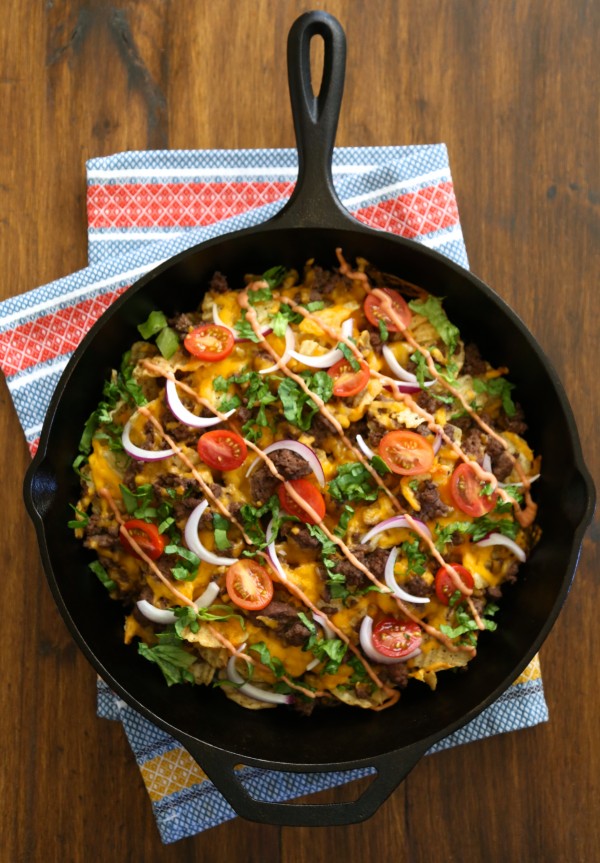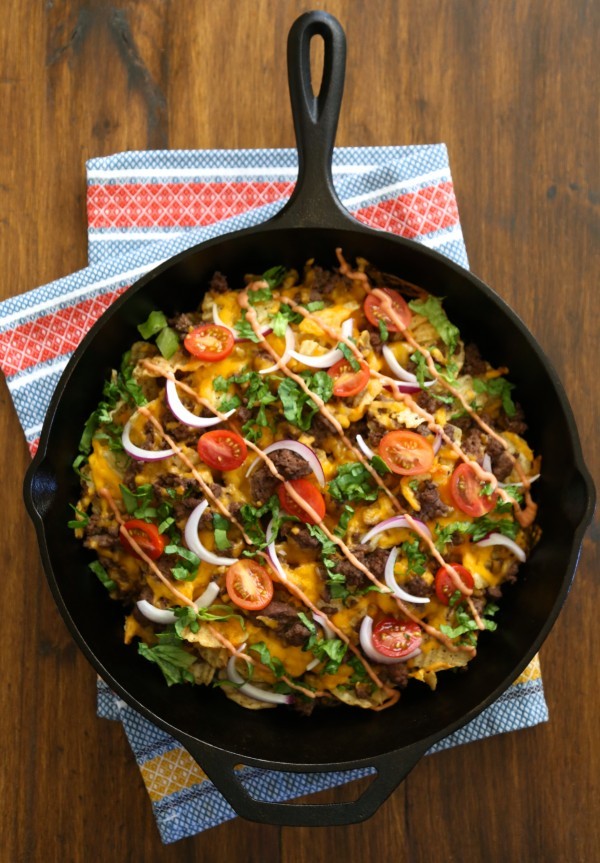 COCKTAILS: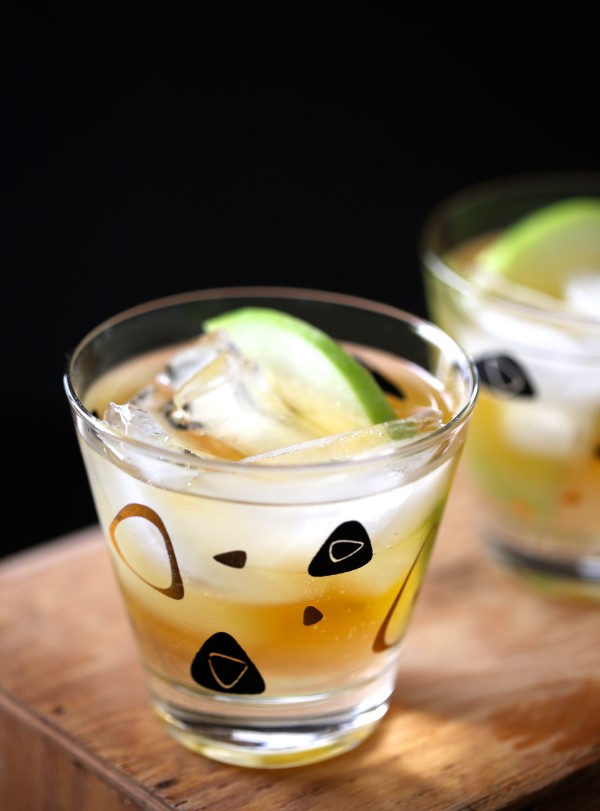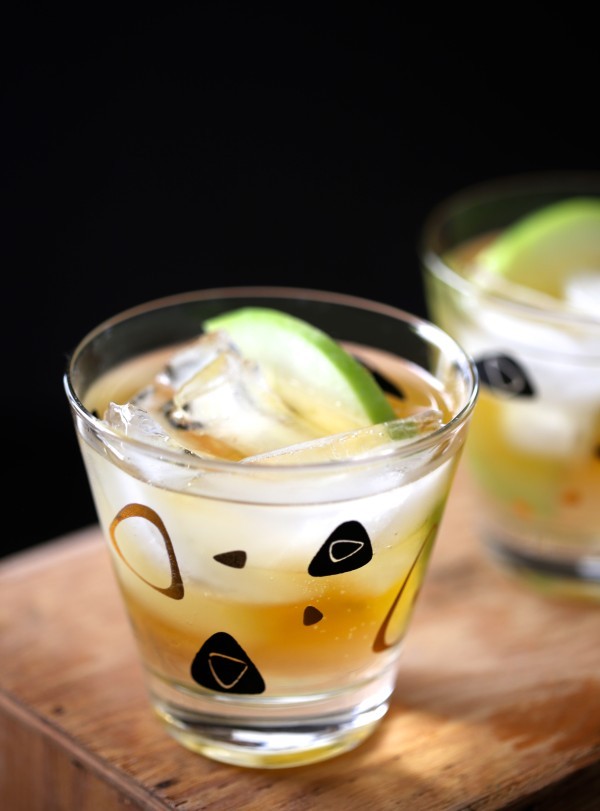 Cranberry Bourbon Negroni with Sugared Rim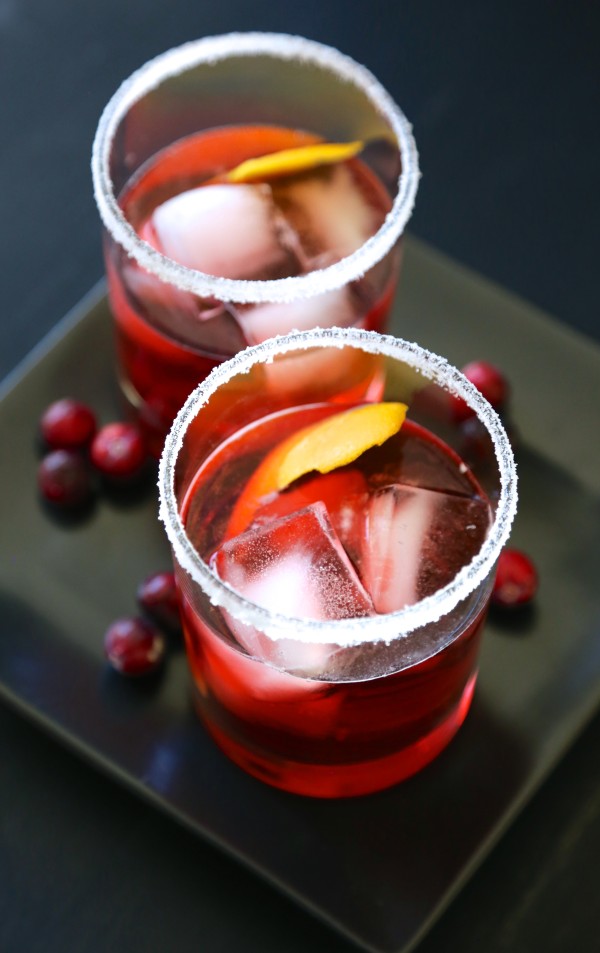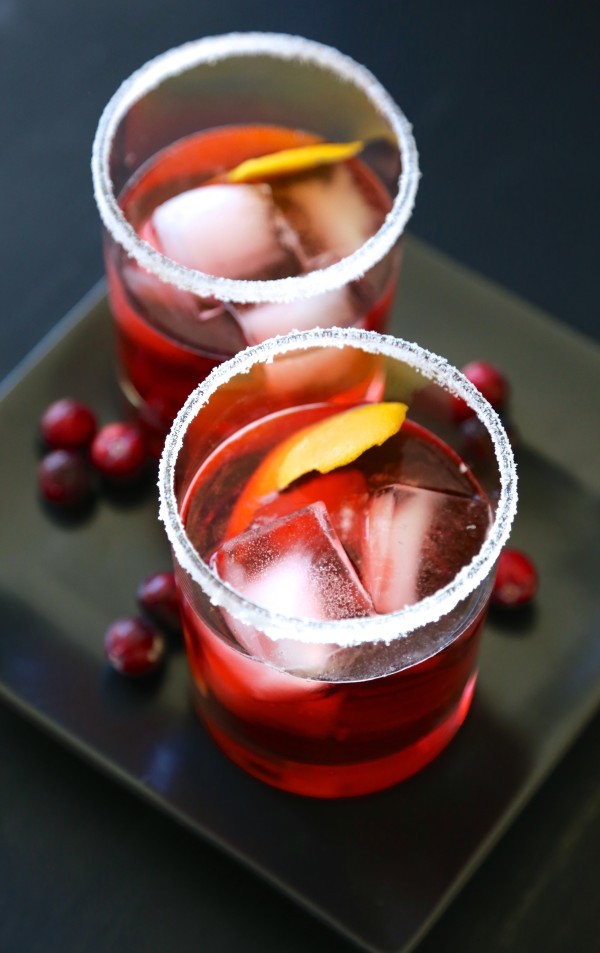 Jack & Ginger + Homemade Ginger Ale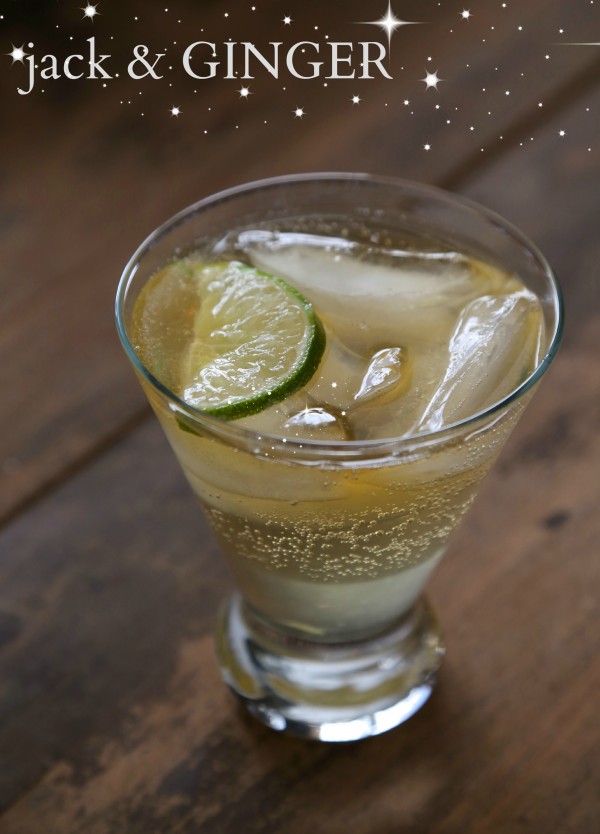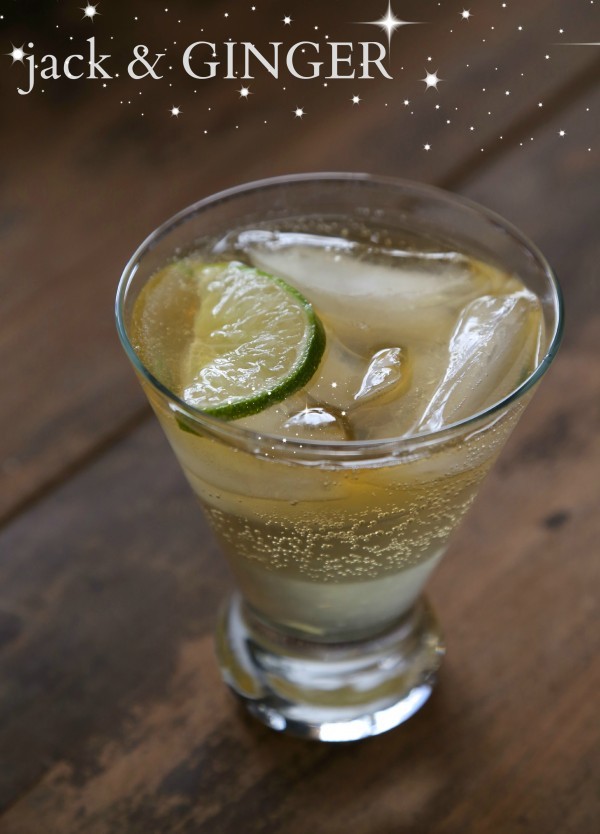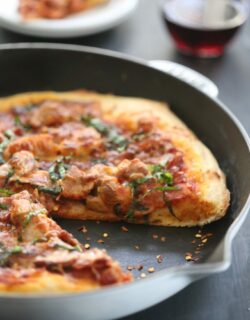 Coq au Vin Skillet Pizza
Ingredients:
1 ball homemade pizza dough or store bought
8 slices bacon
3 tablespoons olive oil
1/2 pound chicken thighs, chopped into 1-inch cubes
1 15 oz can tomato sauce
1 cup mushrooms
1 yellow onion, diced
1 tablespoon rosemary, chopped
1 teaspoon thyme, chopped
1/2 cup red wine
1 cup mozzarella, shredded
fresh basil, garnish
salt and pepper to taste
Directions:
Preheat oven to 425 degrees.
Place bacon slices on a baking sheet and bake for about 10 to 15 minutes or until golden brown and crispy. Remove bacon from oven and set aside. Once cooled, chop into small pieces.
In a large skillet, add two tablespoons olive oil, chicken thighs, salt and pepper. Saute chicken until cooked through and slightly golden brown about 7 minutes. Remove chicken from skillet and set aside on a plate. In the same skillet, add remaining tablespoon olive oil and mushrooms. Saute for a few minutes or until the mushrooms have browned. Next, add the onions, rosemary, thyme, salt and pepper. Continue to cook until the onions have softened about three minutes. Next, add the tomato sauce and wine. Bring to a simmer and let it cook and reduce for about five minutes. Stir, in the chicken and bacon.
Take the pizza dough and in a 10-inch cast iron skillet spread the pizza dough evenly. Take the chicken sauce mixture and spread it around the dough leaving a one-inch border. Sprinkle mozzarella on top. Bake pizza for about 20 minutes or until golden brown. Remove and garnish with fresh basil.
All images and text ©