Cowboy Turkey Baked Burritos

Cowboy Turkey Baked Burritos make weeknight dinners a breeze with their delicious and simple preparation, ensuring a satisfying meal any night of the week!
Raise your hand if you need another quick and tasty meal to add to your dinner rotation?
***MEEEE!!!***
Well, what if I told you these Cowboy Turkey Baked Burritos:
1) only take 30 minutes to make.
2) freezer friendly
3) healthy, yet flavorful
Sounds almost too good to be true? Trust me these Cowboy Turkey Baked Burritos are legit. Flour tortillas stuffed with cooked ground turkey, chili beans, and tossed with my favorite homemade Mexican seasoning. Baked until golden brown and cheesy!
I say we get into the kitchen ASAP and make these tasty burritos!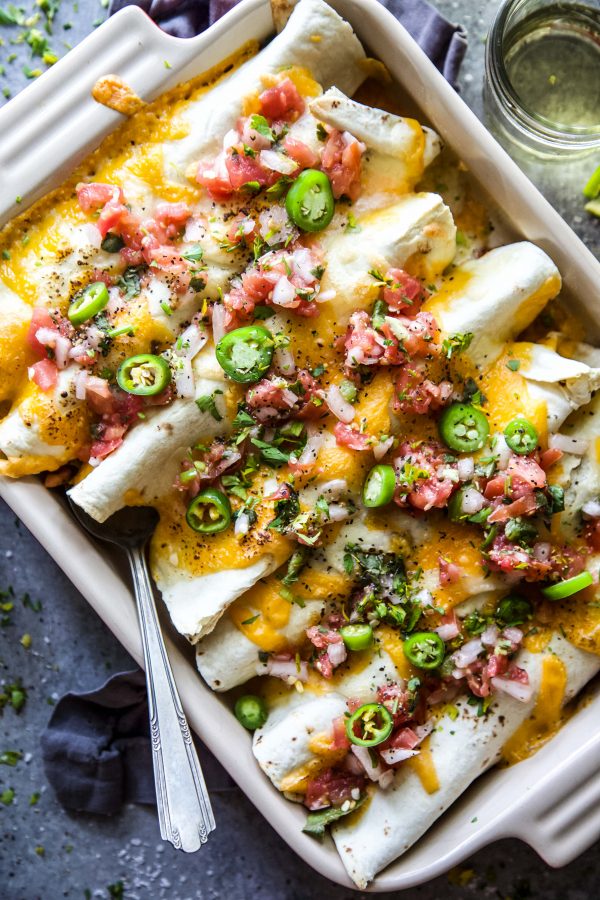 What's in these Cowboy Turkey Baked Burritos?
I am obsessed with this recipe. Not only does it have minimal ingredients, but it's a breeze to make especially during a busy weeknight. You will need the following:
Ground turkey
Chili beans
Shredded Cheese
Tortillas
Paprika
Chili Powder
Coriander
Garlic Powder
Tips for Making these Cowboy Turkey Baked Burritos:
1) Ground turkey. If you want to replace the turkey with ground beef, pork, or chicken go for it! All would be delicious options.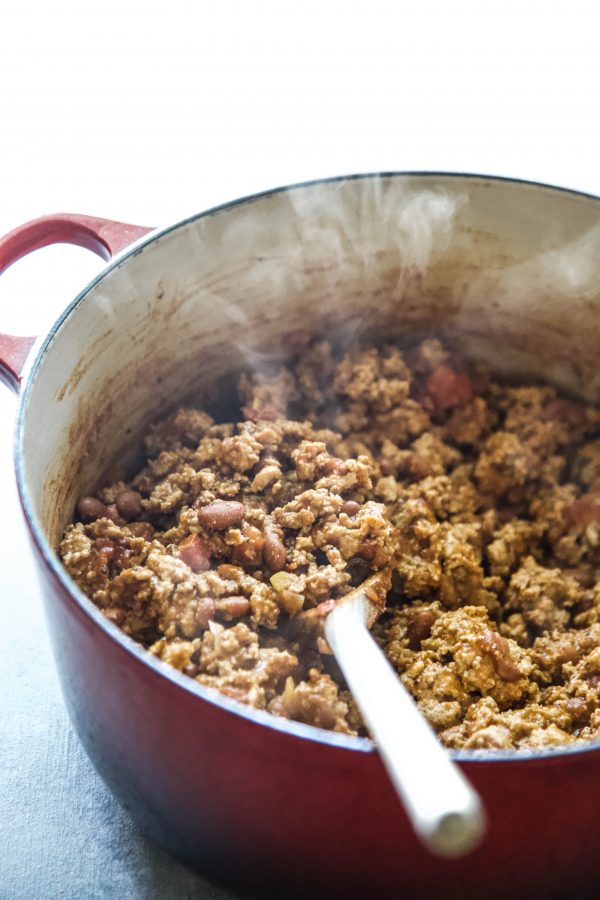 2) Beans. I like to use canned chili beans because they have a bit more flavor. However, if you have a can of black or pinto beans in the pantry please use that instead!
3) Spice mix. This is my favorite Mexican spice blend. I use it all the time! However, if you need to purchase store-bought seasoning that works too!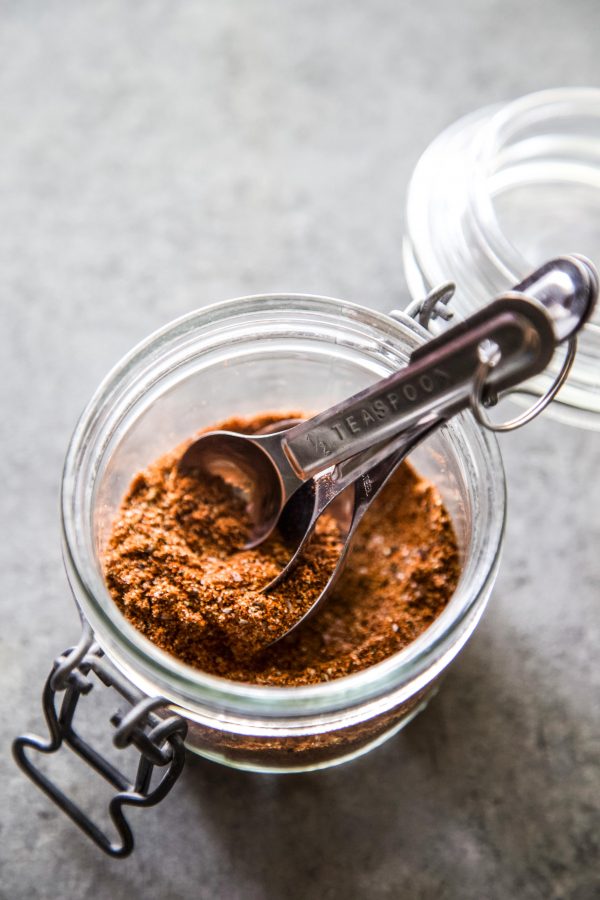 Can I make these vegetarian?
Yes! If you want to make these more veggie friendly I would replace the protein with extra beans, onions, and green peppers! The seasoning would stay the same.
Can I freeze these burritos?
You bet! Once you are done assembling the burritos go ahead and place them in a freezer safe container. They will last up to a month in the freezer. When you are ready to cook the burritos make sure they are completely thawed before placing them in the oven.
More Delicious Mexican Recipes to Enjoy:
Cowboy Turkey Baked Burritos
Ingredients:
1 tbsp chili powder
1 tsp paprika
1 tsp garlic powder
1 tsp coriander
1 tsp cumin
salt and pepper to taste
1.5 lbs ground turkey
2 tbsp olive oil
14 ounce can chili beans, drained
1 cup bottled chunky salsa
Eight 8-inch flour tortillas
2 cups shredded colby jack cheese
pico de gallo, garnish
sour cream, garnish
fresh jalapeno rounds, for garnish
Directions:
Preheat your oven to 350 degrees. Spray a 9X13 baking dish with non-stick cooking spray and set aside.
In a small mixing bowl combine chili powder, cumin, paprika, coriander, garlic powder, salt, and pepper.
In a large non-stick skillet add the olive and preheat to medium-high heat. Add the turkey and cook until the meat is no longer pink.
Next, add in the mixed spices. Cook for about 1 minute and then add in the beans and salsa. Stir to combine and continue to cook for about three to four minutes.
Spoon about 1/2 cup of the turkey mixture onto the center of a tortilla. Roll tightly and place the seam-side of the tortilla down in the baking dish. Repeat process until all tortillas have been filled.
Sprinkle the tops with cheese and bake for about 20 to 25 minutes or until the cheese is golden brown.
Serve with pico de gallo, sour cream, and fresh jalapenos!
All images and text ©
In conclusion, Cowboy Turkey Baked Burritos offer a deliciously hearty and easy-to-make meal option that's perfect for any evening, adding a satisfying twist to a classic favorite.