Crispy Lemon Brussels Sprouts Mac & Cheese
Crispy Lemon Brussels Sprouts Mac & Cheese is an easy, cheesy dish full of flavor! Perfect as a side, but tasty enough to serve for dinner!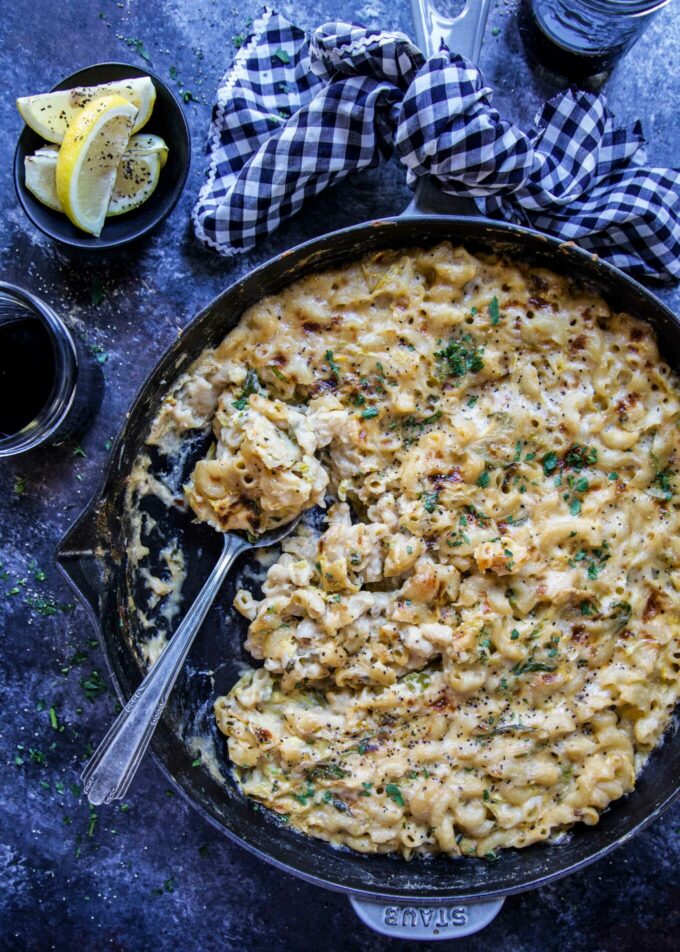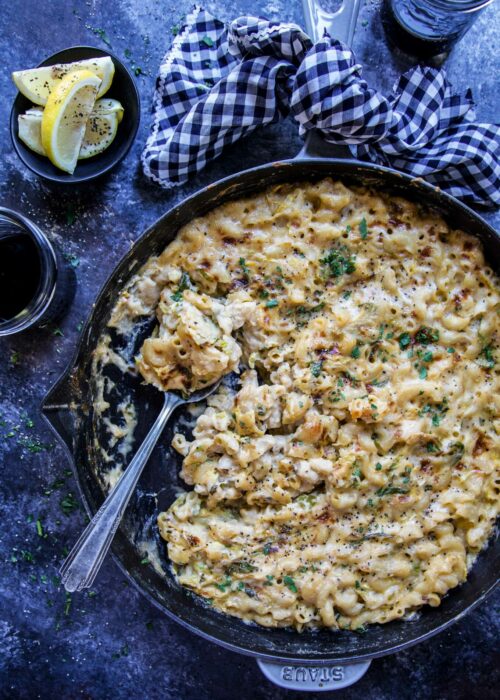 Let's do this.
It's Monday.
It's still winter.
Wait. Isn't today President's Day?
Man, there is a lot going on. BUT! Not to fear because it's officially my birthday week. HOLLA!! Did that make you smile? It made me grin from ear to ear.
I've got a few things going on this week. For starters, Denver Restaurant week kicks off on Thursday with the annual Lexus Pre-Party. So pumped! There will be tons of food, drinks, and music. I'm taking my friend Katie because her birthday is in February too and I figured it would be a fun way to celebrate!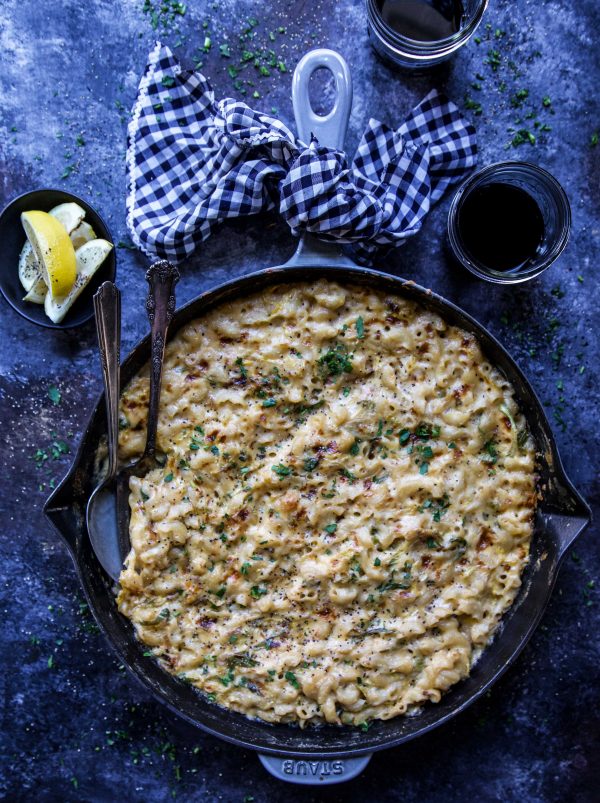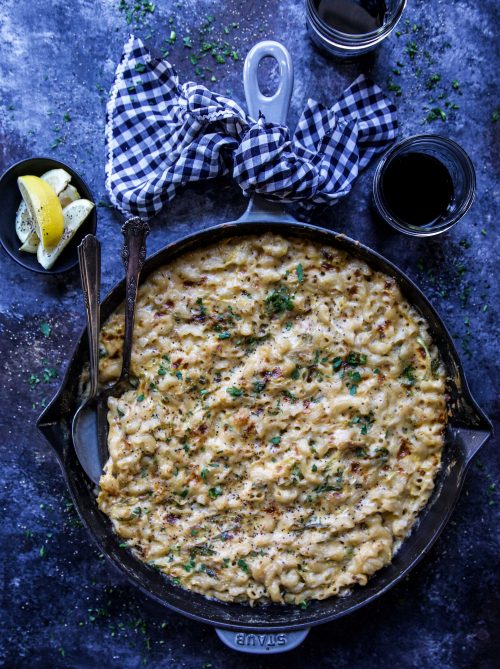 Also, wait for it……Shake Shack is hosting a soft opening on Saturday at The Source. Word on the street is that Danny Meyer is supposed to be on site. Some of you might be thinking, In-n-Out Burger is the only way to go. I too thought this for a very long time until last year when I tried Shake Shack. Guys, it's awesome town US of A.
All this talk about burgers, fries, and shakes has me craving comfort food. Since it's Monday, I thought we might need a little somethin', somethin' to get us fired up. Enter this Crispy Lemon Brussels Sprouts Mac & Cheese.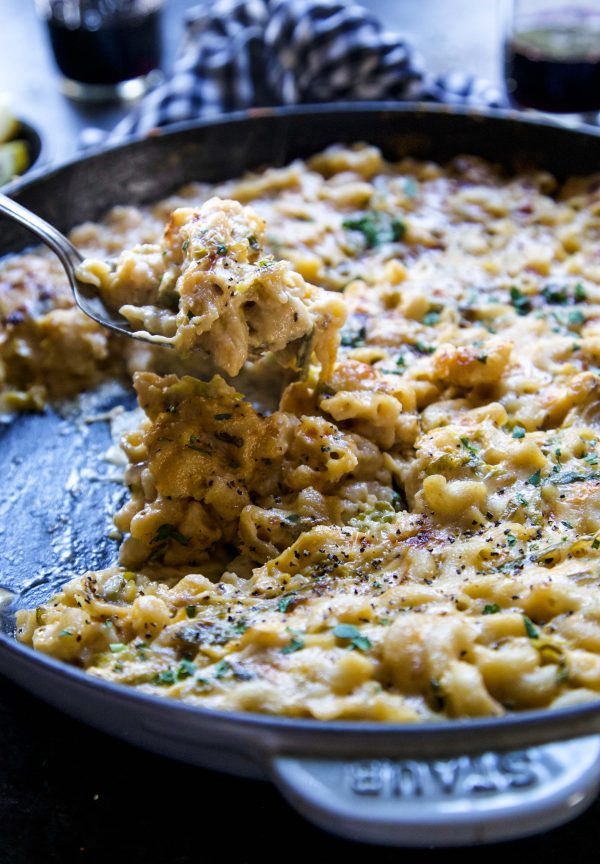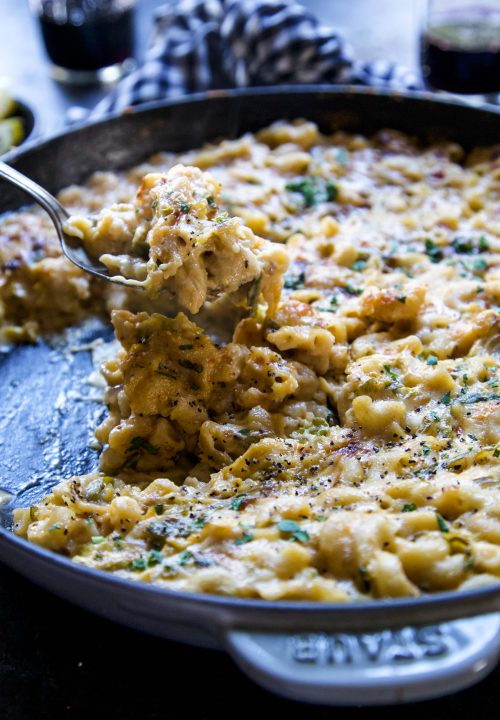 Raise your hand if you like mac & cheese? "Really, Lauren. You have to ask?" And this is why I love you guys. This version of macaroni and cheese has burst of citrus combined with my favorite green vegetable on the planet, brussels sprouts. Combine these two flavors with a shite load of cheese and what you get is the ultimate dish perfect as a side or hearty enough as an entree.
So, what are you waiting for?
Let's do this.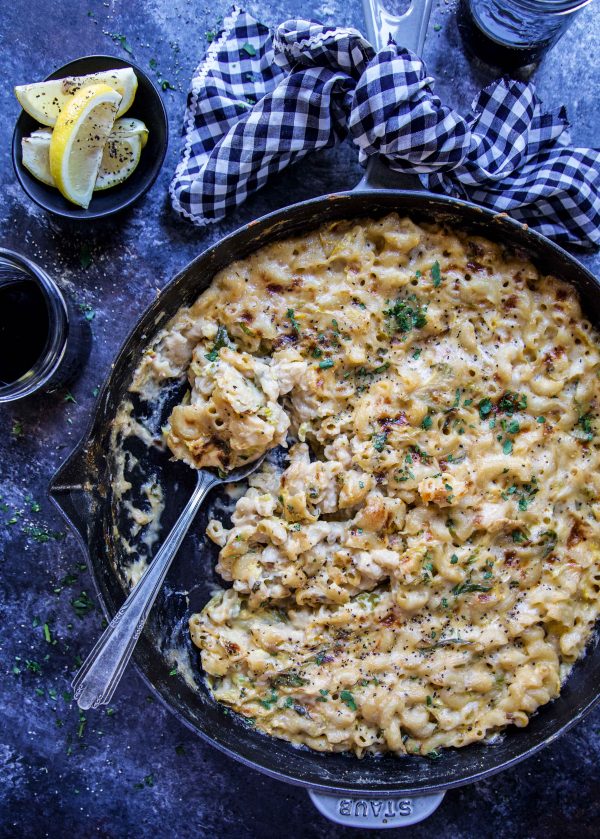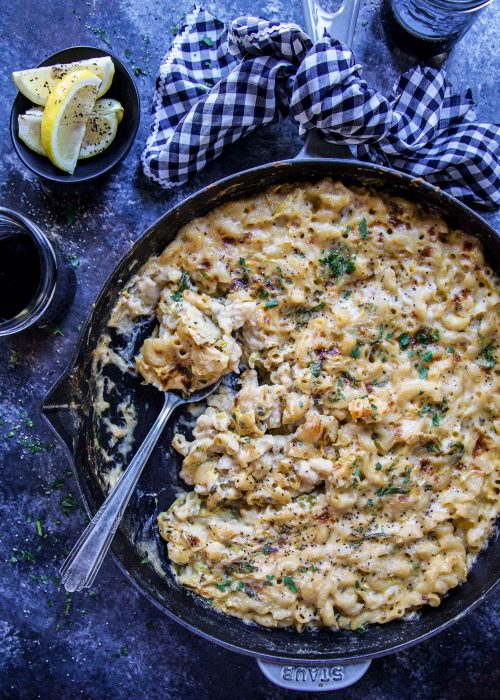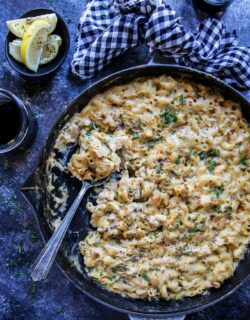 Crispy Lemon Brussels Sprouts Mac & Cheese
Ingredients:
1/2 lb elbow macaroni
1 tbsp olive oil
1 large shallot, minced
2 cups shredded brussels sprouts
2 garlic cloves, minced
1 tbsp lemon juice
1 tsp lemon zest
4 tbsp unsalted butter
4 tbsp all-purpose flour
2 1/4 cups whole milk
1 3/4 cups shredded cheddar cheese
salt and pepper to taste
Fresh parsley, for garnish
Directions:
Bring a large pot of water to a boil. Cook the pasta according to package directions. Drain it and set it aside.

Preheat a large skillet to medium-heat. Add the olive oil, shallot, brussels sprouts, garlic, salt, and pepper. Saute the brussels sprouts for a few minutes until slightly golden brown.

Next, add the lemon juice and zest to the skillet. Stir to combine and let it cook for about a minute. Using a spoon, remove the brussels sprout mixture from the skillet and set aside on a plate.

In the same skillet, melt 4 tbsp of butter over medium-high heat. Add the flour and continue to whisk, creating a roux. Gradually add the milk and whisk until the sauce thickens, about five minutes. Next, add the cheddar cheese and whisk until everything is completely smooth. Add salt, pepper, and brussels sprout mixture. Stir until everything is well combined.
Place the skillet under the broiler for a few minutes until the top of the mac and cheese is nice and golden brown. Garnish with parsley and serve.
All images and text ©