Dark Chocolate Whiskey Cake with Whiskey Ganache
Dark Chocolate Whiskey Cake with Whiskey Ganache is a decadent, booze-filled cake perfect for any occasion!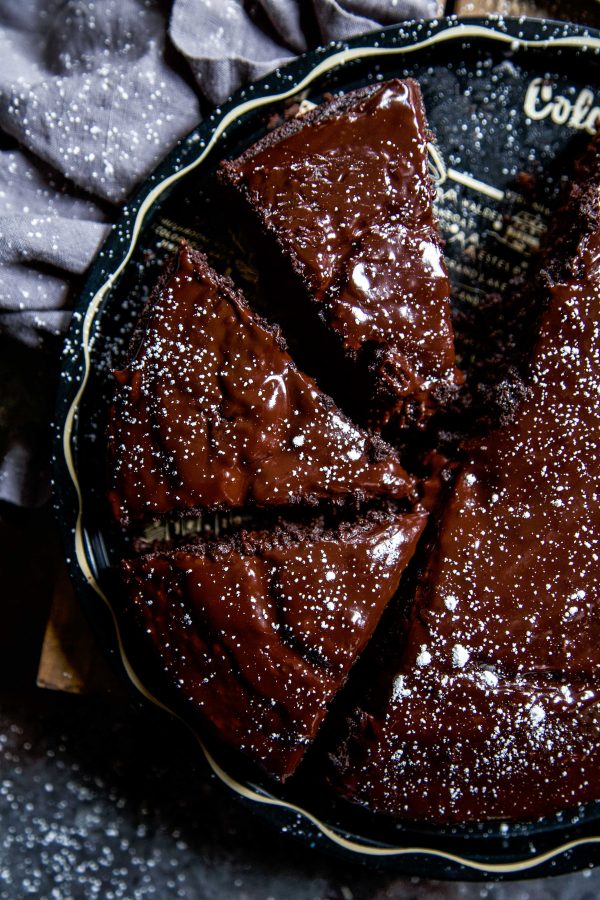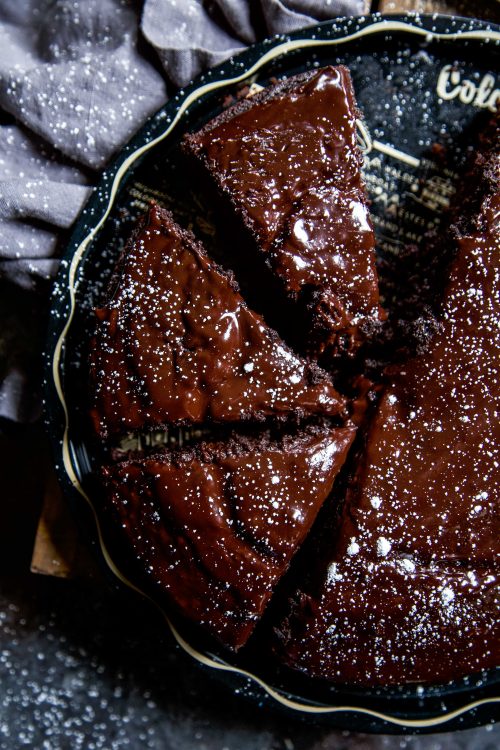 Eight years.
Eight years ago I clicked 'publish' on my very first blog post. If you're curious what I thought was an acceptable inaugural post click here. Don't say I didn't warn you. Yikes.
I went back and re-read that post and although it's completely embarrassing to read, in a way it's a reflection of growth. Because like anything in life you must honor the past no matter how cringe-worthy. In fact the best thing you can do is simply laugh.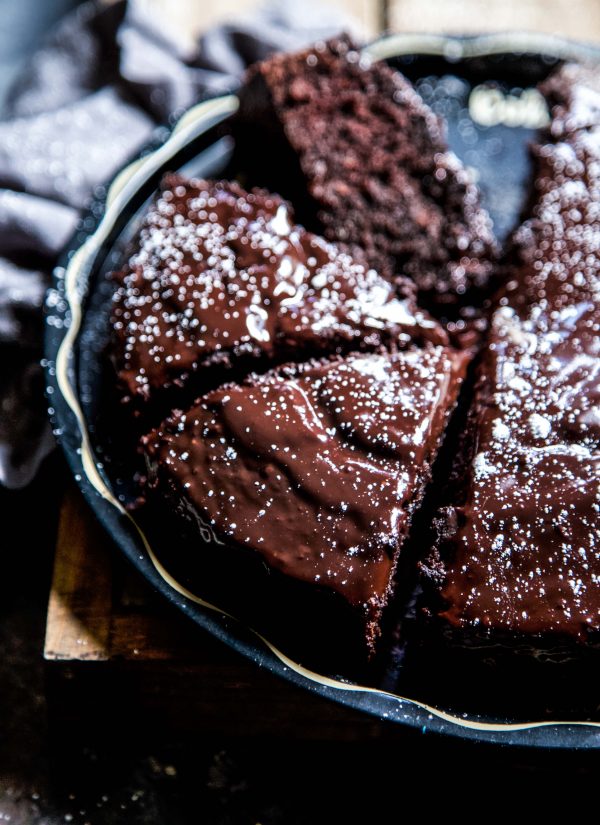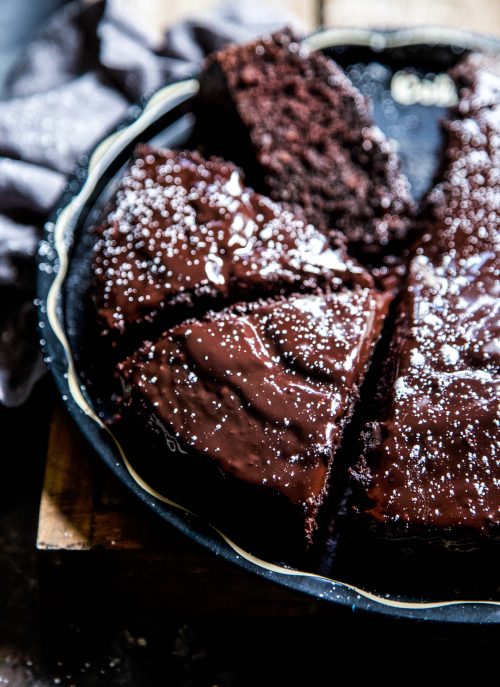 Case in point: check out my first Foodie Fridays post back in January 2011. The picture on the left is a final product of how your creme anglaise should look smothering a plate of brownies. Isn't yellow lighting super sexy? WTF? Now, the picture on the bottom is Monday's pork tacos. You get the picture. Growth, people, growth.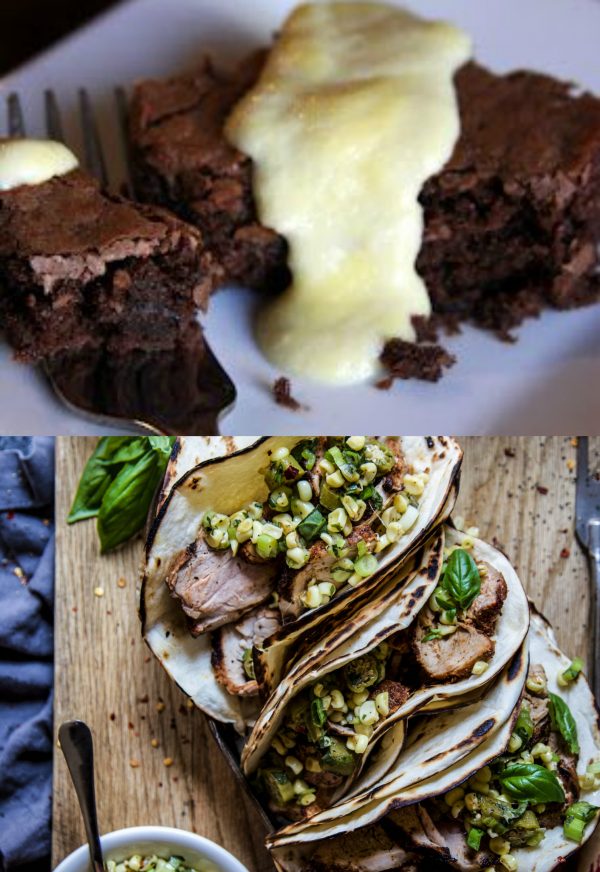 Anyway, I thought today I would share what I've learned over the past eight years of blogging that has helped me grow.
One, no one gives a shit about your blog, but you.
I thought I got my teeth kicked in when I worked at the Board of Trade in Chicago. Not even close. Blogging is a war of attrition and I've had to constantly fight every day to stay relevant.
Two, blogs take passion.
I am madly, deeply passionate about blogging which is why I get up every day and fight for CGM. I would do anything for her. So if you want to start a blog GO FOR IT. Just be sure that you are deeply, madly passionate about it.
Three, no path of success is the same.
This one is hard because in the influencer world that we live in I definitely look at how others have successful blogs. It's easy to want to replicate what they have. But I've found out that by trying to follow 'their' path of success, I'm actually less successful. Does that make sense? My path will make me successful because, well, it's my path and no one can take that from me.
Fourth, be happy for others successes.
This one sucks, but it's true. Instead of going down the rabbit hole of "why not me?" I simply say good for them and move on. It will free up energy and make you a better person because jealousy is one ugly son of a bitch.
Five, it's okay to be a real human being.
Spoiler alert: everyone is human. This kind of ties back into four because it's easy to be negative and judge. I think the more we are real and honest about who we are the less negativity we attract.
Thoughts? Concerns? Questions? You guys know that I am always here for you no matter what. There are a lot more points, advice, or ideas that I could throw at you but for me, these five have kept me going. I hope they find some room at your table.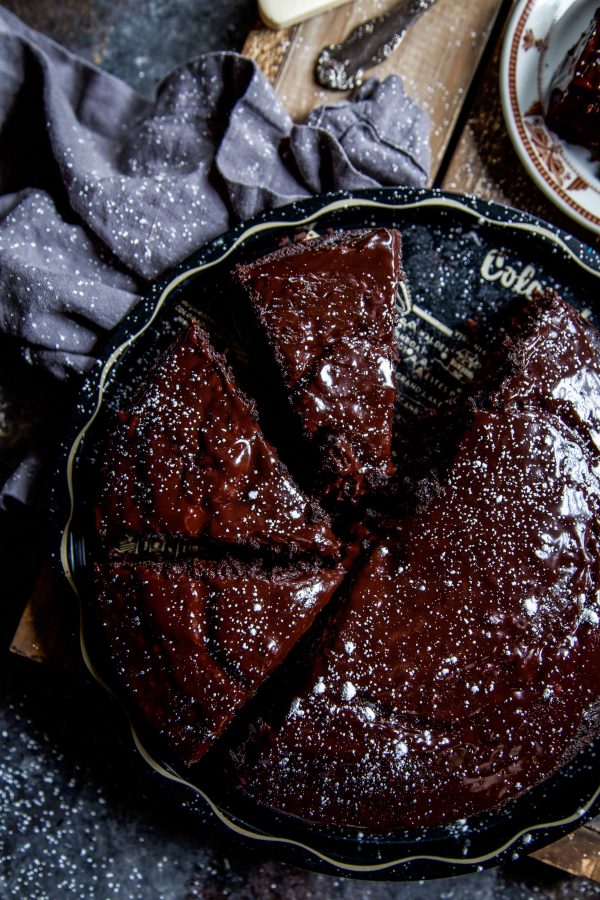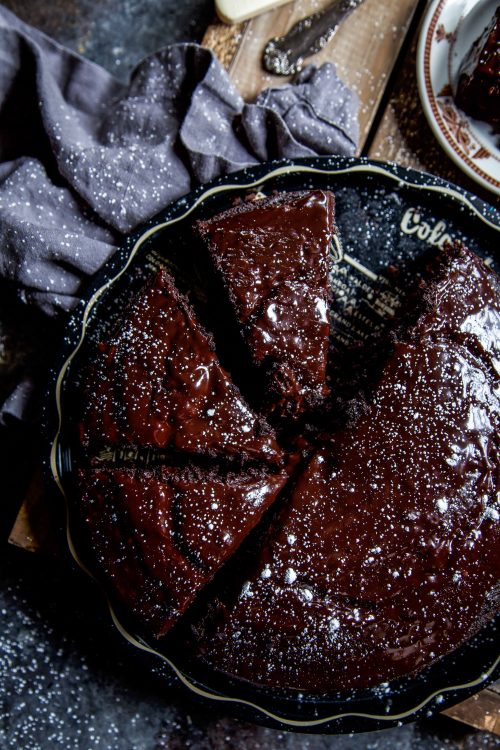 Okay! On with today's recipe. Now, you can't celebrate an anniversary without cake. Two things I love in life. Shoot, better make that three: chocolate, whiskey and cake. So today's post IS a Dark Chocolate Whiskey Cake with Whiskey Ganache.
This cake is decadent. I'm talking dark chocolate mixed with giggle juice and then topped with more chocolate. What more could a girl want?! So, grab a slice and let's raise a fork to another eight years of blogging…..and kicking ass!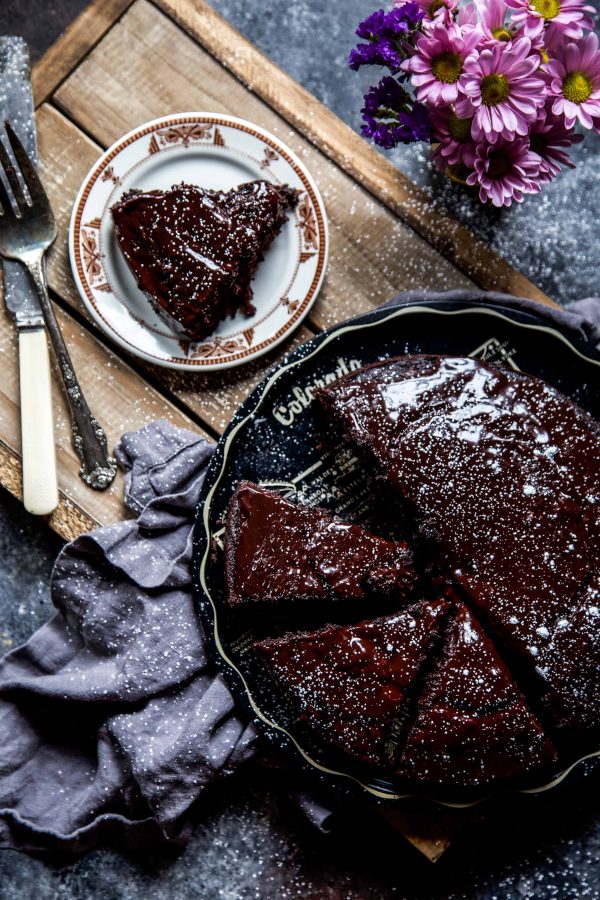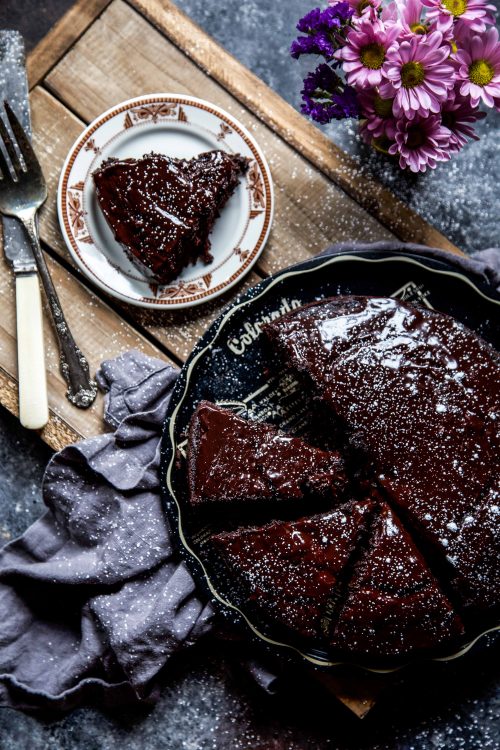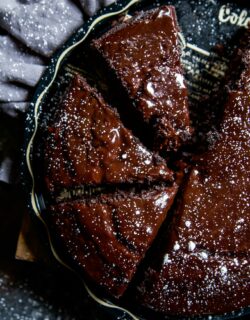 Dark Chocolate Whiskey Cake with Whiskey Ganache
Ingredients:
for the cake: 
3/4 cup+ 1 tbsp unsweetened cocoa powder, divided
1 1/2 cups strong brewed coffee
1/2 cup whiskey
1 1/2 sticks unsalted butter, cubed
1 cup granulated sugar
1 cup brown sugar
1 cup dark chocolate chips
2 cups all-purpose flour
1 1/2 tsp baking soda
3/4 tsp kosher salt
1/4 tsp pepper
1/8 tsp ground cloves
3 large eggs
1 egg white
2 tsp vanilla extract
for the whiskey ganache:
1 cup dark chocolate chips
1 tbsp heavy cream
1 tbsp whiskey
Directions:
for the cake: 
Preheat your oven to 325 degrees. Spray a 10-inch springform pan with non-stick cooking spray and set aside.
 In a saucepan add 3/4 cup cocoa powder, coffee, whiskey and butter. Whisk the ingredients over low heat until well combined. Next, add in the granulated sugar and brown sugar. Stirring until combined. Remove the saucepan from the heat.
In a small bowl toss together the chocolate chips and 1 tbsp cocoa powder.
 In another large bowl combine the flour, baking soda, salt, pepper and cloves. Next, take the eggs and egg white and whisk them into the cooled chocolate mixture. Fold the dark chocolate chips into the batter.
Take the batter and pour it into the prepared 10-inch baking pan. Bake for about 1 hour checking around 45 minutes to make sure it's cooking evenly and not burnt. Remove from oven and let the cake cool completely before covering it with the whiskey ganache. Once covered, slice and serve the cake.
for the whiskey ganache:
In a small saucepan add the chocolate chips, cream and whiskey. Over low heat melt the chocolate chips and stir until well combined.
All images and text ©