Dead Sea, Jordan: Where to Stay, Eat, and Visit!
Dead Sea, Jordan: Where to Stay, Eat, and Visit! The Dead Sea is a salt lake located in between Israel and Jordan. Float in one of the lowest points on earth! Check out my full guide on where to stay, what to eat, and what to do while at the Dead Sea!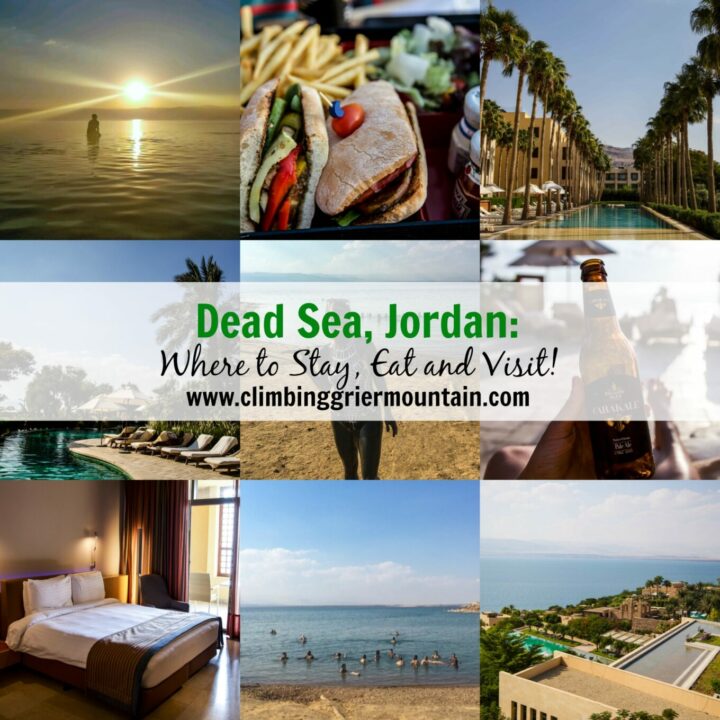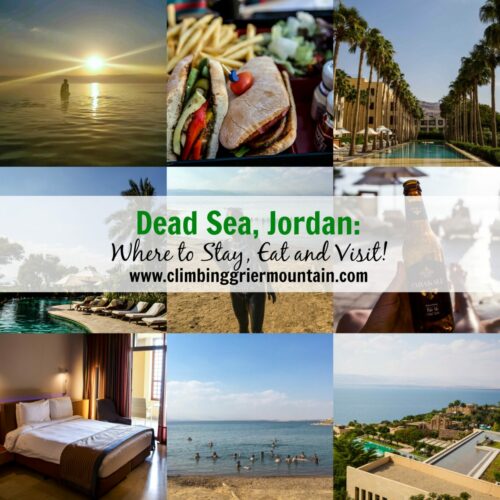 The lowest elevation on Earth.
400m below sea level to be exact.
The Dead Sea is a salt lake that is located between Israel and Jordan. It's famous for many things besides being the lowest point on Earth. It's also famous for its hyper-saline water which makes for easy floating, and mineral-rich black mud used for therapeutic treatments. In addition, there are many historical sights to visit while in the area.
We decided to end our Jordan tour at the Dead Sea. It was the perfect place to relax, float, and unwind before heading back to the states. Let's take a look back at our experience at the lowest elevation on Earth.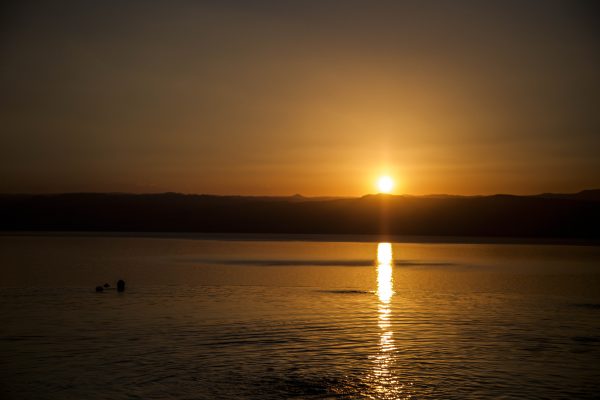 WHERE TO STAY: 
Lodging and Transportation
From Aqaba, the Dead Sea is about a three and half hour car ride. That is how small the country Jordan really is! If you wanted to, you can actually make a day trip from Amman to the Dead Sea because it's about an hour away. Either way, it's definitely worth a day or one night visit.
Again, we used Local Trips for our transportation needs. I can't recommend them enough! Always on time, speak English, and will get you anywhere you need to go!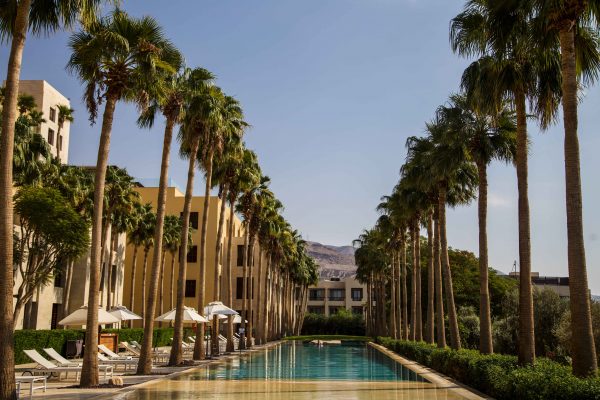 Kempinski Hotel Ishtar Dead Sea
When you are visiting the Dead Sea, you must keep in mind that you aren't visiting a city, per se. It's more like a desert area with many resorts and hotels. You can visit the Dead Sea but there are no marinas or ports.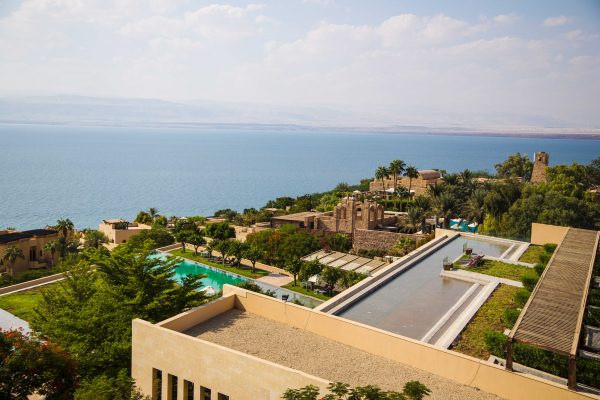 We decided to make the most of our short stay and relax at the Kempinski Hotel Ishtar Dead Sea. This hotel is massive. Comprised of a main building where our superior room was located, the hotel also boasts private villages, penthouses, spas, restaurants, and over seven pools! To say you needed a map to navigate would be an understatement!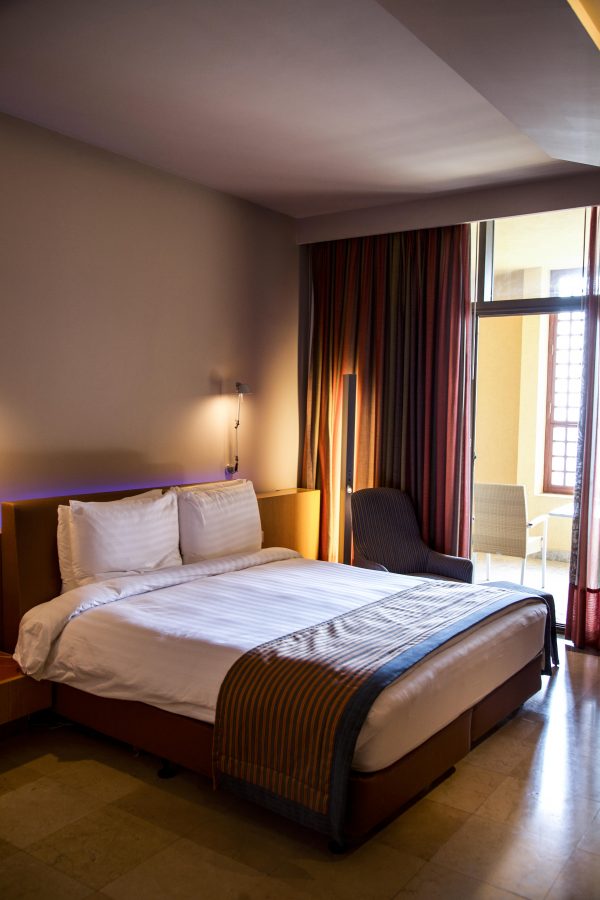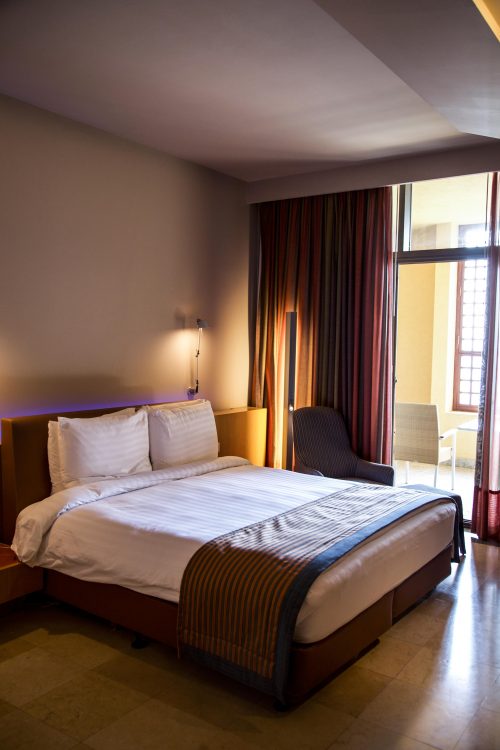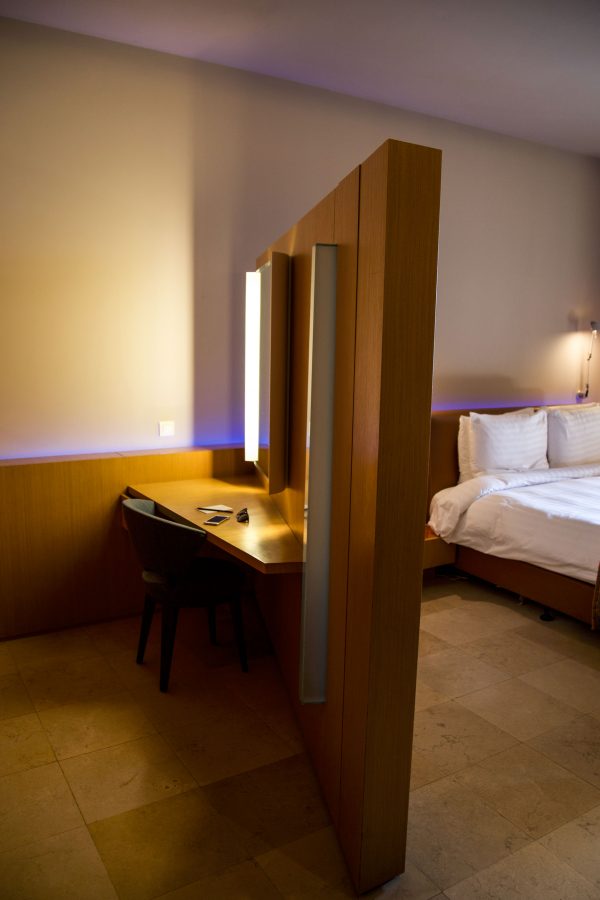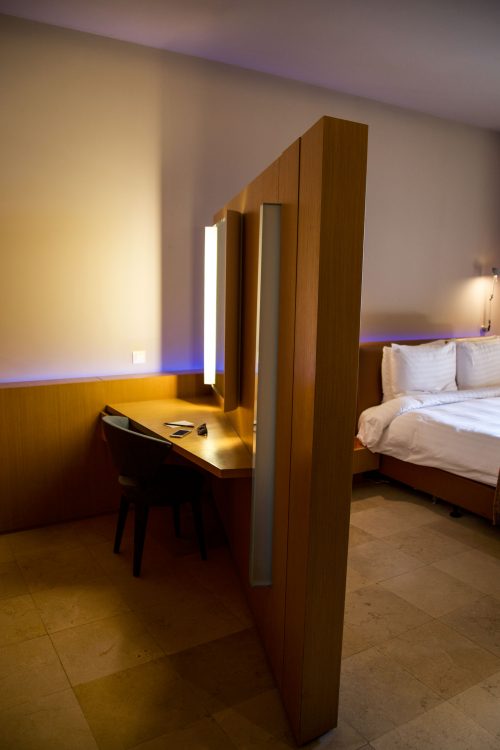 Our room was the perfect sanctuary for our short stay. The Superior room comes with a luxurious king bed, large closets, a working area, and huge soaking tub along with a rain shower. The best part about this room was the view of the Dead Sea. Sitting out on the terrace and being able to see Israel on the other side was truly magnificent.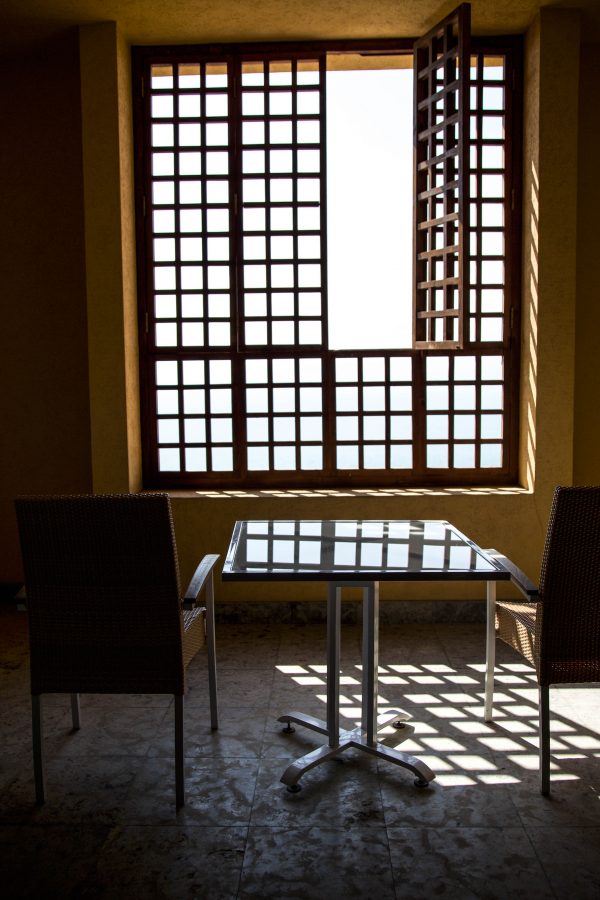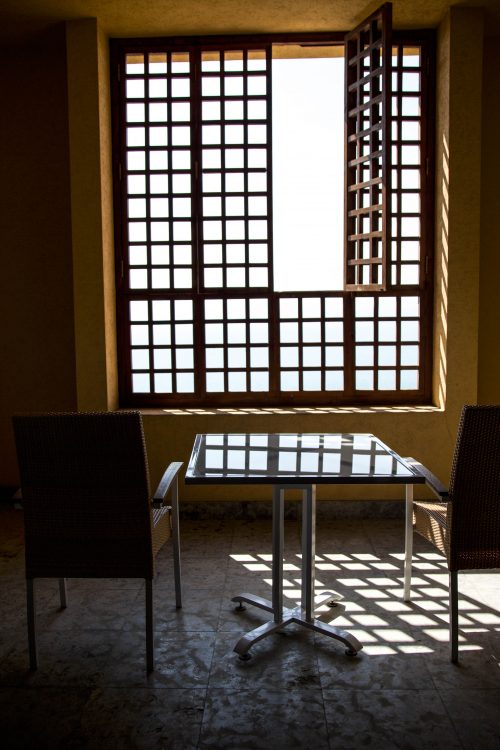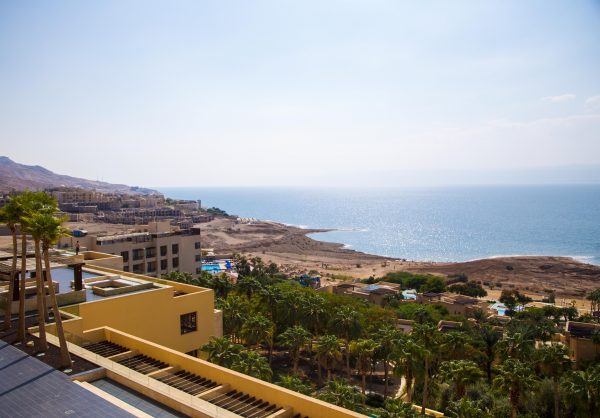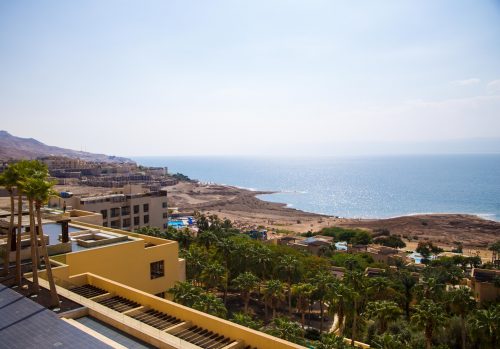 WHERE TO EAT: 
Kempinski Hotel Dead Sea
Once you are in the Dead Sea area there isn't a lot to choose from when it comes to dining outside of your hotel. So, we kept our food adventures within arms reach and decided to put our forks into the full culinary experience at the Kempinski Hotel Dead Sea.
Happy Hour 
Like I mentioned above, there are over seven pools located on the hotel property. BUT! There is only one pool that matters – the Infinity pool at Akkad Pool Grill. First, grab a lounge seat next to the pool because this is best place to watch the sunset over the Dead Sea.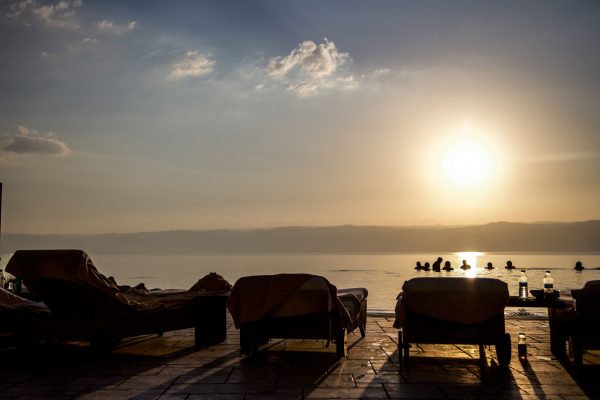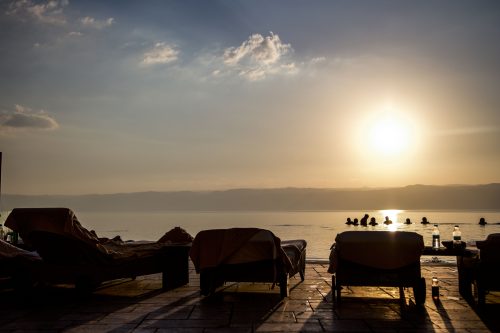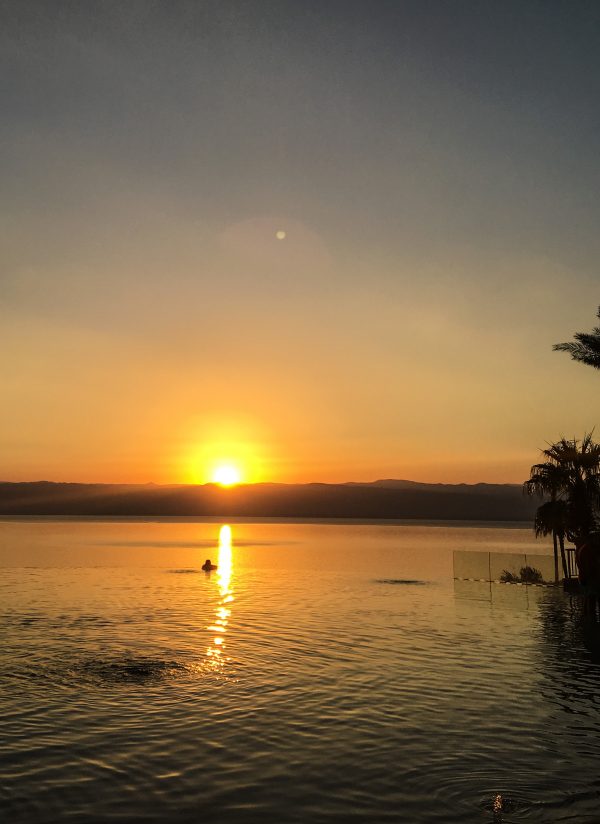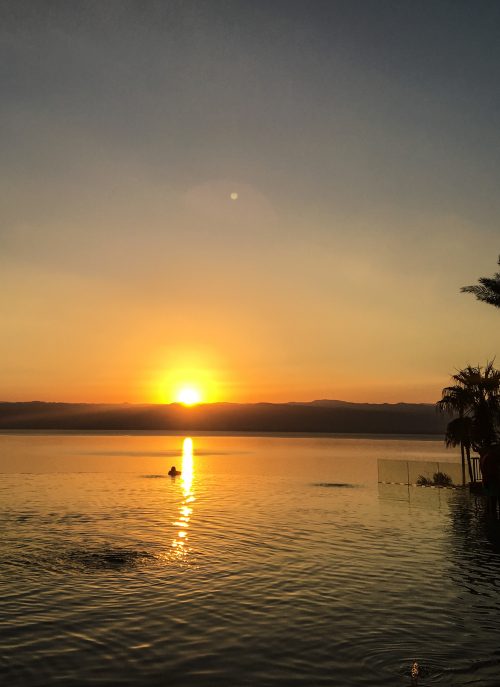 Second, have one of the pool waiters come by and take your order. I suggest ordering a meze of different sandwiches and salads. But don't forget to ask for a local microbrew called Carakale. It's a refreshing blonde ale that is a perfect drink to quench your thirst under the hot sun.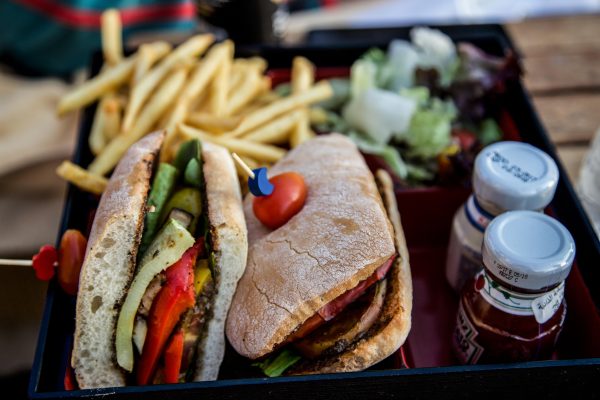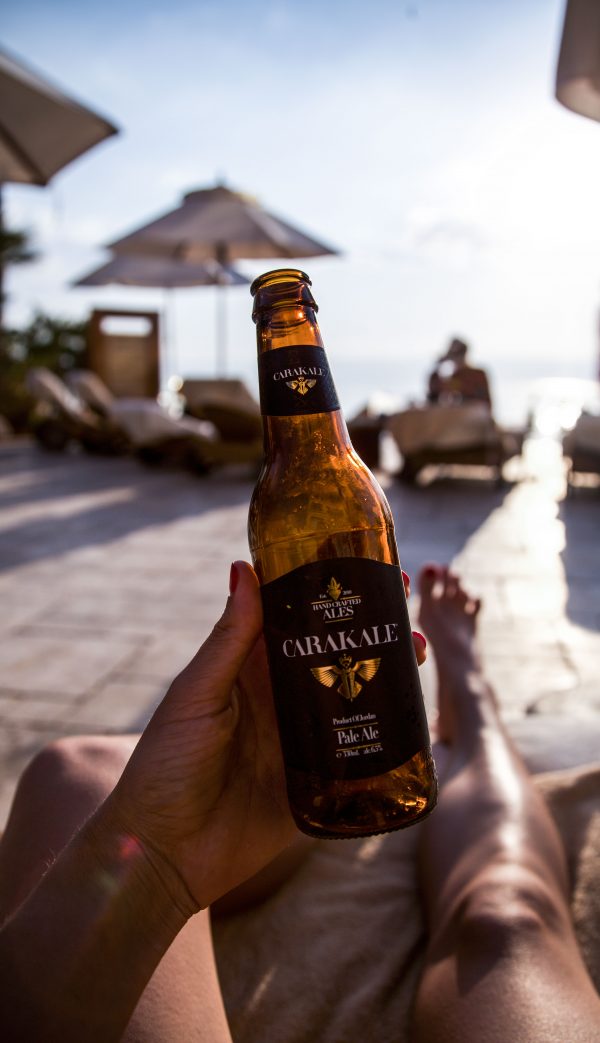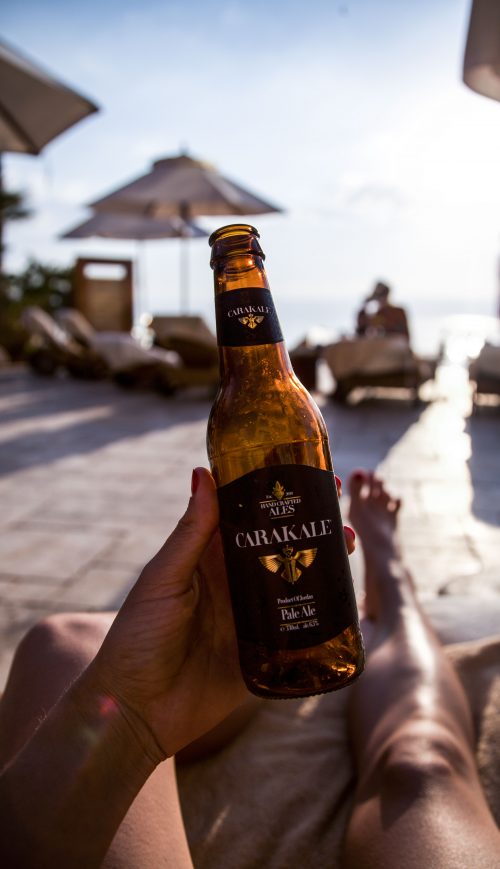 Dinner
Deciding where to eat for dinner at Kempinski Hotel Dead Sea is like deciding between French fries or tater tots. They are all extremely delicious! For our last meal in Jordan we wanted fresh fish with a little spice. So, we landed at The Codes Restaurant.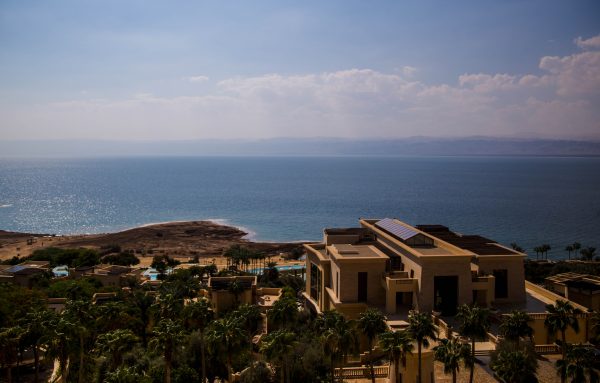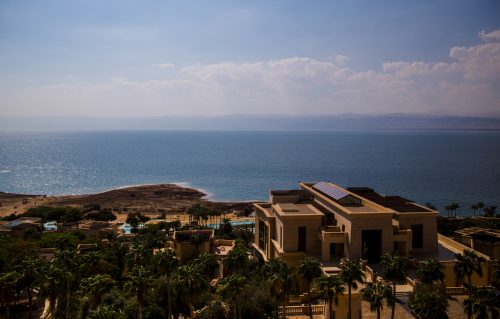 This Thai and Asian-styled cuisine met our expectations, We dined on Vietnamese spring rolls, spicy cucumber salad, and array of sushi rolls.
WHAT TO VISIT: 
Dead Sea
The reason why we ventured to the Dead Sea was indeed to see the Dead Sea. From our hotel you simply walk to down from the main building to the entry point. You can see by looking at the banks how much the sea has receded even in most recent years.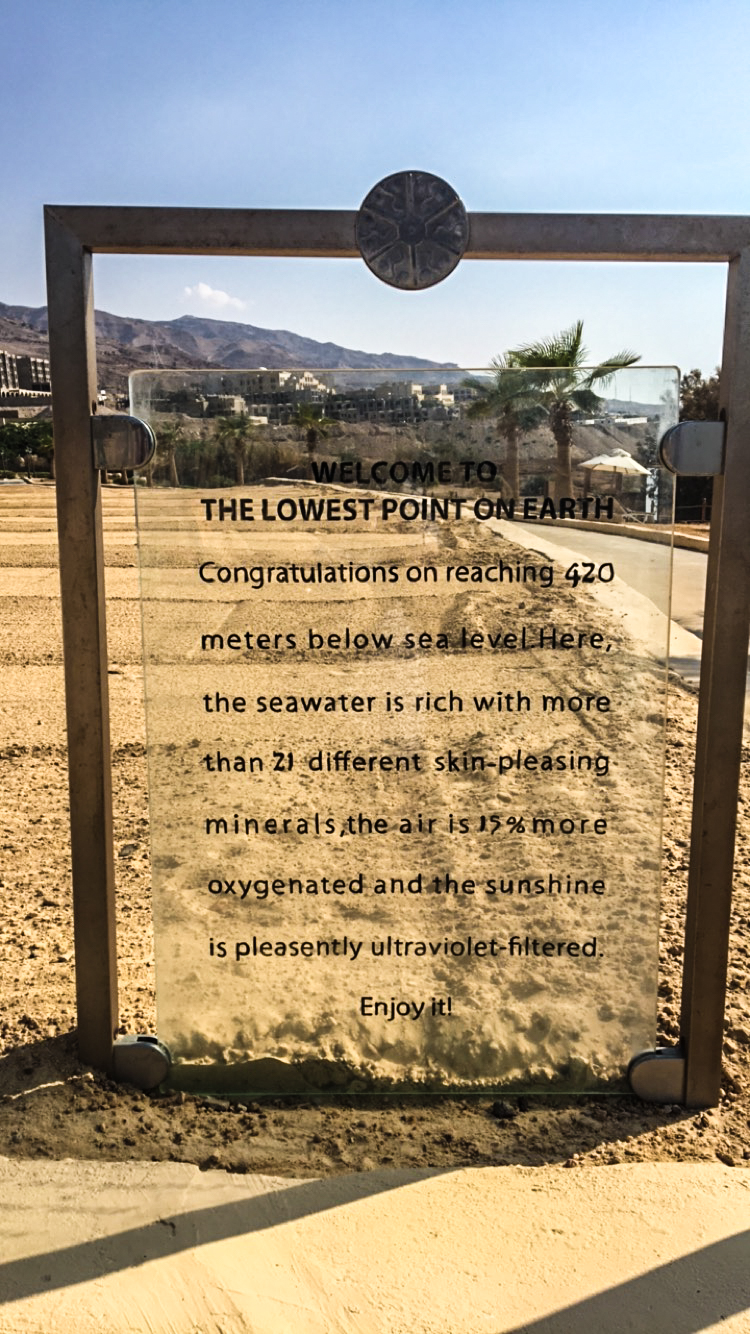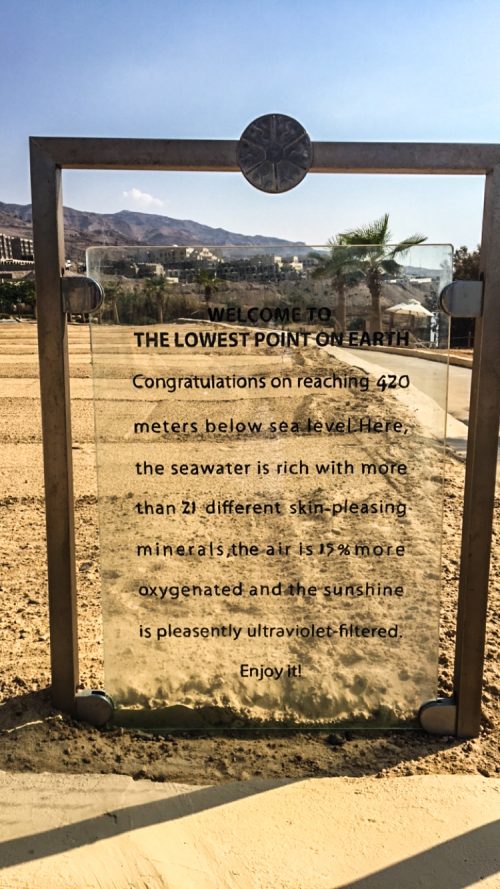 A few things to keep in mind while you embark on your first float. One, cover any cuts with bandages because the salt stinks like a mother trucker, even if it's a small paper cut. Second, walk into the Dead Sea and soak for about 10 minutes. Whatever you do, don't rub your eyes whatsoever because the salt will be ruthless!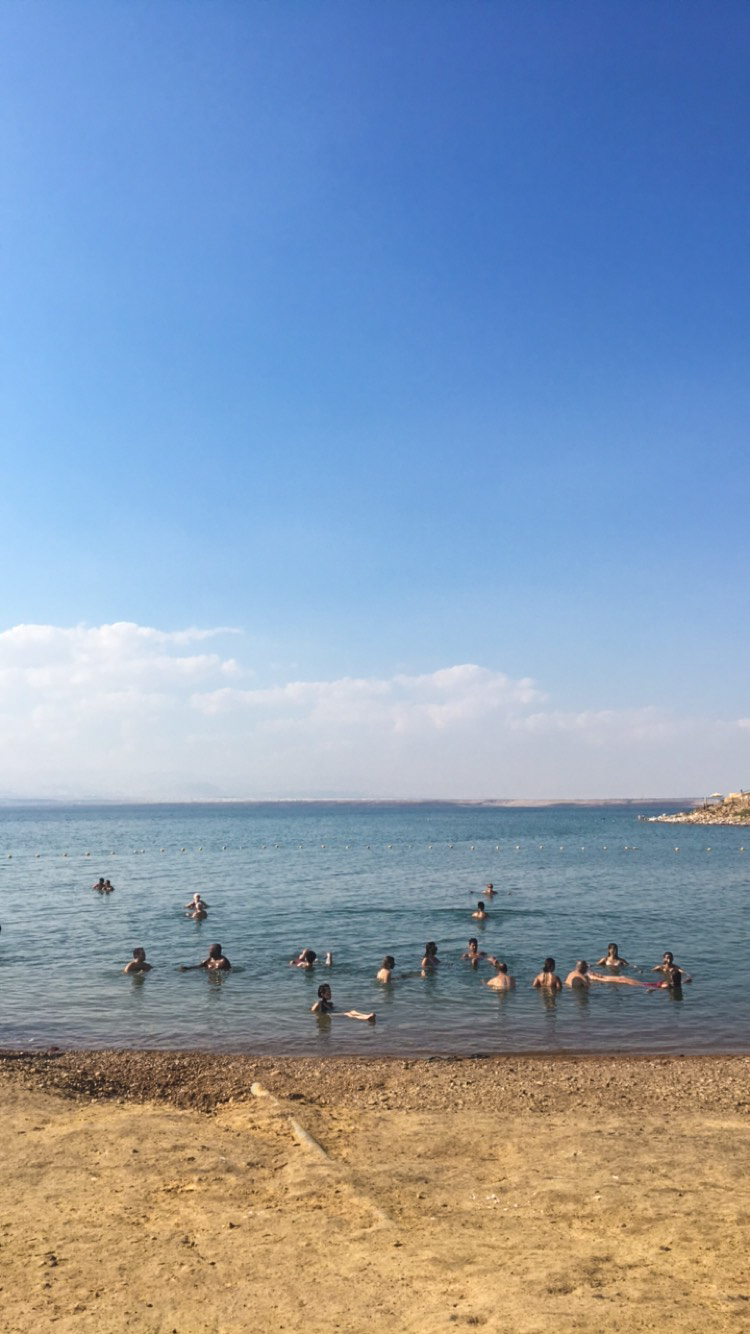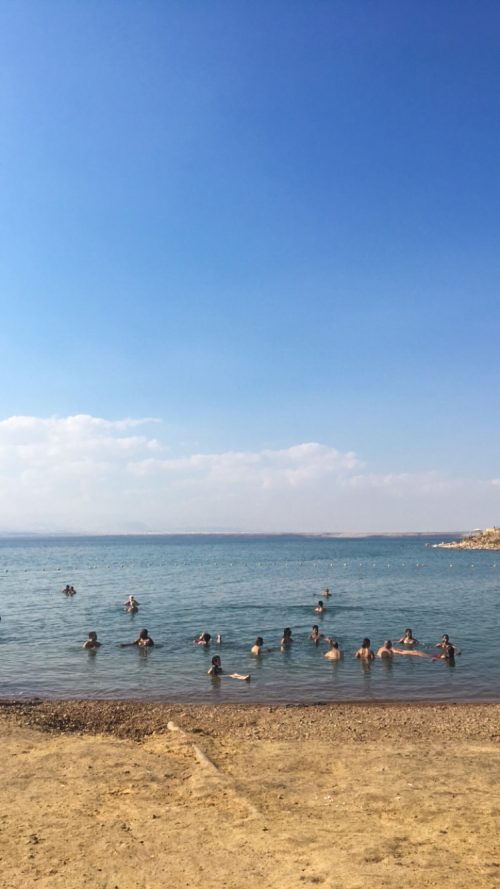 Third, after you are done soaking, walk to shore and dip your hands into the mineral rich mud. Simply take a handful of mud and spread it all over your body. Sit and wait until the mud dries in about 15 minutes. Fourth, go back into the Dead Sea and wash off all the mud, float, and relax.
Wait until you are all done with your mud experience to take a photo of yourself floating. Also, make sure to bring a magazine or newspaper for the full Instagram-worthy effect.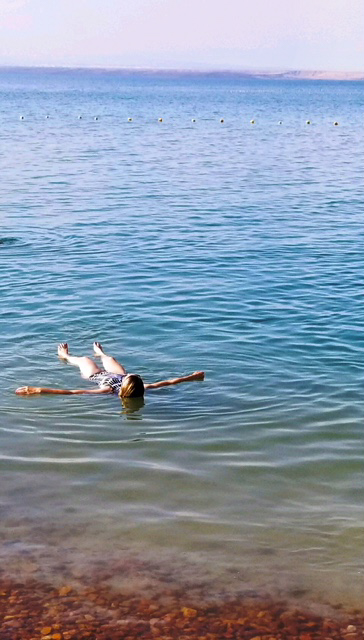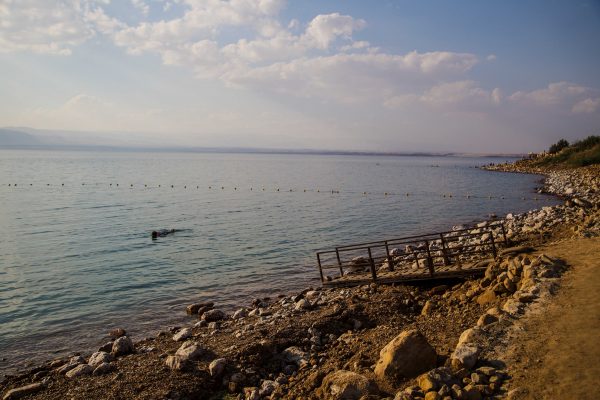 Once you are done, rinse off, grab a towel and head back up to the hotel!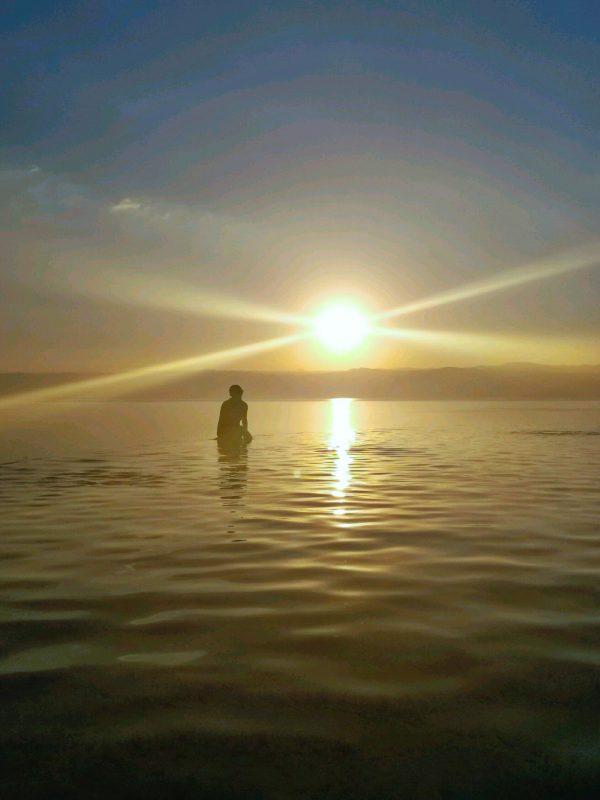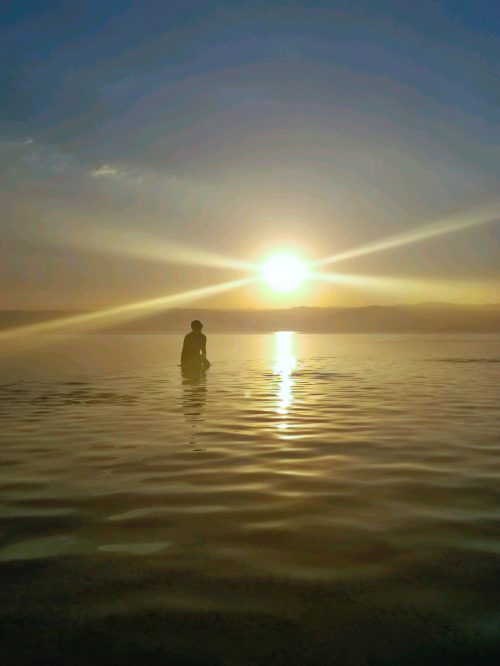 Other activities around the Dead Sea worth checking out:
Baptism Site
Just five miles north of the Dead Sea you will find the Baptism Site of Jesus Christ. A quick day excursion that can be arranged by the hotel is worth visiting. We didn't have time to stop and tour, but I wish we had!
And that's a wrap on our Jordan tour! I want to thank the Jordan Tourism Board for helping me plan this whole trip. We can't wait to return to this magical country! Until next, time!
Make sure to check out my previous Jordan posts:
– Amman, Jordan: What to Eat & Visit!
– Amman, Jordan: Where to Stay!
– Petra, Jordan: Where to Stay, Eat, and Visit!
– Wadi Rum, Jordan: Where to Stay, Eat and Visit!
– Aqaba, Jordan: Where to Stay, Eat and Visit!
***This post was sponsored by the Jordanian Tourism Board. As always, all opinions expressed are 100% my own.***