Deer Valley Resort: A Couples' Ski Getaway Destination
Deer Valley Resort: A Couples' Ski Getaway Destination. Deer Valley Resort, nestled in Park City, Utah, is a premier ski destination resort. With luxurious accommodations, five-star restaurants, and over 2,000 skiable acres, its the place to visit when traveling with couples!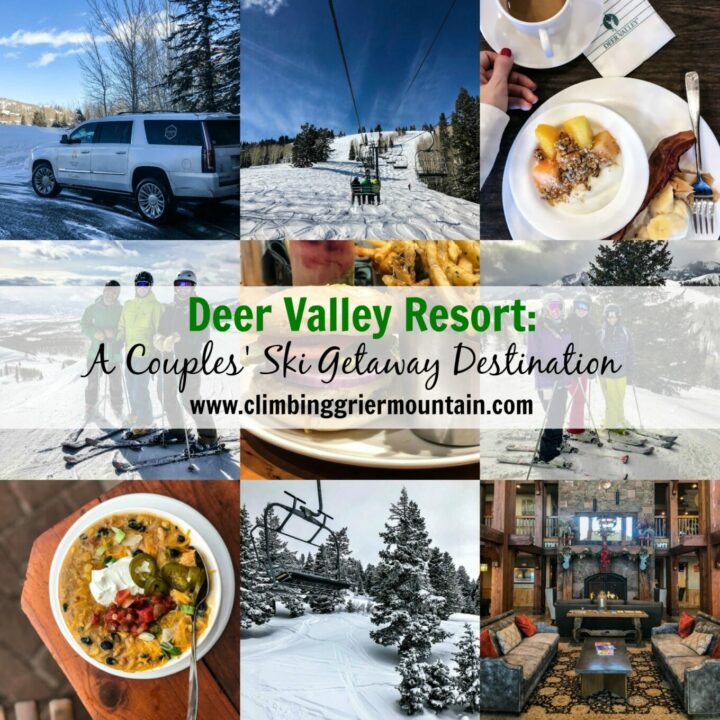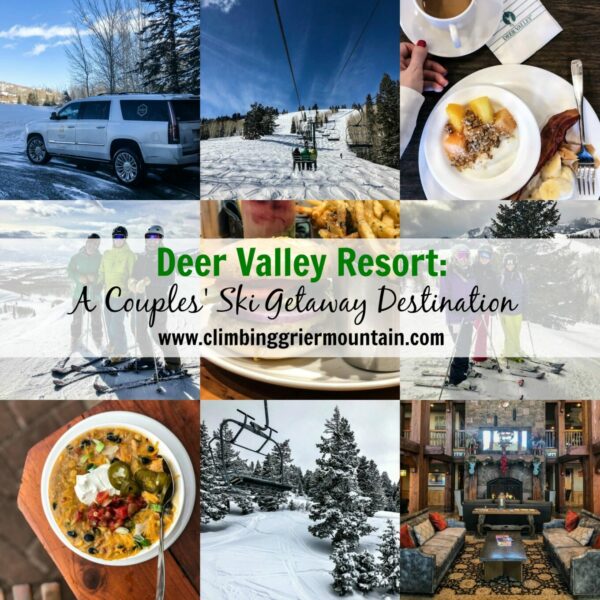 A few weeks ago, three couples ventured to Park City, Utah for a couples' ski getaway.

Our mission: to ski fresh tracks, dine at five-star restaurants, and relax by the fire in our luxurious digs.

Now, you may be thinking, why travel to Park City, Utah, when you LIVE in Colorado? Simple answer: Deer Valley Resort.

If you've never been to Deer Valley, I must tell you to pack your bags and go immediately. From hospitality to accommodations, Deer Valley Resort has it dialed in!
So, let's take a look back at our couples trip to get a full picture as to why you would want to "ski the difference" as they say.

Lodging and Transportation

One of the many perks about traveling to Deer Valley is the ease of access. Once we landed at Salt Lake City airport, it was only a 30 minute drive to the base of the mountain. This made our weekend getaway so much more relaxing because there was zero traffic!!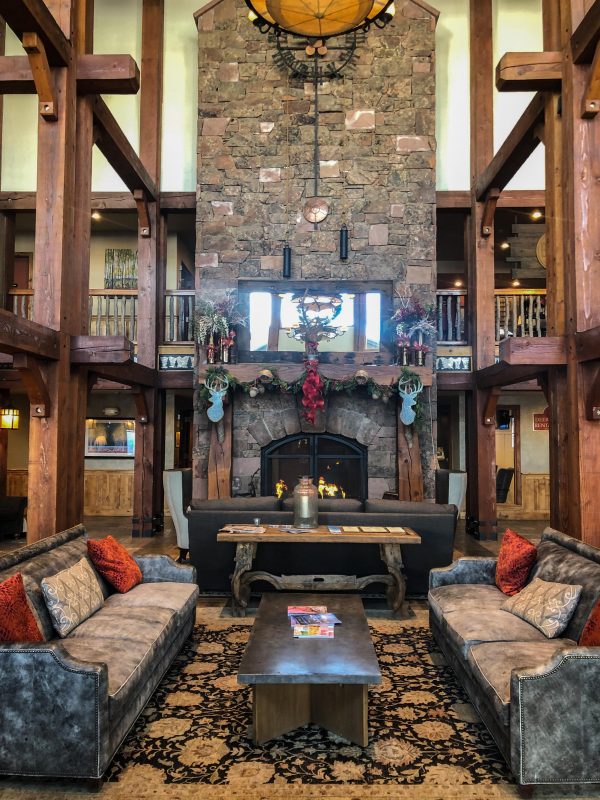 Our sanctuary for the weekend was The Lodges at Deer Valley. Just a stone's throw away from Snow Park Lodge, which is the main skiing base. The Lodges are a unique collection of condos. We stayed in a three bedroom/three bath setup that was spacious and cozy.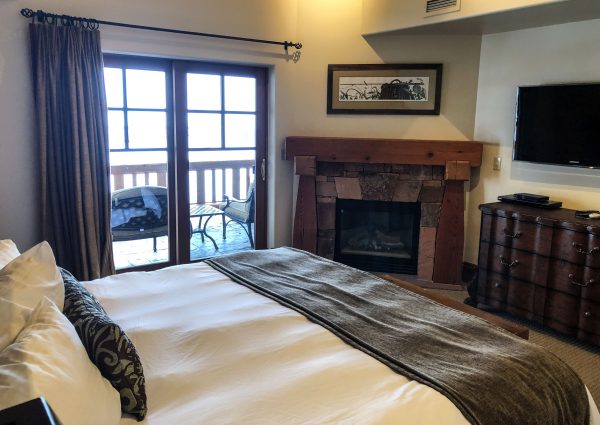 The condo was a treat of floor-to-ceiling windows, a fireplace, fully outfitted kitchen and a large living room and dining room. If I weren't skiing, I could have marinated at The Lodge all weekend!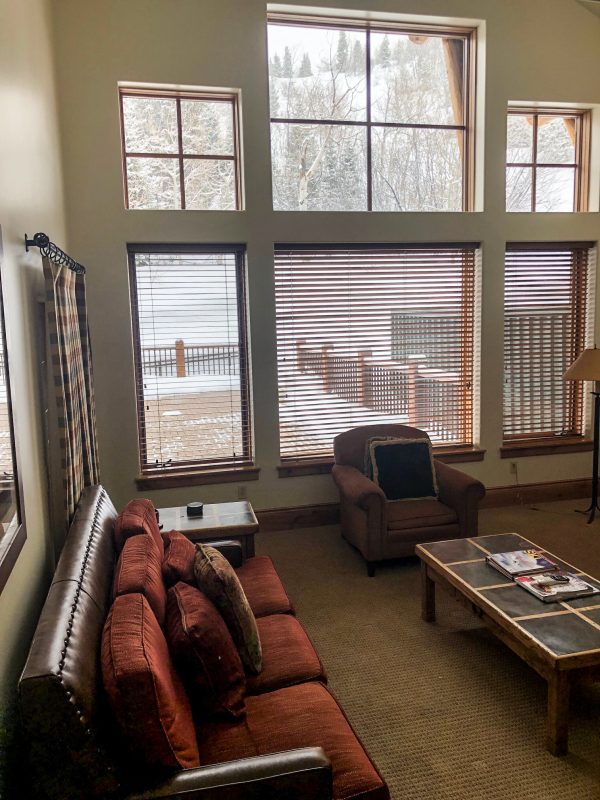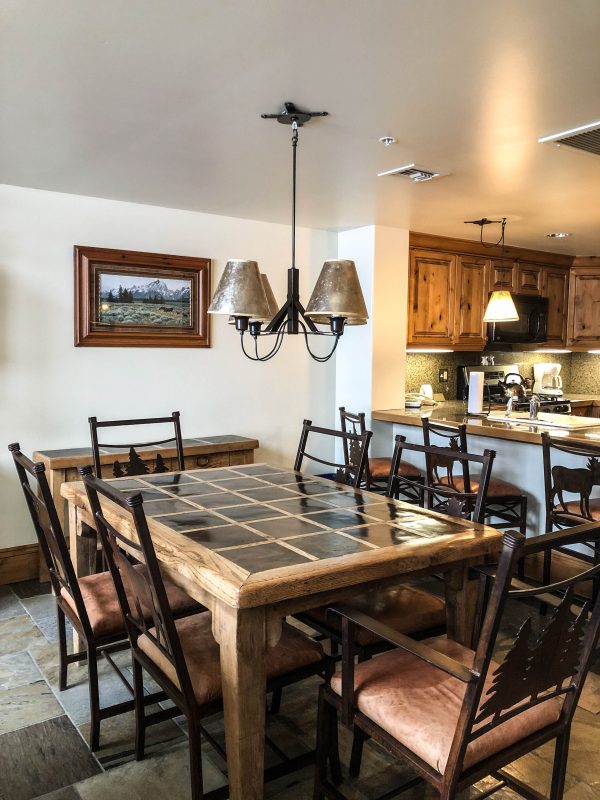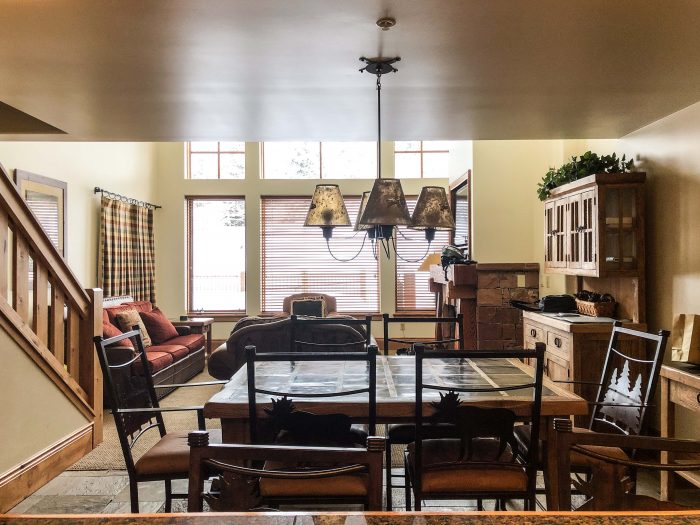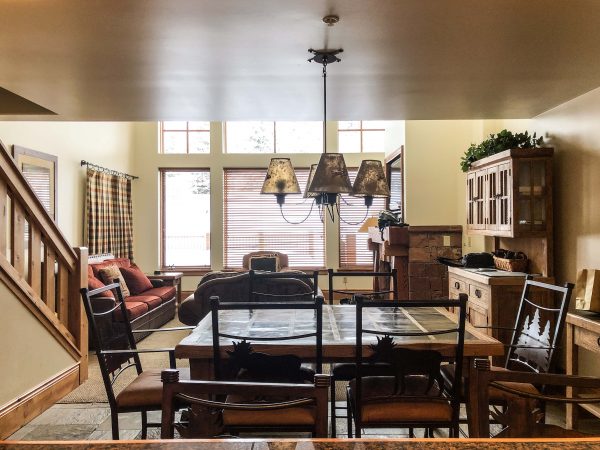 Besides being close to the slopes, you have the convenience of being able to rent your ski equipment right in the lobby! Once you have your equipment, simply hop on a shuttle that will take you to and from the condo.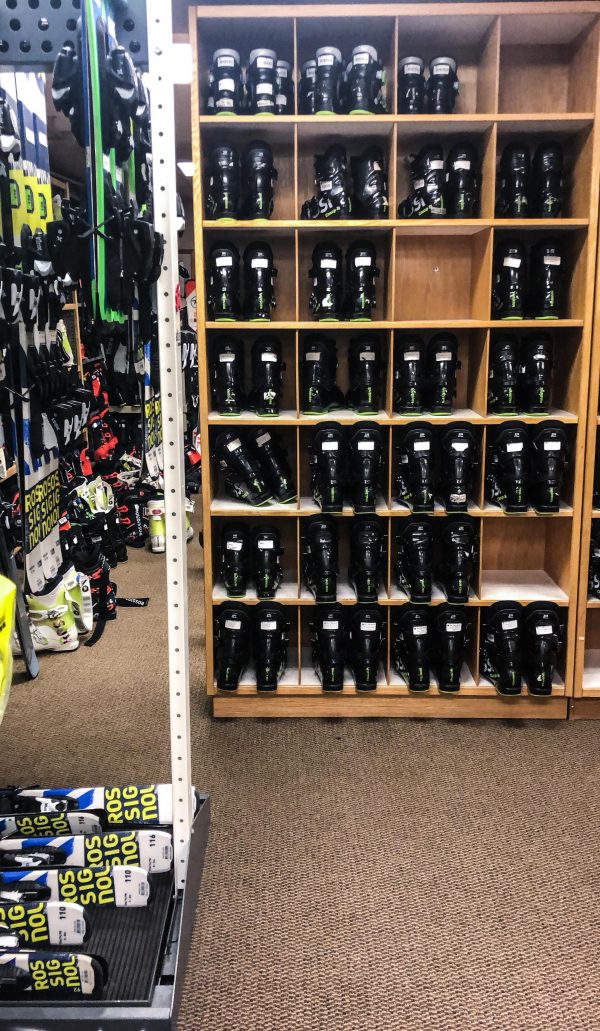 Another traveling perk while staying at a Deer Valley property is the Cadillac shuttle: it will take you anywhere from restaurants to Walgreen's to shopping!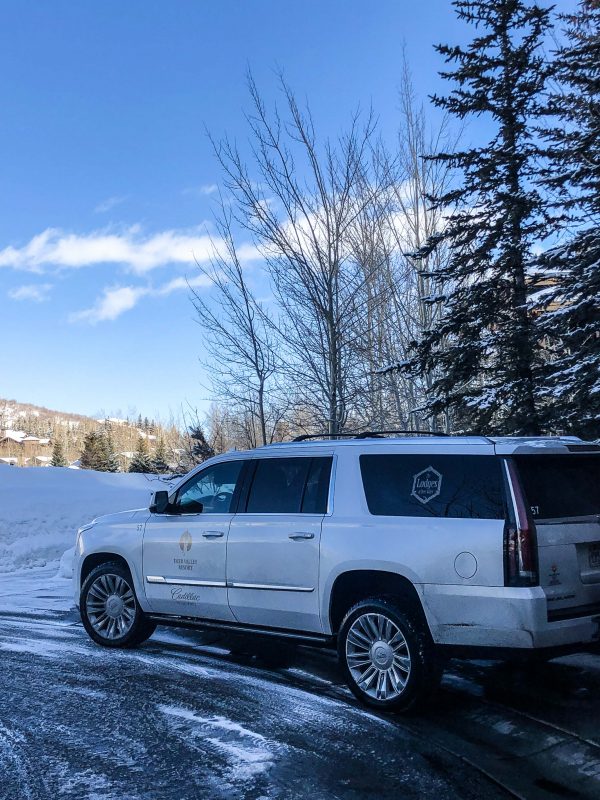 Skiing the Difference
Now, you can't talk about Deer Valley without discussing snow. With over 2,000 skiable acres, there is terrain for all levels of skiers. There are chutes at Empire Canyon to some Olympic moguls to the perfectly-groomed 'blues', so you never lack a choice!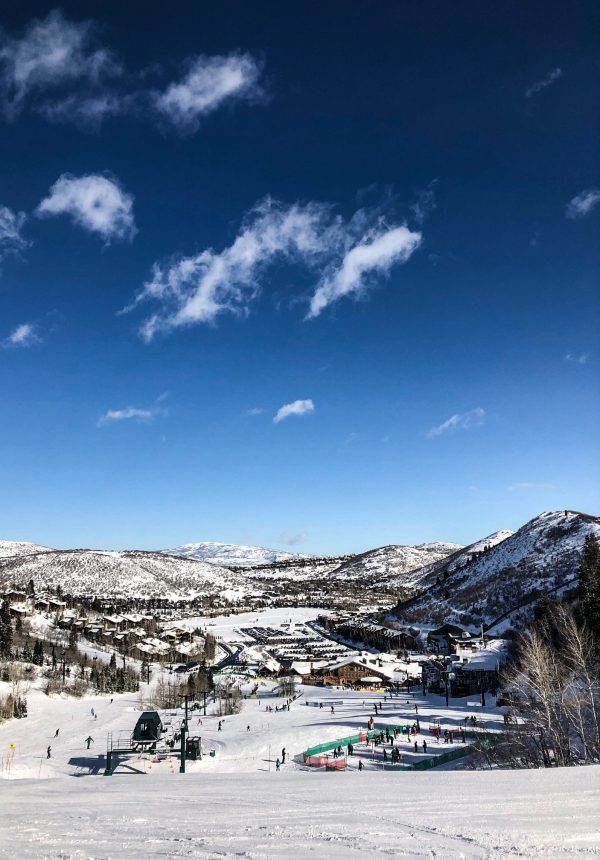 Another important topic to discuss about Deer Valley is that they actually limit the number of daily ticket sales to around 8,000. This means as a guest, you won't be waiting in lift lines or have to worry about overcrowding!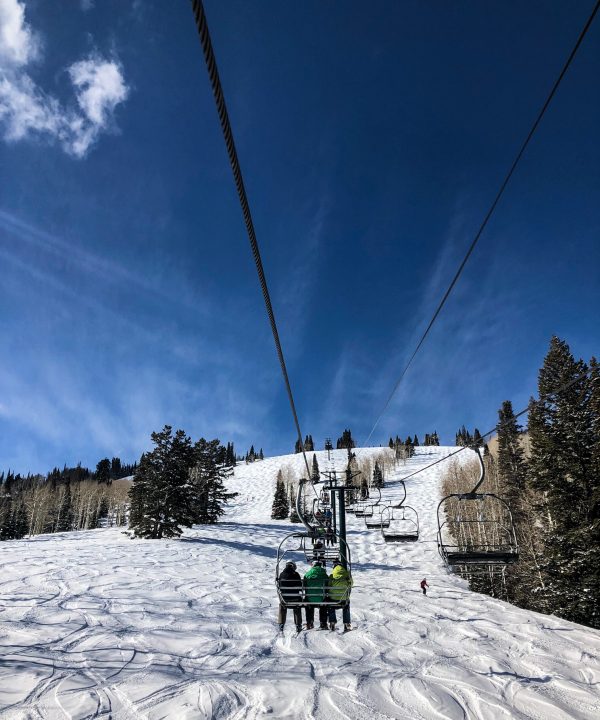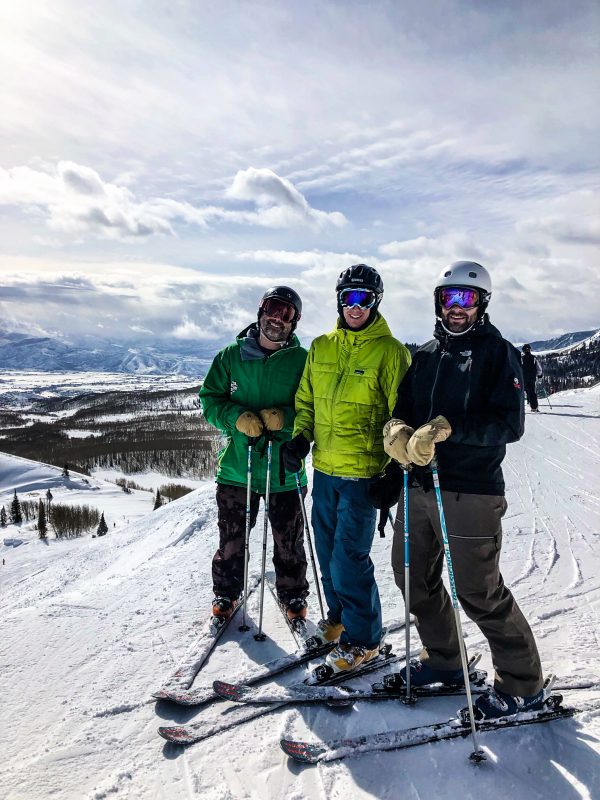 Also, Deer Valley is a 'skiers only' resort. As a skier, that makes a huge difference in how lines are formed on the mountain. My good friend, Megan, was just learning to ski (although she had snowboarded for 20+ years) and she bravely accepted the challenge. Deer Valley is one of the top ski schools in the country. With their Gold Standard of Instruction, Megan took a private half-day lesson, and a few hours later was cruising down the mountain.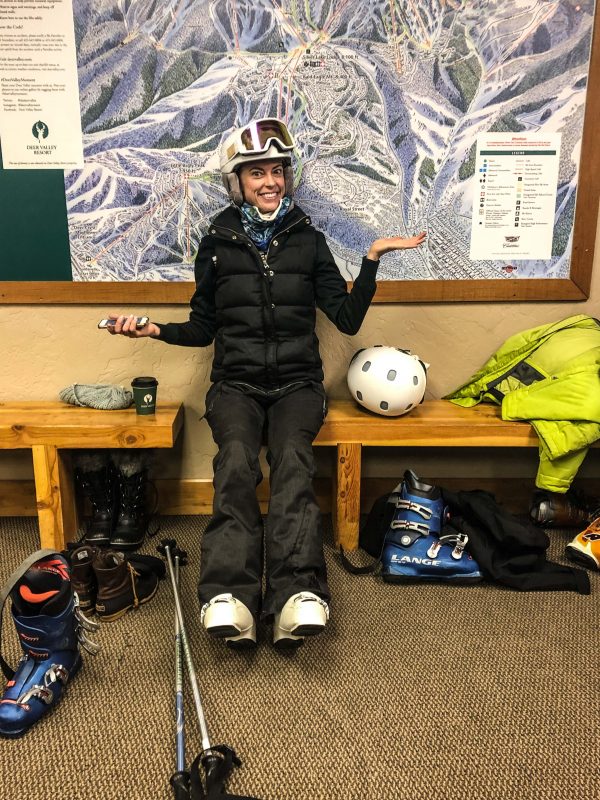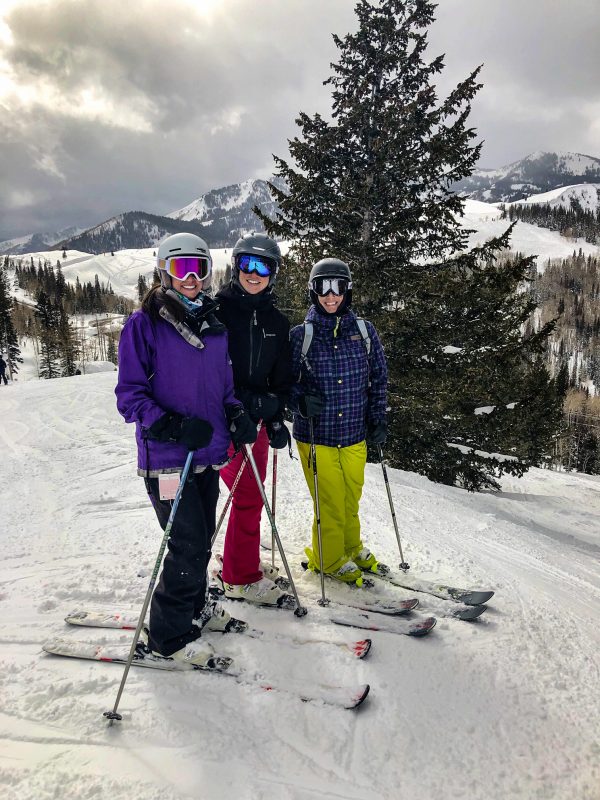 At the end of the day, a super convenient perk is the ability to store your skis. Simply drop them off at the base of Snow Park Lodge and pick them up the next morning. That way you aren't schlepping your skis through the lobby all the way to your room.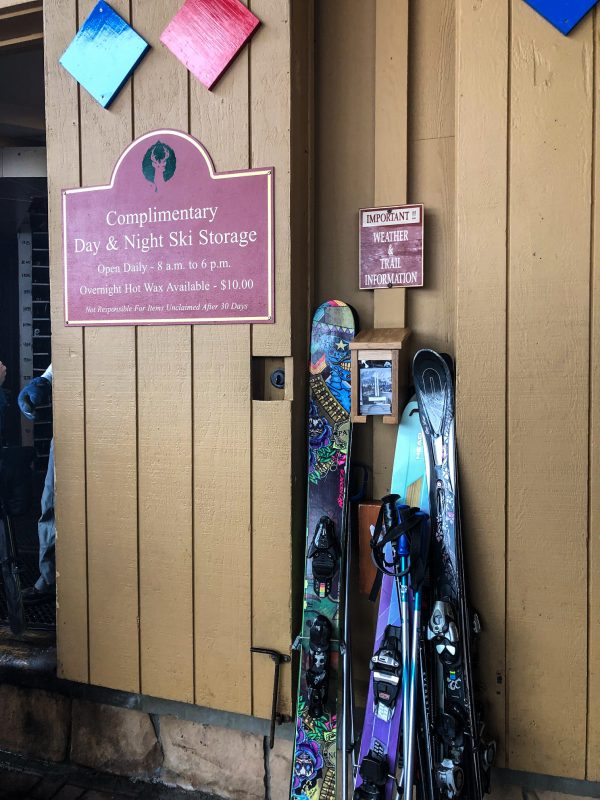 Five-Star Dining

Skiing on some of the best terrain makes one work up quite an appetite! Well, Deer Valley's food scene is amazing!

Skier's Breakfast at The Lodges
Each morning the six of us walked from our condo to the second floor of the lobby to sample the Skier's Breakfast, which is included in our stay. It is a quick and convenient collection of cereal, bagels, meats and cheeses, pastries, waffle bar, eggs, bacon and fresh coffee.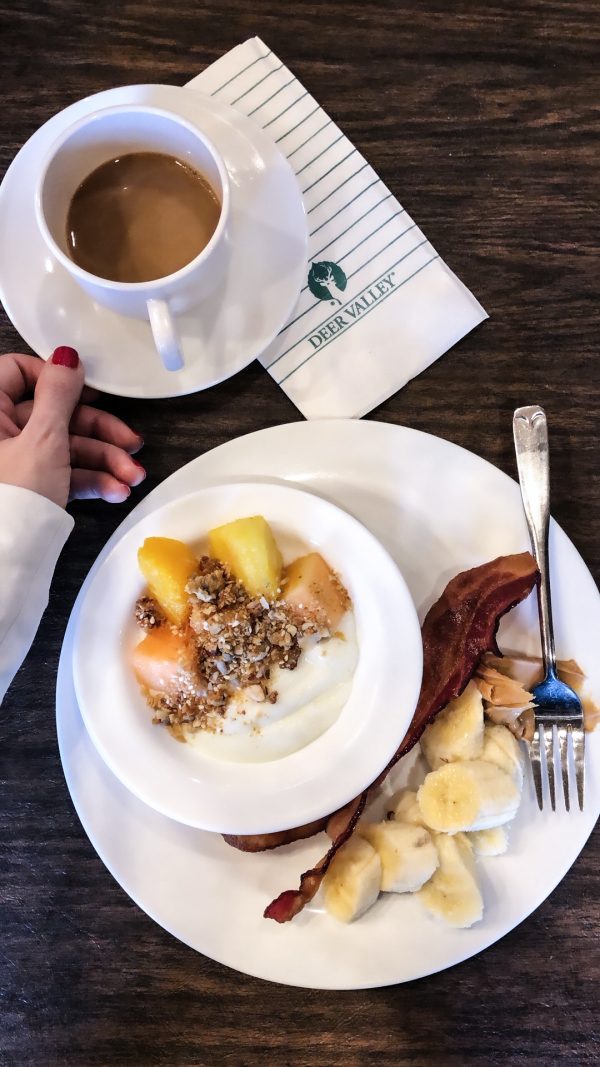 Snow Park Restaurant
After a few morning turns, making a pit stop at Snow Park Restaurant is a no-brainer. Yummy sandwiches, salads, and the famous Deer Valley turkey chili make lunch options hard to pick from! Dine outside while you watch ski school in action.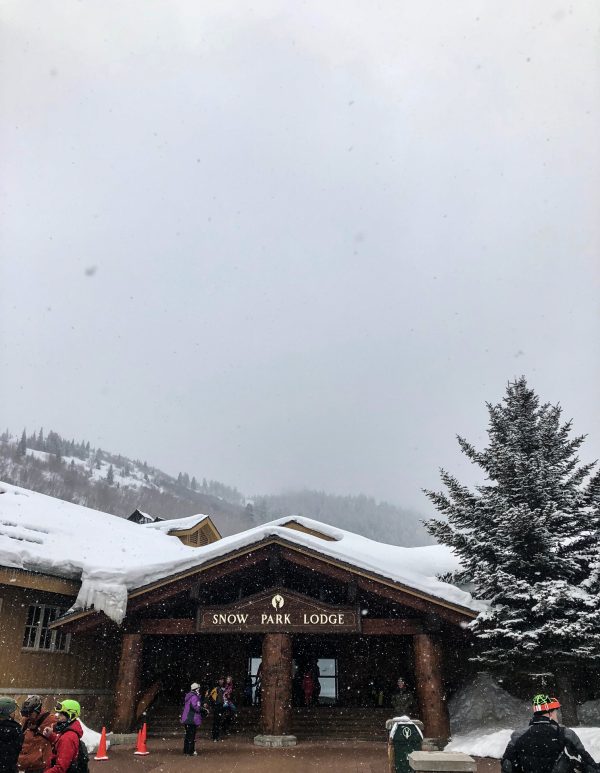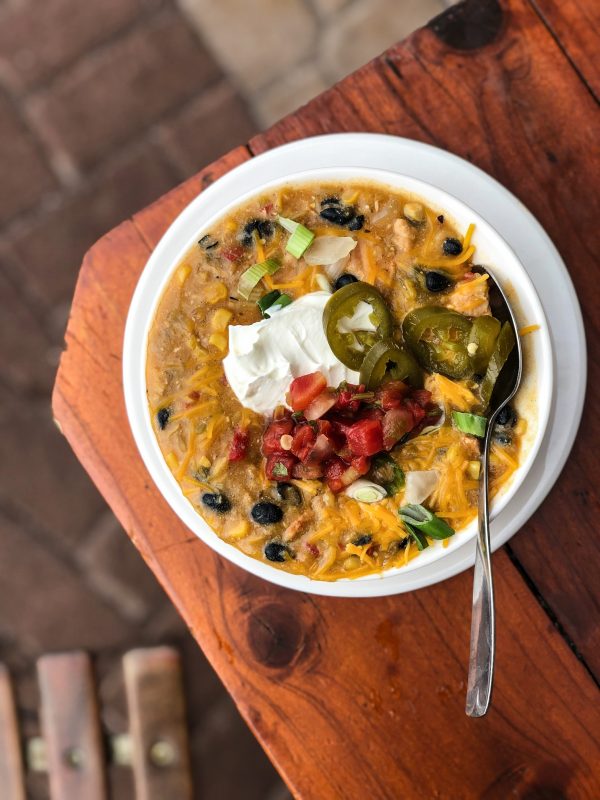 Seafood Buffet
Two words you never thought would go together: Seafood and Buffet. But the food speaks for itself, as there are endless amounts of shrimp, oysters and crab legs. Mix in a poke bar station, a sampling of sea bass, salmon and swordfish, as well as ceviche! A smorgasbord of seafood delight! And if you have folks that aren't 100% fish-lovers, there are non-seafood items served such as prime rib and duck.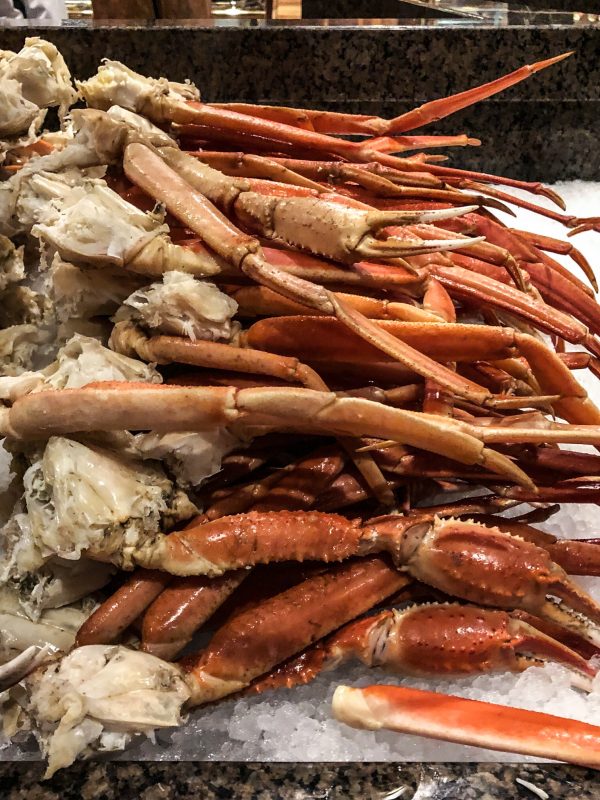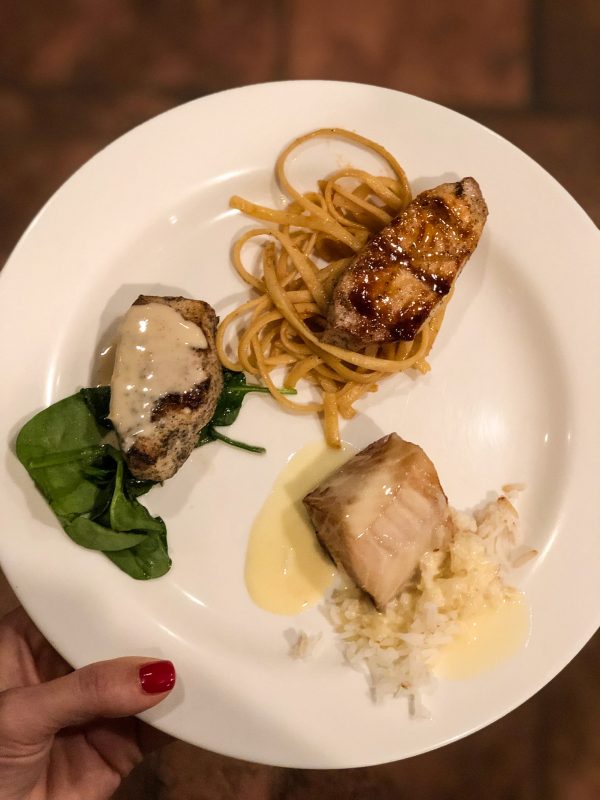 Royal Street Cafe
If you are hungry while on the mountain, look no farther than the Royal Street Cafe. The cafe offers soul-satisfying foods such as fish and chips, juicy turkey burgers, and lobster mac n' cheese! I personally loved the Dungeness Crab Tower and their famous blueberry mojitos!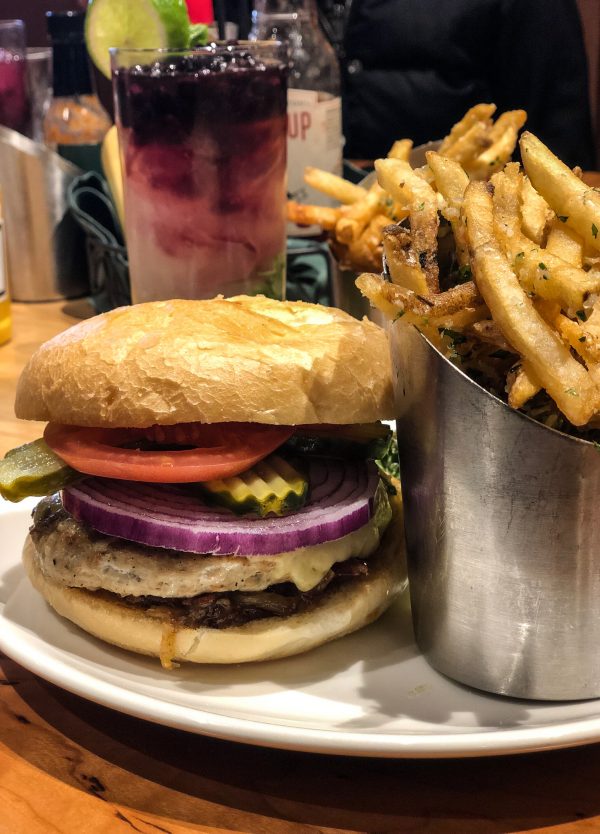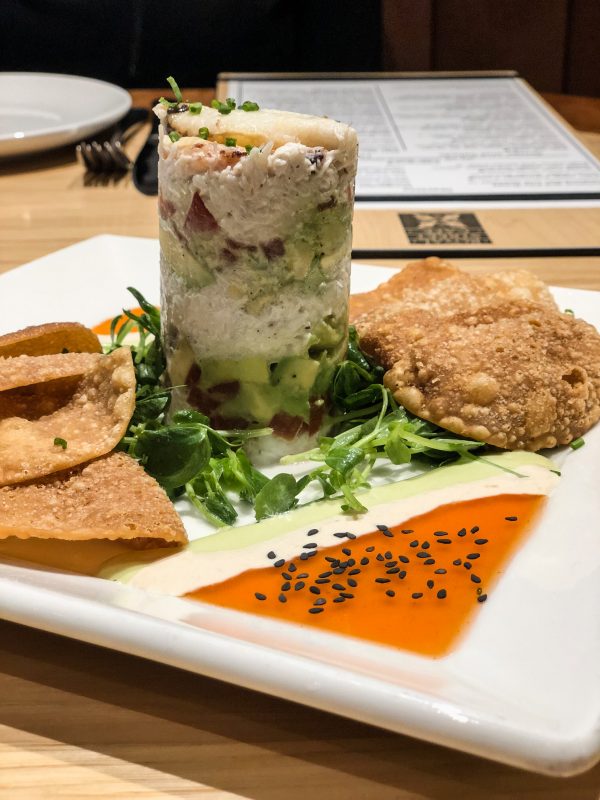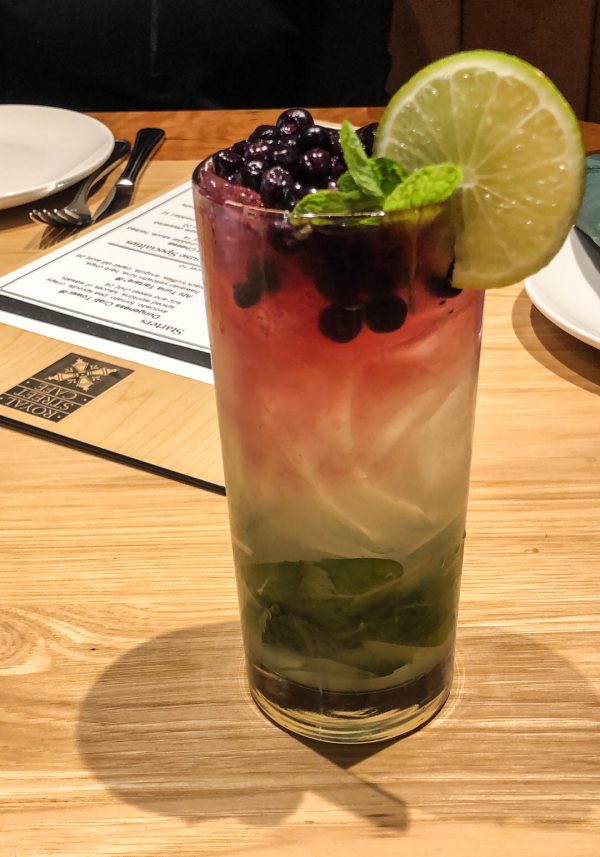 Fireside Dining
The queen of five-star dining is Fireside Dining at Empire Canyon Lodge. Fireside is nestled in a cozy, cabin-like atmosphere and features four-course meals served from stone fireplaces. As you ponder your order, you'll notice a wonderfully cheesy European raclette. . . or maybe you should have that roasted leg of lamb? There are salads and soups and la piece de resistance: a chocolate fondue dessert bar! A dining experience to remember.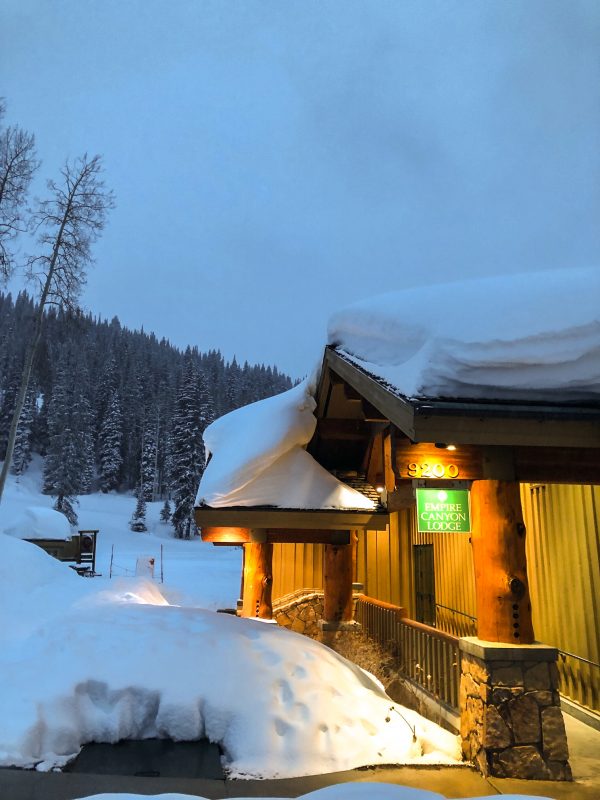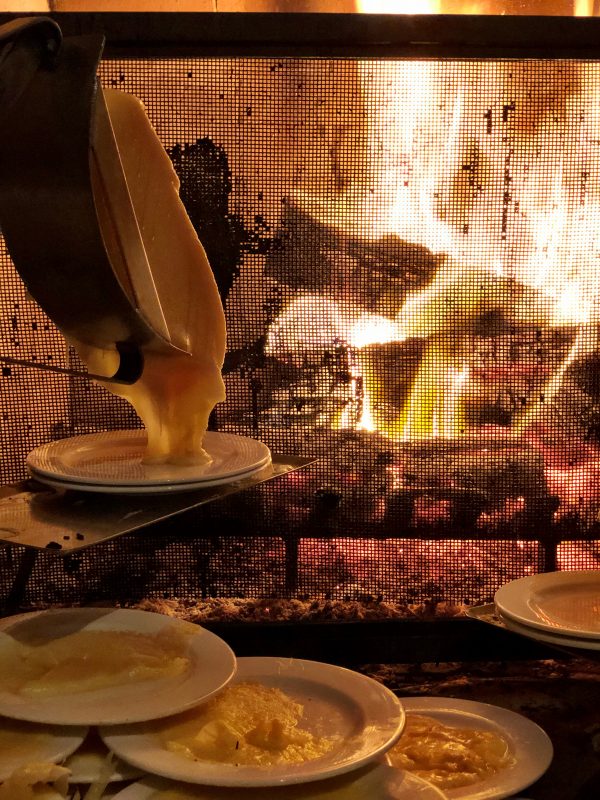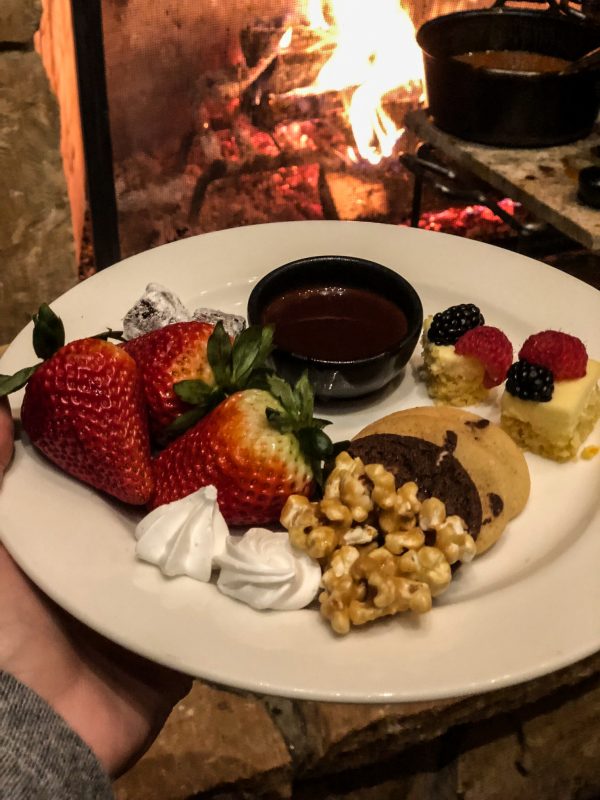 Also, if you have some time, take a post-dinner sleigh ride. It's the perfect way to end a magical weekend!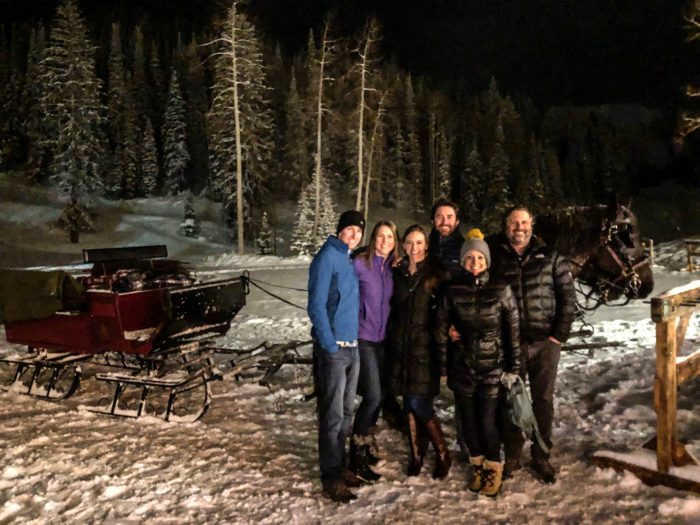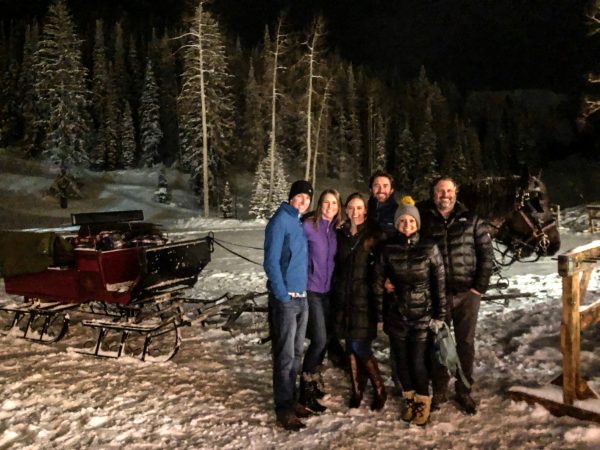 Alright, that's a wrap. Thank you so much to Deer Valley for hosting our Couples' Ski Getaway. Truly unforgettable and I can't wait to return! Until next time.

***Deer Valley graciously hosted our stay. As always all opinions expressed are 100% my own.***