Greek Pizza Bagels
Greek Pizza Bagels are the perfect meal whether for breakfast, lunch or dinner! Made with Greek flavored ingredients these will be on your regular mealtime rotation!

I had all the nostalgic feelings a few weeks ago.

Truth: the passing of Luke Perry made me think about my early teenage years and how much my girlfriends and I lived for 90210.

Every single person in our gaggle was assigned a character. I think I ended up being Andrea Zuckerman because I was definitely the mom of the group. Even though I didn't work on the school newspaper or wear glasses, I did think Brandon Walsh was cute. Does that make us similar? I dunno. 

Besides thinking about TV drama that shaped my high school adolescence, the nostalgia also brought back my love for TV snacks. Since you couldn't stream or record. Wait. You could record on your VCR, but that took forever to manage. Am I right?

Anyway, in order to watch your show you had to be right in front of the TV when it started. This meant you needed a snack quickly, fast, and in a hurry. One of my favorites growing up was pizza bagels. My brothers and I used to beg my mom to get a box or two.  They were incredibly unhealthy but damn good! Because who doesn't want to eat pizza anytime?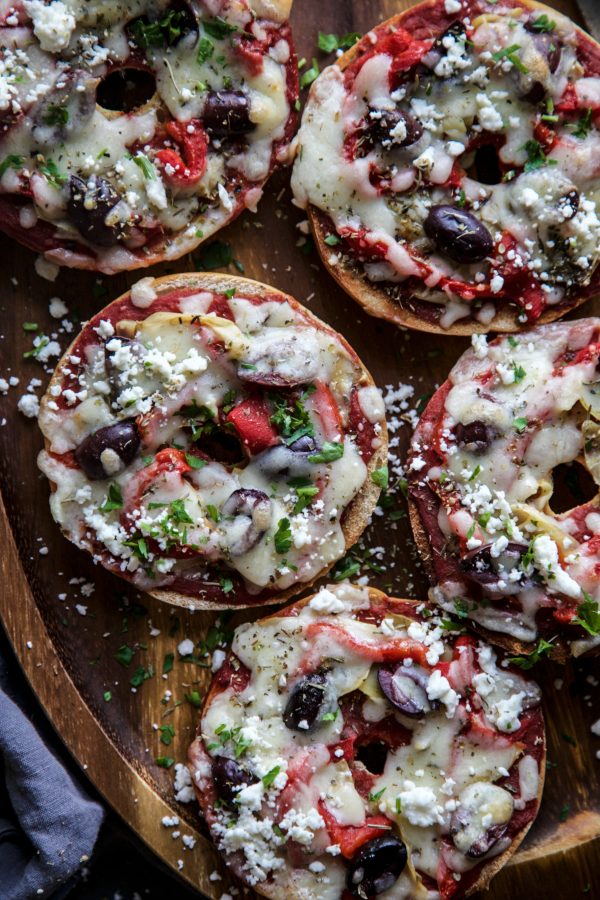 Well, todays version is all grown up and very 2019. These Greek Pizza Bagels are a breeze to make. Toast some bagels, add pizza sauce, top with your favorite Greek ingredients, cheese and bake. In 10 minutes you will have a tasty treat perfect for that Netflix binge or 90210 re-runs.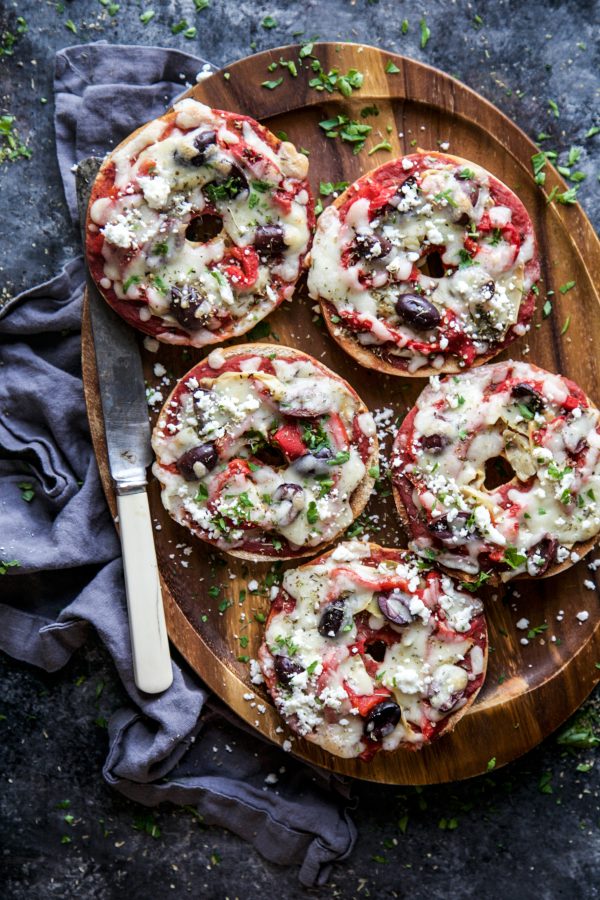 Greek Pizza Bagels
Ingredients:
3 plain bagels, sliced in half
3/4 cup marinara sauce
2 large roasted red peppers, sliced thinly
1 6.5oz marinated artichokes, roughly chopped
1/2 cup kalamata olives sliced in half
1 1/2 cups mozzarella cheese
Feta crumbles, for garnish
Dried oregano, for garnish
Directions:
Preheat an oven to 400 degrees. Spray a baking sheet with non-stick cooking spray.
Using a toaster, toast each bagel half. You want the bagels slightly toasted so the marinara sauce doesn't make the bread soggy.
Once all the bagels are toasted place them on a the prepared baking sheet.
Divide the marinara sauce among the bagel slices. Next, divide the roasted red peppers, artichokes, olives, and mozzarella. Cook the bagels for about 10 minutes or until the cheese is bubbly.
Remove from the oven and garnish each bagel with feta and dried oregano. Enjoy!
All images and text ©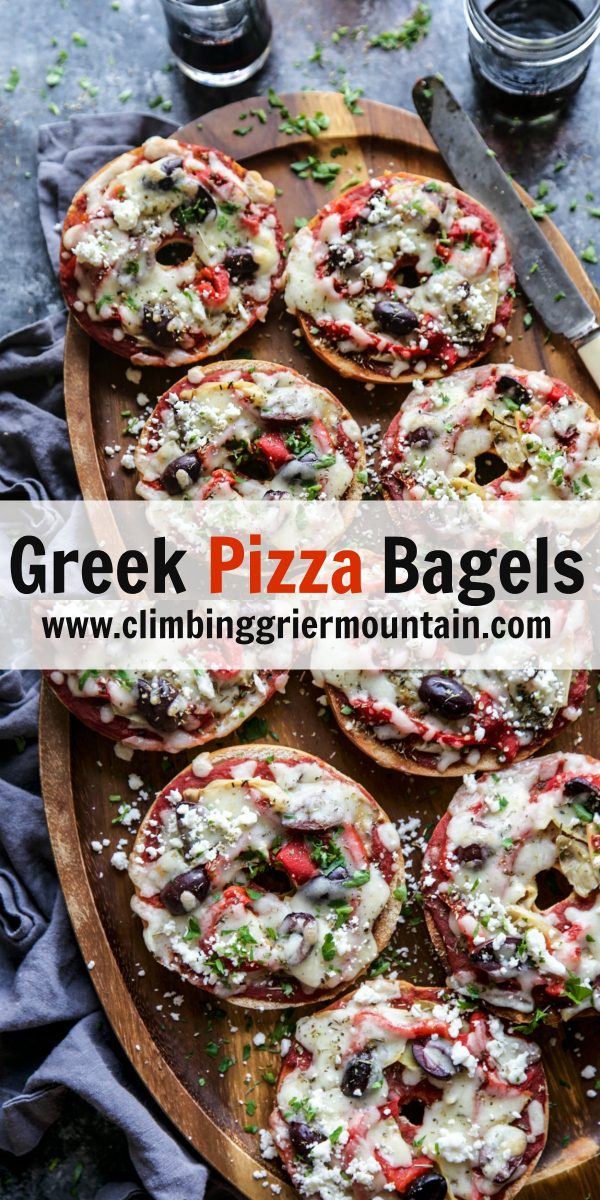 Elevate your taste buds with Greek Pizza Bagels—a perfect fusion of Mediterranean flavors. These bite-sized delights promise a savory conclusion that satisfies your cravings with each delicious bite.