Raspberry Oat Muffins with Honey Butter
Raspberry Oat Muffins with Honey Butter are a healthy, scrumptious treat perfect breakfast or as a snack!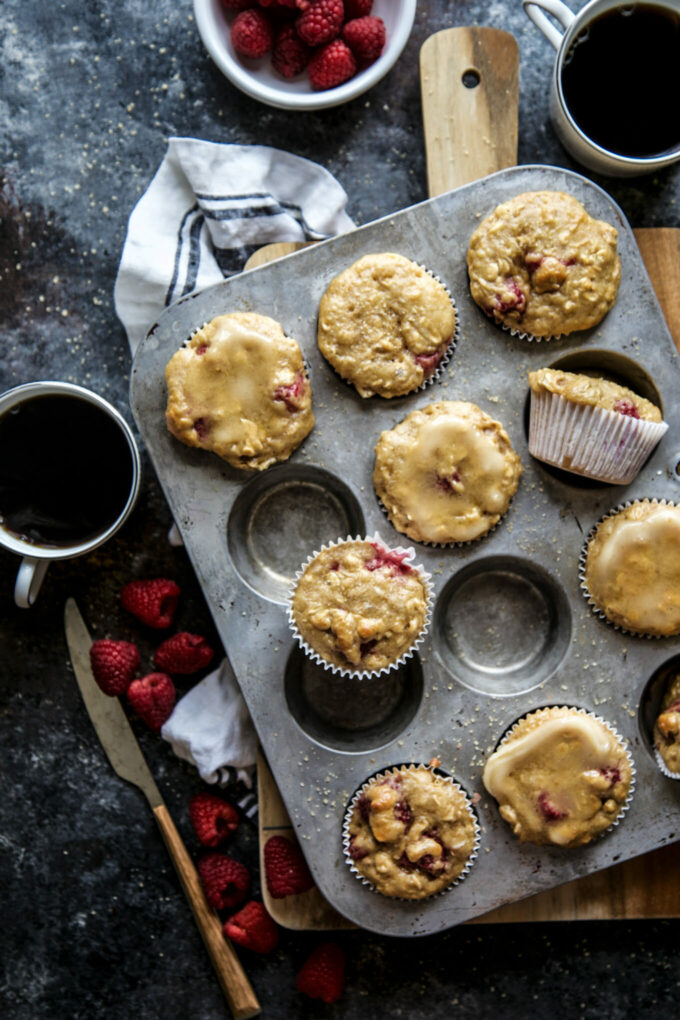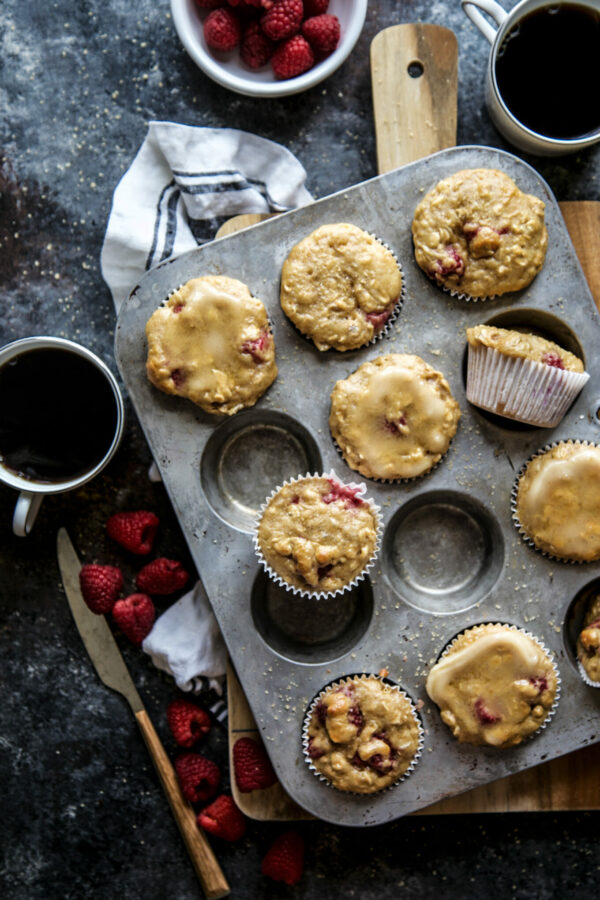 How do you say no?

Because I can't.

Every few weeks an email burps up in my inbox with "up to 75% off Kate Spade merchandise!" Of course, I open said email subconsciously thinking I won't buy a single item. BUT! When I see a certain backpack is $200 off, well, I tell myself that's too good of a deal to pass up. CLICK.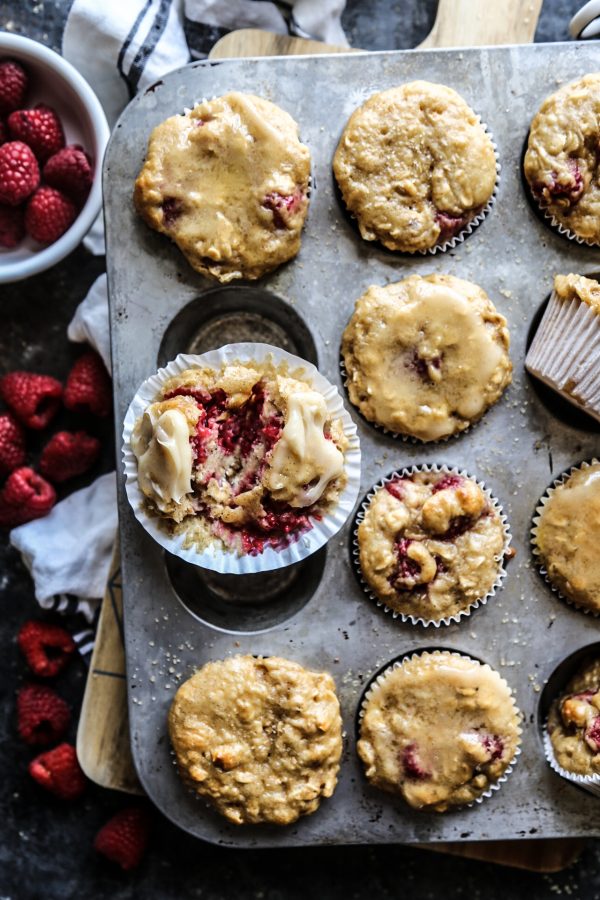 The messed up part about all of this is that I am not the biggest Kate Spade (god rest her soul) fan. I mean her stuff is cute, but I'm more of Marc Jacobs kind of gal. But Marc's products are never on sale. Hello, Marc! Get your sh$t together.

Do you have the same problem? I hate passing up a good deal and maybe that's how they have me by the purse handles. Anyway, in case you are dying to know I did purchase said mini black backpack and it arrives sometime this week.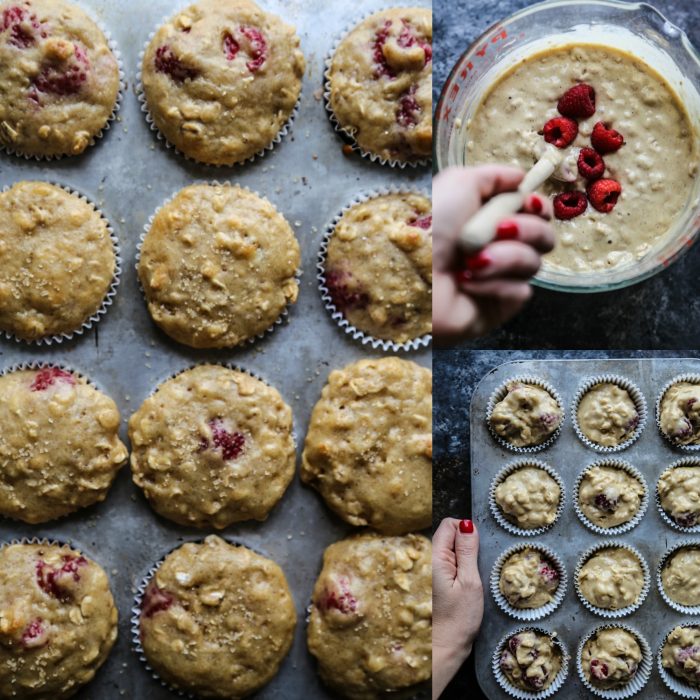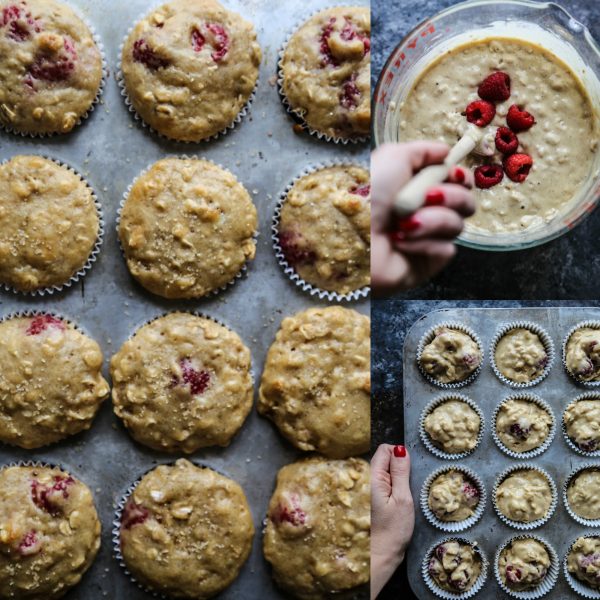 Besides trolling through Kate Spade on sale inventory, I have been productive believe it or not. Hence how these Raspberry Oat Muffins with Honey Butter came to fruition. I was craving something sugary, but realized I needed something a bit healthier than a strawberry doughnut in the morning. What I love about these muffins is that they incorporate minimal sugar and used old fashioned oats as the base.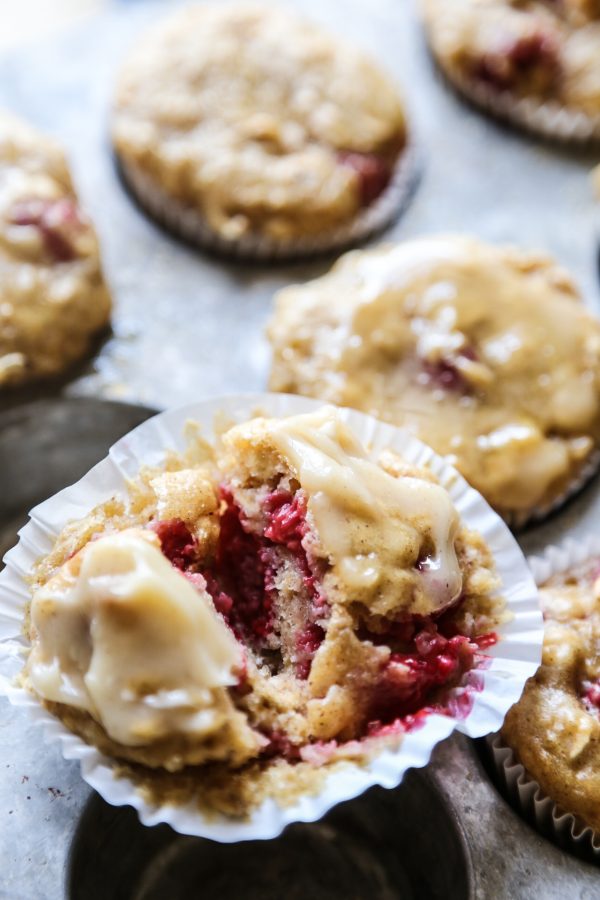 I love the tartness of raspberries, but you could certainly sub in blueberries, strawberries or blackberries. These muffins are fluffy and moist. Plus with the addition of the honey butter you can't go wrong. It kind of feels like eating dessert for breakfast. In which case I always eat two….okay, three.

Now, should I buy the black Kate Spade tote?

Send help.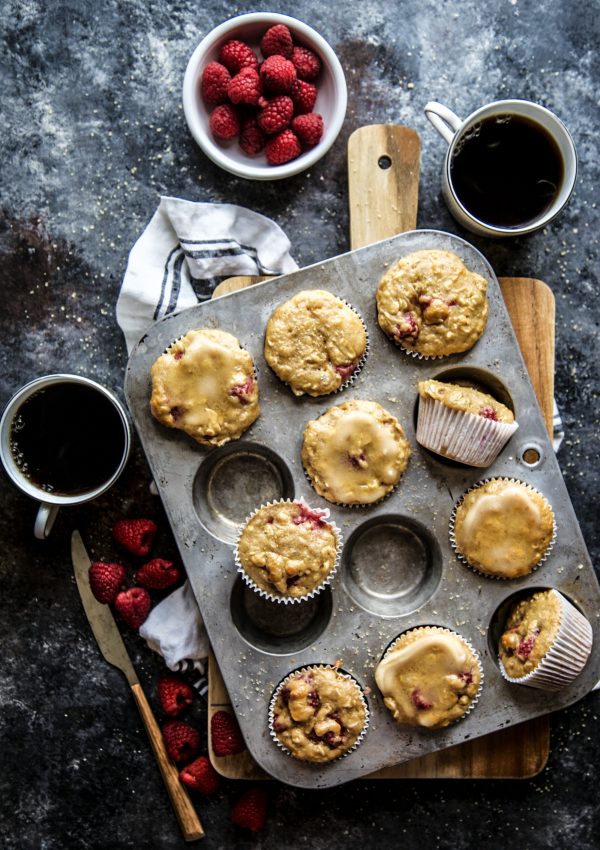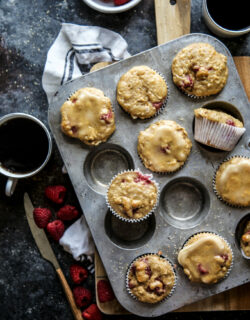 Raspberry Oat Muffins with Honey Butter
Ingredients:
for the muffins: 
1 cup all-purpose flour
1 cup old fashioned oats
1 1/2 tsp baking powder
1/2 tsp baking soda
1/2 tsp ground cinnamon
1/4 tsp kosher salt
1 large egg
1 cup plain Greek yogurt
1/4 cup honey
2 tbsp granulated sugar
1/4 cup whole milk
2 vanilla extract
1 cup fresh or frozen raspberries (*you could also sub in blueberries, strawberries or blackberries)
for the honey butter: 
4 tbsp unsalted butter, room temperature
2 tbsp honey
1/2 tsp ground cinnamon
Directions:
for the muffins: 
Preheat an oven to 350 degrees. Spray a muffin pan with non-stick cooking spray and then line the muffin pan with cupcake liners.
In a large mixing bowl combine the all-purpose flour, oats, baking powder, baking soda, cinnamon and kosher salt.
In another large mixing bowl add the egg and lightly whisk. Next, add in the Greek yogurt, honey, granulated sugar, whole milk and vanilla extract. Stir all the ingredients together until well combined.
Next, take the wet ingredients and add them to the dry ingredients. It's best to add the batter a bit at a time so you don't over mix. Fold in the raspberries gently.
Divide the batter among the muffin liners and bake for about 20 to 25 minutes or until golden and a toothpick inserted in the middle comes out clean. Cool completely before topping with honey butter.
for the honey butter:
Mix the ingredients in a bowl and set aside until ready to use.
All images and text ©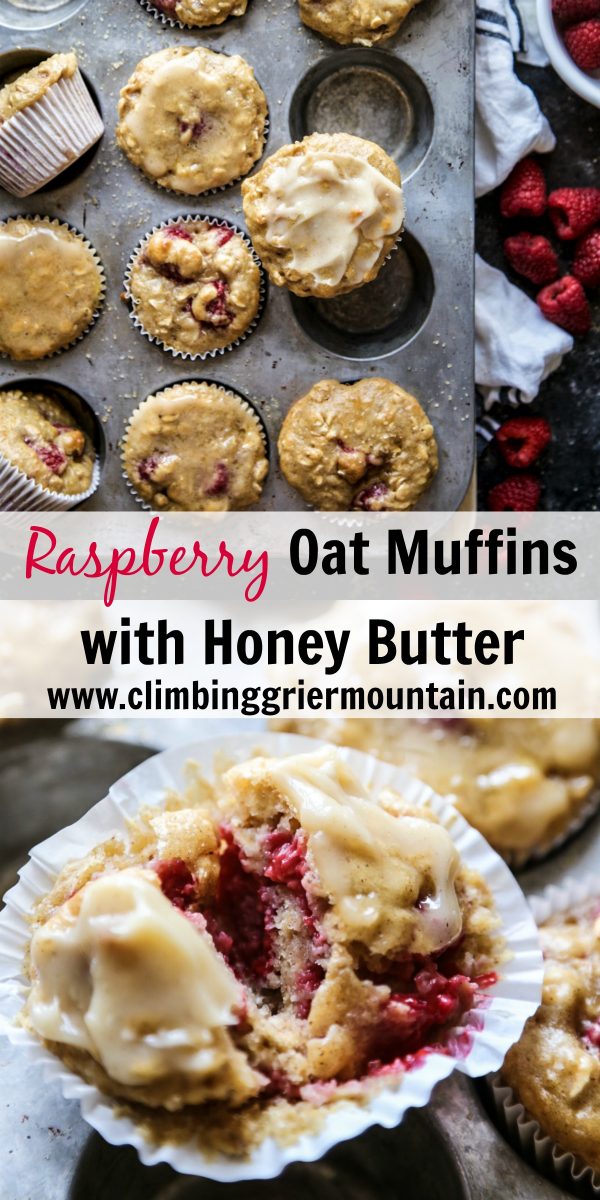 Indulge in the delectable fusion of Raspberry Oat Muffins with Honey Butter. Each bite offers a perfect blend of sweetness and richness, creating a satisfying conclusion to your culinary experience.