Dorothy Lynch Chicken Enchilada Nachos
Dorothy Lynch Chicken Enchilada Nachos are a tasty dish that's perfect for fall tailgating!
***This post is sponsored by Dorothy Lynch. All opinions expressed are 100% my own***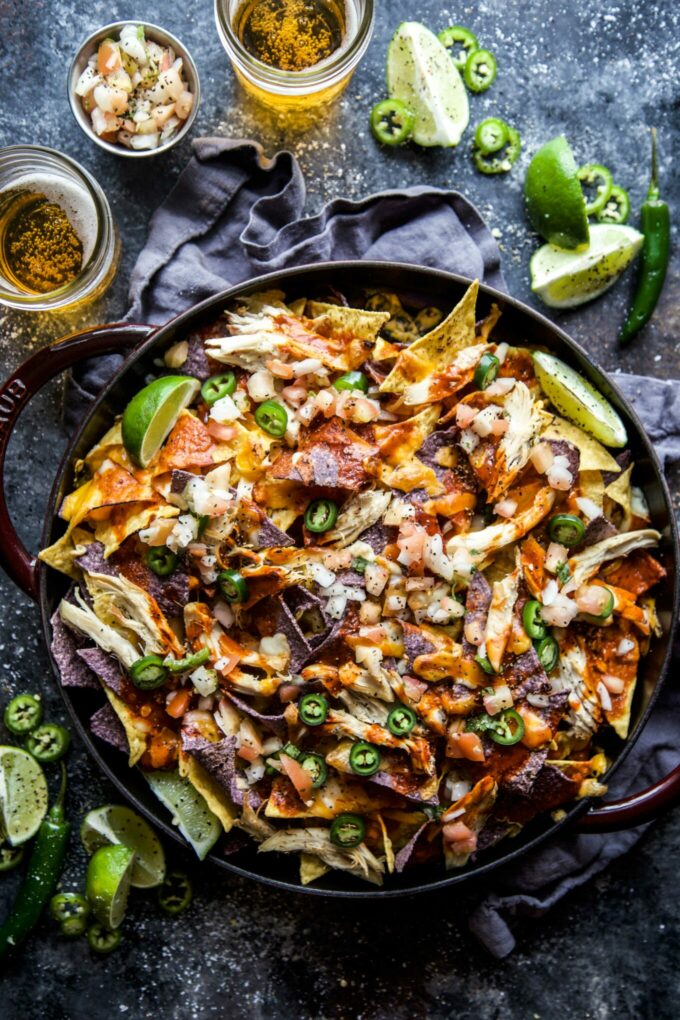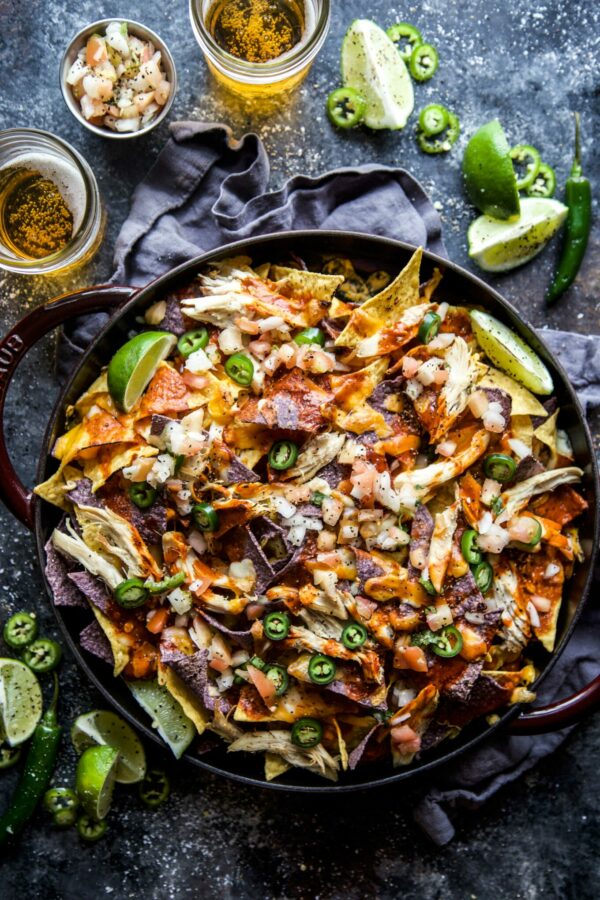 Fall substance.
A mixture of pumpkins, apples, and tailgating eats. Is there anything better?
Maybe a mixture of all three? That might be pushing it. BUT! I will say as someone who is a football advocate, I would pick tailgating eats above pumpkin and apple flavors. GASP!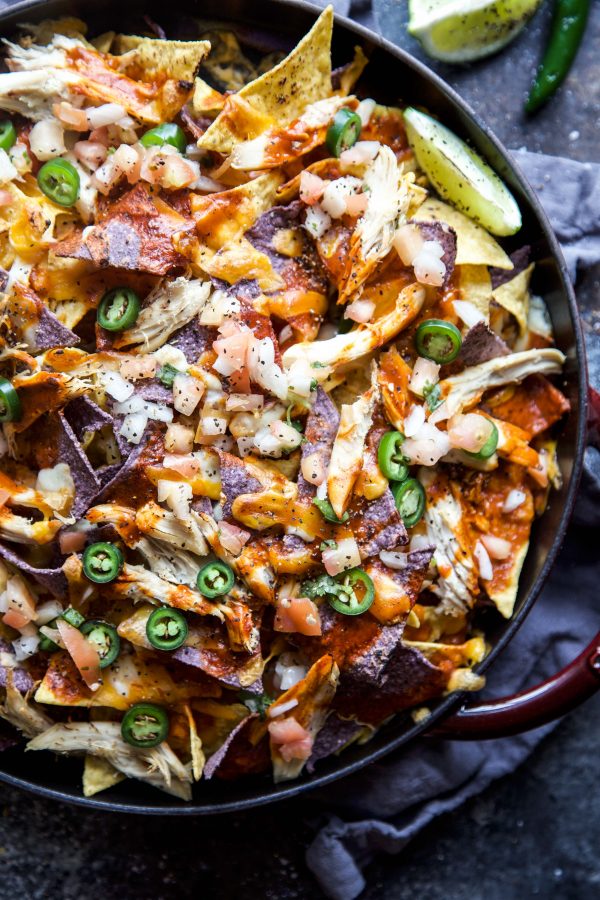 Let's be real. Waking up on a Saturday morning, breathing in that cool crisp air, pulling on your boots and diving into a plate of cheesy goodness as your favorite team scores a touchdown. I swear it doesn't get any better.
Although, what if I told you that it does? Because that cheesy substance I'm speaking about is a little something that I call: Dorothy Lynch Chicken Enchilada Nachos. In my world you can't watch football without a plate of delicious nachos in front of you. And these bad boys are packing some serious flavor.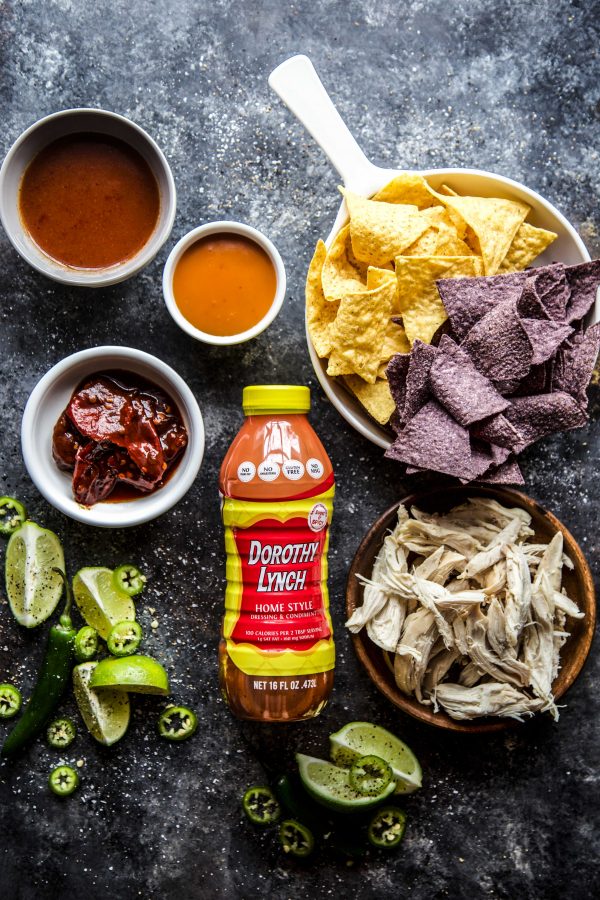 The base of these nachos start with a sassy enchilada sauce that has chipotle adobo sauce mixed with gluten-free Dorothy Lynch Home Style Dressing & Condiment. Have you ever tried Dorothy Lynch? Dorothy Lynch Home Style Dressing & Condiment tastes like a combination of sweet and spicy with a creamy texture. In my opinion, it's great as a marinade for barbecue, a delicious topping for pizza, and an easy dip to set out for vegetables.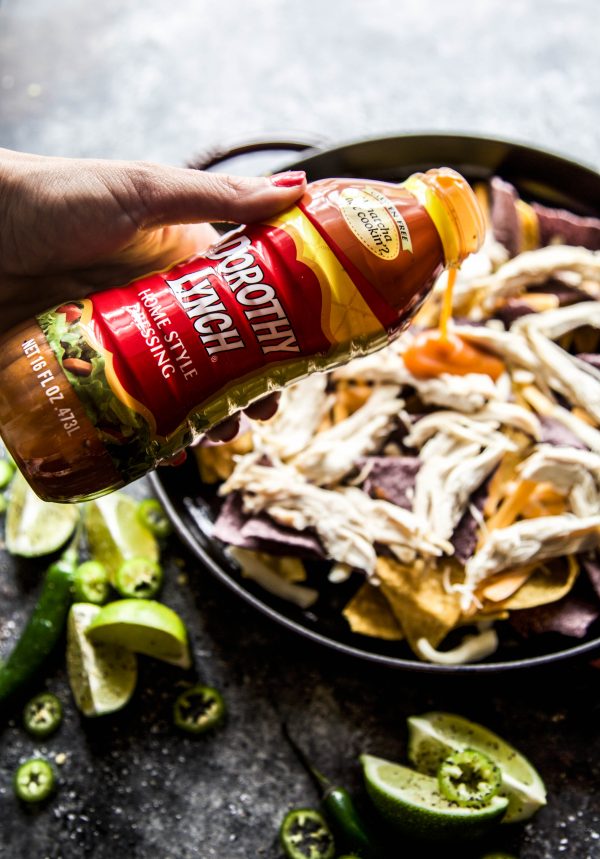 You can find Dorothy Lynch at Walmart as well as many locally owned grocery stores. It can also be purchased online as well. If you are jonesing for more Dorothy Lynch recipes definitely check out www.dorothylynch.com.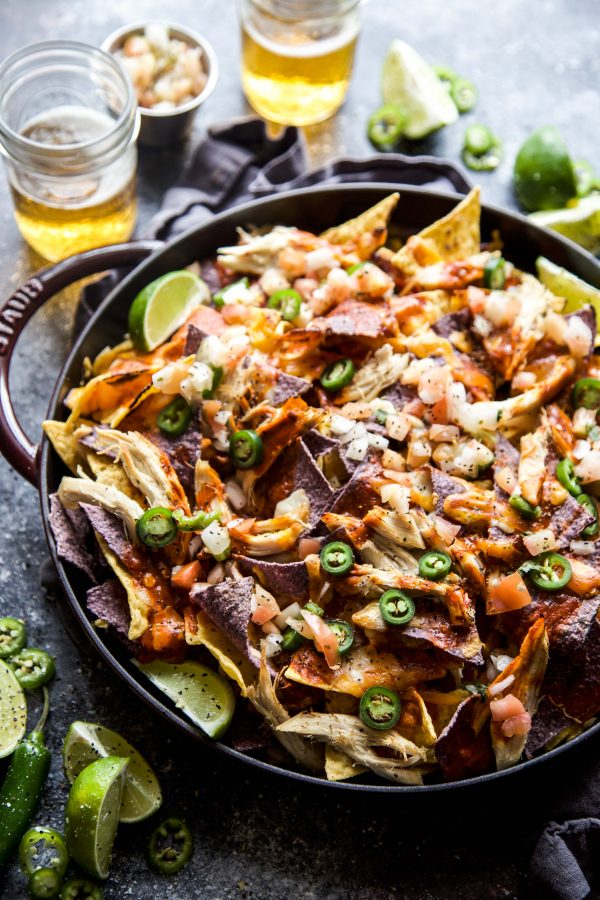 Anyway, like I said the base of this enchilada sauce is the star of these nachos. Once you've got the sauce mixed together simply start layering – chicken, cheese, sauce, and repeat. Top with whatever garnishes your heart desires!
I definitely recommend making a big batch because Dorothy Lynch Chicken Enchilada Nachos will be gone in 3, 2, 1…..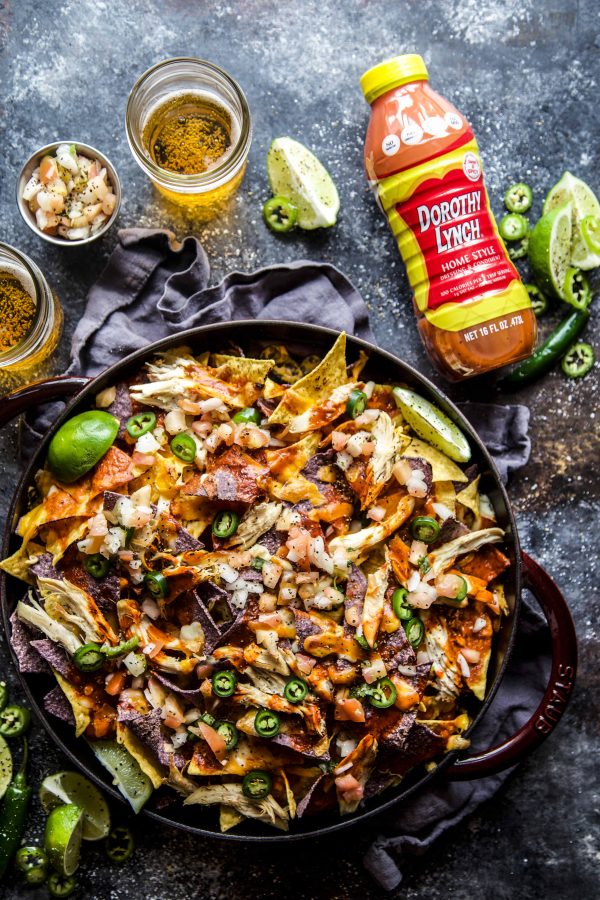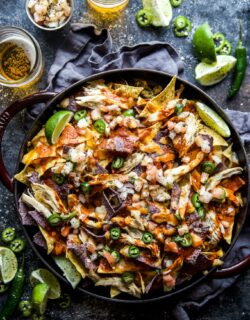 Dorothy Lynch Chicken Enchilada Nachos
Ingredients:
1 cup red enchilada sauce
2 tsp chipotle adobo sauce
1 lb cooked rotisserie shredded chicken
1 cup shredded cheddar cheese
1 cup shredded pepper jack cheese
Pico de gallo, for garnish
Jalapeno rounds, for garnish
Directions:
Preheat an oven to 350 degrees. Spray a 10-inch cast-iron skillet or baking sheet with non-stick cooking spray. In a large bowl combine enchilada sauce, chipotle adobo sauce, and Dorothy Lynch Home Style Dressing & Condiment.
Add the chicken to the bowl and toss to combine. To assemble the nachos, layer the chips, chicken, and cheeses. Transfer the skillet or baking sheet to the oven and bake for about 10 minutes or until the cheese has melted and is golden brown.
Garnish with desired toppings and enjoy!
All images and text ©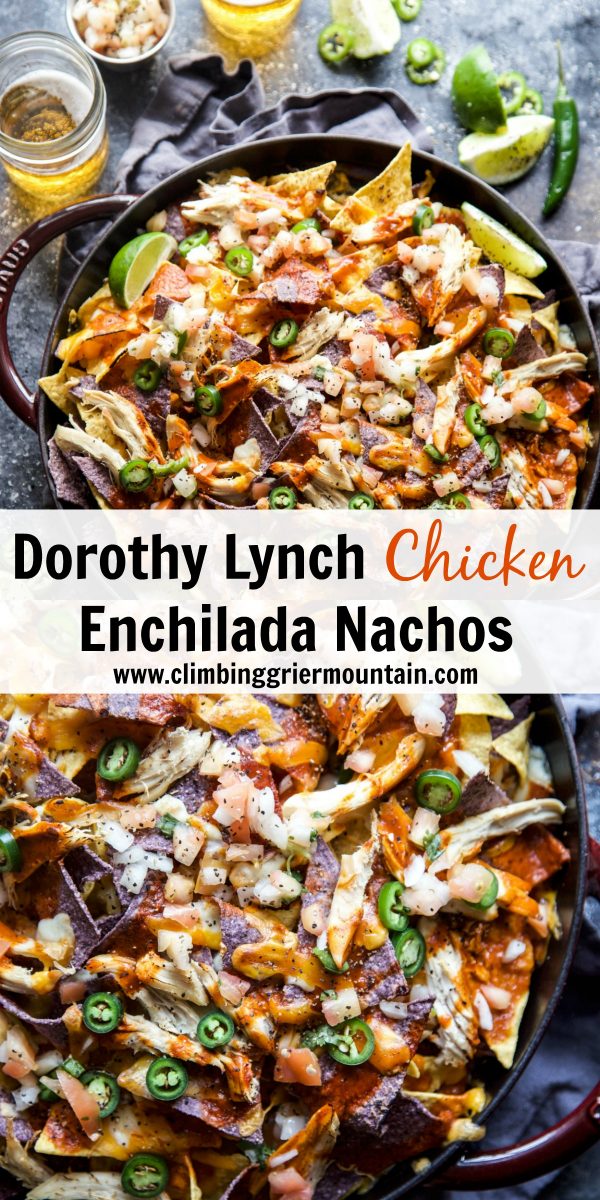 In conclusion, Dorothy Lynch Chicken Enchilada Nachos bring a burst of zesty flavor and a Tex-Mex twist to your palate. It's a delicious fusion that's perfect for satisfying your nacho cravings with a unique and mouthwatering twist.