easy burrata and summer squash lasagna
Embark on a culinary journey with our Easy Burrata & Summer Squash Lasagna. This delightful fusion showcases the creaminess of burrata and the freshness of summer squash, creating a simple yet flavorful recipe that will elevate your dining experience.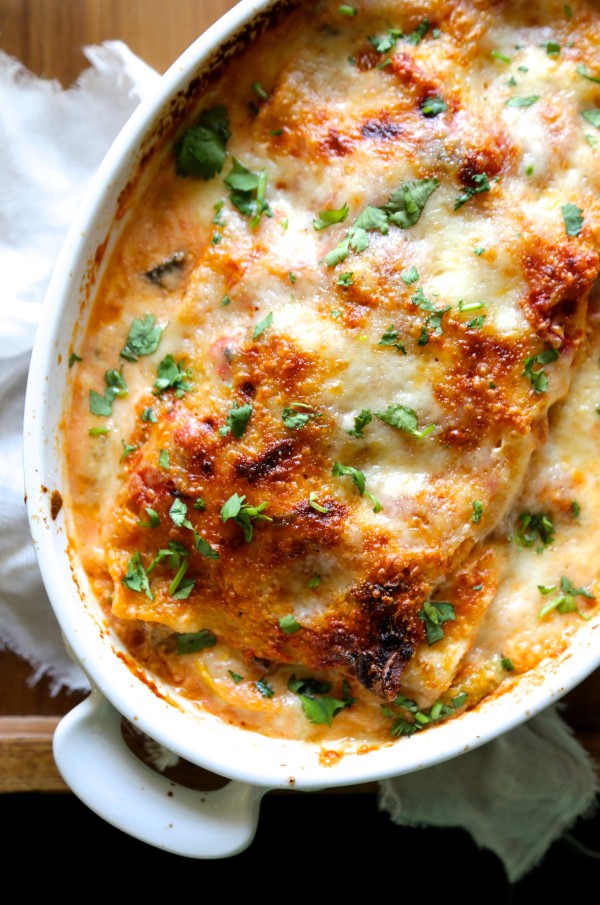 This is the point in the year when I start thinking.
Not that I have been on autopilot or anything. Wait. Can we pause for a second and think about what half a year would look like if you didn't have to think? SCARY? Or exhilarating? Maybe a a mixture of both? It's like you would wake up each day and be all, "Whatevs." Imagine the possibilities……and consequences.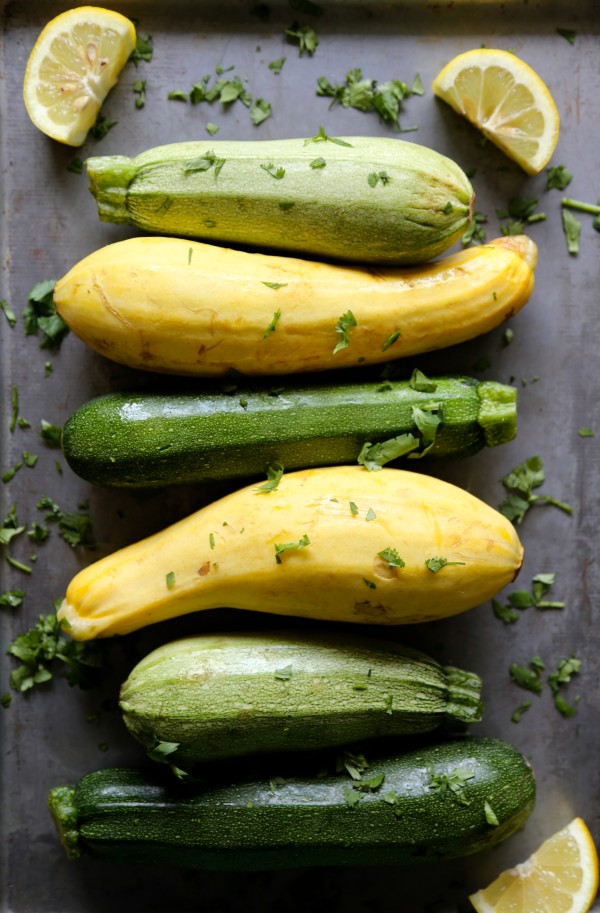 I realize this may be a little heavy for the Monday morning coffee talk, but do you ever have random flows of thoughts such as these? Please. Say.Yes.
Back to my first statement. This time of year I start thinking about how I miss layers. I miss cooler weather, boots, pumpkin spice everything, and the beauty of fall foliage. Don't get me wrong, I love, love, summer, but you can't f*ck with fall. Am I right?
So, today's lasagna is like my perfect smash-up of fall and summer. Summer squash is so slamming right now. All the farmers' markets are bursting at the seams with every kind of produce you could lay your eyeballs on. Plus, let's not forget burrata. It's basically the poster child for all things summer.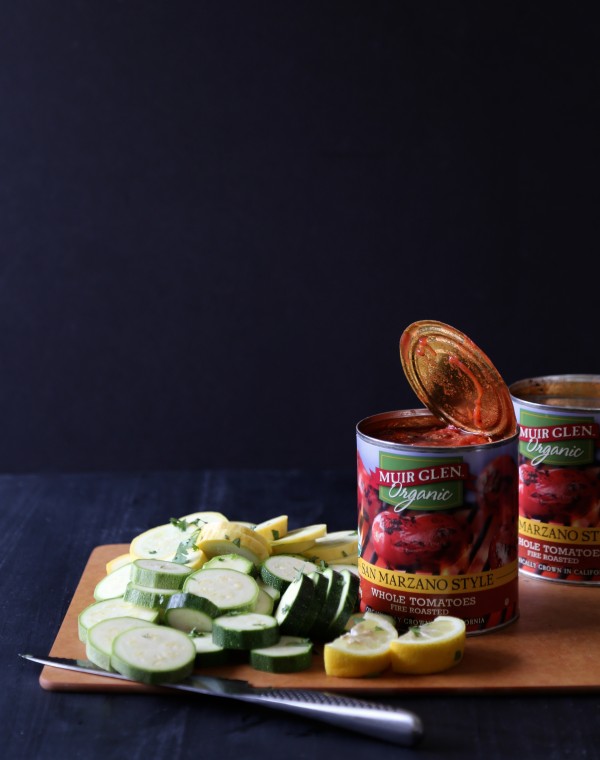 Even though fall and layered clothing is a ways away, I thought I would bust out some lasagna and layer summer in between. I jazzed up the traditional tomato sauce in this lasagna and smashed some all-star canned tomatoes from my pals over at Muir Glen. Their San Marnzo whole tomatoes are a game changer. Full of sass, spice, and did I mentioned they are first roasted? Forget. about. it. Also, this lasagna is light and pretty healthy so it comes with zero consequences.
#winning.
***This post is sponsored by Muir Glen. As always all opinions expressed are 100% my own!***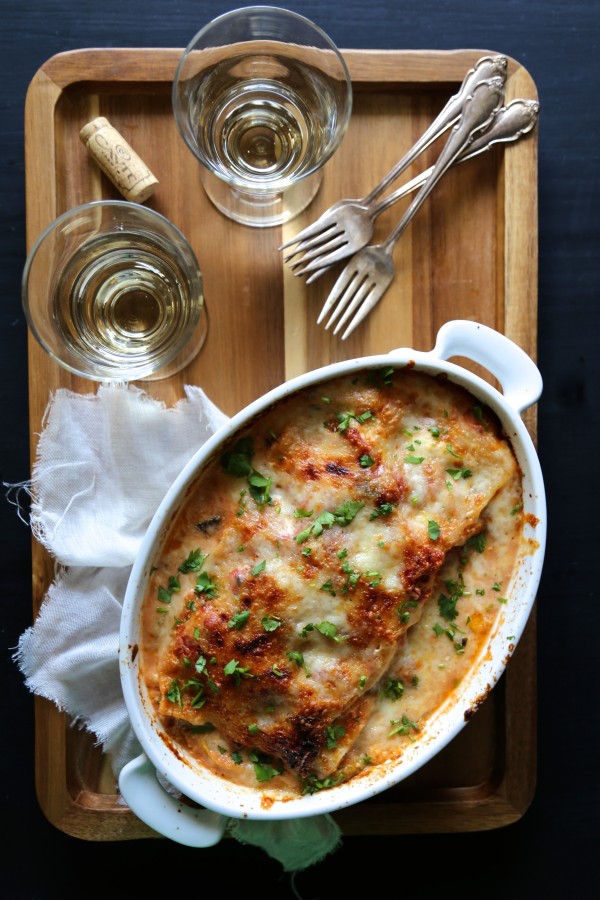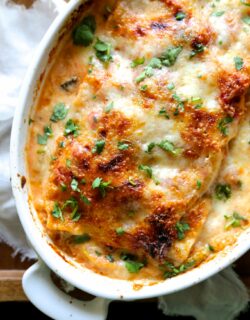 Easy Burrata and Summer Squash Lasagna
Ingredients:
1 cup whole milk ricotta
1/2 cup burrata, inside part only
2 tablespoons olive oil
3 squashes, cubed
1/2 yellow onion, diced
1/2 cup corn
2 cups Muir Glen whole roasted tomatoes, crushed. liquid drained
4 no bake lasagna noodles
2 cups mozzarella cheese, shredded
salt and pepper to taste
Directions:
Preheat oven to degrees 400 degrees.
In a skillet preheated to medium-heat add olive oil, onion, corn, squash, salt and pepper. Saute for five to seven minutes or until the veggies have softened. Remove from heat. Meanwhile, mix ricotta and burrata together in a large bowl. Pour about a 1/4 cup of the tomatoes into the bottom of the baking dish (smaller than standard 9X13. Grab 1 noodle and place it over the sauce.
Spread 1/3 cup of tomatoes over the noodle. You will want to to top it with about 1/3 cup of ricotta, 1/4 cup grated cheese and finally a 1/3 of the squash mixture. Repeat 2 more times!! Cover the top with last remaining noodle. Pour the any remaining sauce over the top and sprinkle with remaining cheese. Cover baking dish with foil and bake lasagna for about 45 minutes. Then remove foil and bake for another 10 minutes until the cheese is bubbling and your on the verge of plopping your face into the dish!
All images and text ©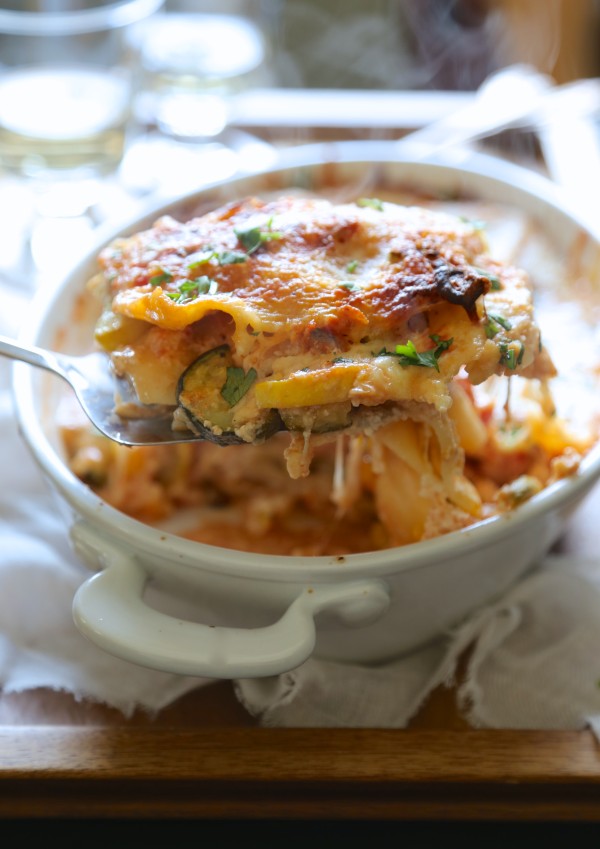 Conclude your culinary adventure with Easy Burrata & Summer Squash Lasagna—a symphony of creamy burrata and fresh squash. Each bite is a testament to simplicity, flavor, and the joy of elevated dining.