easy mini monkey bread muffins with eggnog icing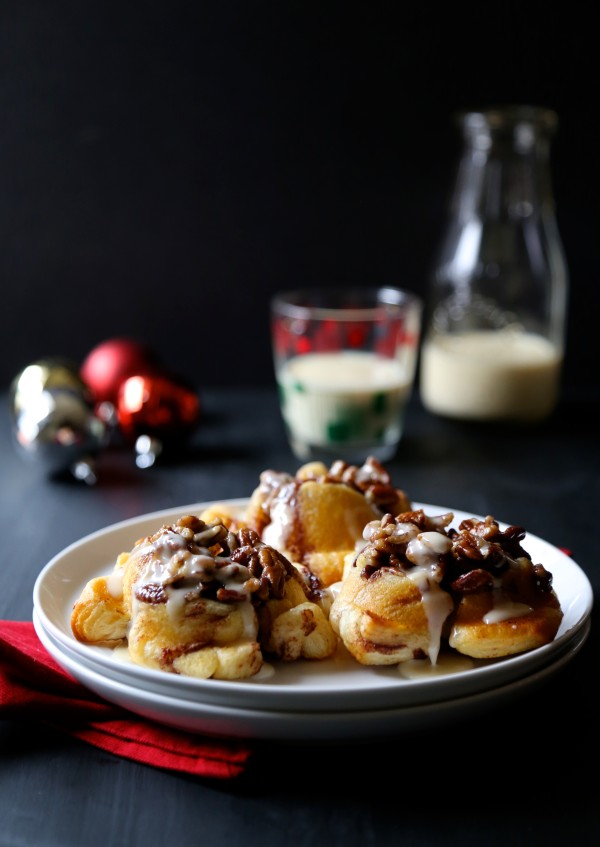 Has anyone ever asked Santa if he likes cookies?
Like, fo' reals.
I feel as though we may be projecting his favorite sugary delights…..just slightly. After all, there are at least 3,984 dessert, cookie and sweat treats to choose from over the holidays. Why just cookies? Why not fudge? Or a stack of decadent waffles? What if the man just wants a couple of bites of bread pudding? Or dare I say something savory like, tater tots!! I kid. Sort of.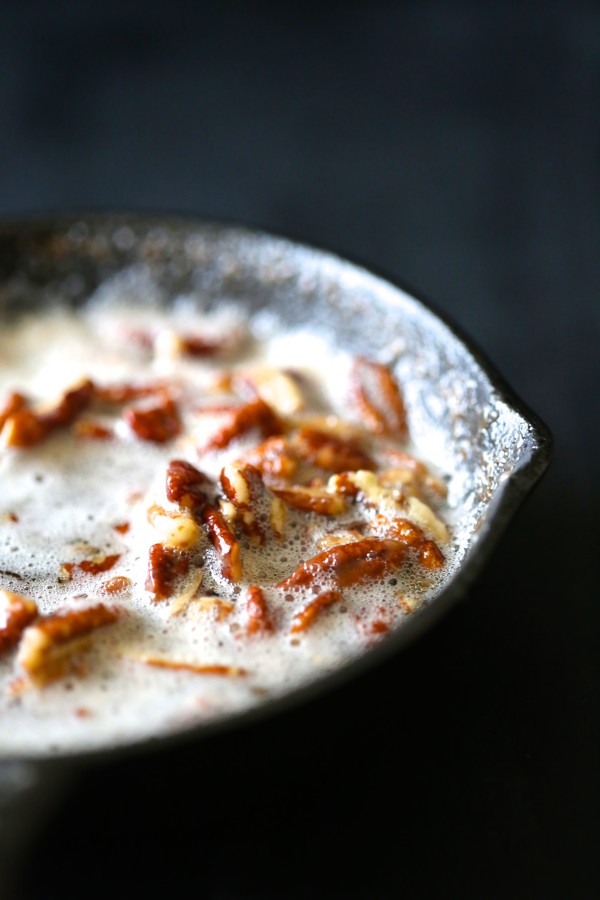 What do you leave for Santa? No judgement here. When yours truly was four years-old, my brother John and I left a giant tub of water inside the chimney just to see if Santa was real. We honestly thought by slowing his entry into our house we would be able to catch him red handed and ask him a zillion questions. For every question he answered he got a cookie. Clearly, my brother should have been in the CIA.
Thankfully, my parents were good sports and "dumped" some of the water out that night to give the illusion that Santa was too smart for us. Plus, my Dad even took a bite of the cookie! My brother and I are were not amused the next morning: Santa – 47, J&L – 0.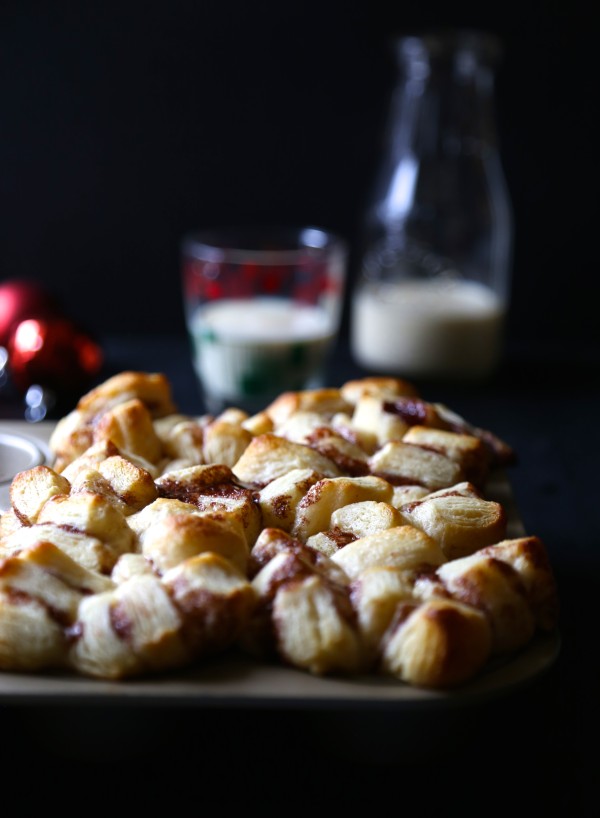 Mr. B and I don't have kids, but if we did, I would encourage our kids to set out these mini monkey breads with eggnog icing. Not only are they ridic easy to make, but it would be fun to have the kids decorate them with icing or sprinkles. Really bedazzle the s%$t out of them. Who knows, maybe Santa is really into bedazzling his gear.
Why not put out a bucket of water in the hearth this Christmas and find out?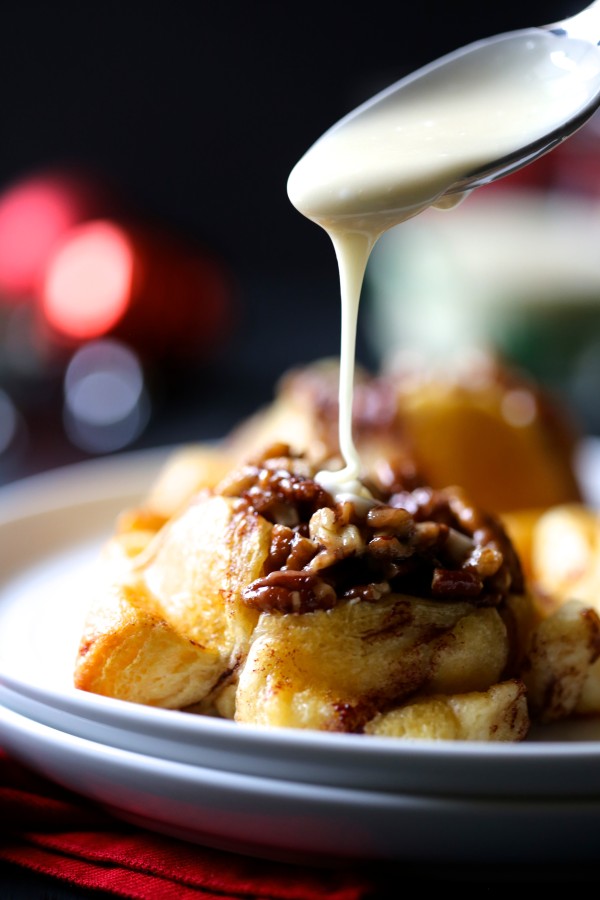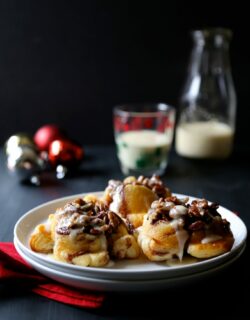 Easy Mini Monkey Bread Muffins with Eggnog Icing
Ingredients:
2 packages store bought cinnamon rolls
1 1/2 sticks unsalted butter
1 cup pecans, chopped
1/4 cup corn syrup
2 tablespoons eggnog
2 cups confectioners sugar
1 teaspoon vanilla extract
Directions:
Preheat oven to 400 degrees.
Spray a twelve muffin pan with non-stick cooking spray. In a skillet, melt 2 sticks of butter with pecans and corn syrup. Bring to a slight boil, stir, and remove from heat. You don't want to over cook the mixture. Take a spoon and pour about a tablespoon into the bottom of each of the muffin cup. Next, take a cinnamon roll and cut into six pieces. Stack the six pieces of cinnamon roll on top of the pecan butter mixture. Repeat with remaining cinnamon rolls. Bake the monkey bread for about 15 minutes or until golden brown.
Remove from oven and let it set for about a couple of minutes. Next, take a baking sheet and lay it on top of the muffing pan. Flip it over so the monkey bread and start to fall out. Place the monkey breads onto a serving dish and top with eggnog icing.
To make the eggnog icing, in a large bowl combine confectioners sugar, eggnog, and vanilla extract. Mix until desired consistency
adapted from Pillsbury
All images and text ©