foodie fridays: crab and burrata brioche strata with fresh tarragon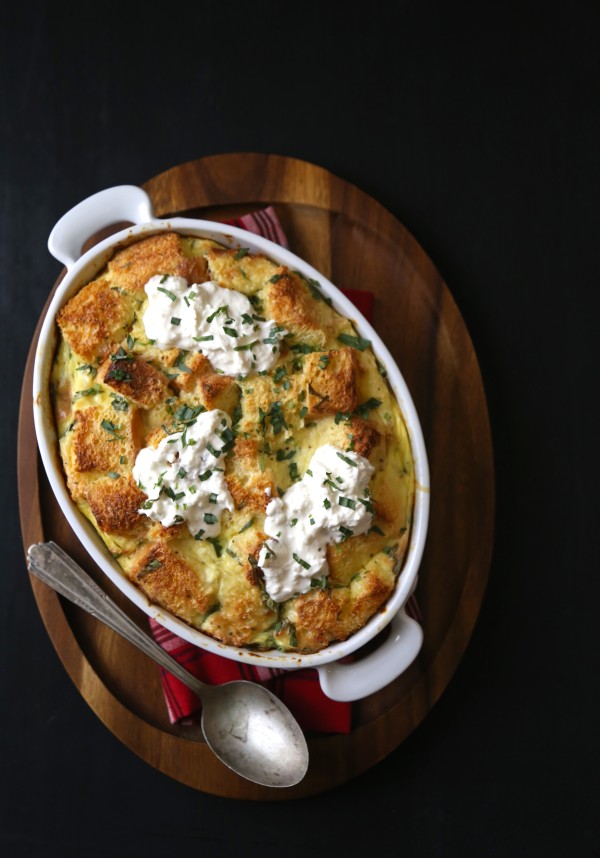 Where do you prop your feet this time of year?
The holiday travel race starts in less than two weeks (Holy Christmas Balls!). Where will your travels take you? Will you prop your feet up on the beach, sip mojitos, and bask under the warm sun while Santa delivers presents? Or, will your feet be propped up in front of a roaring fire while the snow falls to the ground outside?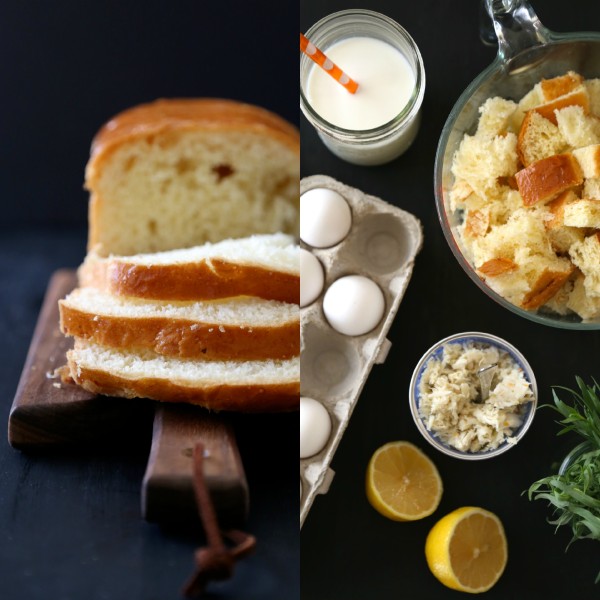 Yours truly? The latter. I am a complete traditionalist when it comes to the winter holidays. Bring on the chestnuts roasting over an open fire, Christmas tree sugar cookies, punch bowls full of eggnog, and my favorite, wrapping presents! I think I was the designated wrapper in my family for seven Christmases straight. So, if you have presents that need to be wrapped, send them my way!
Even though Mr. B and I won't be in Bora-Bora for the holidays, it doesn't mean we can't dive into something a little non-traditional when it comes to holiday eats. Have you ever made a strata? You know the, casserole looking thing that looks like a smash up between a quiche and a frittata. "Ohhhh, yeah." Well, I have always been a fan of the egg casserole for Christmas morning brunch, but I'm thinking this year, the strata might "strata over" tradition. Get it? (wink, wink)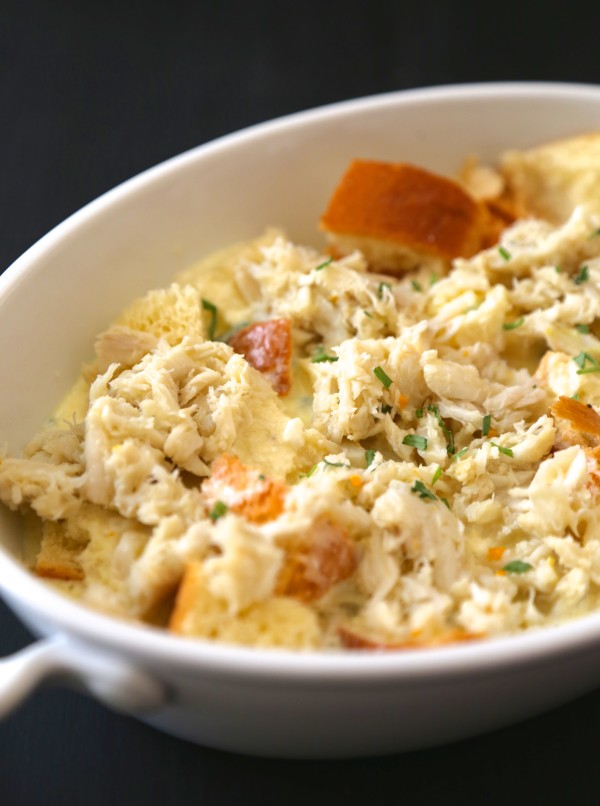 Buttery brioche bread cubes mixed with eggs, milk, lemon juice, tarragon, and top with crab. Baked until golden perfection. Dollop some burrata on top and you'll have a new holiday brunch dish lickity-split.
Now, where did I put those darn Christmas balls…..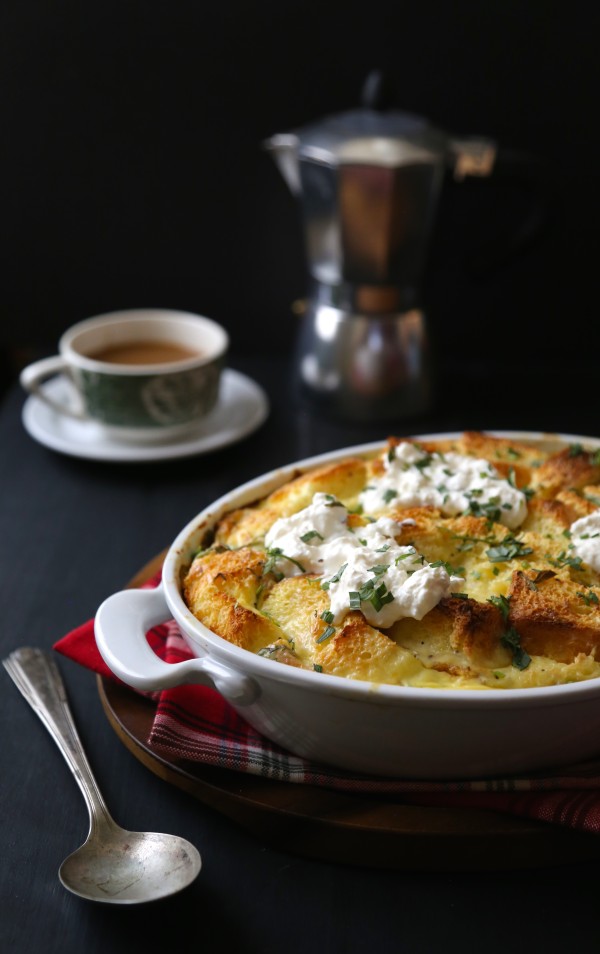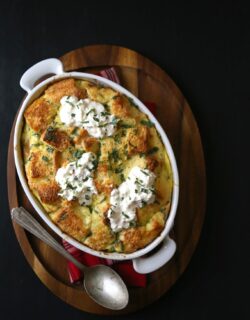 Crab and Burrata Brioche Strata with Fresh Tarragon
Ingredients:
5 eggs
1 1/2 cups whole milk
1/2 cup sour cream
1/2 teaspoon salt
1/4 teaspoon pepper
1 large loaf brioche, cubed
2 tablespoons chopped fresh tarragon, plus more for topping
1 teaspoon lemon zest
1 tablespoons lemon juice
1 1/2 cups lumb crab, cooked and chopped
8 ounces burrata, sliced
Directions:
In a large bowl, combine eggs, milk, sour cream, salt, pepper, tarragon, lemon zest, and lemon juice. Add the bread cubes and gently toss to combine. Pour into a greased two quart baking dish. Cover with foil and place in the fridge overnight.
The next morning, preheat oven to 350 degrees. Bake strata for about an hour. I would check about 50 minutes in to make sure everything looks good. Remove from oven and let it cool slightly. Top with burrata and fresh tarragon. Serve immediately.
adapted from Rachel Ray Magazine
All images and text ©