Eggnog Banana Bread Muffins with Cinnamon Rum Glaze
Eggnog Banana Bread Muffins with Cinnamon Rum Glaze are a festive and fun breakfast treat perfect for Christmas morning!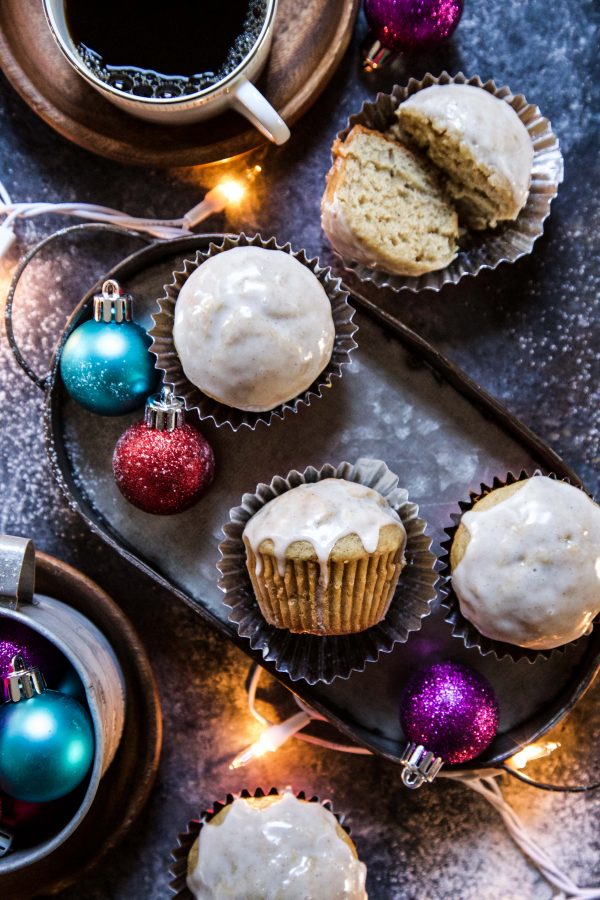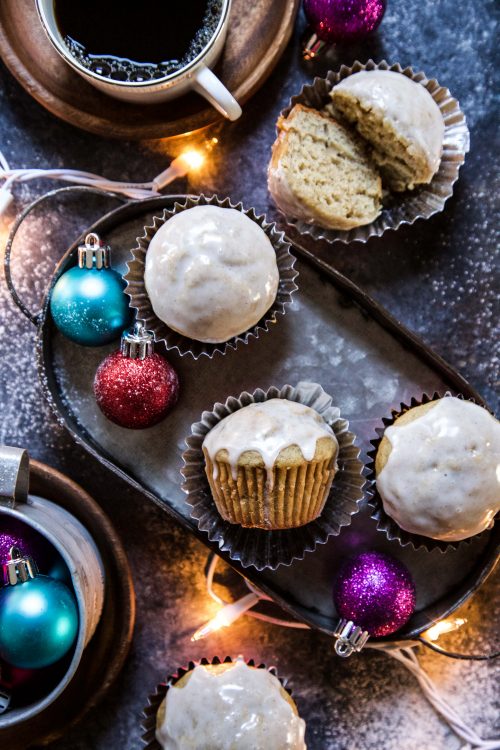 And…..we're back!
I feel like we were gone for a HAWT second.
Did you miss me? I missed you! Anyways, Portugal was spectacular. If you've never been I definitely recommend adding it to your must see travel list. Lisbon is a great city to see by foot especially to tour one of the many UNESCO World Heritage sites like the Belém Tower. And the food? Fresh seafood and Portuguese egg tarts at every corner. What's not to like?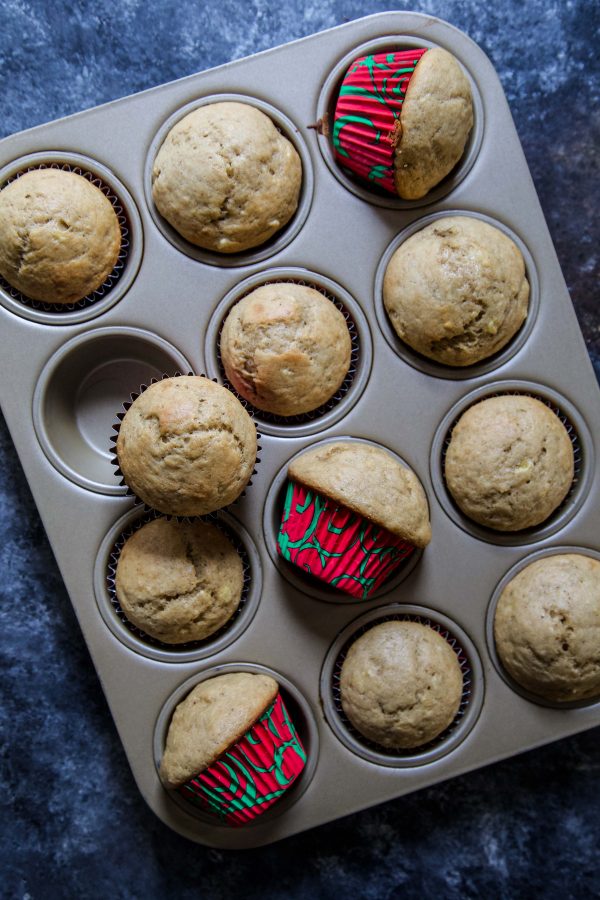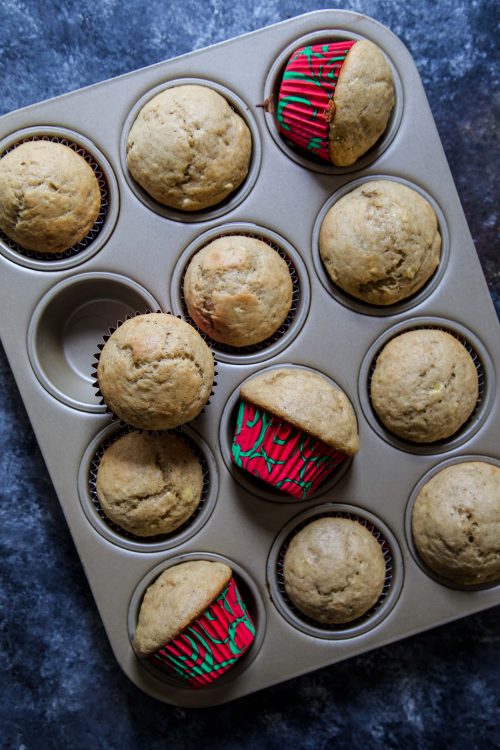 Plus, a day visit to Sintra will blow your mind. Think centuries old fairytale castles covered by lush forest. We didn't make it south on our trip where I hear the beaches are captivating. So that means we definitely need a second trip!
Now that we are back home, I am trying to get my arms around Christmas. Which is in seven days! Do what? A part of me is not ready. I need at least another week to get my stuff in order. Do you think it's to late to put in a request to Santa?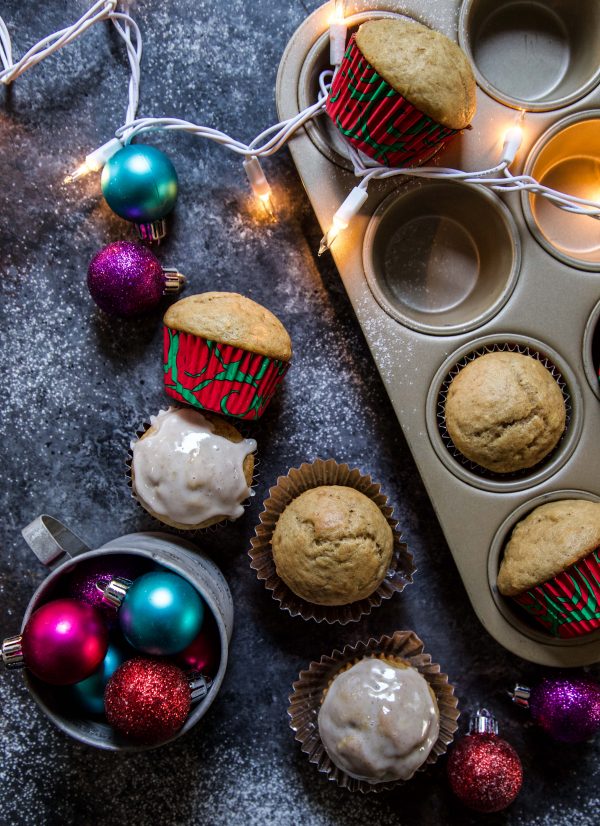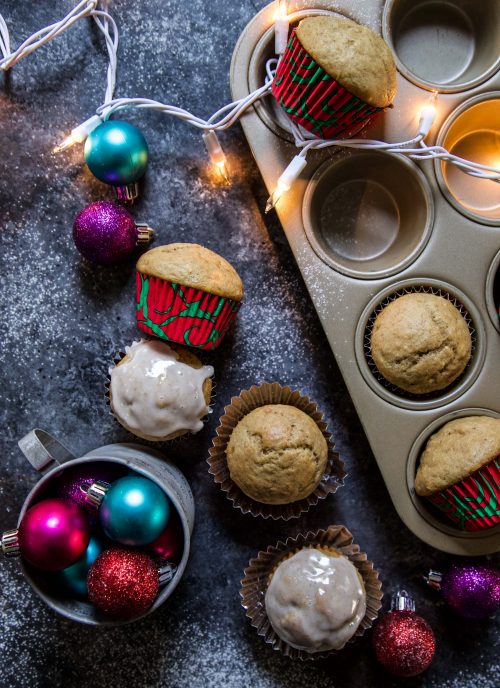 My plan right now is to do some serious Christmas shopping before we head home to Kansas on Thursday. I still have nine people to buy for! OOOPS! Also, since I nominated myself to cook the big Christmas feast this year ( I think I may have piled on too much. Yes?) I am tidying up what to make. I have at least one recipe that's a go. Say hello to these Eggnog Banana Bread Muffins with Cinnamon Rum Glaze.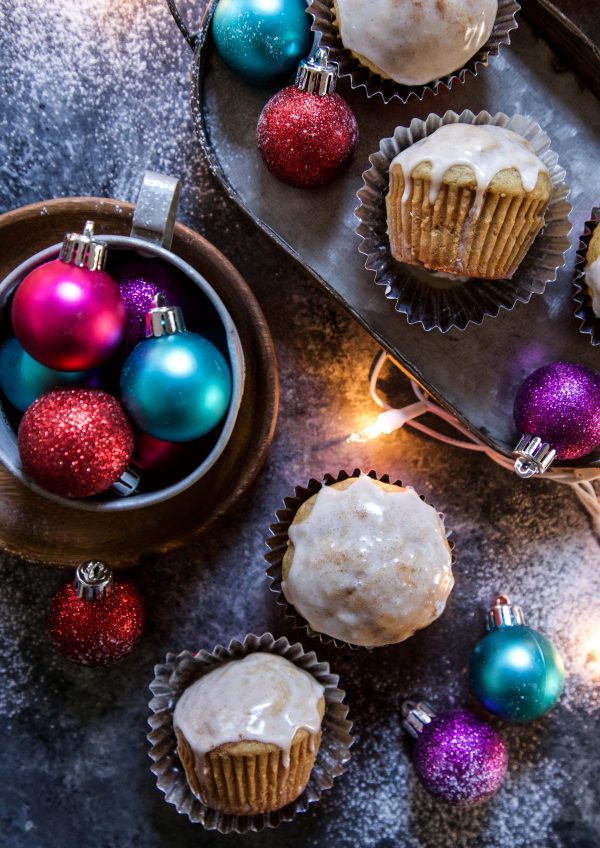 I adore banana bread and figured why not make our Christmas morning a littler sassier by covering it with a cinnamon rum glaze. These muffins come together quickly and can be made the morning of if you are running behind like yours truly. Bake, drizzle, and enjoy!
Now, did anyone see my shopping list?
Send help.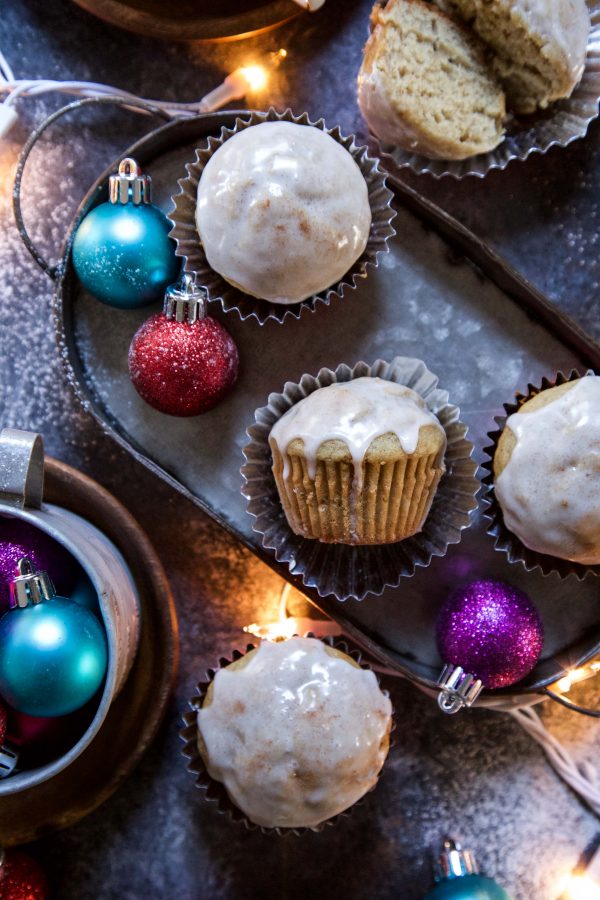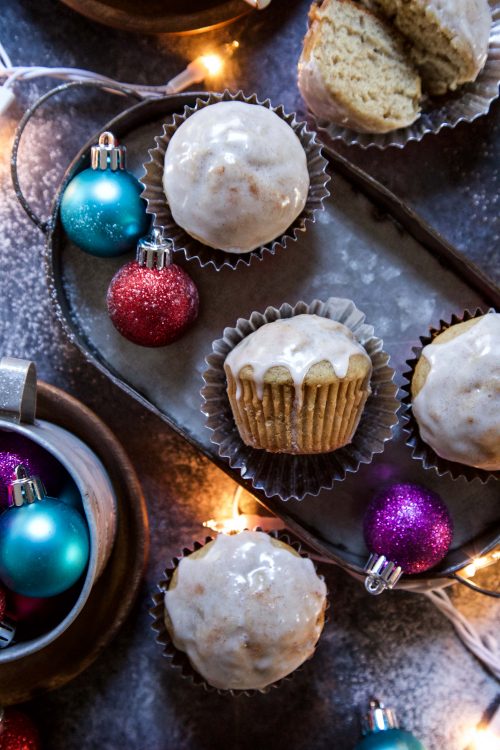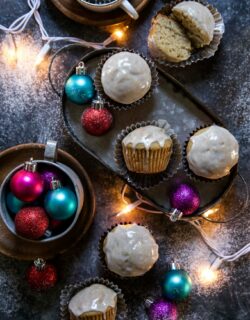 Eggnog Banana Bread Muffins with Cinnamon Rum Glaze
Ingredients:
2 cups all-purpose flour
1 tsp kosher salt
3/4 tsp baking soda
3/4 tsp ground nutmeg
1 cup brown sugar
1/4 unsalted butter, room temperature
2 large eggs
1 1/2 cups mashed ripe bananas
1/3 cup plain Greek yogurt
2 tsp vanilla extract
3/4 cup powdered sugar
1 1/2 tbsp rum
1 tbsp whole milk
1/2 tsp ground cinnamon
12 cupcake liners
Directions:
Preheat an oven to 350 degrees. Combine flour, salt, baking soda, and nutmeg in a large bowl. In a stand mixer fitted with a paddle attachment, cream brown sugar and butter together for about 1 minute. Next, add in the eggs one at a time to the butter mixture and beat until combined. Then add in the banana, yogurt, and vanilla; beat until combined. Next, add the flour mixture to the banana mixture in thirds and beat until combined.
Place 12 cupcake liners inside a muffin pan. Fill the batter 3/4 of the way full and then bake the muffins for about 25 to 30 minutes or until a toothpick inserted in the middle of the muffin comes out clean. Remove the pan from the oven and place on a wire rack to cool. While the muffins cool, make the glaze. In a large bowl combine powdered sugar, rum, milk, and cinnamon. Whisk the glaze until smooth adding more milk if too thick or more powdered sugar if to thin.
Take the cinnamon rum glaze and drizzle it over the tops of the muffins. Serve and enjoy!
All images and text ©