Gingerbread Stout Squares
Gingerbread Stout Squares are the perfect treat to make during the holidays. Fluffy gingerbread cake like squares with a splash of stout beer to make them extra festive!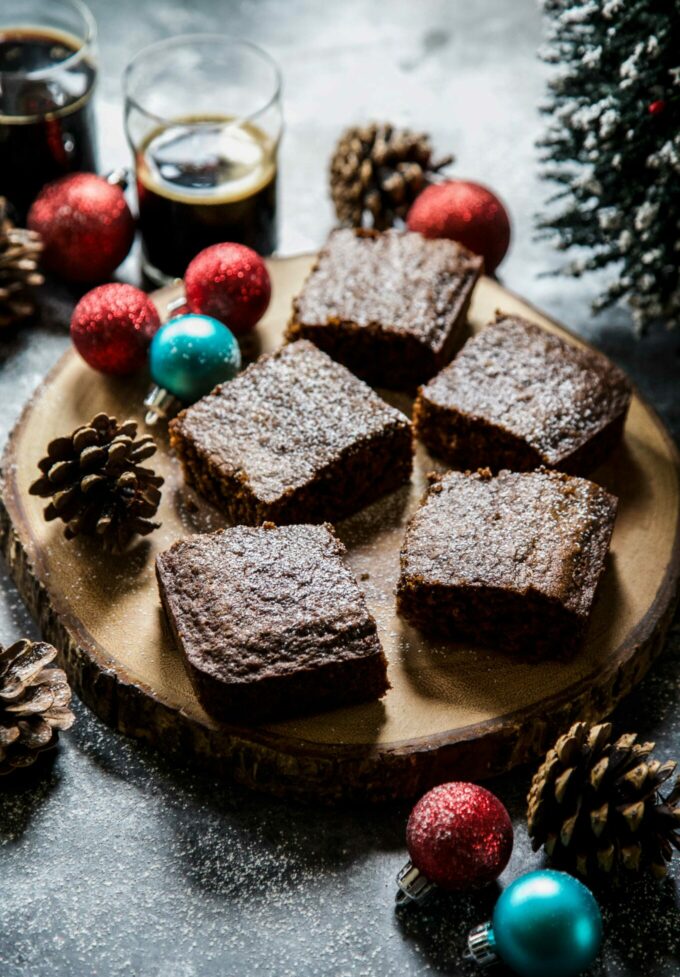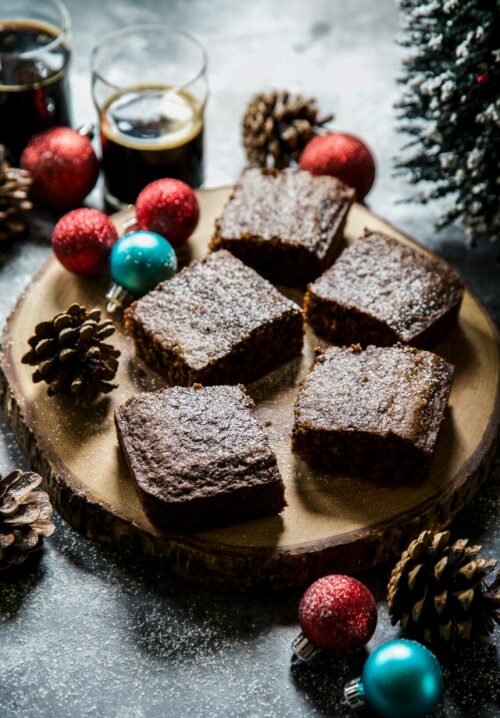 READY. SET. GO!
And just like that we are off to Portugal. After these past few weeks, I can't wait to relax, walk the streets of Lisbon, and eat all the food! Which reminds me, have you ever been to Portugal?
Our trip is pretty short. We arrive Thursday morning and depart Sunday afternoon. Here is our plan so far – walk to the Time Out Market, check out Belém Tower, day trip to Sintra, and the rest we are just going to wing it! So for reals. Any recommendations on where to eat for breakfast, lunch, and dinner send them our way!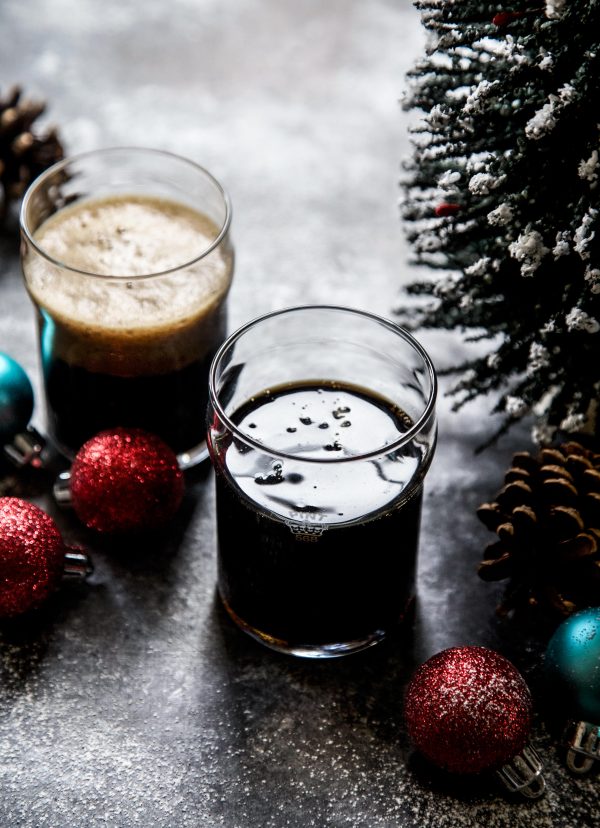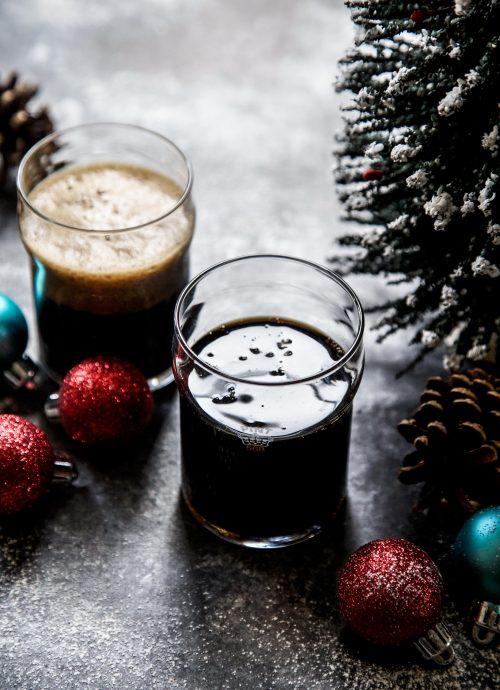 While we are away, I thought I would leave these Gingerbread Stout Squares right here. Are you a fan of gingerbread? I hope so because these squares are festive AF. Made with molasses, fresh ginger, cinnamon and to boot, stout beer! These squares will knock your apron right off.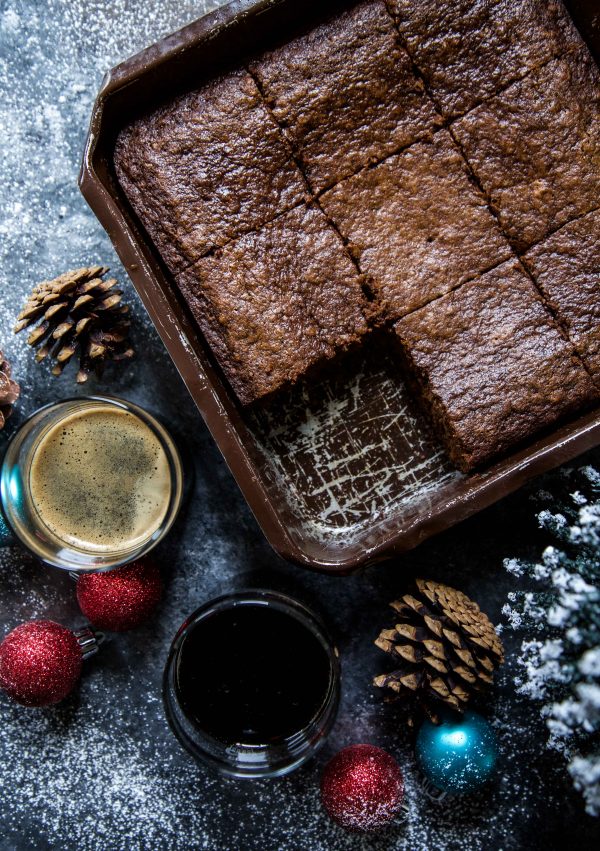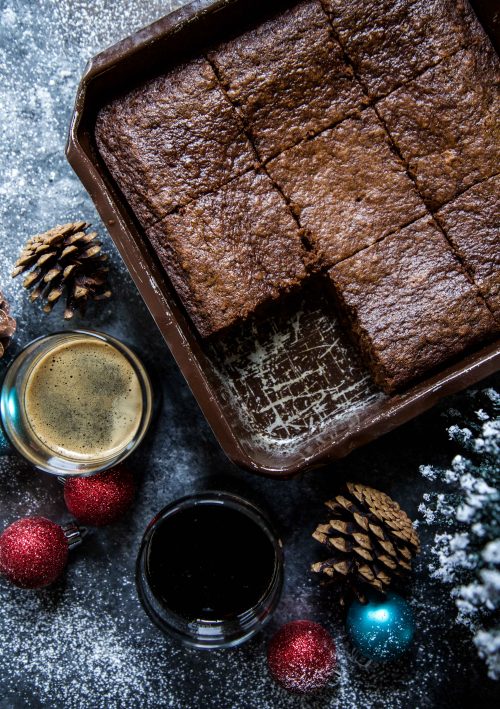 Because isn't that what the holidays are all about….adding booze to food and dessert? Thought so. Um, hello, fruit cake. Wait. Do people still eat fruit cake? Or is the original fruit cake actually still floating around the universe uneaten? Hmmmmmm….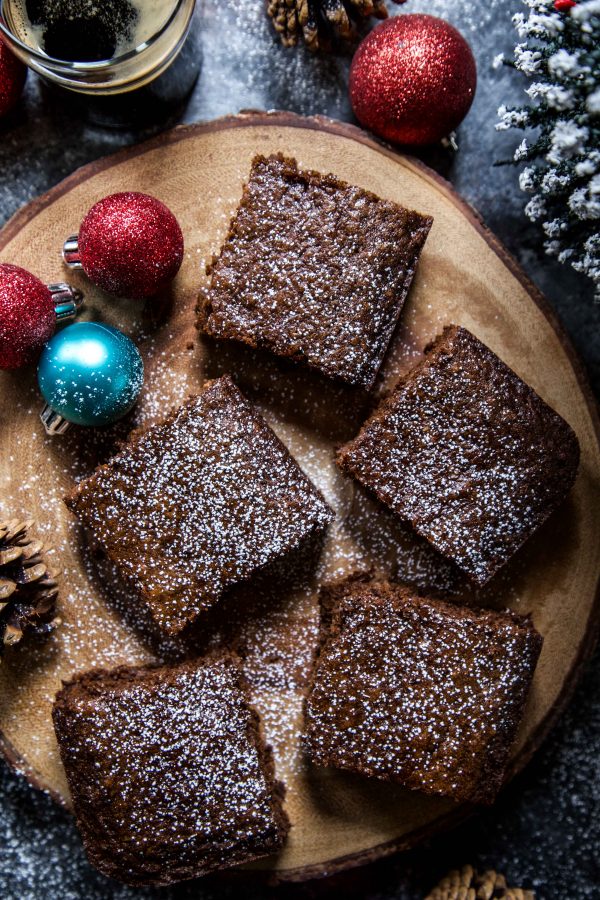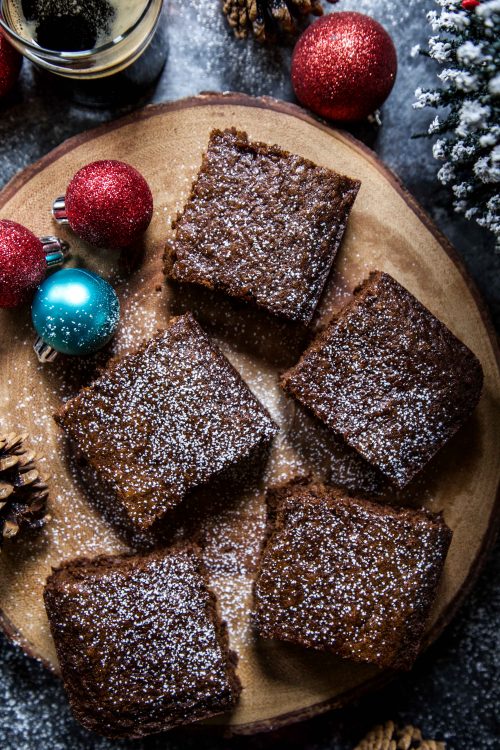 I digress. Anyways, these Gingerbread Stout Squares are fluffy and easy to make. Whip up a batch for a holiday party or serve on Christmas Day. Or better yet, leave some for Santa because that guy might run into the fruit cake on his big night and that would be no bueno.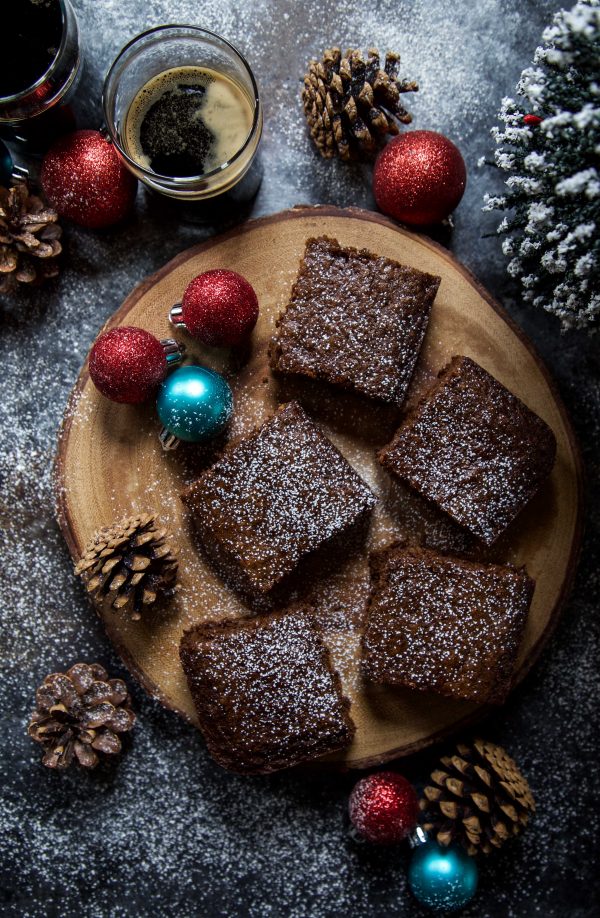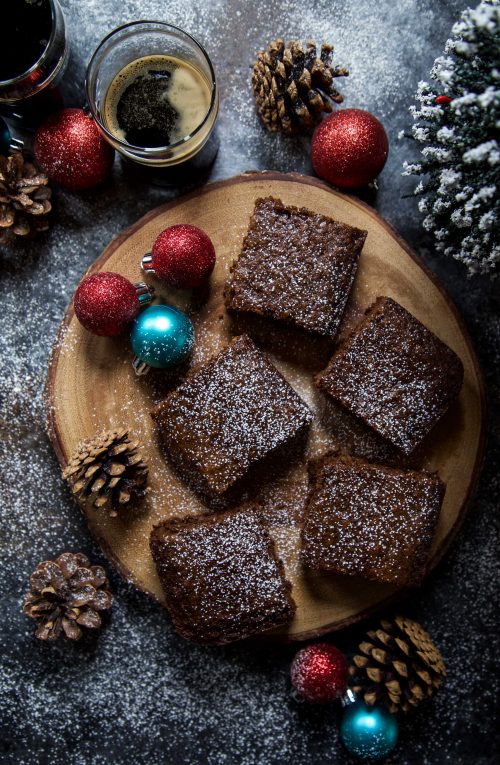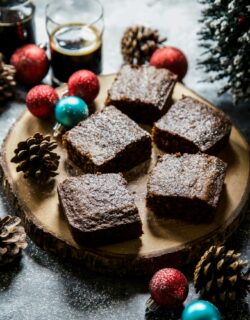 Gingerbread Stout Squares
Ingredients:
1 1/2 cups all-purpose flour
1 tsp ground cinnamon
3/4 tsp baking soda
1/8 tsp kosher salt
1/2 cup low-fat buttermilk
1/2 cup molasses
1/3 cup vegetable oil
1/4 cup stout beer
1/4 cup granulated sugar
2 tbsp fresh ginger, grated
1 large egg
Powdered sugar, garnish
Directions:
Preheat an oven to 350 degrees. In a large bowl combine flour, cinnamon, baking soda, and salt. In another large bowl combine, buttermilk, molasses, oil, beer, granulated sugar, ginger, and egg. Next, add the flour mixture to the egg mixture in thirds until all the batter is combined.
Spray an 8 X 8 baking square glass with non-stick cooking spray. Pour the batter in the square dish and bake the squares for about 20 to 25 minutes. Or until a wooden pick inserted in the middle comes out clean. Remove the baking dish from the oven and place on a wire rack to cool. Once cooled, cut the cake into 12 squares and garnish tops with powdered sugar!
All images and text ©